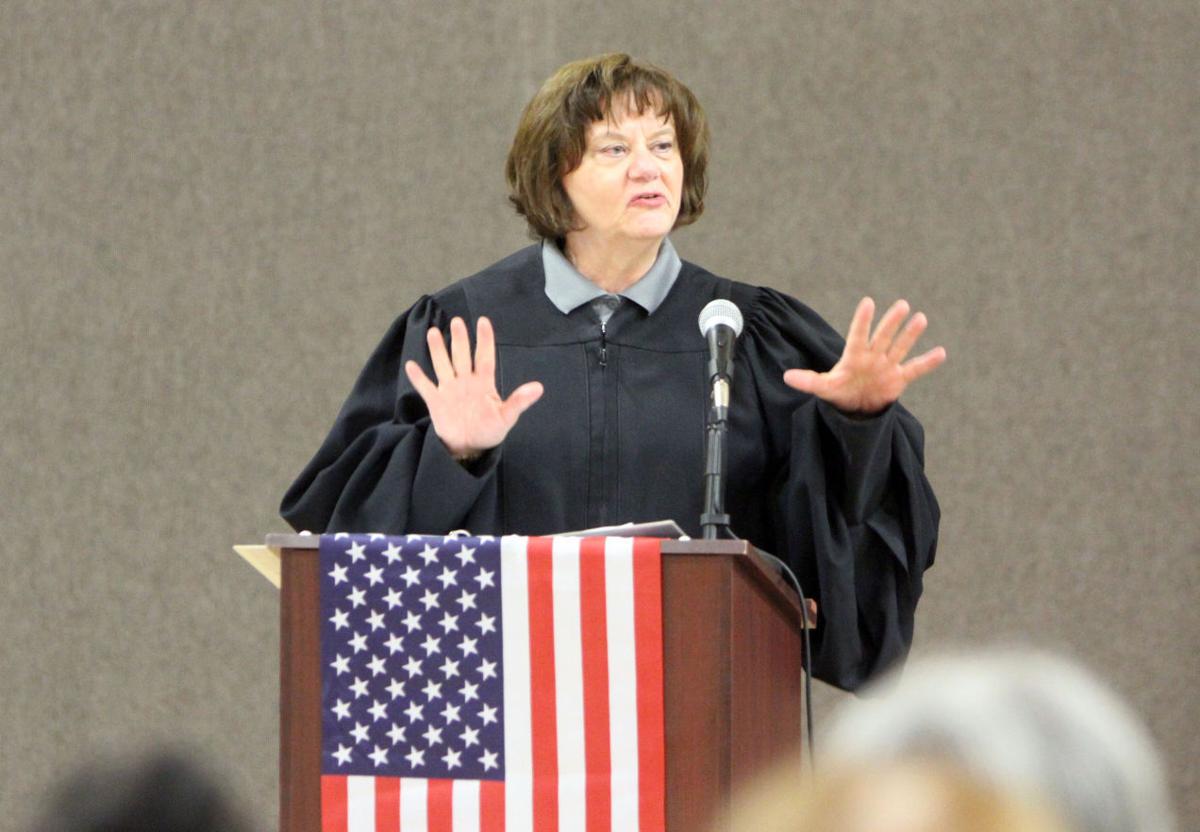 Multiple decades of public service is a noble notch on anyone's belt.
Our Region recently learned two Porter County Superior Court judges — Julia Jent and Bill Alexa — will be retiring after 20 and 30 years of respective public service.
We wish them both well, thank them for their decades of service and implore the governor to consider replacements who will carry forth their judicial legacies.
In particular, Jent leaves a legacy of out-of-the-box problem solving we hope will play into Gov. Eric Holcomb's decision on his choice for who will complete more than five years remaining on Jent's term.
Jent broke new judicial ground in Porter County during her years of service, helping create and presiding over the drug, veterans and re-entry courts.
As much as administering justice, Jent's special courts seek treatment and services for those subgroups of offenders, aiming to break the cycle that found them in trouble with the law in the first place.
She also carried an air of compassion to the bench because of her personal life experiences.
Earlier this year, columnist and Editorial Page Editor Marc Chase chronicled Jent's rise to judge that began at the age of 9 in 1956 when she was adopted from an orphanage in Germany by an American family.
After moving to Texas, she fled an abusive home to join the U.S. Army at 18. She met and married Region native Jack Jent during her military service, ultimately settling in Porter County and raising her children here.
Such life experiences and challenges afforded Jent a powerful and useful perspective when presiding over criminal matters.
Now she's making the admirable decision to retire, though a firm date hasn't been announced, to spend more time with her husband, who suffers from Parkinson's disease.
Meanwhile, Alexa has decided to end more than 30 years of public service when he steps down Oct. 3.
He became a judge in December 2002, appointed to replace a retiring Porter County justice. Prior to that, Alexa served as a state senator since 1988 and worked as chief deputy and deputy prosecutor for Porter County from 1975 through 1978.
The public service of both retiring judges is admirable.
Gov. Holcomb has a difficult task in selecting worthy successors as Alexa will have about a year left on his elected term, and Jent was elected in November to serve six more years on the bench.
Choosing someone with a desire to maintain Jent's problem-solving courts should be a top priority.