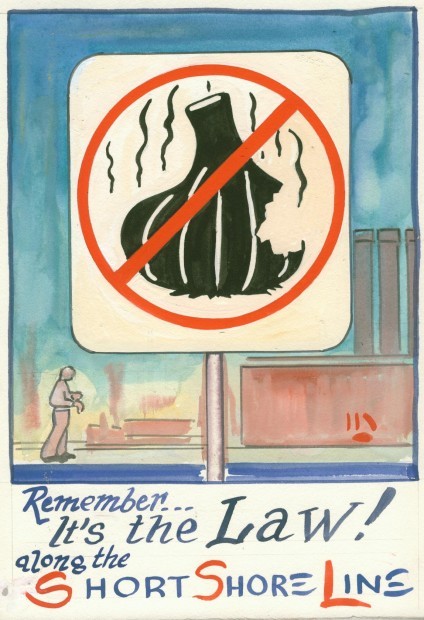 Don't even think about parachuting into a Hammond park. Control your urge to perform any flying acrobatics over Gary.
And, in Crown Point, it's illegal to get married if you are drunk.
Laws prohibiting those actions appear in local municipalities' ordinance books. And they scratch only the surface of some less-than-ordinary ordinances that are in place to govern residents' lives.
Some are wacky-sounding laws with a serious purpose. Others are antiquated laws that have yet to be repealed.
State Rep. Chet Dobis, D-Merrillville, is chairman of a newly created Indiana House government reduction committee dedicated to getting rid of antiquated laws, boards and commissions that don't function or don't mean anything anymore.
"We will modernize the state statute, get rid of some silly or dysfunctional things," he said.
The committee, which was created in January, met several times before the Democrats' weeks-long walkout. Dobis said there are several antiquated state railroad laws that officials would like to repeal.
He said officials intend to meet throughout the summer to have a package of bills ready for the 2012 legislative session.
Here are a handful of interesting laws either rumored or confirmed to be in effect throughout the region:
Indiana law allows a parent or guardian to pray for his or her child instead of seeking medical care.
The law states, "It is a defense that the accused person, in the legitimate practice of his religious belief, provided treatment by spiritual means through prayer, in lieu of medical care, to his dependent child."
The law is cited in Indiana codes 35-46-1-4 and 35-46-1-5.
While the law appears on several websites devoted to loony and wacky laws, experts say it is no laughing matter.
Dr. Marie Eisenstein, an associate professor of political science at Indiana University Northwest, said more than 30 states have similar religious exemption laws.
While some religious organizations have argued for the laws as protection of their beliefs, organizations such as the American Academy of Pediatrics and Children's Healthcare Is a Legal Duty oppose them.
A scientific study published in Pediatrics, an American Academy of Pediatrics publication, found 140 of the 172 children who died of religion-related medical neglect between 1975 and 1995 would have had at least a 90 percent chance of survival with medical care. Eighteen other children could have expected survival rates higher than 50 percent. And all but three would have had some benefit from clinical help, according to the study.
There have been several Indiana-based cases, including a Franklin, Ind., couple whose newborn daughter died in 2003.
The couple prayed over their daughter, Rhianna Schmidt, rather than seeking medical care — care that experts said would have saved her life. Rhianna's parents later were convicted of reckless homicide.
In 2005, another couple from the same church lost their premature baby girl six days after her birth at their Martinsville home. Experts said there was a 98 percent chance that Sarah Leeman, who died of an infection, would have survived if treated by medical professionals, according to media reports at the time.
Eisenstein said situations that result in deaths such as Rhianna and Sarah's are rare.
"It's tragic, it's unfortunate, but it's not an epidemic," she said.
In Crete, it is rumored there is a law that prohibits people from driving their cars through the village.
The language of the law, according to multiple websites, states, "Cars may not be driven through the town."
Those websites claim the law is current, but it does not appear in the village's municipal code book and could not be substantiated by village officials.
Village President Michael Einhorn said he's never seen any ordinance like that in 60 years as a resident and 26 years as village president.
"I know of no such ordinance," he said. "As long as I've been there, I've never seen anything like that. That would be kind of ridiculous."
Einhorn said there may have been a law like that in the horse-and-buggy era, when a car would have scared horses, but that law would have been repealed long ago.
Indiana law prohibits anyone from catching fish with his or her hands, a crossbow, electrocution and various other methods.
It is the anti-hands provision that has provided the most fodder for websites and books dedicated to wacky laws.
The Indiana law states, "A person may not take fish from waters containing state-owned fish, waters of the state, or boundary waters of the state by the following ... the hands alone."
It appears in Indiana Code 14-22-9-1.
Dr. Spencer Cortwright, an associate professor of biology at Indiana University Northwest, said the silly-sounding law has serious undertones.
Cortwright and officials from the Indiana Department of Natural Resources said the law likely was created to aid in conservation efforts. Officials said the law was passed so long ago that it is hard to say with certainty how it became a law.
Cortwright said the hands provision probably was put in place to stop people from hogging or noodling catfish, a practice that could decimate the catfish population.
When catfish are breeding, the female lays its eggs in a hole in the river and the male catfish guard the eggs, Cortwright explained. Hogging is when people pluck the male catfish — some weighing 50 pounds or more — from the water. Because the male catfish won't leave the eggs, people are able to grab fish with their hands.
This practice leaves the eggs vulnerable to attack by other fish.
"It's not a real fair fight," Cortwright said.
Steve Donabauer, assistant research biologist for the Indiana Department of Natural Resources, said it is unlikely the law would get changed because people who are fishing with their hands would be hard to regulate.
In Gary, an Italian meal might not only keep vampires at bay.
The Steel City is rumored to have a law that states, "Within four hours of eating garlic, a person may not enter a movie house, theater or ride a public streetcar."
The law is listed on multiple websites, some of which cite a book about loony laws, but does not appear in the city's ordinance book.
City attorney Carl Jones could not confirm or deny the law's existence.
"If such a local law does exist, it is extremely outdated," he said. "The city's goal is to maintain relevant local laws."