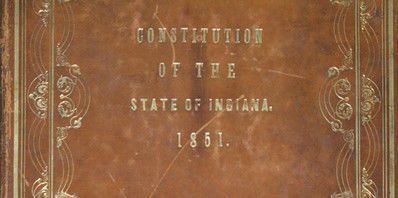 INDIANAPOLIS — In addition to choosing federal, state and local officials, Hoosier voters are being asked on this year's general election ballot to decide whether the Indiana Constitution should be amended to include an explicit balanced budget mandate.
State leaders of both political parties have long followed the practice of enacting balanced budgets, where the state spends less than it takes in through tax collections, in accordance with the Constitution's existing prohibition on most types of debt.
But spurred in part by conservative interest groups and credit rating agencies, the Republican-controlled General Assembly in 2015 and 2017 approved, and has submitted for voter ratification, an amendment that would compel future Legislatures to likewise pass balanced budgets.
If adopted, the proposed amendment does permit the balanced budget requirement to be waived if two-thirds of both the House and Senate agree to do so.
On the other hand, should Hoosier voters reject the amendment, there's no indication that the Republican supermajorities in both chambers of the General Assembly suddenly would begin approving unbalanced budgets.
Illinois has a balanced budget requirement in its Constitution.
The mandate has not prevented Illinois from racking up billions of dollars in unpaid bills and hundreds of billions more in unfunded pension obligations.