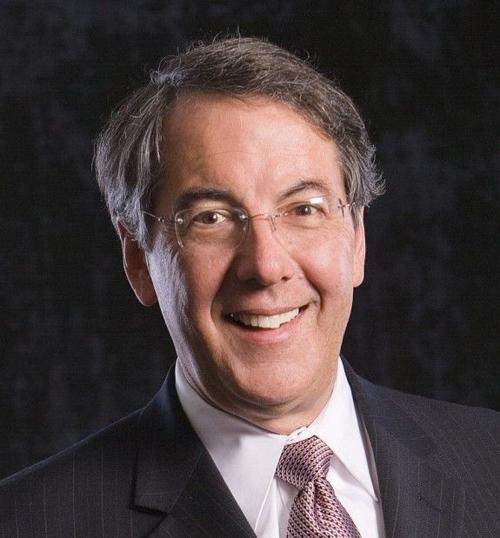 Today, many college students receive their four-year degree with more than $80,000 in debt and no prospects of a good job. For the first time, the middle class is faced with the reality that a college education might no longer be a viable financial option.
One group of students graduating debt-free and finding good paying jobs are those who attend community colleges. I spoke to dozens of these students as part of research for my book, "The Community College Careers Track: How to Achieve the American Dream Without a Mountain of Debt," which will be published this fall by John Wiley & Sons.
Whether it is a traditional student or a displaced worker, community colleges offer an opportunity to pursue a degree or certification that leads directly to employment. Community colleges work directly with local businesses. They find out what training an employee should have and create a curriculum that meets that demand. Many of the professors actually work in these industries.
The first place I looked for success stories was Ivy Tech because of the excellent track record our students have for graduating with degrees that enable them to go on to good paying jobs or continuing their education at a four-year institution.
I first met Michael Rice when both of us were invited to attend the first-ever White House Summit on Community Colleges. The 29-year-old father of two is the oldest of three children and the first in his family to attend college. After graduating from high school he started taking classes at Ivy Tech, but the birth of his first child forced him to drop out so he could work full time.
He enjoyed a successful career in banking until the economy turned and he lost his job. Returning to Ivy Tech in 2011 as a full-time student, he made the dean's list and graduated with a degree in business. Today, Michael is at Indiana University-Purdue University in Indianapolis studying business administration. He credits his teachers at Ivy Tech for his achievements.
Many graduates of four-year institutions would envy Tricia Jenkins, who graduated from Alvin Community College in Alvin, Texas, with a certificate in court reporting and now earns $78,000 a year working for a legal firm in Houston. The 23-year-old received guidance from her professors not only with her coursework, but also in preparing for the state professional exam. She paid back her student loan after three months on the job.
Community colleges also provide invaluable guidance to military personnel returning from duty overseas. Jessie Wilson left the Army after tours in Afghanistan, Iraq and Korea and took advantage of the GI Bill to get an associate degree in environmental studies from Tompkins Courtland Community College in Dryden, N.Y. Today, he is one of the founders of iTextUSA Mobile Marketing, which specializes in helping companies set up text messages that are delivered to mobile devices. He makes as much as $3,000 biweekly and employs 10 contractors in New York state.
Nursing, culinary arts, technology, law enforcement and graphic design are all areas of study offered by community colleges and these industries, among others, are projected to grow substantially in the next decade, according to the U.S. Department of Labor.
There is no need to graduate with a mountain of debt and no prospect of a job. Community colleges are now the middle class's last hope for a higher education degree. Federal, state and local governments should support them and businesses need to work with them more closely in the years ahead.
It is time to face the fact that a four-year liberal arts degree may now be a luxury. Community colleges offer their students a more attractive return on investment.
Thomas J. Snyder is the CEO and President of Ivy Tech Community College of Indiana, the nation's largest singly-accredited community college system. The opinion expressed in this column is the writer's and not necessarily that of The Times.
Catch the latest in Opinion
Get opinion pieces, letters and editorials sent directly to your inbox weekly!