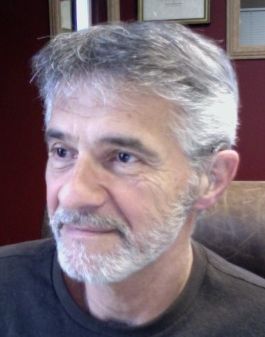 Gambling is part of life in Lake County. Many of us gamble recreationally, and we're not alone: 85 percent of the general population gambled at least once within the last year.
Most of us see gambling as a way to have fun, but 1 in 10 gamblers develop a problem when it comes to controlling their gambling habits. Two percent of gamblers even develop pathological addiction symptoms. Gambling addiction is as real and as dangerous as being addicted to drugs or alcohol -- and some gambling addicts are children.
It sometimes comes as a surprise to learn that children and adolescents gamble, but many do. As many as 30 to 47 percent of Indiana youths in grades 6-12 reported gambling behaviors such as playing cards for money, betting on games like pool or bowling, playing the lottery, visiting casinos or betting on sports teams -- March Madness, anyone? Additionally, participation in online gambling more than doubled among Indiana youths in 2010.
Gambling obviously doesn't just happen while we're yelling at a roulette wheel or punching a slot machine. Gambling happens whenever we risk an asset on a game of chance, and young people have as much opportunity to take those risks as anyone else.
The younger someone is when they develop a gambling problem, the more likely they are to develop addictive personalities, sometimes leading to drug or alcohol addictions down the line. Teen problem gamblers also have higher rates of crime and legal trouble, school and family problems, and mental health issues such as depression and thoughts of suicide.
There are ways to tell if your child or student might be a problem gambler. Has gambling become their favorite (or only) activity? Do they often use gambling terminology in regular conversation? Are they borrowing more and more money? Do they talk about gambling as an easy way to make money, or to fix problems? Do they believe they can beat the odds, or do they talk about winning back lost money? Are they irritable or defensive when confronted about their gambling habits?
If you suspect your child or student has a gambling problem, there are community resources available such as Gamblers Anonymous. Additionally, Regional Mental Health Center has five state-certified gambling therapists who can help. Financial assistance is available, so please do not let cost be a barrier.
Regional Mental Health Center will host a community awareness event about problem gambling from 6 to 7:30 tonight at the Wicker Park Clubhouse in Highland. Please feel welcome to attend and learn more about this disorder, and how you or your loved ones can maintain or regain control over gambling behavior.
Don Levinson is chairman of the Regional Mental Health Center board of directors. The opinion expressed in this column is the writer's and not necessarily that of The Times.