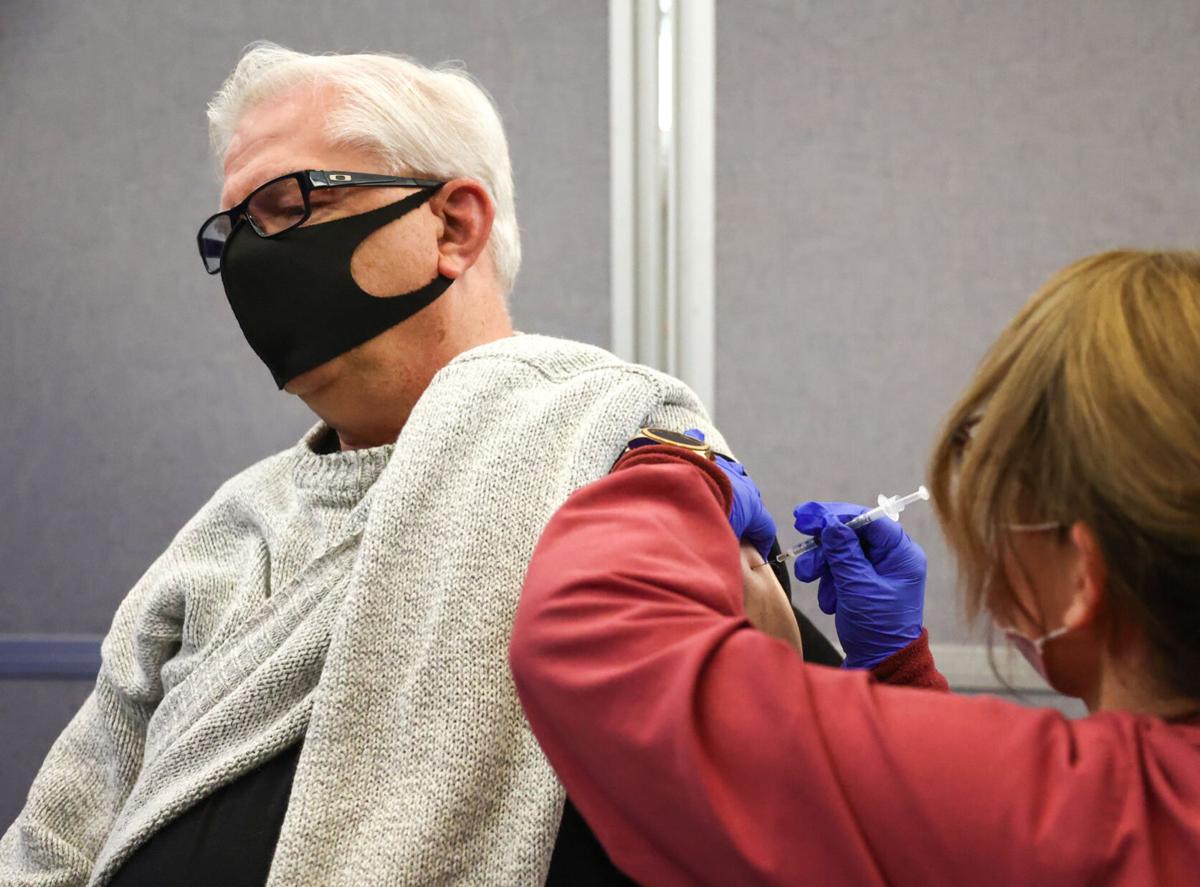 Over a million Hoosiers have received their first dose of the COVID-19 vaccine since immunizations began in Indiana late December, health officials announced Monday.
This marks a new milestone in the fight against the disease, Gov. Eric Holcomb said.
"Getting 1 million vaccines in arms in just over two months is a game-changer, and it brings me indescribable hope," Holcomb said, citing the effectiveness of the state health department's rollout strategy.
"We are so fortunate that our health leaders had the foresight to build a centralized appointment system and companion 211 call center to schedule and vaccinate Hoosiers in an orderly, reliable manner."
Of the 1,000,321 Hoosiers who received a first dose of the vaccine, a significant number were in Northwest Indiana's five-county area.
The total number included 58,598 in Lake County, 26,321 in Porter County, 17,048 in LaPorte County, 4,394 in Jasper County and 1,340 in Newton County, according to the Indiana State Department of Health's COVID-19 vaccination dashboard.
Through Monday, a total of 569,465 Hoosiers had been fully vaccinated.
Of those who have been fully vaccinated, there were 28,815 in Lake County, 13,377 in Porter County, 7,473 in LaPorte County, 2,017 in Jasper County and 824 in Newton County.
To date, 69% of Hoosiers age 80 and older, 70% of those ages 70-79, and 49% of those ages 60-69 have received a first dose of the vaccine or have scheduled an appointment to be vaccinated.
Hoosiers age 60 and older can make an appointment to receive the COVID-19 vaccine, along with health care workers, long-term care residents and first responders.
State Health Commissioner Dr. Kristina Box encouraged any eligible Hoosier to sign up now at one of nearly 400 vaccine clinics around the state.
"The vaccine is a simple, safe and effective way to protect yourself and those you love against COVID-19," Box said. "It's an easy process that only takes a few minutes, and it could be the difference of a lifetime for vulnerable Hoosiers."
Appointments to receive the free COVID-19 immunization shot must be made online at ourshot.in.gov, or by calling 211. Hoosiers can receive the vaccine at any of 55 hospitals and 91 local health departments across the state, with each site setting its own hours and days of service. All 92 Indiana counties have at least one vaccine site.
On Wednesday, Indiana ended first-dose vaccine appointments for out-of-state residents, including Illinois residents who work in the Hoosier State.
Non-Indiana residents who already received their first dose in Indiana still can get their second dose there, however.
The appointment website now requires people to affirm they are an Indiana resident, and cautions that proof of residency, such as a driver's license or utility bill, may be required before the COVID-19 vaccine is administered.
Times staff writer Daniel Carden contributed to this report.