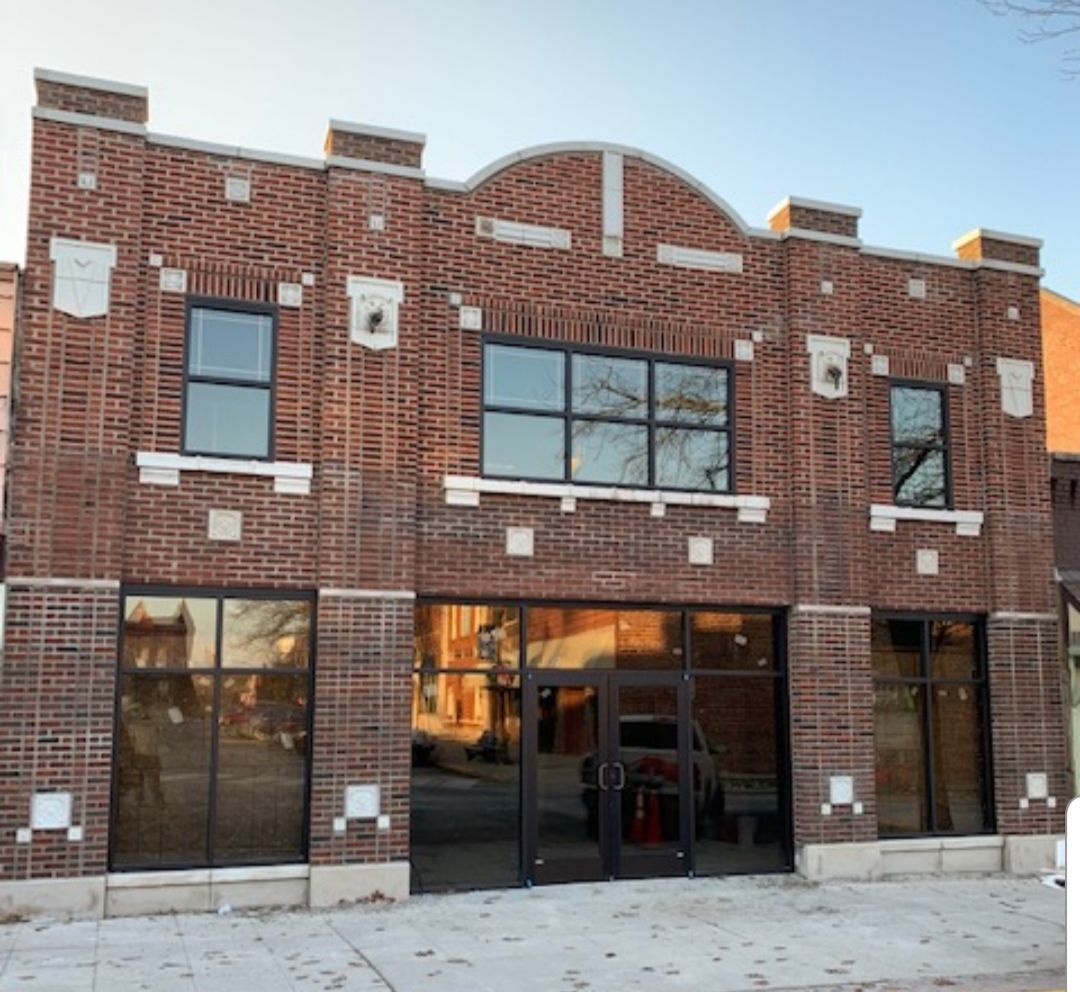 CROWN POINT — Frustrated Crown Theatre ticket holders took to Facebook this week after weeks of waiting for refunds as ongoing delays continue to hamper the facility's opening.
The patrons, some who bought tickets as early as April, said they've waited weeks — some even months — for refunds from a venue that has yet to open.
Dozens of residents upset by the theater's delayed opening and/or lack of refunds commented on Facebook feeds this week.
Karen Douthett told The Times she purchased tickets on May 4 to attend Crown Comedy Night. She bought two VIP tickets for the July 27 event through Crown Productions, LLC, which lists its address as 19 North Court St., Crown Point, which is the the address of the theater.
About 8 p.m. on July 25, Crown Theatre building owner Brad Strom reached out to Douthett via Facebook Messenger to let her know the show was canceled, screenshots provided to The Times by Douthett show.
"We've been waiting to get a confirmation as we've tried to get the improvements completed to open up for our late July and early August dates," Strom said in the message. "But as we sit today, we were unable to get the needed improvements completed at the theatre or secure an alternate venue for the comedy shows, so we will be moving our July 26th & 27th comedy nights to the first week of September."
It's now approaching late September, and an opening is not in sight, Strom told The Times this week.
Also in the message, Strom said if the new date didn't work for Douthett, she could email info@crowntheatre.com with her confirmation number to receive a full refund.
She emailed on July 26 and said she received no response.
Four days later, she said she inquired again.
This time, the theater noted it had received her refund request on July 26, according to emails.
The theater also ensured her refund would be processed that week, since most refunds are completed within five business days, Douthett told The Times.
Douthett is still waiting for her refund.
She said the whole matter is a big disappointment following the excitement she felt after learning the mainstay Crown Theatre would be renovated into a live entertainment venue by Strom last year.
She, along with her husband, donated $250 to an online fundraiser, which guaranteed the couple a seat sponsorship.
Now she just wants her money back.
"I live right by the square. I thought it was great for the city, and that's why we had donated toward the seat sponsorship … Now I'm just totally annoyed by it."
'It will be honored, and it will be taken care of'
Strom told The Times this week Crown Theatre has postponed 12 shows since its August opening date was delayed. As of Friday, Strom said tickets for future events aren't for sale.
Strom said refunds have been delayed for a few weeks because he has been trying to connect with the third-party vendors the theater uses to initiate the refund process.
Since the events weren't canceled, rather postponed, he said it's been difficult because some vendors have a no-refund policy.
"It's just a matter of finding out if we can do it directly through these companies or if we're going to have to do it, you know, fight for the purchase," he said.
Thus far, Strom said the theater has dolled out about 50 to 75 refunds and is working to handle other refund requests. Right now, he said the theater is resolving issues on about 100 orders.
"Anyone who's requested a refund, even if they haven't got it to this point, it will be honored, and it will be taken care of," Strom said. "For anyone that's fearing that ... there's no way that we're not going to make good on the purchase."
Even though some patrons have purchased tickets for October, November and December shows, Strom said those patrons won't receive physical tickets until a firm opening date is known.
"Unfortunately, anyone who purchased ... back in April, May, June, their purchases were affected because not only were they already ticketed, but the shows were already in production," Strom said.
The future of Crown Theatre
After announcing in July Crown Theatre wouldn't make its grand opening in August, Strom said he's not sure when the theater will open its doors.
However, he doesn't think he's "in over his head" like some have suggested.
"When you go into a project like this, there's too many unknowns. All you can do is go in with a vision and plan of attack. When you're dealing with a building that's over 100 years old, there's no telling what's really going on," Strom said.
Strom chalked the delays up to unforeseen challenges in the renovation process.
However, the delayed grand opening and postponed shows haven't boded well for Crown Point residents, who once looked forward to the entertainment venue reopening.
"I feel pretty negative about it," Douthett said. "I would feel hesitant about buying more tickets because I don't trust him to have the show happen. I'm really disappointed because it was going to be a great thing for Crown Point. It would be nice to have some entertainment around."
Like Douthett, Crown Point resident Lisa Carpenter once looked forward to the theater opening. She said she purchased three tickets to Dueling Pianos in April as a gift for her son, who was heading to Johns Hopkins, a Maryland university, in the fall.
As the show date approached, Carpenter said she figured the production wasn't going to happen. She noticed construction was ongoing, so she said she requested a refund on July 29.
She, too, is still waiting for that refund.
"I'm only out 90 bucks. There's people that are out hundreds, but it's the principle of the thing. It's like, 'Dude, come on make good on your stuff,'" Carpenter said.
On Thursday, she said she reached out to Mayor David Uran's office to see if he could help move the process along. Carpenter said after nearly a month of silence, she received an email from the theater. 
Uran wasn't immediately available for comment Friday.
Carpenter, like many others, was excited for Strom to renovate the old movie theater and "keep a lot of its flavor" as a live entertainment venue.
"I don't think that he is able to make it happen. I think that he somehow got over his head, and I'm not sure why or how or whatever, but I'm still hopeful that it will be renovated and it will open — whether it's through Brad or someone else," she said.
Be the first to know
Get local news delivered to your inbox!