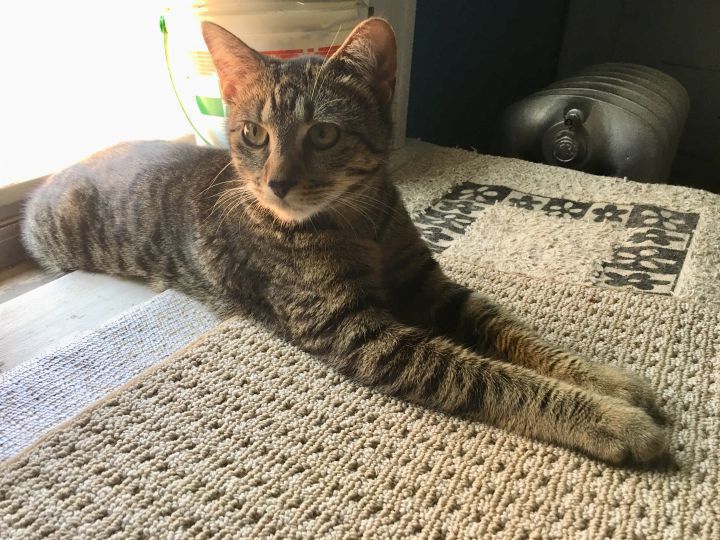 Aromatherapy's popularity has surged in recent years, with its global market valued at $1.3 billion last year.
People have turned to the therapy that uses essential oils as an alternative treatment for their disorders.
And that's starting to go for pets too.
Sally Morgan, author of "Dances of the Heart: Connecting with Animals," often uses essential oils on pets in her holistic physical therapy practice.
"Essential oils can be very beneficial for pets," she said. "For example, I use rose geranium oil on my dog to repel ticks. Cedar oil can be diluted with witch hazel and also be used to repel ticks and fleas."
Morgan, based in Massachusetts and a TEDx speaker on the topic, says she also uses essential oils to calm nervous pets.
"A drop of lavender in the room where I am working can help keep a pet calm, even though her guardian will be unlikely to smell it," she said. "Some oils, such as chamomile, can be used on the collar or on the corner of the crate blanket to also keep pets calm."
Though Morgan advocates for essential oils, she urges caution. Oils used for calming shouldn't be put directly on the pet, and owners should be aware that some essential oils, such as cinnamon, are toxic for cats.
"As much as we would like to diffuse these in our homes, if we live with cats, we will try something like lemon oil instead," she said.
Dr. Jim Carlson, a veterinarian at Riverside Animal Clinic and Holistic Center, tells pet owners considering using essential oil on or in the presence of their pet to consult a veterinarian.
The center, which serves Northwest Indiana and the greater Chicago area from McHenry, Illinois, focuses on holistic treatments, as well as specialized procedures such as ovary sparing spay and laser surgery.
"I receive many owner questions about aromatherapy and essential oils, roughly a dozen inquiries per week," Carlson said.
Because animals' sense of smell is much stronger than that of humans, Carlson stresses that a little essential oil goes a long way.
"An owner needs to understand the quantity of oil needed to make a difference," Carlson said. "One of the key points in considering aromatherapy for animals is the sensitivity of the pet's respiratory tract."
Dogs can have 300 million scent receptors in their noses, giving them a sense of smell 10 million times greater than that of a human, he said.
"This means the dosing and instructions for aromatherapy will be very different from humans," Carlson said.
Cats also have a strong sense of smell, with about 200 million scent receptors in their noses, giving them a 5-million-times-better sense of smell than humans, he said.
And some scents are unsafe for pets.
"Always talk to your veterinarian about how much is needed and the types of oils you intend to work with," Carlson said.
Cats, in particular, can be very sensitive to oils and other substances because of their livers.
"Cats lack a certain number of liver enzymes that help the body detoxify," Carlson said. "This means that higher levels of a toxin can build up in your cat's bloodstream, leading to other organ system problems, including respiratory and cardiac complications, digestive disturbances and nervous system disease, which affects the brain and the spinal cord."
Carlson says he advises clients not to diffuse with a cat in the home.
He says pet owners also should consider the size of their dogs as well.
"Some oils contain polyphenolic compounds, which interfere with the liver detox process," he said. "With a potential 100-pound difference in breeds, dogs should be dosed at appropriate sizes for their weight class. Owners should also consider avoiding oil use when there are young puppies in the house."
When used carefully and properly, "Aromatherapy can be powerful medicine with many benefits," Carlson said. "It's important to do your research and perform aromatherapy safely. Remember to dilute the oil, use quality oil and monitor your pet after use."
Be the first to know
Get local news delivered to your inbox!