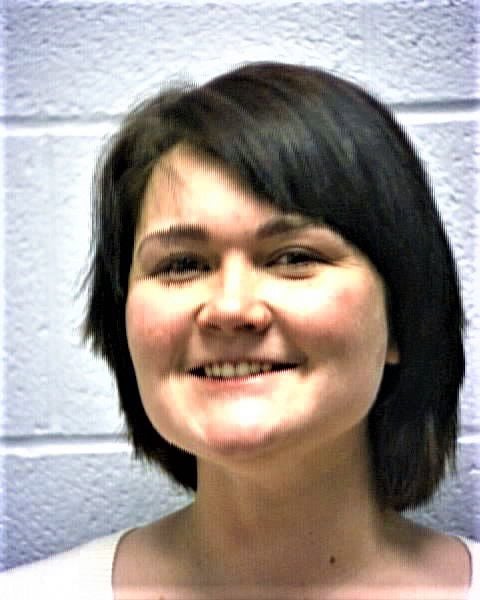 A Merrillville woman who told police she "watched the love of her life commit suicide" is now facing murder charges in his death.
Alycia Caparelli was charged Tuesday following a 10-month-long investigation surrounding the death of a man that she allegedly staged as a suicide.
She said she saw her boyfriend Timothy Riley commit suicide Dec. 1 after police found Riley suffering from a single gunshot wound to the head.
Caparelli, 33, was arrested Tuesday afternoon and is being held without bond at Lake County Jail on level 1 felony murder charges for the death of Riley, 35, of Hammond, according to Merrillville police.
In December, Merrillville police responded to the residence in the 700 block of West 73rd Avenue, where they found Caparelli in the room with Riley, who was lying on the floor and bleeding from the head.
Caparelli called in the death as a suicide, according to the police report.
Riley was transported to Methodist Hospitals Southlake Campus and later died from the wound.
The Lake County coroner's office Dec. 6 autopsy of Riley determined that the fatal shot was fired from at least 2 feet away, ruling the death as a homicide. They also found fresh bruises on Riley's left side and leg.
During the investigation, family members of Riley reached out to Detective Sgt. James Bogner, questioning if Caparelli had shot Riley because of her "recent behavior," according to the police report.
Riley's brother-in-law told Bogner that Riley had said that "if he ever left Caparelli, she would kill him."
At the time, the relative told the detective that Riley was in the hospital on a ventilator and was unable to breathe on this own and Caparelli was in a psychiatric ward of a hospital.
A longtime friend of Riley told police he had been with him hours before the shooting, when Riley talked about getting away from Caparelli.
The friend said before the incident that led to his death, Riley agreed to move out and live with the friend's cousin in Hammond. The friend also told police Riley said Caparelli had tried to kill herself with her own gun several times and had tried to cut her wrists months before.
In the investigation, police found evidence of a rocky relationship.
A police report cites that Riley had called the police on Caparelli before on accusations of battery by bodily waste.
The report references Caparrelli reaching into her pants and then slapping Riley after he accused her of cheating.
Another report stated that in 2017 Caparelli threatened suicide by razor blade in front of her children, which caused her to lose custody of them in a court hearing.
Caparelli's mother and stepfather who also live at the residence told detectives they were at home when they heard Riley scream from his room. The stepfather said he saw Riley on the ground with a gun in his right hand, with both hands down at his side and Caparelli in the middle of the room on her knees crying, according to the police report. The mother said she never saw a gun at the scene.
When Bogner went to the residence to investigate, he reported that the scene had been altered. The blood-soaked rug that Riley was found on had been folded up and put in the garage and blood had been washed from the scene.
"I almost thought he didn't shoot himself"
Police said Caparelli was questioned twice and her accounts of what happened were inconsistent, according to the reports.
Caparelli told police Riley was depressed about not seeing his daughter and he was upset about a fight the couple had in which Riley accused Caparelli of cheating.
Caparelli alleged that after the fight, Riley asked Caparelli if she wanted him to go and she said yes. It was then that Caparelli claimed Riley wordlessly grabbed the gun she left on the dresser and walked in the middle of the room and placed the gun against his head, pulling the trigger.
"The gun shot though, I swear to God on my children, I wouldn't have thought it was that soft," Caparelli told to the police. "Like I almost thought he didn't shoot himself."
Other accounts Caparelli gave about Riley's death varied according to police reports, such as the events leading up to the incident.
During questioning Caparelli stated that in the past she ran the Hammond Fraternal Order of Police and worked for Homeland Security and the White House, none of which were substantiated.
Caparelli told police the couple were going to get married and had names for their future children picked out. At one point, Caparelli said she lost everything and her life was (expletive) without him, according to the police report.
Recent arrests into Lake County Jail