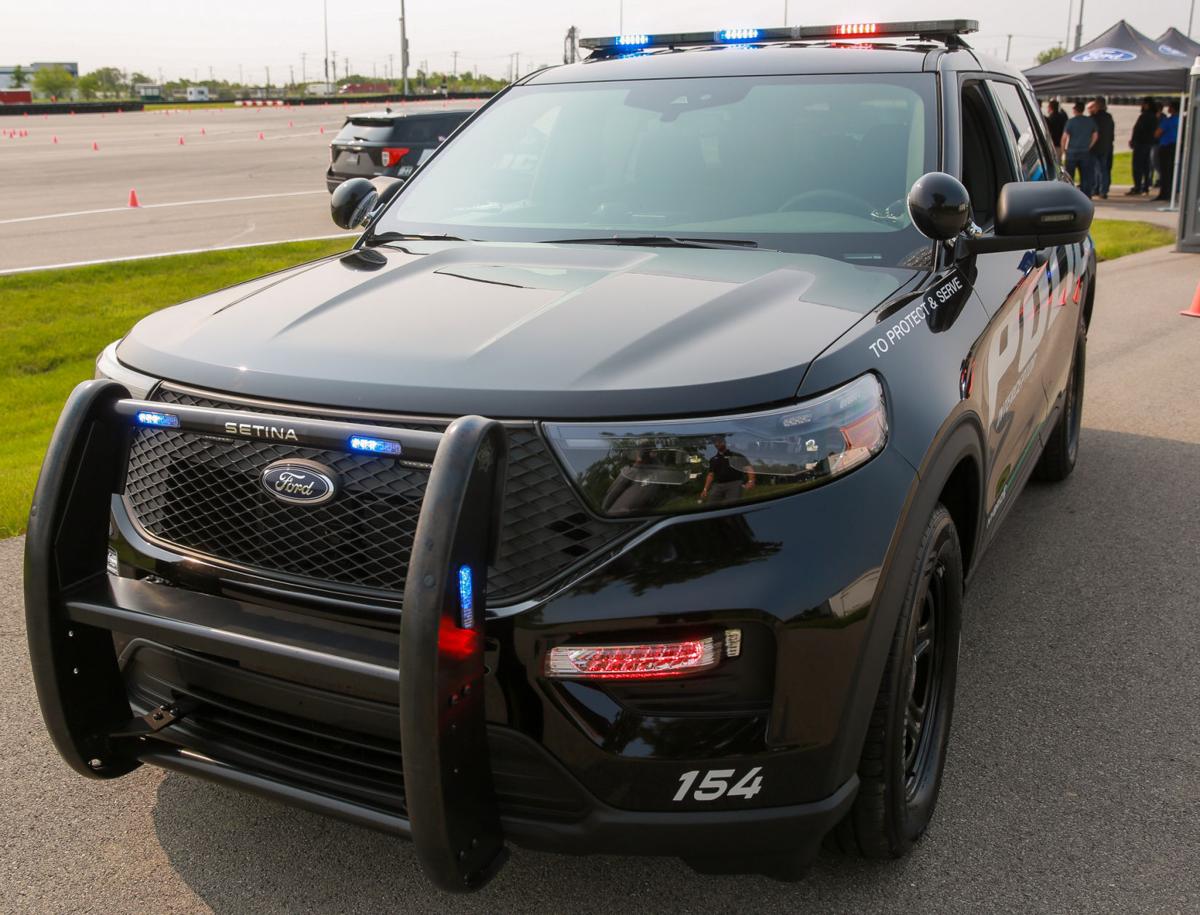 ST. JOHN — The Tri-Town area is banding together to combat an uptick in vehicle thefts. 
St. John Police Chief Steve Flores said after an influx of car thefts and burglaries from vehicles, St. John formed a task force with Schererville and Dyer police departments. 
"We've had a ton — not only in St. John, but it's been all in the Tri-Town area, pretty much throughout Lake County as well, too," Flores said during a recent Safety Board meeting.
Flores said people are stealing "anything of value" left inside cars, including firearms, purses, computers, money and even car keys. 
The department has promoted a 9 p.m. routine on its Facebook page, which encourages residents to bring valuables inside and lock everything up before turning in for the night. 
"We encourage people to keep their lights on outside at night, and any suspicious activity that they see to call 911 right away," Flores said. 
To help combat the increase, agencies are doing aggressive patrols in neighborhoods. The Lake County Sheriff's Department also is participating, he said. 
A stolen car and three or four guns have been recovered thus far, Flores said. 
"It's working well, and it's going good and the cooperation between the three towns has been phenomenal," Flores said. 
From Jan. 1 to Friday, there have been 15 theft from vehicle cases — two of which resulted in cars being stolen — that are believed to be associated with the same group of people, Flores said. 
From June 2019 to the beginning of this year, there were eight theft from vehicle cases involving the same group, which is believed to be from the Chicago area.
Dyer Chief David Hein said the town has had "several waves" of vehicle break-ins. 
"It seems like if St. John is going to get hit, then Dyer would get hit either the day before or a week after, and the same thing with Schererville. We all take our turns," Hein said. "Rather than sitting back and being reactive, we kind of all said let's be proactive because if we run them out of Dyer, Schererville or St. John, we can maybe run them out of the area completely."
As of Friday, Dyer has had one vehicle theft and three vehicle break-ins, Hein said. 
From May 1, 2019, to Friday, the department handled 11 stolen vehicle cases, five of which came from the Dyer Auto Auction, and six vehicle break-ins.
"It doesn't seem that any of the criminals know the town borders. So it just makes sense for all of us to team up and hit whatever is the flavor of the week, as far as the crime ... and work on it together," Hein said. "We could sit back and say, 'I hope it doesn't come here, or I hope it stays over there,' but in all reality, whatever crime is in Schererville or St. John is in Dyer as well."
Hein added the agencies have been conducting large-scale, countywide patrols monthly. 
Schererville Deputy Police Chief Jeff Cook said the town has had a small increase in theft from vehicles.
Thus far, there have been 16 theft from vehicle cases in Schererville, with the majority occurring in January and February, Cook said, adding there was only one case each in March and April. 
In 2019, Schererville police responded to 31 theft from vehicle cases. 
The Lake County Sheriff's Department has responded to 17 theft from car cases as of May 20. From May 1, 2019, to May 20, 2020, the department responded to 85 theft from vehicle cases, said sheriff's spokeswoman Pam Jones.