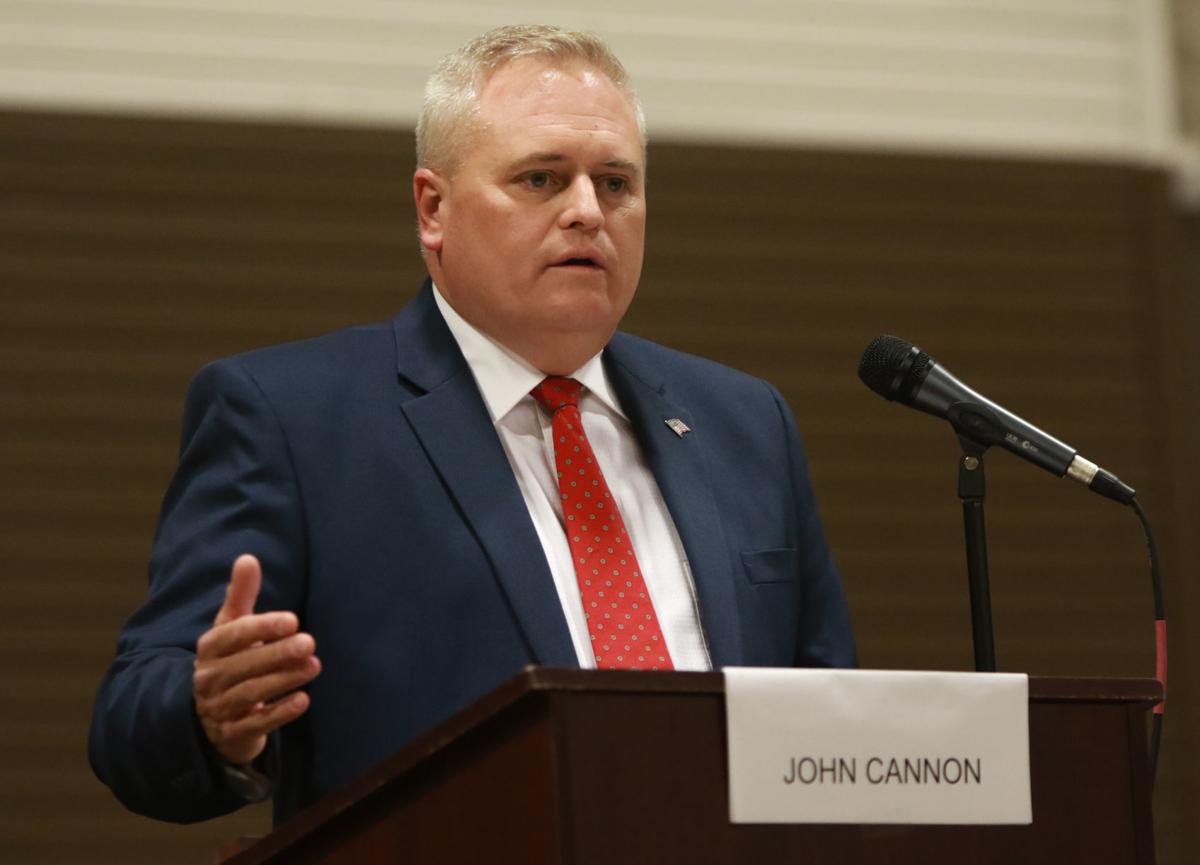 PORTAGE — The Portage mayor publicly criticized a councilman for travel expenses accrued during a national conference, saying, "the City of Portage is underwater." However, council members argued the expenses were budgeted and approved ahead of time. 
Outgoing Portage Mayor John Cannon said Portage Councilman Collin Czilli, District 5, was approved for a reimbursement of almost $1,100 for expenses during a National League of Cities summit from Nov. 19-23, according to a news release from Cannon. 
"The public has been told by the budget committee that the city will be unable to pay its bills in 2019 and that they will carry over into 2020," Cannon said. "Yet Councilman Czilli pursued this visit to San Antonio Texas on the city's dime."
Portage Council President Sue Lynch said Czilli did nothing wrong and that the summit has been regularly attended by council members in past years. 
"John Cannon is completely out of line in making these allegations," Lynch said. "The summit is very valuable and helps the council and helps the whole city. I don't understand what Cannon is carrying on about. It is not his call, it is my call as the council president. I approved it and I keep a close eye on the budget."
In his statement, Cannon said the expenses were not approved prior to the trip but Czilli retorted they were approved by the Portage council in April. 
"He's lying; it was approved by the city beforehand," Czilli said. "This a joke from a mayor who lost the election and is trying to stay relevant with headlines."
Cannon in turn called the reimbursement "hypocrisy on the part of the city council," saying that there needs to be tighter scrutiny on spending.
"We are in a budget crunch but the city council didn't cut their budget," Cannon said. "The mayor's office had to and other departments had to. That was what was expected of all the departments. But they are paying $1,100 for premium rooms."  
Lynch said the reimbursement amount was within the council's budget, in which funds are already allocated for travel expenses for events such as the annual summit.
Czilli said he paid for his own airfare, tolls, parking, food and other expenses and the amount he requested for reimbursement included the hotel cost and convention fees. During the summit, Czilli said he attended seminars on cybersecurity, improving downtown areas and creating walking tour projects. 
"Years ago multiple council members went to the summit and that was OK too because that's what our travel budget allowed for," Lynch said. "Now we have one council member out of seven go to the summit and report back with information, which I think is pretty conservative."
How much do mayors get paid in Northwest Indiana?