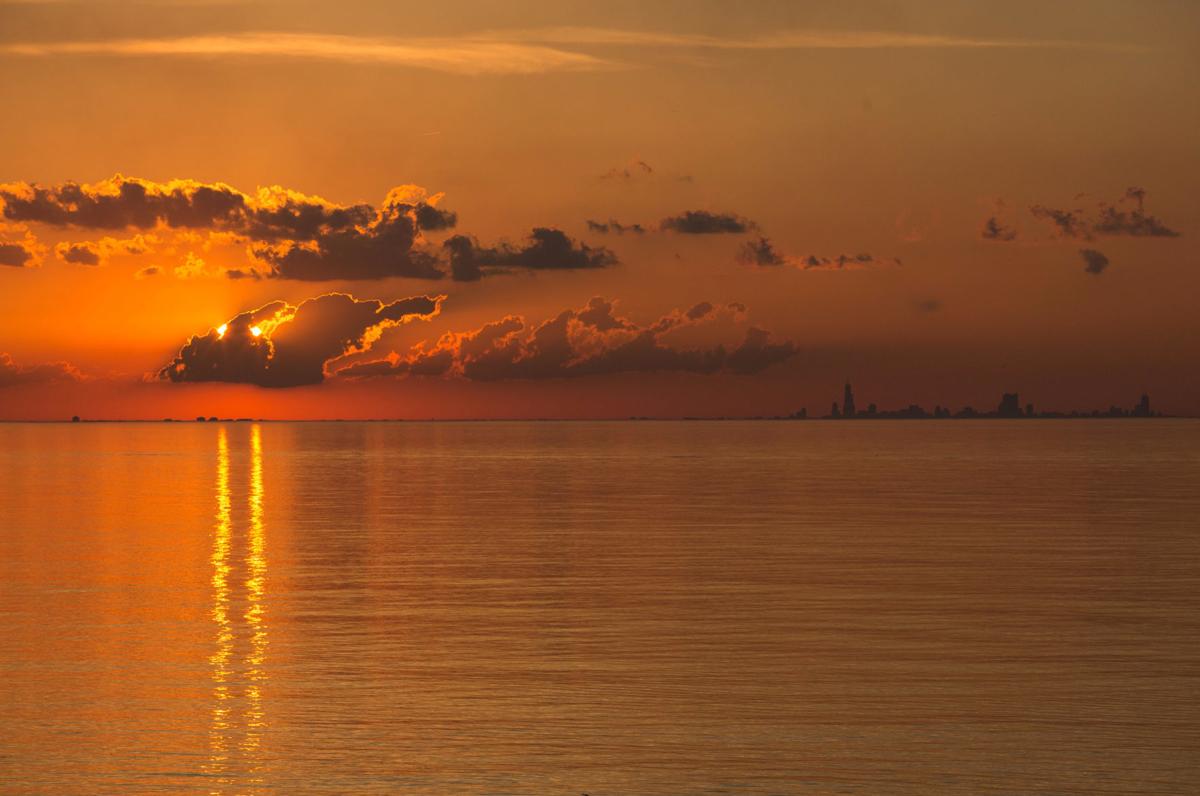 PORTAGE — Mayor John Cannon is talking to Gov. Eric Holcomb's office about erosion issues at the Dunes and planning talks with other key agencies.
The shoreline along the Lakefront Park and Riverwalk, which is owned by the National Park Service but managed by the city of Portage and town of Ogden Dunes, has suffered significant erosion the past several years. The handicapped-accessible walkway at the park, along with an observation platform, have disappeared at the park and waves are lapping at steel walls protecting Ogden Dunes lakefront homes.
"We will partner together for our goal to get sand on the beach this year," he said. "There's probably 150,000 cubic square feet of sand that's going to be moved and dropped in front of Ogden Dunes. That's our idea — to get that on the beach."
Cannon announced the continued correspondence at a recent City Council meeting, saying all entities with interest in the maintaining the shore will meet soon. Partners include NIPSCO, the Port of Indiana and Ogden Dunes.
The mayor said he also has spoken with U.S. Sen. Todd Young, R-Indiana, to try to get federal officials to push state agencies to cooperate further.
The mayor said progress has been slow for too long, and he wanted to make it a priority.
In April, Cannon had a discussion with local, state and federal officials about how the city needs financial help if the shore is to be saved.
In March, the city pushed to get $600,000 in state funding for an erosion study on how to prevent further deterioration, but Cannon said no money was allocated for the project in the 2020 state budget.
The U.S. Army Corps of Engineers had offered $800,000, while the city of Portage pledged $200,000.
The beach at the park remains closed, but Parks Superintendent Jenny Orsburn said there is still another beach nearby for people to enjoy.
West Beach, at 376 N. County Line Road in the National Park, costs $6 per car, with discounted passes available.
"It's a lifeguarded beach with plenty of parking," she said. "You can still enjoy the summer season while we continue to work on the complex issue at the Portage River Walk."