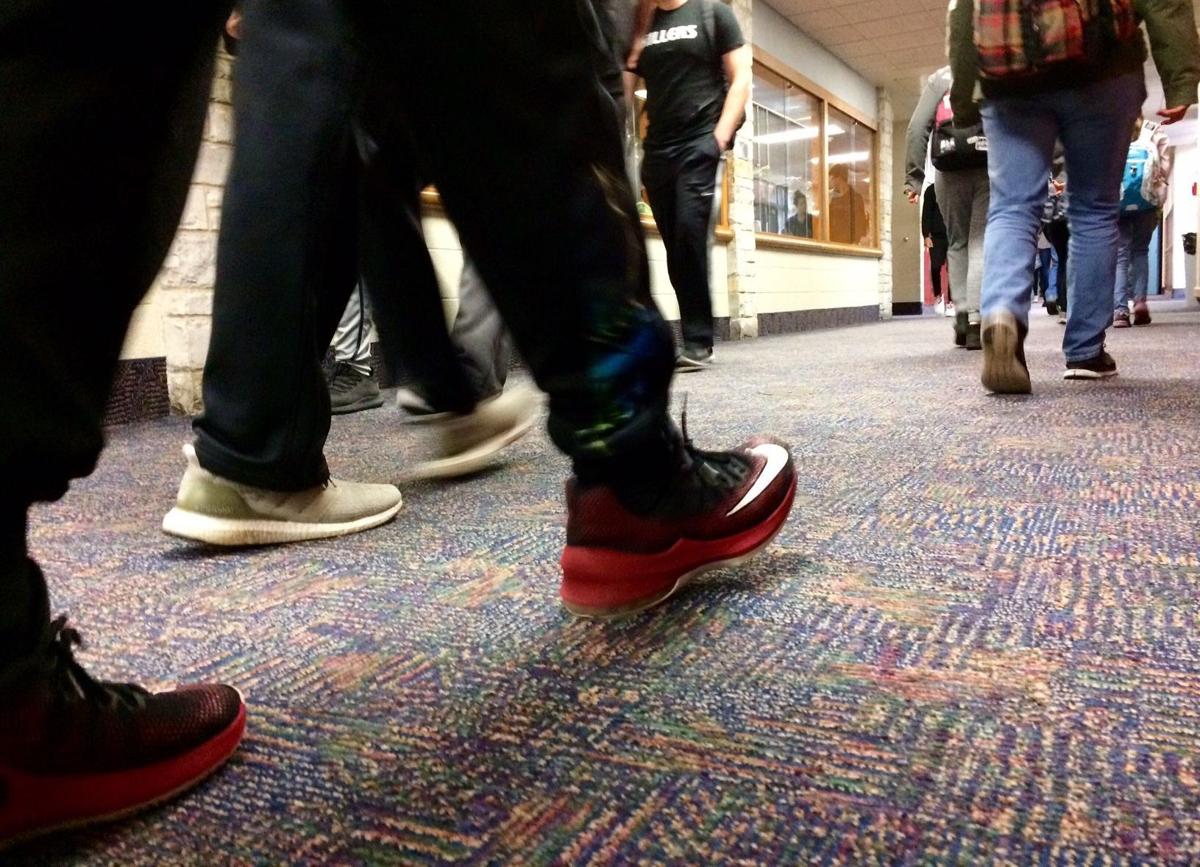 PORTAGE — Students at Medical Career Academy say the owner of the small, Portage-based vocational school acted unprofessionally in canceling a medical assisting course just weeks from completion.
At least two students enrolled in the academy's five-month medical assisting program have filed consumer complaints with the Office of the Indiana Attorney General after Medical Career Academy's owner refused to accept past-due payments while students adjusted to unemployment and a new mode of online instruction amid the coronavirus outbreak.
Students who spoke to The Times said the seven-member class, which began in January, met for the last time via Zoom teleconference on April 7, a day before the school's owner dismissed five students from the program.
When registering for the medical assisting course, students signed an agreement outlining that regular $400 payments were due the first week of class each month. Specific dates were clearly articulated in a registration packet delivered to students.
Before the coronavirus pandemic, students had made in-person cash or money order payments directly to their instructor during class meetings on the first Tuesday of the month.
However, when the class made a switch over to remote learning in mid-March, students say, it was not clearly articulated how they would make their April payment.
Multiple students told The Times their instructor had offered in a Zoom class to meet them in a grocery store parking lot to exchange paper class materials and accept the cash payment.
But, when April 7 rolled around — the next date payment was due — the students said how to deliver payment was still unclear.
Only one of the seven students mailed their payment in on time, the school's co-owner told The Times.
Attempts to pay
Trish Cogan, co-owner of Medical Career Academy, said their instructor informed them two weeks in advance of how they could make their payments.
The next morning, students received text messages from Cogan informing them they were late on their payment and if they could not deliver it to the mailbox of her Highland home by 3 p.m., the class would be suspended until she had received payment from all students.
Medical assisting students Angelo Pedroza and China Powell say they rushed to secure money orders to meet the afternoon deadline, but as they were on their way to the owner's home, tensions flared in a new group message between the owner and medical assistant students.
Some in the group chat questioned why greater flexibility couldn't be extended to the students — some of which had delivered late payment in the past — during the global health crisis.
The owner suggested students could also pay electronically via PayPal. Then, within less than an hour of initiating the group text with the class, students say, Cogan reneged on her offer to accept payment by 3 p.m.
"For those of you that did not make your payment you are dismissed from the program," Cogan texted, according to messages provided to The Times. "Payment was due yesterday. You all signed the contract and have copies. We are continuing providing the education so you can finish on time and you are not paying your payment which is a breach of contract and grounds for dismissal."
Several students were already on their way to make their payments and pleaded with the owner to accept their tuition, but Cogan refused, telling the students, "If you do not have the tuition due to hardship you need to drop the class or make arrangements. We are accessible via email/school number and social media."
Moments later, Pedroza and Powell showed up at the owner's door, hoping to make things right.
Powell said she didn't feel comfortable leaving the money in Cogan's mailbox and hoped she could receive a receipt for her payment.
The students, payment in hand, knocked on Cogan's door for more than 20 minutes. Powell said she tried calling the owner twice from the doorstep.
"I'm so sorry. I apologize about everything. I just want to give you your money" Pedroza told Cogan when she finally came to the door.
But, he said, the owner once again rejected the students' payment, asked them to leave the property and called the police while he and the other student attempted to contact their instructor from across the street for clarification.
The instructor, when contacted by The Times, declined to comment.
Student dismissal
Cogan called students' behavior in the group text message disruptive and said she felt threatened by the students who showed up on her doorstep, especially under coronavirus social distancing orders.
She said she felt justified in dismissing more than half the course's students because their behavior is a reflection upon the school which maintains professional relationships with local health care providers.
"They got more and more disruptive," Cogan said. "These are the people I'm going to send out to clinicals. These are the people that are going to represent our program."
Cogan said had the students made proper arrangements before their payment was due, she likely would have worked with them to extend a more flexible tuition plan.
"Some students have hardships and they can come to us," Cogan said. "You can't just not pay."
The students say since the early April dismissal, Medical Career Academy instructors and leadership have refused to engage in or return phone calls from both students and their families.
Cogan said she has not received any direct contact from the students since April 8 and that because Medical Career Academy is accredited, students must follow a formal process of contacting the school with their concerns.
Now, Powell, one of the two students who filed a complaint with the attorney general, is seeking a full refund of their class or a return to instruction.
Two students — one who delivered payment on time and another who could not deliver payment in person due to a health issue — have continued to receive instruction, Cogan said.
"We tried to reason with her and tell her about our circumstances," Powell said in a letter provided to The Times. "My future depended on this program."