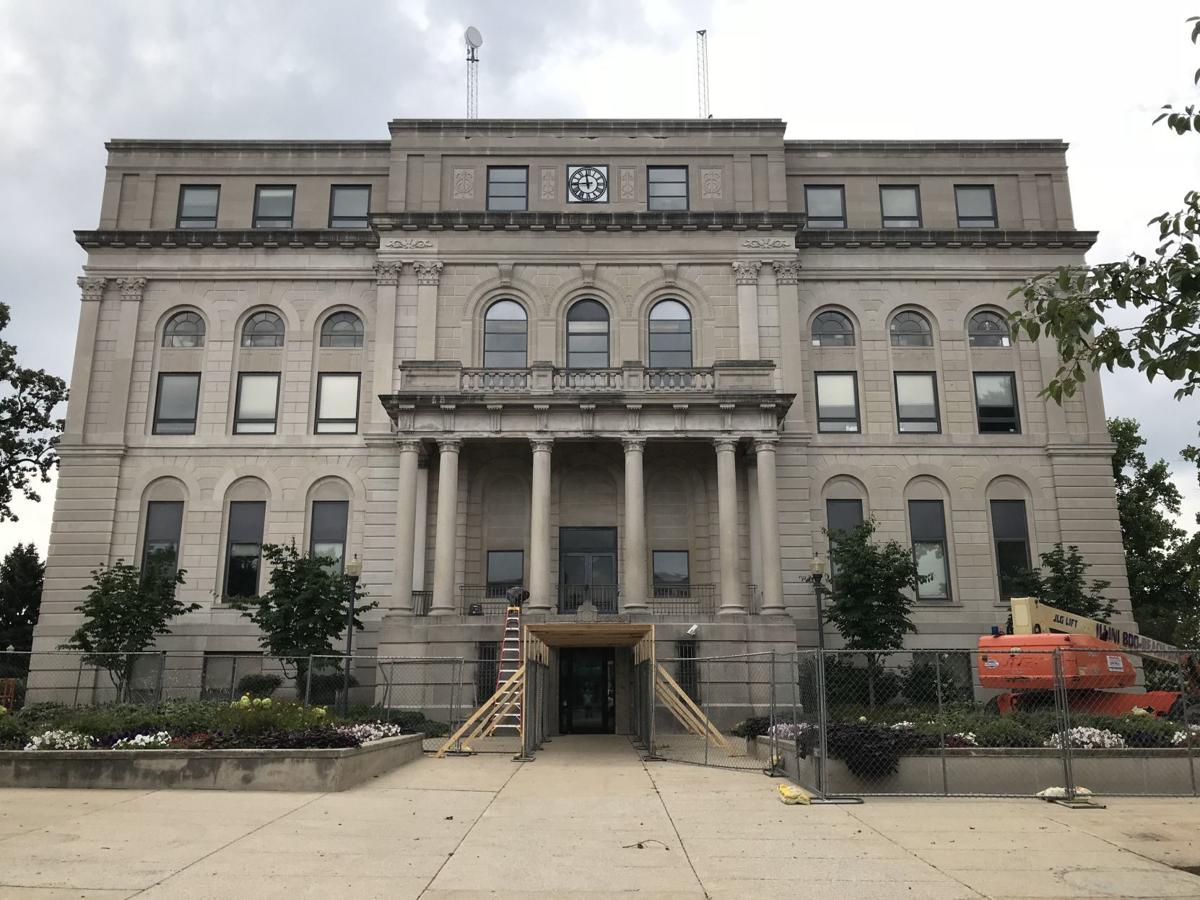 VALPARAISO — Porter County employees will be getting COVID-19 tests beginning Friday as the county prepares to reopen government buildings to the public.
Up to 90 tests a day, with results in 24 hours, will be given to all employees through a contract with Franciscan Alliance, which operates a clinic for county employees and their families under the county's health insurance plan, county attorney Scott McClure said Tuesday.
First responders, including 911 dispatchers, are the highest priority, McClure said.
Buildings will be reopened one by one, he said.
"Our thinking was, so Day 1, when everyone comes back to the building, we do have a clean building," Commissioner Laura Blaney, D-South, said.
When buildings open to the public, a safety plan will be in place to be able to take temperatures when people enter the building, and sneeze guards — clear plastic shields — will be in place to protect workers and the public at the front counter at various offices, according to Board of Commissioners President Jeff Good, R-Center.
Employees will be required to wear masks in common areas and will be encouraged to wear them at their private workspace, McClure said.
There will be enhanced cleaning in the buildings, too.
"We're putting the plan together now," Good said.
It will be posted at entrances to the buildings when they've opened to the public again, he said.
All employees except the directors at the Memorial Opera House and Expo Center were put on furlough after Gov. Eric Holcomb's plan to gradually restore Indiana to normal meant large gatherings would not happen soon, Good said.
"Hopefully, when we bring them back, we'll have some work for them to come back to," Good said.
Those two venues are self-funded.
"With no money coming from the outside, we had to hunker down and ride it out," Good said.
A group of county commissioners and County Council members is reviewing the pandemic's financial implications for the county.
"We're looking at a hiring freeze," McClure said, and requests for additional money will be strongly discouraged. County Auditor Vicki Urbanik also would be authorized to permit borrowing between funds so nothing is in the red, he said.
A joint resolution to this effect is in the works.
The county needs to know what to expect for this year and next, when income tax revenues are likely to take a hit from the stay-at-home order.
"Like this whole pandemic, we always seem to be behind on data," Good said.
"We all know we have to tighten our belts and make this as smooth as possible," Blaney said.
The Park Board is meeting Thursday to discuss a plan to reopen park facilities.