VALPARAISO — Every fire department in Porter County showed up Saturday night at Porter Regional Hospital to salute health care workers there.
"The hospitals, they're the M*A*S*H units. They're the front lines," in the war against COVID-19, said Union Township Fire Chief Mark Werno, who organized the effort. "We're here to show appreciation."
"It's a great feeling, coming in to work, knowing you're appreciated," said Desiree Spang, a registered nurse.
She, like fellow coworkers, called living in the COVID-19 era "scary."
"You never know what's going to happen," Spang said.
"It's been really intense, but I think everyone's really come together," said Erica Ellis, an X-ray technician. "Every day is a new experience here."
"It's been tough," agreed Kayla Denvit, a CT technician. She was off a week and a half while waiting for her coronavirus test to come back — negative, fortunately.
"We miss our family and friends," Ellis said.
The outpouring of generosity from strangers, however, is "really appreciated," she said.
Arzell Hathorne, environmental services supervisor, knows what first responders like firefighters, police officers and ambulance crews go through. He has two sons on the Portage Police Department.
"It's good that we get support from all the departments putting their lives on the line every day," Hathorne said. "We all know what we're up against."
Hathorne, who moved to Portage from Chicago, noted how hard the pandemic has hit Chicago.
"I think we're more prepared that anyone else," he said. "The morale is really good here."
The pandemic has changed routines and procedures frequently for firefighters and health care workers.
For Hathorne, that includes changing clothes in the garage as soon as he gets home from working and putting those clothes in a plastic bag to be laundered separately.
"I just live day by day," he said.
Tina Traxler, an X-ray technician, is in the high-risk category.
"It's a little bit scary," Traxler said. "Every time I come in, I hope I don't take anything home to my family."
"It's scary, but being younger I'm not as afraid," said Michael Minix, a fellow X-ray technician.
He's trying to help everyone be safe.
The COVID-19 era is "crazy," said Julie Meyers, a respiratory therapist. "I've been doing this for 23 years," she said, "but the pandemic is a once-in-a-lifetime event."
"Porter Regional Hospital is touched by the Porter County Fire Association's effort to thank and honor our front line staff," Sean Dardeau, chief executive officer of Porter Regional Hospital and the Northwest Indiana market, said in a prepared statement. "This is a trying time for all first responders, including our fire departments. Their willingness to extend this meaningful gesture of gratitude to our staff is very much appreciated and a huge morale boost for all."
Werno has a daughter who is a nurse at an Illinois hospital, in the thick of the fight.
Firefighters assist EMS workers — a majority of the fire department calls are medical — but COVID-19 means firefighters responding to an ambulance call no longer enter the home unless asked, and all are wearing masks and gloves to protect themselves from the virus.
"Honestly, I check my email every day, and there's always changes being made," Werno said.
He was impressed with the turnout Saturday night, with so many units answering his call for a show of support for health care workers.
Hospital workers were impressed, but there's one other universal emotion they share.
"We're all ready for the end to come," Ellis said.
Gallery: Feeding the Region's front-line COVID-19 fighters
Gallery: Feeding the Region's front-line COVID-19 fighters
Feeding the front lines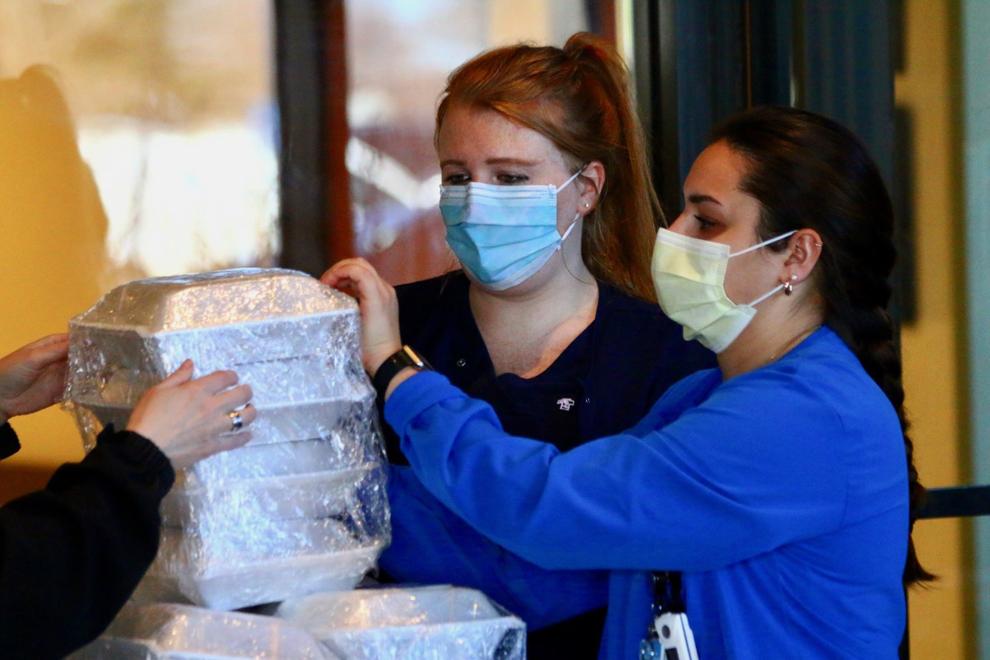 Carryout for a cause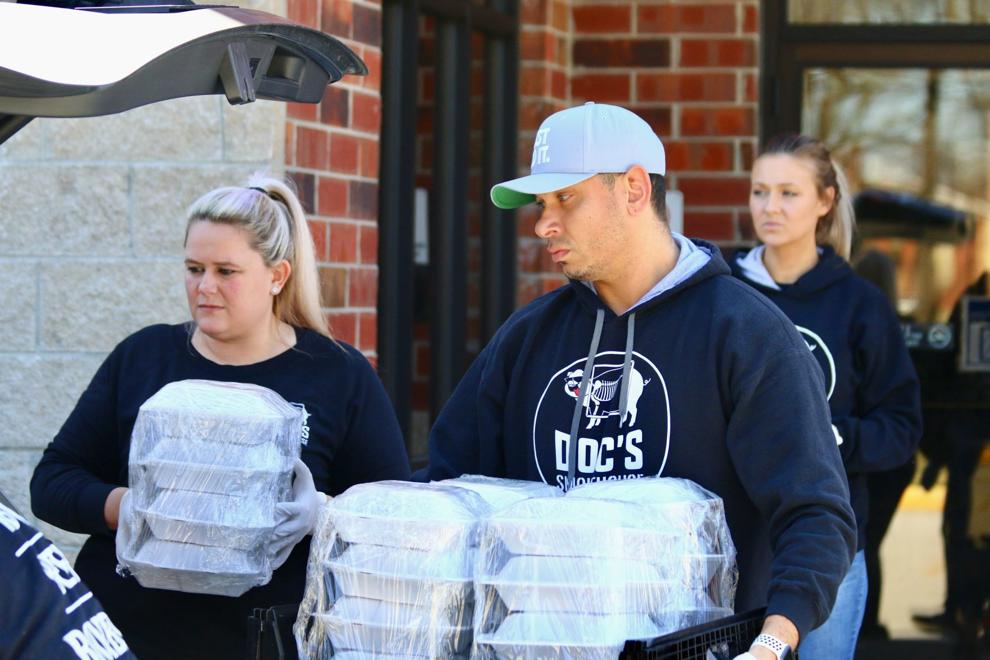 Masked benefactor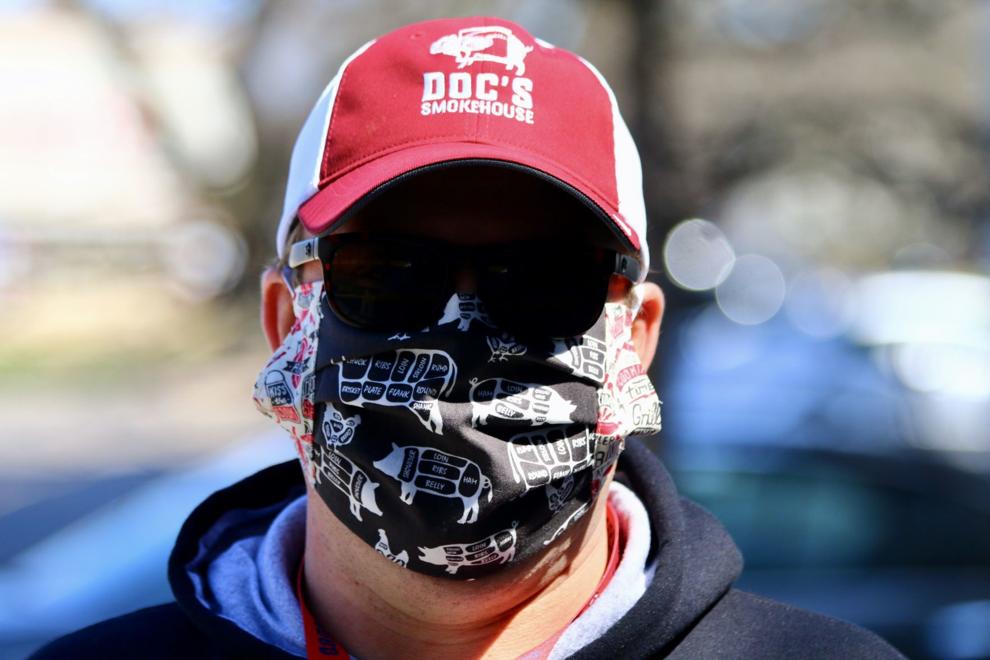 Handing off good will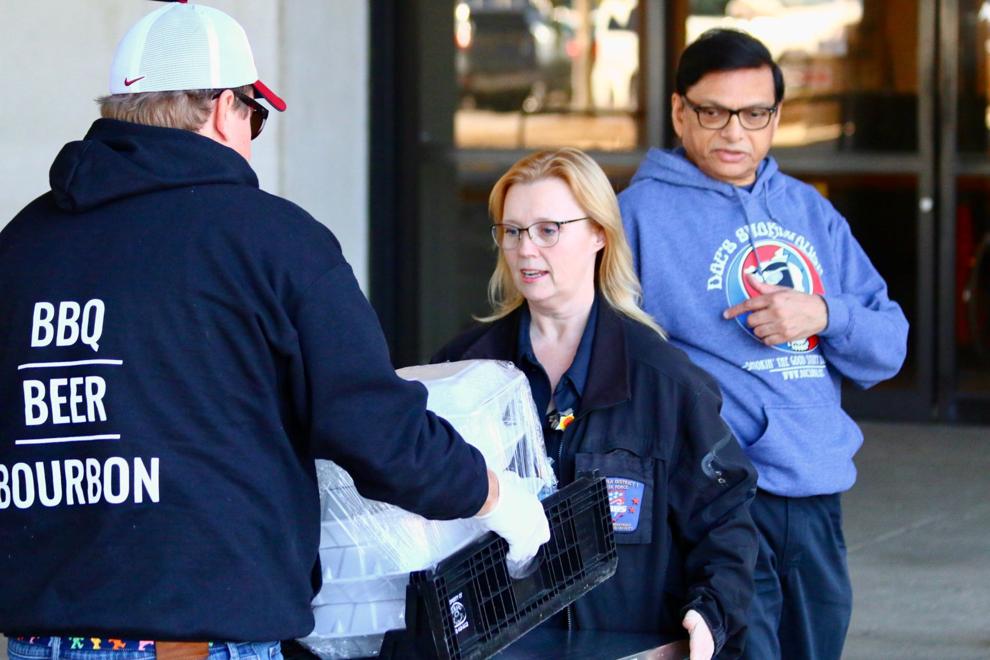 Hands-on charity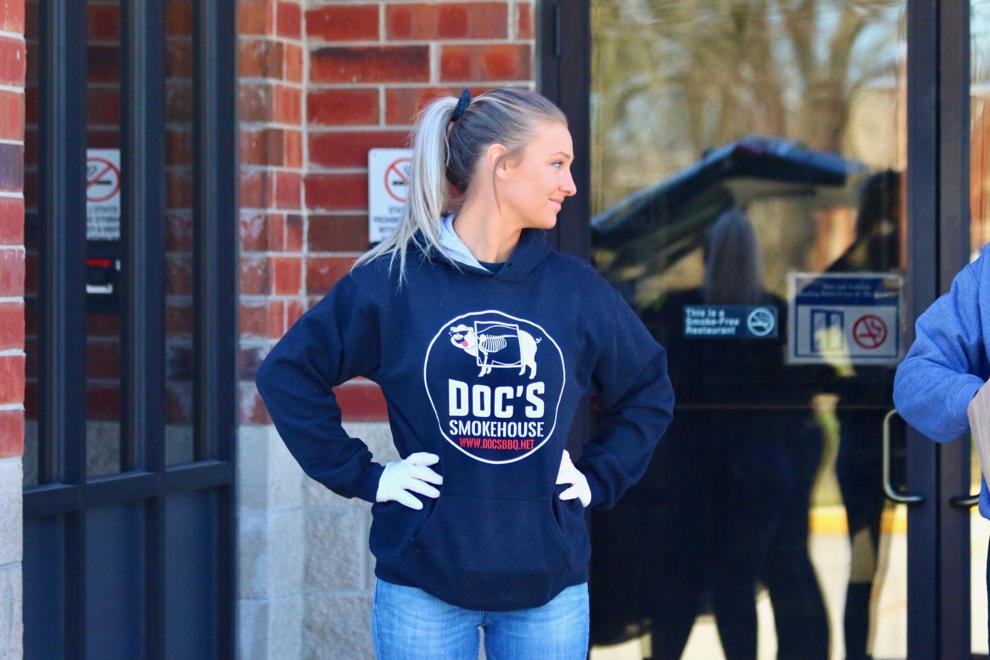 Thumbs way up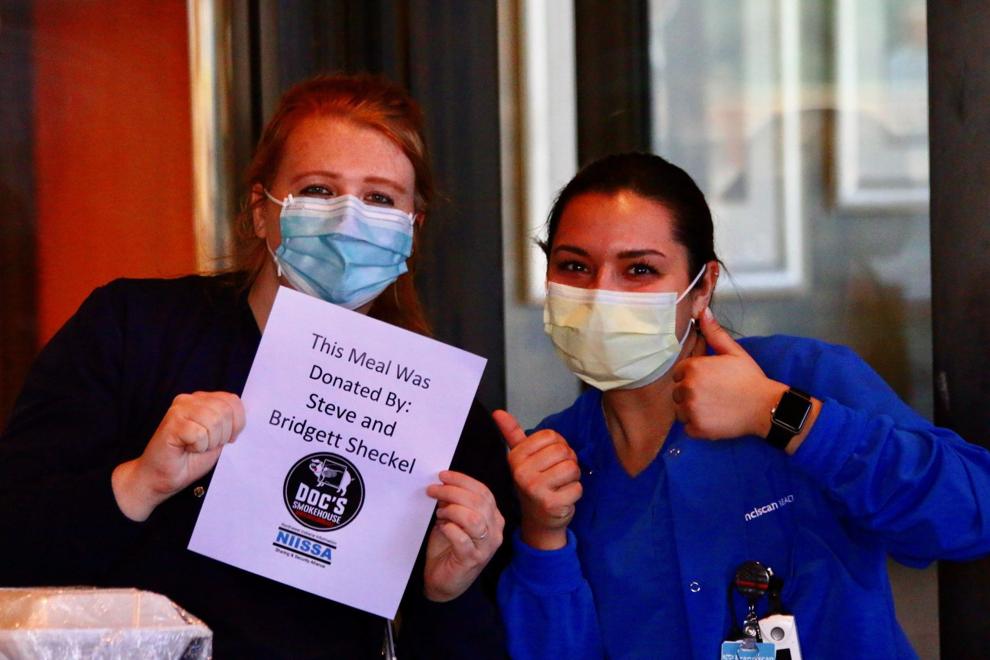 Front-line fill-up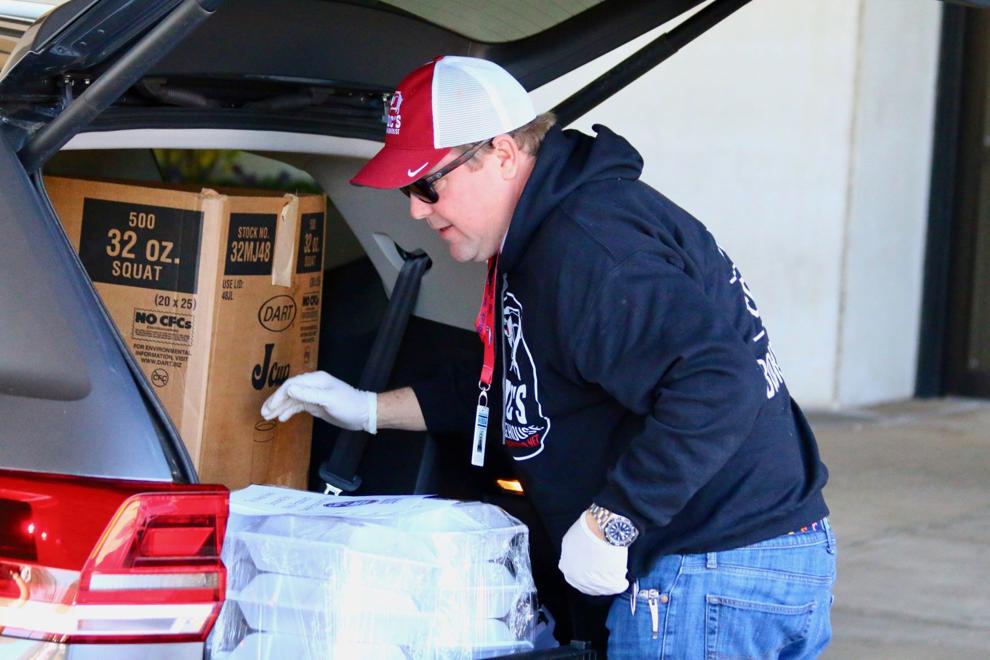 Elbow bump
Showing the flag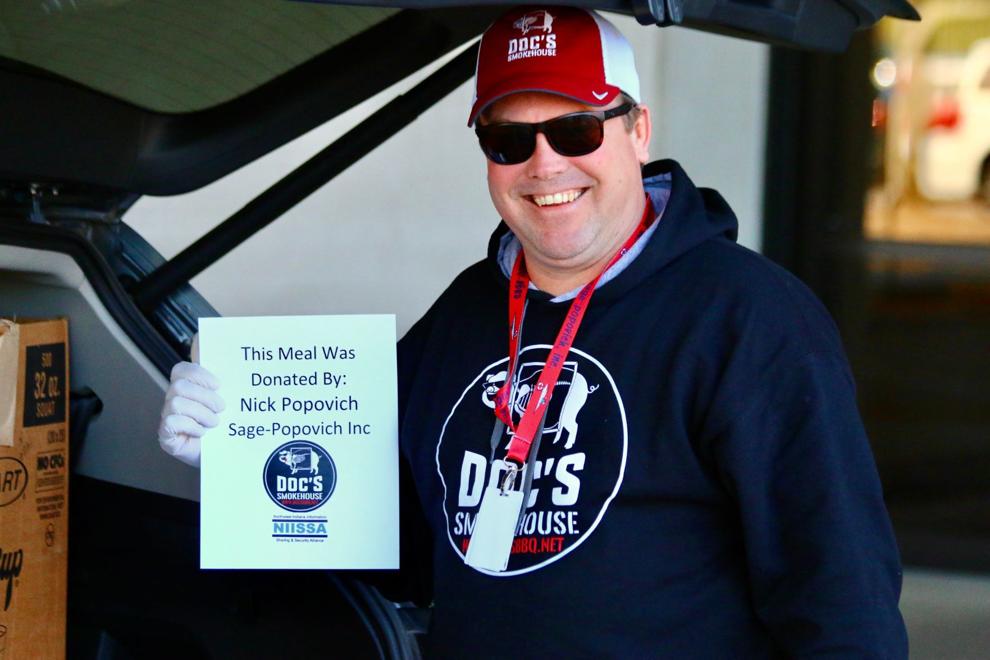 Delivering the goods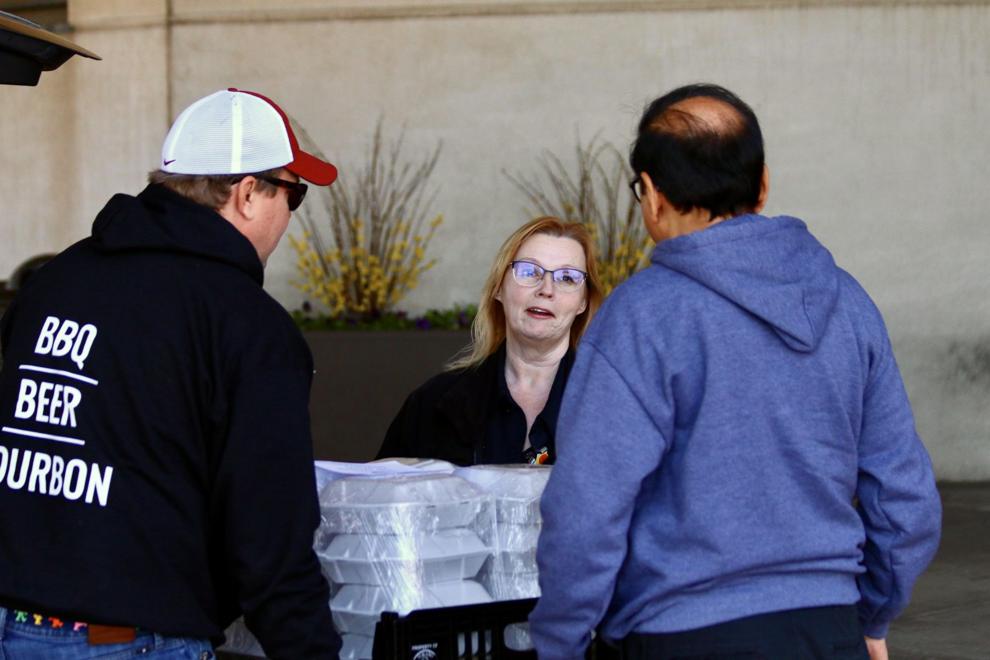 Grabbing the grub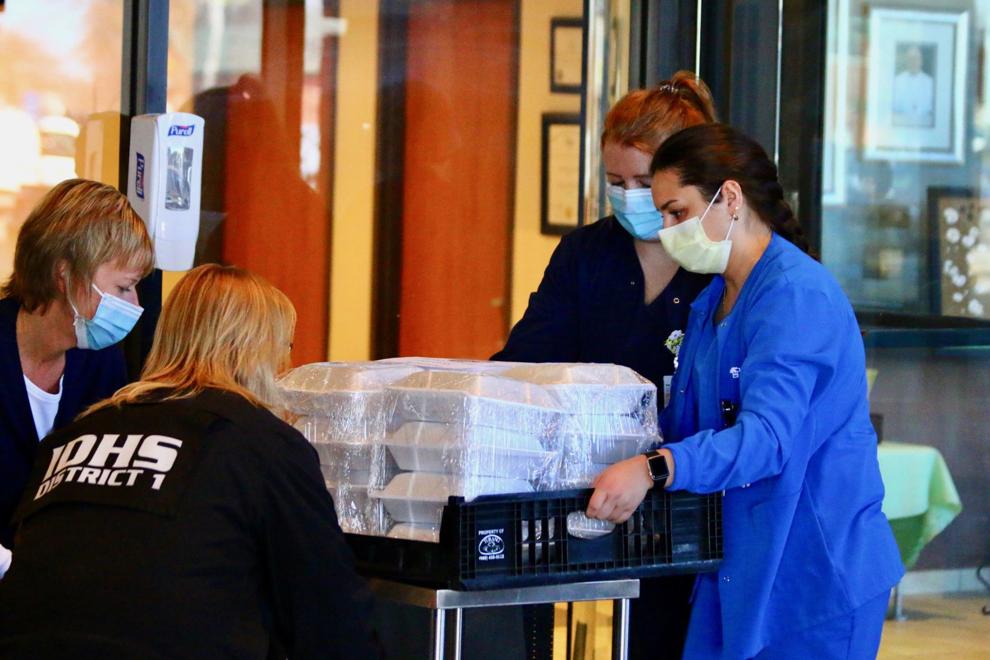 Getting their food on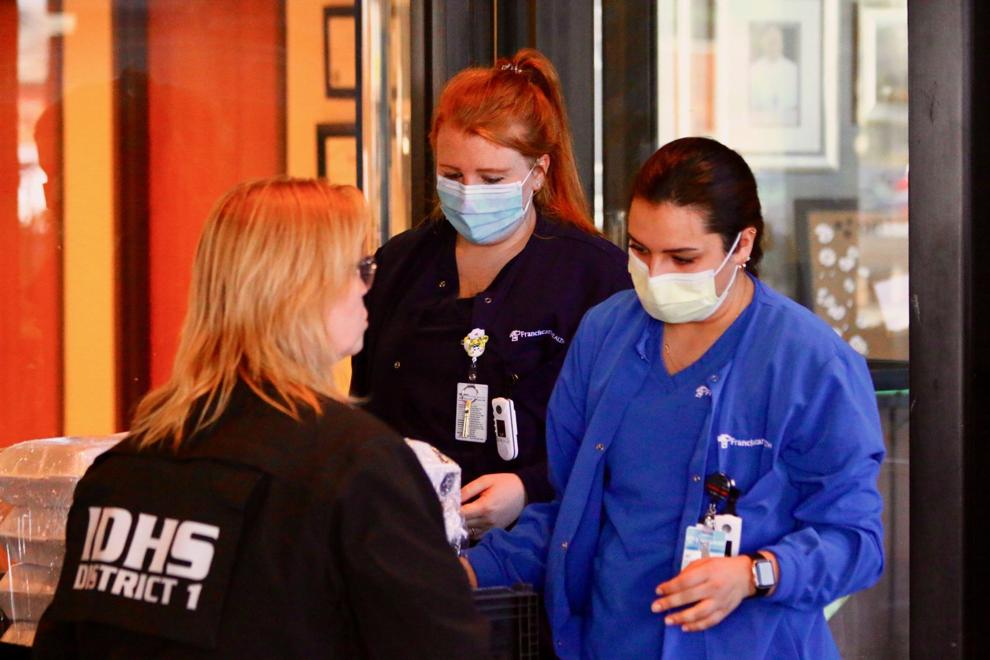 Special delivery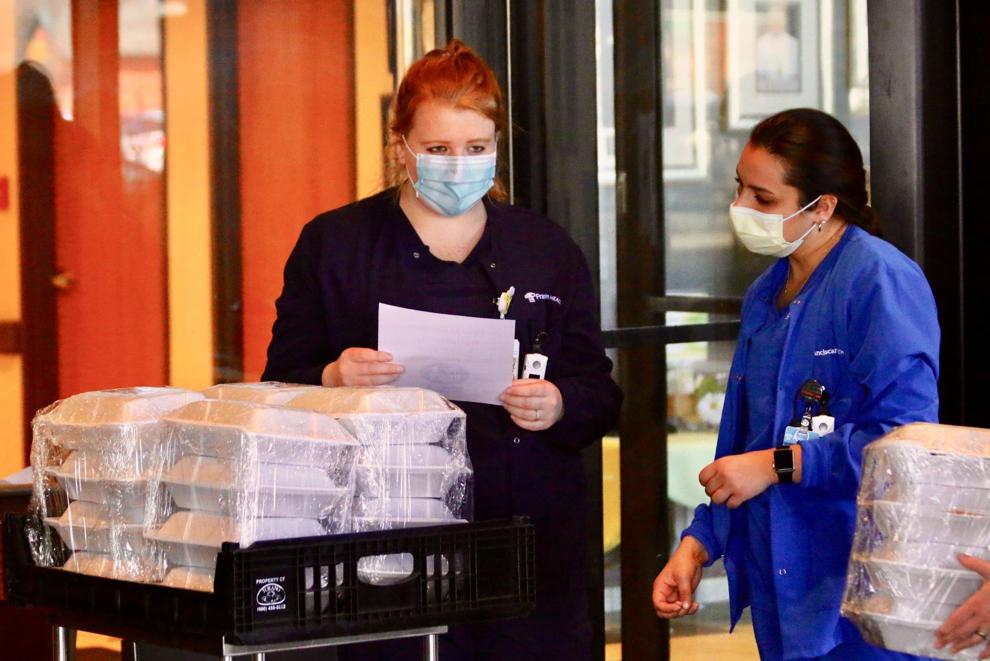 Supporting the front lines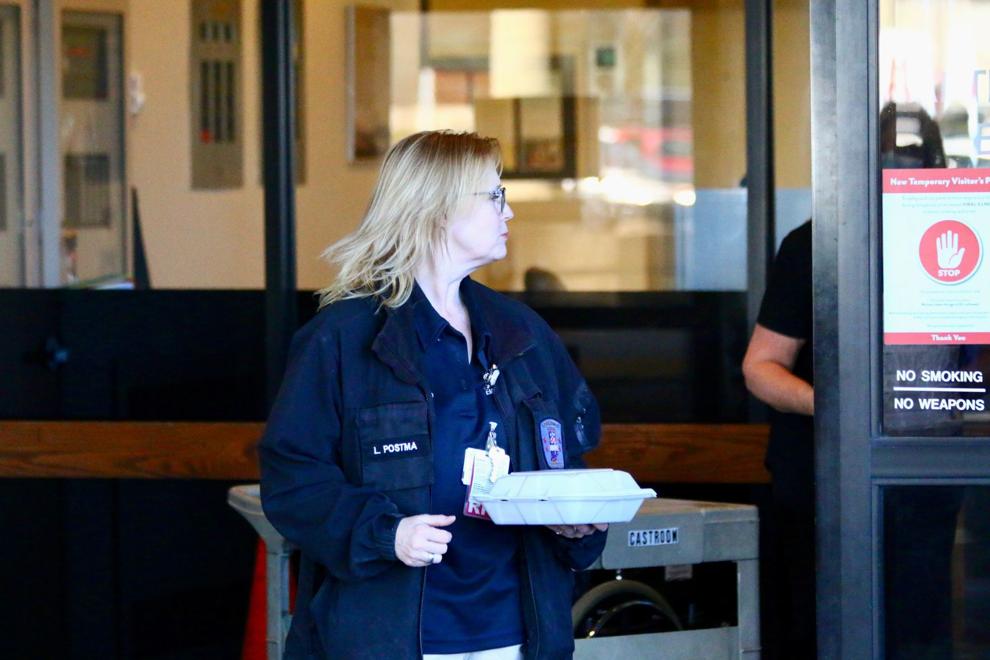 Gallery