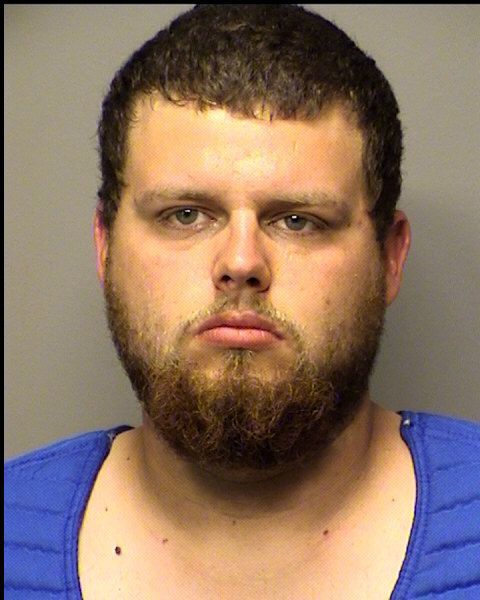 VALPARAISO — A 26-year-old South Haven man, who ignored police orders to drop a gun while walking toward officers a year ago, was sentenced Tuesday to two years of probation.
Porter Circuit Court Judge Mary DeBoer told Robert Overman she is glad he was not shot and killed during the armed confrontation with police.
Overman had pleaded guilty to a reduced felony count of intimidation and struck a deal with prosecutors for the probation time and right to petition the court to reduce the conviction to a misdemeanor if he successfully completes probation.
He served 41 days behind bars, which reduces the probation period.
Overman is required to take Antabuse, which creates a negative reaction for those who consume alcohol after ingesting the drug. He is also to continue with alcohol treatment.
The gun taken from him following the incident was destroyed, according to the judge.
The case stems back to July 4, 2019, when police were called out shortly before midnight to Overman's apartment on Heritage Road, according to the incident report.
Police were told Overman came out of his apartment waving and pointing a gun with a round in the chamber.
"Are you going to come talk to me or am I going to have to go crazy," he reportedly yelled to two women.
Police said they saw Overman and while he had his back to an officer, was ordered to show his hands. He turned to face the officer, who was pointing a gun at him, and it was discovered he had a small silver handgun in his right hand.
"I ordered Robert to stop, drop the gun, and put his hands in the air," police said. "Robert began to walk towards officers completely ignoring our commands."
Overman then walked back into his apartment, locked the sliding glass door and went into a bedroom.
Police obtained a search warrant and arrested Overman more than two hours later, according to the report. They said he appeared to be extremely intoxicated.
Porter County Deputy Prosecutor Mary Ryan told the court that substance abuse caused Overman to make bad decisions and thus Antabuse is an important part of the sentence.
"It will make him horribly sick," she said.
Defense attorney Andy Kyres told the court Tuesday his client had passed all his random drug tests since the arrest.
"He's on the right path," Kyres said.
Be the first to know
Get local news delivered to your inbox!