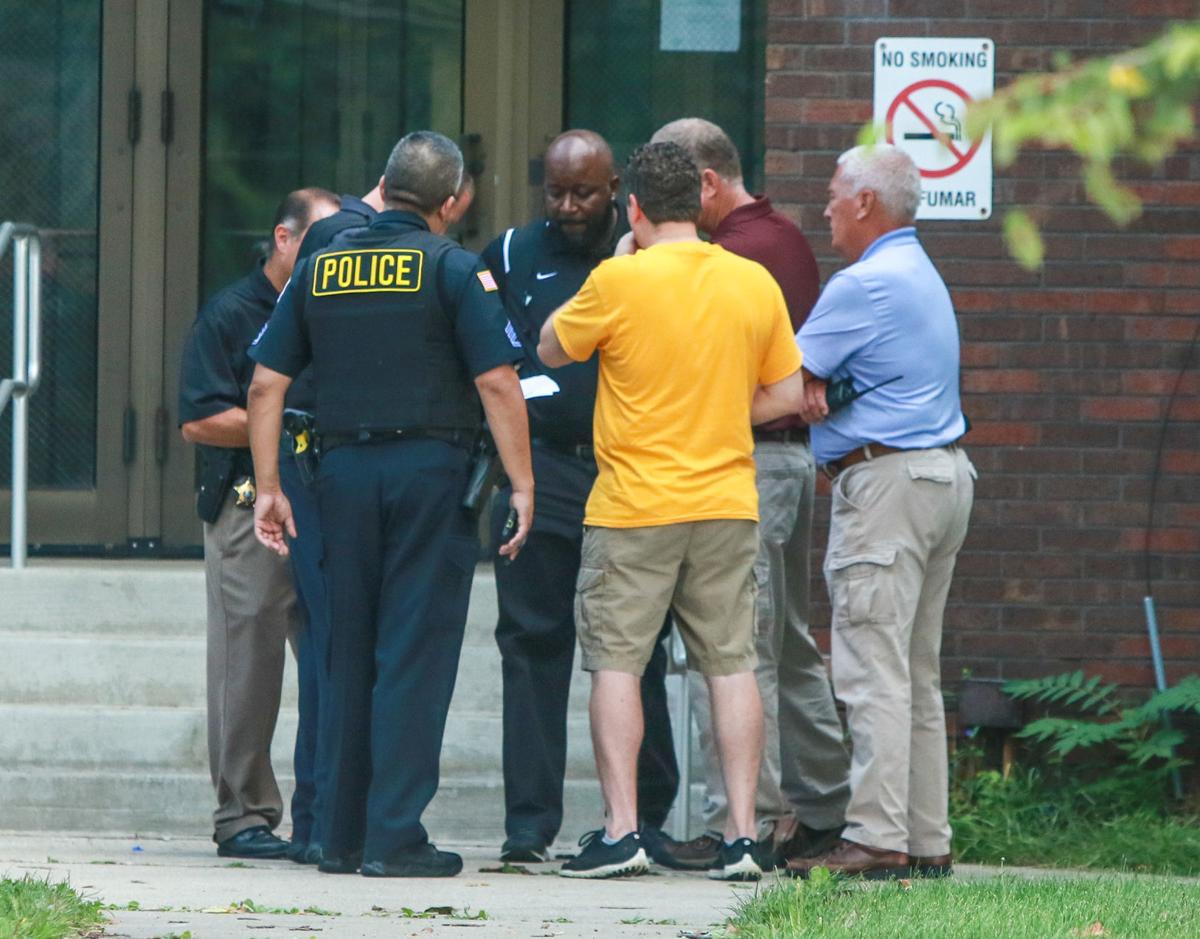 HAMMOND — A week after Hammond High School went on lockdown following reports of a teen threatening to "shoot up" the school, the city's mayor sent a letter to the Lake County prosecutor's office requesting the juvenile responsible should be tried in adult court.
On Monday, a 17-year-old female Hammond High School student was charged with intimidation, a level 6 felony, said Bradley Carter, spokesman for the Lake County prosecutor's office. Due to her age, she remains unnamed.
Hammond Mayor Thomas McDermott Jr. said he was told the teen was released after 24 hours at Lake County Juvenile Detention.
"How can you let someone go who makes a domestic terrorism threat in 24 hours?" McDermott said. 
On Wednesday, McDermott posted an open letter to Lake County Prosecutor Bernard Carter on social media. He requested the teen's case should be waived to adult court and appropriately charged and prosecuted, writing, "Dozens of panicked parents were outside the school waiting anxiously on whether their children would be going home with them or worse. Yet, during this entire time, the female student sat in her classroom watching the pandemonium around her with no remorse."
"How would you feel if you had a child at Hammond High School?" McDermott said. "How would you feel knowing that student is free? She could be holding a grudge, and it's not hard to get a weapon. I wouldn't feel comfortable."
Hammond Superintendent Scott Miller confirmed the student was sitting in her class that day and "could have told us what was going on."
On Friday, a letter was posted on Hammond High School's website that said the person responsible "will not be setting foot back in the school."
"We're going to be following the code and the code would be recommending expulsion," Miller said.
Students reported photos they received on Sept. 11 of a rifle along with threats to "SHOOT HAMMOND HIGH UP @12," prompting a lockdown. The next day, the teen allegedly admitted to police she was behind the threats, and she was taken to Lake County Juvenile Detention Center.
Bernard Carter said he argued that the teen should be continued to be detained, however, the judge decided to release the 17-year-old to the custody of her mother after 24 hours of holding.
He said a motion for the teen to be tried as an adult has been filed, and the teen will face the state charge in court.
"We take matters like this very seriously," Bernard Carter said. "This is not a joke or a prank. Anyone who conducted themselves in the way this individual allegedly did should be prosecuted accordingly. We will ask that she be tried as an adult. There's no place in juvenile court for people like her."
Hammond police Lt. Steve Kellogg said on that day, officers were tied up throughout the city for two hours monitoring Hammond High School and doing security checks at other city schools. McDermott said the emergency response that day cost the city thousands of dollars.
Kellogg added both he and the mayor were at the scene talking to students' parents during the lockdown.
"It eats up a lot of resources and takes a lot of police officers off the street and firefighters away from their duties," Kellogg said.
Kellogg said he also believes the teen should face serious consequences.
"We want to let kids know, it's not a joke," Kellogg said. "We take every single report seriously, and we will continue to do that as long as threats like these happen."
Times staff writer Carley Lanich contributed to this report.
Be the first to know
Get local news delivered to your inbox!