HAMMOND — A local radio host suggested Tuesday morning that state Rep. Mara Candelaria Reardon, D-Munster, exaggerated groping allegations against Indiana Attorney General Curtis Hill — and the trauma she experienced as a result. 
WJOB-AM personality Verlie Suggs also suggested that Reardon, who is in a crowded race for U.S. Rep. Pete Visclosky's soon-to-be-vacated seat, is unfit to represent Northwest Indiana in Congress. 
"When you talk about, 'You're so traumatized by it,' that's where I have a problem because now I'm thinking, now especially, 'You're running for Congress?' and you (are) traumatized by this event?" Suggs said during the conversation with radio host Jim Dedelow.
"How are you going to handle (Senate Majority Leader) Mitch McConnell or any of these other Republicans over there in Washington, D.C.? How you going to handle Washington, D.C., lobbyists? How are you going to handle that madness if you're traumatized by what you've accused Curtis Hill of?"
Reardon issued a statement Tuesday morning in response to Suggs' radio appearance:
"I've never been afraid to speak the truth, even to powerful people and the people who protect them," Reardon wrote. "Too many women are groped, too many women are assaulted, and too many women are then doubted or humiliated in an effort to silence them — myself included. But I won't be intimidated by anyone in my fight for the people of Northwest Indiana, not today and not when I'm in Congress.
"Today's smear on my credibility and character is politically motivated and shameful, and coming from a strong supporter of my opponent Frank Mrvan, I hope the trustee will do the right thing and fully condemn it."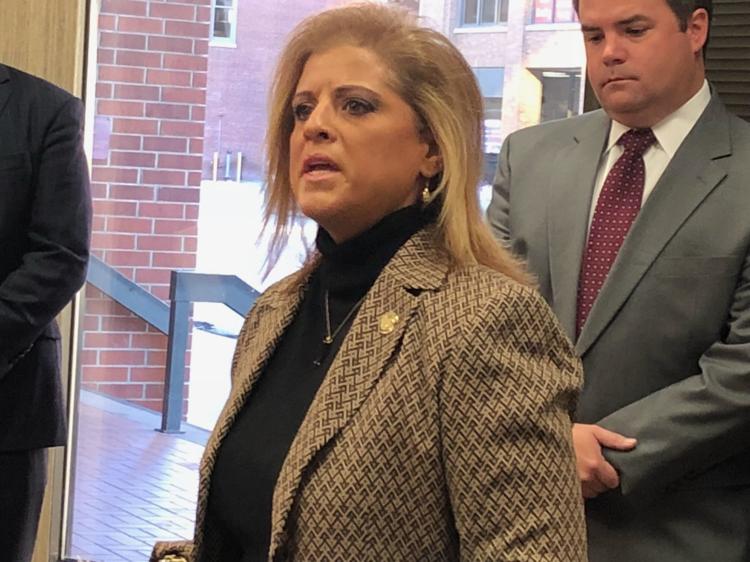 Mrvan, who also is running for Visclosky's seat, told The Times he has spent his "entire career" advocating to ensure the voices of victims of sexual violence are heard and believed. 
"I applaud the bravery of state Rep. Candelaria Reardon and all the other women who came forward to publicly address the actions of the Indiana Attorney General," he said in an email. "I hope that their courageous action continues to pave the way forward for all victims of sexual violence and exploitation to speak out." 
Mrvan added Suggs' opinions are "entirely her own." 
Suggs said she made a similar observation on the radio in October, before Reardon announced her candidacy. Suggs said this has nothing do with politics, noting she never mentioned her support for any one candidate over Reardon during Tuesday's airing. 
Dedelow opened up the radio show's conversation by asking Suggs if she thought Monday's jury conviction in the federal case against Harvey Weinstein was a victory for the #MeToo movement. The former Hollywood film producer was convicted of rape and sexual assault against two women. The verdict was considered by many to be a landmark development for the movement. 
"It is a plus for women who are coming forward about issues. Now, granted, every issue may not be factual, and that's why there was a trial," Suggs said. 
Suggs then brought up the allegations against Hill and how he faces the possibility of having his law license suspended by the Indiana Supreme Court, an action that could force him from office or prevent him from running this year for a second term.
Reardon and three other women have described during testimony unwanted and inappropriate touching of their backs or buttocks and sexual comments made by Hill during a party celebrating the end of the 2018 legislative session.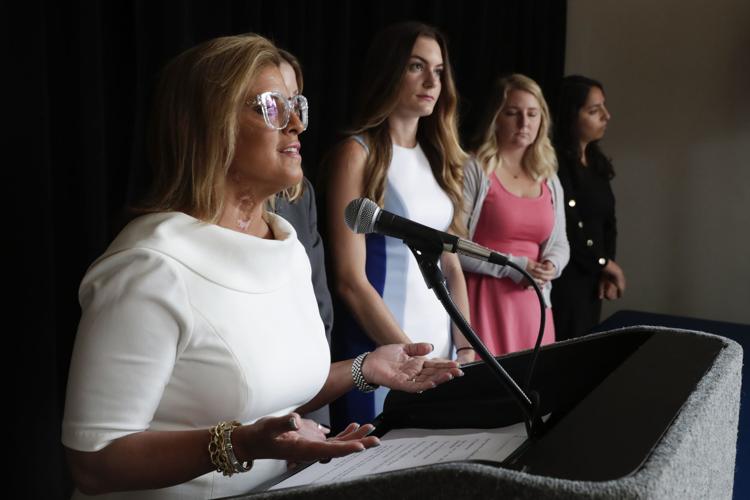 Earlier this month, former Justice Myra Selby, a hearing officer appointed by the Supreme Court to evaluate the allegations against Hill, concluded that Hill committed four counts of battery, a Class B misdemeanor crime.
"By his conduct touching Rep. Reardon's bare back, rubbing his hand down her back down to or just above her buttocks without her consent. He did not accidentally or inadvertently rub Rep. Reardon's back down to her mid to low back," said Selby, the first woman and first African American to serve on the state's high court.
In October 2018, Special Prosecutor Daniel Sigler declined to charge Hill with a crime despite an investigation by Indiana Inspector General Lori Torres that found Hill touched the backs or buttocks of four women, without their consent, after Hill had been drinking at the legislative party.
Sigler concluded "there is little public benefit to be served by filing a misdemeanor charge or charges which would likely result in a protracted, contentious and expensive legal proceeding."
Hill has repeatedly denied any wrongdoing and rebuffed calls from Republican Gov. Eric Holcomb and other GOP state officials for his resignation.
Suggs suggested similarities between public attack on Hill, the only black state office holder in Indiana, to that of Emmett Till, a 14-year-old African American boy who was lynched in 1955 in Mississippi for allegedly whistling at a white woman — a story the woman later recanted.
"I could see if you were raped, I could see if you were pushed up against a wall, if you were seriously groped, but you know, a crowded bar? And that's just me, just my opinion," Suggs said during the radio segment.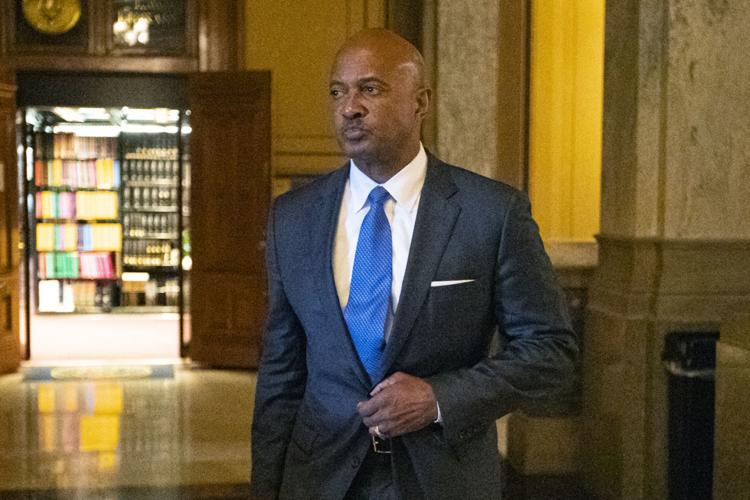 Dedelow responded, "I understand that, but you understand the context of this and that what you're basically saying right now is the reason women don't come forward," Dedelow said. "So there's a huge danger in saying that." 
Suggs said she personally heard both Reardon's and Hill's versions of events, adding that she "sort of" believed Reardon in the beginning.
"So like I said, in the beginning, I sort of believed Mara, but Curtis Hill said it didn't happen that way, that it was crowded bar and all this," Suggs said. "I was wavering between the two, but ... what made me tend not to believe it is … how traumatized the individual was by it." 
Suggs said Reardon's claim that the incident traumatized her "didn't ring well" with her. 
"So that's why I kind of had to go to one side versus the other," she said. 
Suggs told The Times she had a private conversation with Reardon in which she stated she wasn't trying to victim shame anyone, but that this belief was "just her opinion."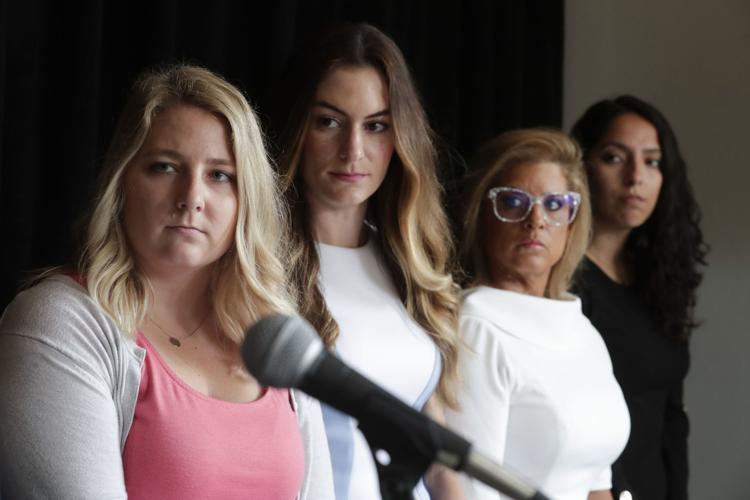 She said she told Reardon that this is a case of two people with different stories, Suggs said. 
Reardon declined to comment on their private conservation or beyond her written statement. 
Weinstein, Kavanaugh cases
Suggs suggested there are also critical differences between Weinstein's case and Hill's case — in that one involved rape in a hotel room and the latter was an alleged groping in a bar.
"I mean, there's a little bit of a difference between what Harvey Weinstein forced these women to do and the ages of some of the women who were involved, OK? And so my opinion is based on my opinion of where this took place, of why you're there and what you're wearing. ... Granted, I shouldn't be victim shaming, and I don't have the right … I do have the right to feel the way I do, but (Reardon) also has the right to feel the way she does toward me."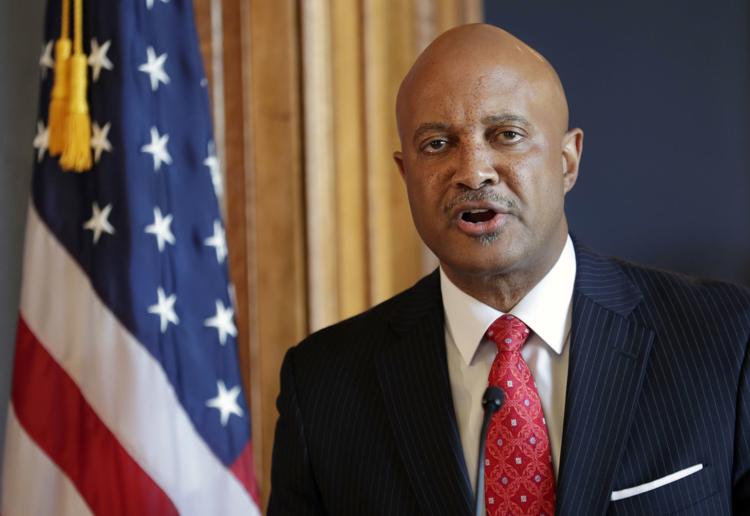 Suggs went on to talk about Supreme Court Justice Brett Kavanaugh. The President Donald Trump-appointee faced rape allegations during confirmation hearings, and numerous female senators didn't believe his accuser, she said. These same people would become Reardon's colleagues in Congress, she said. 
At one point during the talk show, Dedelow pushed back, saying: "Let's leave Weinstein off the page for a moment. ... You do realize one of the difficulties in women coming forward on assault cases, rape cases, inappropriate harassment cases isn't necessarily just that people in general don't believe them, it's that other women don't believe them," Dedelow said.
Suggs told The Times she stands by her statements made on air. 
"If I said it, I stand by it," she said. "I'm bringing a different perspective, OK? A perspective of years of African American men being accused of things they didn't do." 
Gallery: Recent arrests booked into Lake County Jail
Be the first to know
Get local news delivered to your inbox!