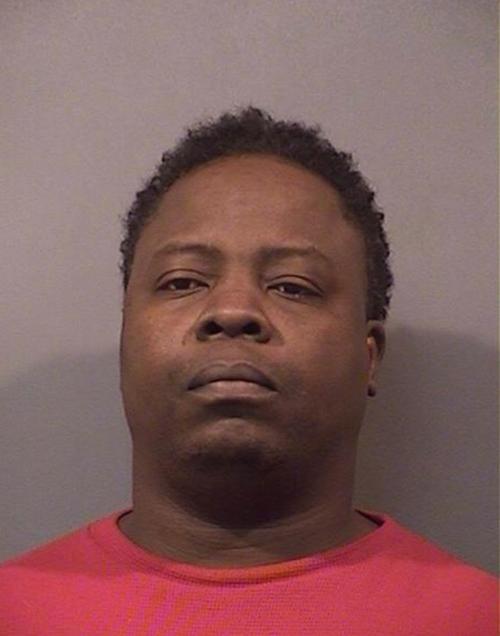 CROWN POINT — Methodist Hospitals said Friday it immediately removed a traveling nurse from all duties after a car-crash victim accused him in January of forcing her to have sex with him in exchange for pain medication.
Timothy J. Jackson, 51, of Gary, was wanted on two counts of rape, a Level 3 felony.
Jackson is accused of forcing a woman, who was admitted to Methodist Hospitals Northlake Campus in Gary for injuries she suffered in a car crash, to perform oral sex on him and then raping her Jan. 27 before providing her with pain medication, for which she had been begging.
Methodist Hospitals said the company takes any allegation of misconduct seriously.
"Patient care, rights, privacy and safety are always our highest priority," spokeswoman Linda Hadley said. "Immediately upon being informed of the allegation, we notified the appropriate authorities and are fully cooperating with the local police department's investigation.
"The health care worker in question, who was working within our hospital under contract from an external staffing agency, was immediately removed from all duties," Hadley said. "We will continue to uphold the highest standards of compassion, quality care, respect and safety for all those we serve."
According to Lake Criminal Court records, Jackson was employed as a traveling nurse with the staffing agency One Staff Medical.
One Staff Medical did not immediately return a message seeking comment Friday.
The woman was admitted to the Gary hospital Jan. 23 after suffering a broken right and left arm, a fractured rib and punctured lung as a result of a car crash, according to court documents.
About 4 a.m. Jan. 27, she was awake because of pain and had been yelling for pain medication for several hours, court records state.
Jackson finally entered her room, said he had been with another patient and asked her, "What are you going to do for it?" court records allege.
The woman asked Jackson what he meant, and he stood up, pulled down the window blinds, unzipped his pants and used his tongue to repeatedly push out his cheek, court records state.
Jackson allegedly said he was the only nurse on duty who could administer pain medication. The woman told police she was in such pain and felt "broken in pieces," so she submitted to the nurse's demands, court documents say.
She alleged Jackson said, "This is what you're going to do, or you're not getting no pain medicine."
The woman told police Jackson forced her to perform oral sex on him and raped her, then gave her pain medication.
During an interview with police Feb. 1, Jackson told investigators the woman had been demanding medication. He said he removed a catheter as she requested, but he denied any sexual interaction with her, court records state.
Jackson agreed to give a DNA sample, which linked him to DNA evidence collected as part of the woman's sexual assault kit, court records state.
Anyone with information about Jackson's whereabouts is asked to call Gary police Detective Olivia Vasquez at 219-881-1210.