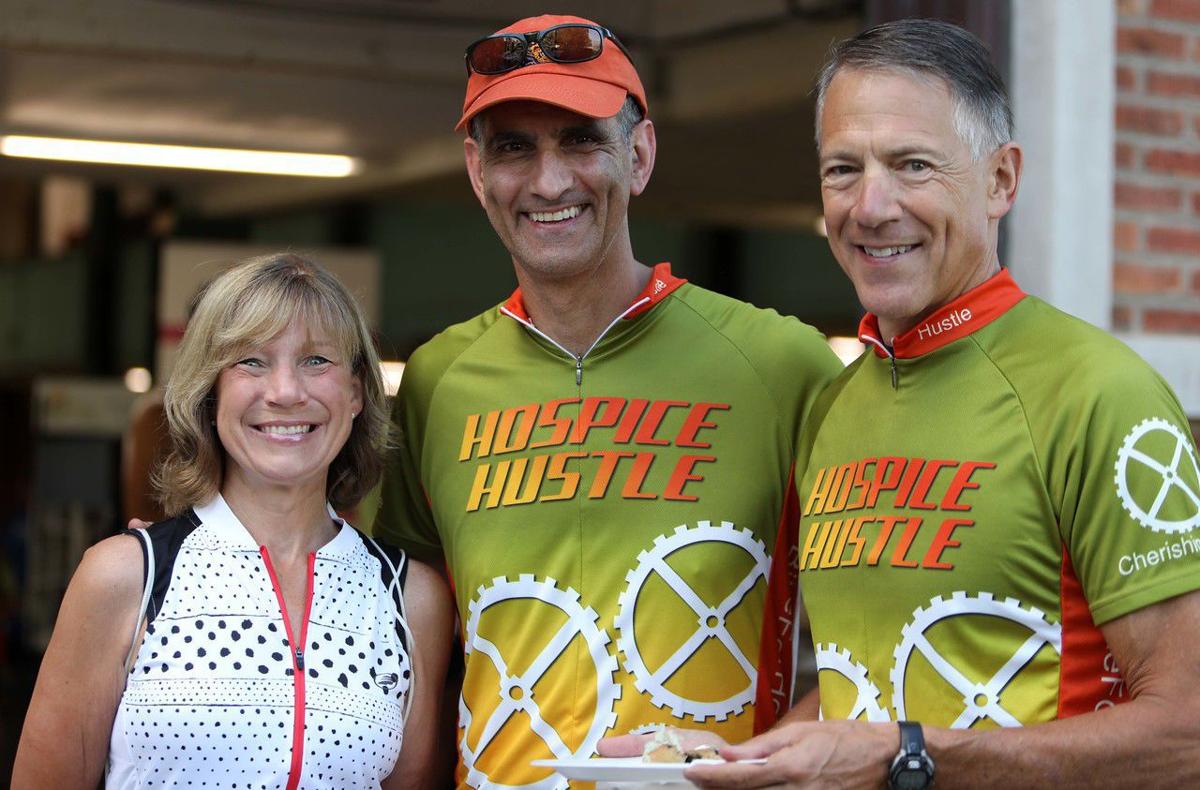 MUNSTER — Registration is open online for Hospice of the Calumet Area's annual Hospice Hustle cycling event.
Participants can choose to ride a 25, 50, 75 or 100 mile course through rural southern Lake County. The event also features a 15 mile trail ride, sponsored by Trek Bicycle Store.
Registration is $35 in advance and $40 day of event. All proceeds help provide care for hospice patients and their families.
The 15th Annual Hospice Hustle is Sept. 15. Registration begins at 7 a.m.; the ride starts at 8 beginning at the Lake County Fairgrounds. No late riders will be permitted and helmets are mandatory.
At registration, cyclists are provided with a pancake breakfast and coffee sponsored by Starbucks of Crown Point. Following the ride, cyclists can refuel with chili provided by Scarborough Faire Catering, relax with a massage from Shanti Wellness therapists, and enjoy live music by Sandbox. Cold beer will also be available for purchase from Crown Brewing.
The Hospice Hustle is a community effort. Two individuals who know this more than anyone are the event cochairmen Bill Hasse and Dr. Gus Galante. Hasse's company, Hasse Construction, and  Galante's practice are extensively involved in bettering the community, but both go the extra mile for Hospice of the Calumet Area, having had their lives touched by its care.
Since 2005, with the help of fellow cyclists and generous supporters,They have helped to raise more than $400,000 to ensure that Hospice of the Calumet Area's services remain available to Northwest Indiana and neighboring Illinois communities.
This year, they are asking other community members and businesses to do the same for Hospice of the Calumet Area through sponsorships. Major sponsors to date are Community Healthcare Systems, Strack & Van Til, TREK Bicycle Store, The Times Media Co., Largus Graphix Solutions, Dr. Gustavo E. Galante,  Hasse Construction, Peoples Bank, BMWC Constructors, Deen-Gross Eye Centers, Horizon Bank, Quality Mechanical, Castle Automotive, Mike Anderson Chevy, Produce Depot and Visiting Angels Homecare.
A variety of tiers are available, so no matter the scale, any community business, organization or individual can make a difference.
For further information, including sponsorship details, contact Jenifer Okamura at 219.922.2732 or email at jvargo@hospicecalumet.org.