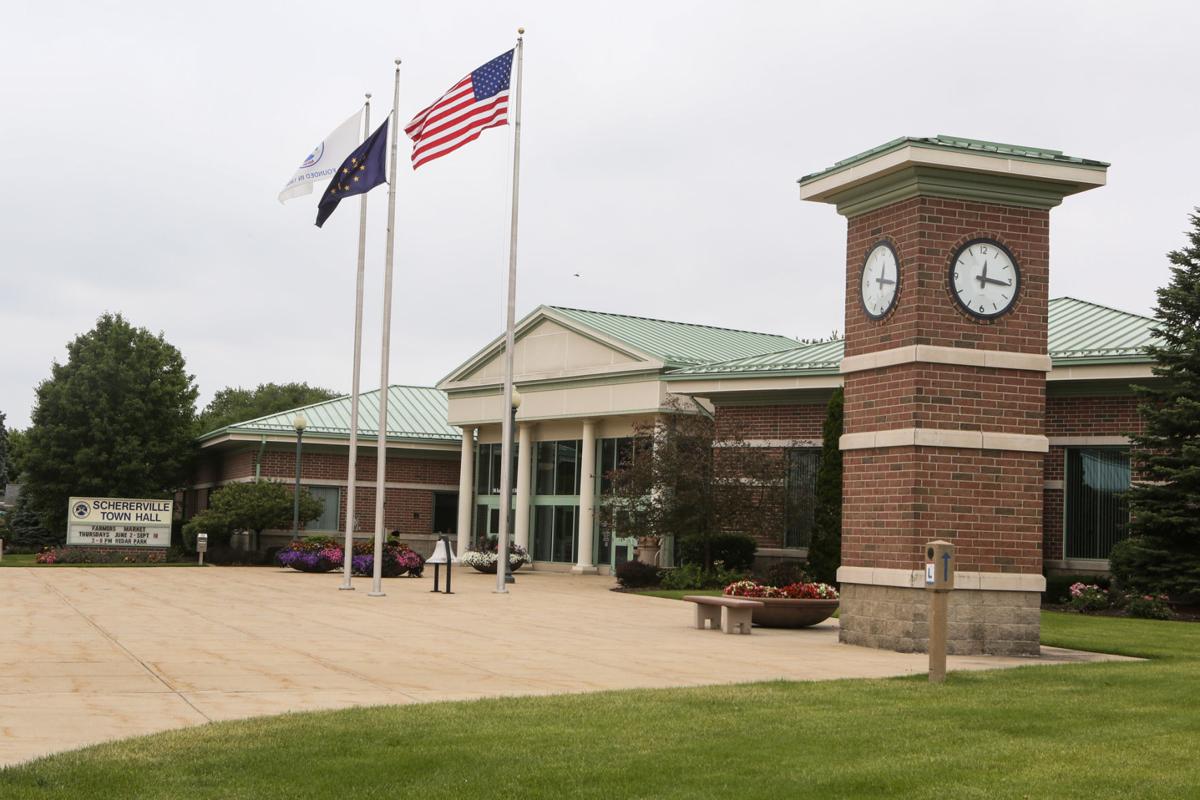 During a special meeting, the Town Council passed Ordinance No. 1961, 5-0, eliminating tobacco shops and hookah lounges and electronic cigarette/vapor product shops as a permitted use in the C-2 commercial district under the town's zoning ordinance. 
Cigar lounges are considered a permitted use, according to the ordinance. 
According to a previous Times report, anyone seeking to open a tobacco shop, hookah lounge or e-cigarette/vapor product shop now needs to appear before the Schererville Board of Zoning Appeals (BZA) for a variance of use.   
Before the council put the matter to a vote, Charlotte Woodworth, who owns a smoke shop in town, said she understands what the ordinance aims to do, but expressed concern. 
"The only thing that I had a problem with in the last meeting is the fact that as a business owner of 21 years if I were to retire, and I had a buyer for my business, that that buyer has to be vetted in the same manner as a new location would vetted," Woodworth said. 
"I don't see the purpose in that as far as vetting — it's almost like you're vetting an individual rather than a new location for a business."
Town Council Vice President Rob Guetzloff, D-Ward 3, asked if the ordinance contained a clause that wouldn't grandfather in a business if it had been sold to a new owner who plans to continue selling the same products. 
Town Attorney David Austgen said if a new owner took over an existing business, "provided the use is identical," it would be considered a continuation of use, and the ordinance wouldn't affect the new owner. 
"If there is any change, any deviation, any adjustment, and there's a zoning process to follow. In your code, that will be a use variance proceeding," Austgen added.
Austgen told The Times after the meeting the Plan Commission and BZA can impose "reasonable conditions" on applications. 
"That possibility could exist in terms of what's being done, or what the business is, or whether there have been changes. So there is a bit of assessment," Austgen said. "Mostly people just want to make sure that quality of life in the neighborhood and the values in Schererville and this community are preserved." 
Austgen noted the town wants businesses to succeed in town, "but we also want to make certain that all our citizens are protected and values are protected." 
Councilman Kevin Connelly, R-Ward 2, told The Times he began working on the ordinance after receiving an email from a resident earlier in 2020. 
"It was just a matter of choosing what's best for our community," Connelly said, noting the ordinance wasn't created to prevent businesses from coming to Schererville. 
"We put in place a level of approval so we know where they want to go and what they want to sell, and if we need to, put conditions on what they sell," he said.   
Editor's note: This story has been updated to reflect cigar lounges are a permitted use under the town of Schererville's zoning ordinance. 
WATCH NOW: South Lake County Reporter Mary Freda's memorable stories from 2020
This year has been a whirlwind. I, like many others, never expected to live through a global pandemic. 2020 has changed my outlook on life and allowed me to cherish my friends, family and life more. Here are a few of the stories I am grateful people allowed me to tell this year.