1881 — Early Region land investor Jacob Forsythe sells 8,000 acres, including the Indiana Harbor and East Chicago areas, to Charles Beatty Alexander, who forms the East Chicago Improvement Co. and sells bonds to a group of British investors.
1883 — East Chicago Improvement Co. defaults; Forsythe forecloses.
1887 — "All East Chicago land claims are combined in the Calumet Canal and Improvement Co. and the Standard Steel and Iron Co., both headed by Civil War hero Gen. Joseph Thatcher Torrence."
1888 — Graver Tank Works, the city's first industry, is established. 
1892 — Graselli Chemical Company is established. The site at the northeast corner of the Grand Calumet River and Ship Canal is later purchased by E. I. du Pont de Nemours and Co.
1893 — East Chicago becomes a city. The Panic of 1893 sets off the worst economic depression in U.S. history.
1901 — Construction begins on a harbor, ship canal, the Inland Steel mill and "Twin City," now know as the Indiana Harbor section of East Chicago. The population in the Harbor almost quintupled in the next 10 years.
1903 — The East Chicago Co. takes direct control of residential and city planning.
1906 — Charles Hotchkiss opens the Indiana Harbor Belt Railroad. Carl A. Westberg, of the East Chicago Co., begins extending the canal's south leg two miles from the fork. The canal was completed in 1910. The developments help to bring in many new industries.
Circa 1906 — Delamar Copper Refinery Co. begins construction on majority of buildings that would later come to be known as USS Lead at 5300 Kennedy Ave. The facility operated as a copper smelter until 1920, when it was converted into a lead smelter.
1910 — Baldwin Locomotive announces plans to build a plant in East Chicago, setting off a scramble for land. Baldwin buys 375 acres in Calumet-Kennedy Land Co. subdivision, now known as East Calumet. Baldwin later decided not to build.
1910 — Manufacture of lead arsenate insecticide begins at the future DuPont East Chicago facility. Production continued until 1949.
1911 — East Chicago Co. sells to International Smelting and Refining Co. the 64 acres where the West Calumet Housing Complex and Carrie Gosch Elementary School would later be built. International was a subsidiary of the Anaconda Copper Co. The property was divided into two parts in the 1940s, with lead processing continuing on the southern part.
April 16, 1912 — Ground is broken for the International Lead Refining plant. The plant opened six months later. It produced common lead, corroding lead, antimonial lead, and Dore bullion, records show.
Dec. 13, 1912 — An ad in the Hammond Times says Anaconda has three subsidiaries in East Chicago, including the International Lead Refining, Anaconda Zinc Oxide and Anaconda White Lead plants.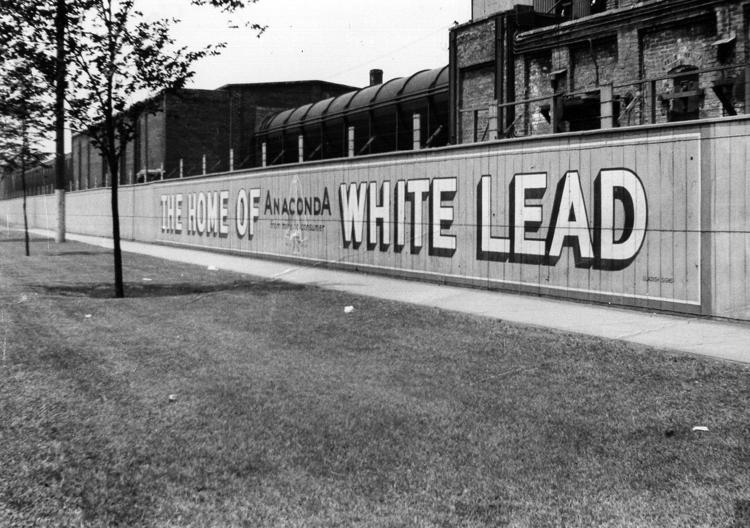 April 17, 1912 — An ad in the Hammond Times says work on the Indiana Harbor and Ship Canal is continuing. The outer harbor and canal were constructed by the East Chicago Co. and other property owners.
1914 — Anaconda Copper Co. acquires International Smelting and Refining Co. and continues to operate it as a wholly owned subsidiary. The International Lead Refining company was dissolved in 1934, according to Federal Trade Commission records.
1914 — African-Americans begin arriving in the Harbor to work at Inland. Mexicans arrived after World War I, creating the densest population of Mexicans in the United States.
1919 — A steel strike leads to racial tensions between white European immigrants and blacks and Mexicans who replaced them in the mill.
1920 — The Delamar Copper Refinery Co. property was purchased by U.S. Smelting Refinery and Mining and later by USS Lead.
1920s — The city sees a housing boom, which required hauling in and resurfacing the entire area with black dirt and fertilizing trees so they would take root under the sand. Simple industrial housing in the Calumet section included 17 buildings owned by the Harbison-Walker Refractories and International Lead Refining's bunk house for emergencies. Racial tensions continue, and the KKK in 1923 holds several meetings in East Chicago. Blacks live mostly near their jobs, including Grasselli (Calumet), American Steel Foundries and the metal refining plants (New Addition and Calumet), and Inland Steel (Block-Pennsy).
1929 — The stock market crash ushers in the Great Depression, leading to a reduction in demand for workers in city industries. American Legion Post 266 leads an effort to pay the way back to Mexico for Mexicans who choose to go. Churches take special collections, and the township eventually pays for their train fare. By the end of 1932, about 1,800 Mexicans had been repatriated to Mexico from East Chicago.
1939 — By this year, most of the homes in the West Calumet are completed. About 50 percent of the residences in East Calumet are standing.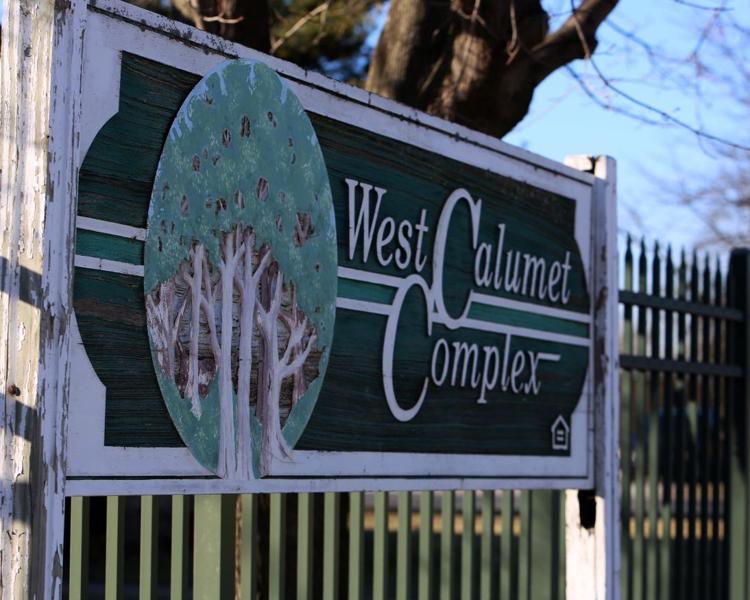 January 1946 — Steelworkers strike. Blacks begin fighting for civil rights, "demanding to be seated anywhere in the local theaters, not just on the right-hand side, and seeking integrated participation in all school events."
Nov. 14, 1946 — International Smelting and Refining Co. conveys to the Eagle Picher Co. the southern part of the future West Calumet Housing Complex property.
1947 — The Anselm Forum is established to improve relations among cultures, races, nationalities and religions.
Nov. 29, 1947 — Chicago Daily Tribune reports "Eagle Picher moves white lead unit to East Chicago." It said, "The sales and administrative personnel has moved into a modern building on the 37-acre property acquired a year ago. White lead for use in oil, paste, and ready to use paint will be produced at the plant. It also has facilities for manufacture of lead and zinc products for the paint, rubber, storage battery, ceramic, and chemical industries."
1949 — The Housing Act of 1949 is passed, laying out a goal to build 810,000 public housing units within six years. It would take about 20 years to accomplish that goal. 
1949 — DuPont East Chicago facility east of USS Lead and south of East 149th Place stops manufacturing lead arsenate , EPA records show.
March 28, 1949 — International Smelting and Refining Co. conveys to Mid-West Tar Products Corp. a parcel of land where the northern part of the West Calumet Housing Complex and Carrie Gosch Elementary School would later be built.
June 27, 1953 — The Eagle-Picher Co. conveys to Robinson Brothers & Co. Inc. the southern part of the future West Calumet Housing Complex property.
August 1954 — The Housing Act of 1954 expands slum-clearance and redevelopment programs into the Urban Renewal program by including federal assistance for rehabilitation and conservation of blighted and deteriorating areas.
November 1954 — The Purdue-Calumet Development Foundation is incorporated and opens its officers the following year. Foundation documents say, "It became evident that some mechanism was needed through which competitive individual industries could cooperate in the use of their resources in solving the community redevelopment problems. Similarly, it was recognized that the same mechanism should permit the contiguous, autonomous cities also to cooperate in order to provide access to land areas needed for the broad solution of the housing, population, and racial problems." 
1955 — The northern and southern parts of the future West Calumet site are convey separately to Continental Foundry & Machine Co. The same year, Continental conveyed the properties to the Blaw Knox Co.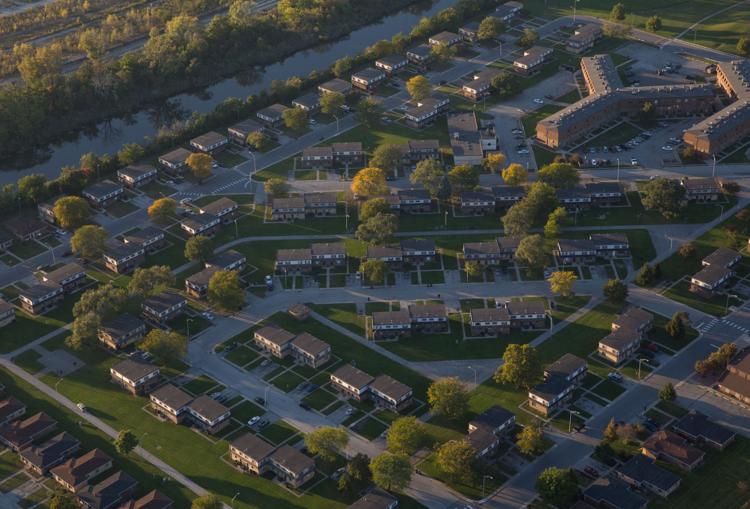 Jan. 6, 1956 —The former James A. Garfield School is destroyed by fire. The Garfield school was at the southeast corner of 148th Street and Melville Avenue. It was replaced in 1959 with Carrie Gosch Elementary School, which was built three blocks to the west.
Nov. 30, 1956 — Blaw-Knox sells the site for Carrie Gosch Elementary School to the School City of East Chicago for $75,000.
1959 — Most of the homes in East Calumet are standing.
1959 — The Purdue-Calumet Development Foundation targets three "special problem areas," or residential areas that "exhibit concentrations of blight, deterioration and excessive land coverage." They are the Indiana Harbor area, which is under active study as Urban Renewal Project No. 1, along with West Calumet and Michigan Avenue New Addition. Among the redevelopment commissioners listed in the Purdue foundation's 1959 annual report was Jack Slaboski, the businessman Benjamin Lesniak Jr. accused of paying him and Jay Given kickbacks for a demolition contract for the shuttered Eagle Picher lead factory buildings.
Nov. 8, 1959 — The original Carrie Gosch School was dedicated. The School City of East Chicago later constructed a new school building next to the site of the old building.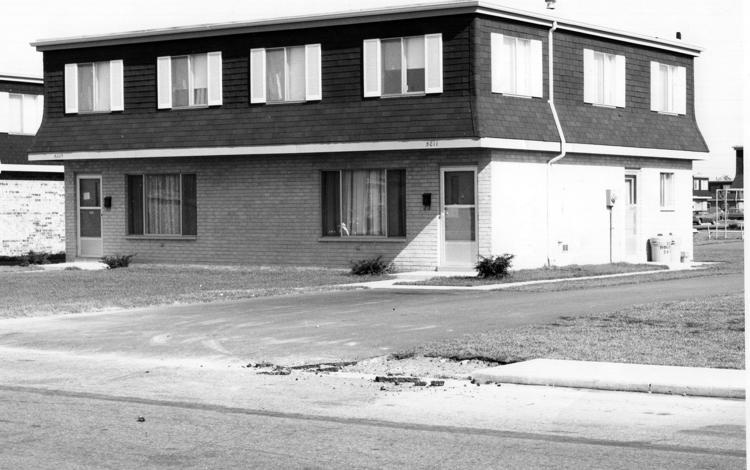 Nov. 20, 1959 — An urban renewal plan for West Calumet is submitted to the the Urban Renewal Administration of HHFA for review. The agency in 1958 had reserved a capital fund grant of $4.395 million, pending submission and approval of a final project report.
1960 — Ground is broken for an overpass over U.S. 20 to start the Cline Avenue expressway.
Feb. 8, 1960 — A comprehensive revision of East Chicago's zoning code was adopted by the City Council. The mayor approved the code the following day. Zoning maps show the land where the West Calumet Housing Complex was later built was owned by Robinson & Co. and zoned for heavy industrial use. No change in that zoning designation appeared to be contemplated.
February 1960 — The federal government tells East Chicago its plan to redevelop West Calumet is not feasible. Further study is put off until 1961.
August 1960 — Execution of the Indiana Harbor Renewal Project begins.
1961 — Following a review of the renewal plan for West Calumet, the federal government requests a more detailed study of structures proposed for rehabilitation. A framework for a new plan is approved in the fall.
1962 — The Purdue foundation's annual report for 1962 reveals the West Calumet project "was originally timed so that the expenditures for the building and equipping of Carrie Gosch School could be credited toward the city's ⅓ share of the cost." The $4.395 million set aside in 1958 is still in effect pending program development. The federal government approves changes to the West Calumet plan, and the city rechecks 128 properties slated for rehabilitation. Further work is put on hold pending progress on the Harbor redevelopment program.
Jan. 1, 1964 — John B. Nicosia takes over as mayor. Jay Given takes over as East Chicago city attorney.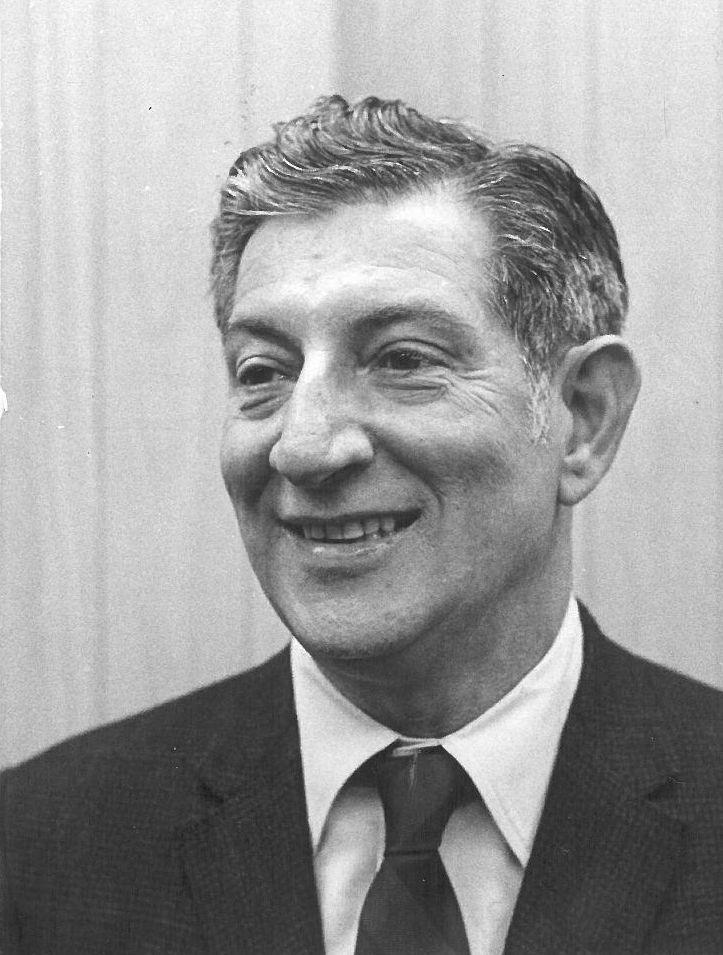 March 1965 — The East Chicago Housing Authority is created, and Benjamin Lesniak Jr. is appointed its executive director. 
April 1, 1965 — City Controller Robert Pastrick tells the Chicago Tribune that East Chicago opes to speed up progress on the Indiana Harbor renewal project and construction of public housing. About 1,450 families in need of relocation because of urban renewal in the Harbor, a Purdue Foundation official says.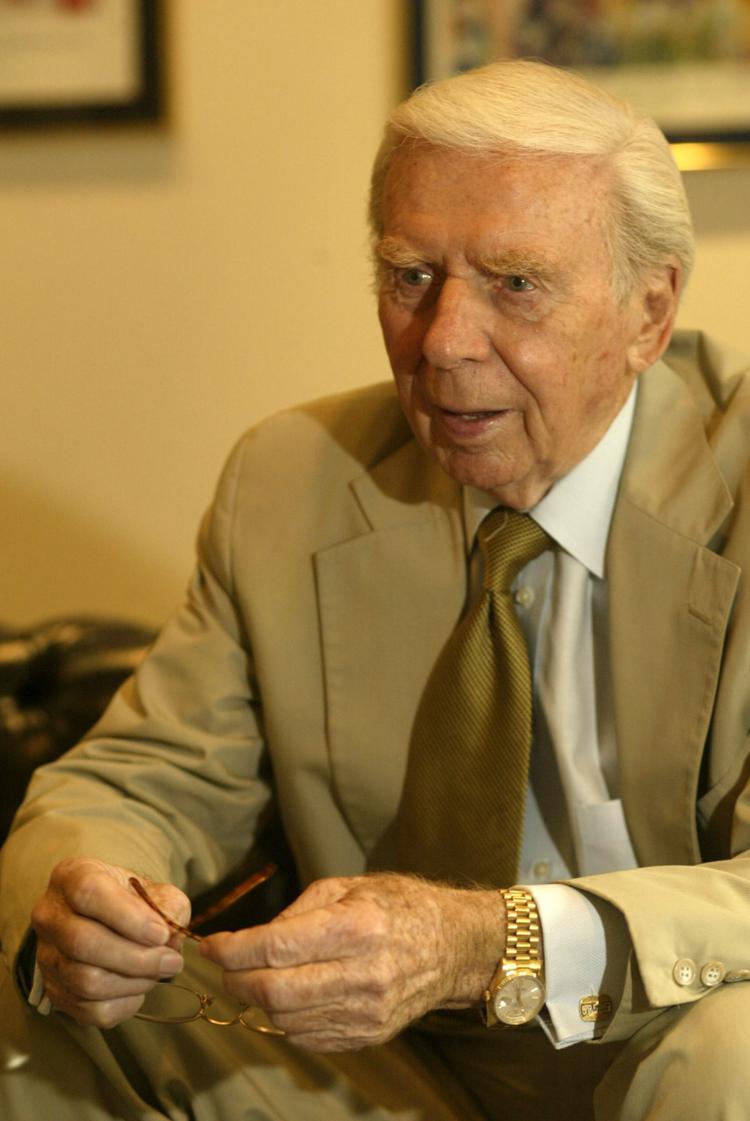 April 25, 1965 — Mayor John Nicosia tells the Chicago Tribune the next city plan for an urban renewal project in the West Calumet area will be more organized. "I don't want another battlefield like we had this time," he said. "The people were so darn confused they didn't know what was going to happen to their homes." The federal Urban Renewal Administration withdraws $3.6 million for the West Calumet project because planning was too slow, though the city can reapply for the funds.
Keep reading for FREE!
Enjoy more articles by signing up or logging in. No credit card required.
1966 — HUD approves $3.9 million in federal loans to the East Chicago Housing Authority for 212 units and $593,754 to build three neighborhood centers. The city contributed $296,830.
Mid-1966 — Part of the 255-unit Cal-View project is ready for occupancy. The remainder of the 15-building, $3.75 million project was completed in 1967. 
July 28, 1966 — Hammond Times reports ethnic factions, including Latin American Democratic leaders and the "Negro" community, contend the federal government has said Benjamin Lesniak Jr. cannot serve both as a state representative and director of the East Chicago Housing Authority. Lesniak says he has legal opinions says he can hold both posts but will give up his salary as housing director.
Sept. 18, 1966 — Hammond Times reports U.S. Civil Service Commissioners have been asked to investigate federal law violations in the posts held by Ben Lesniak. The request was filed by Donald E. Nelson and Jerome Riskin, both Republican candidates for state representative. 
Oct. 4, 1966 — Hammond Times reports the Rev. R. Donald Weaver resigned from the East Chicago Housing Authority commission after his motion to order Benjamin Lesniak Jr. to resign as executive director of ECHA was not seconded. Weaver said "political influence" in the authority's operation forced him to resign. 
Oct. 6, 1966 — The Chicago Tribune reports Benjamin Lesniak Jr. said East Chicago was antagonistic toward public housing in the 1940s but has adopted it because of relocation problems caused by the urban renewal project in the Harbor. The city has a shortage of undeveloped land, he said. "We can either tear down existing deteriorating structurs and replace them with public housing units or we can construct them in vacant areas which are surrounded by industries, and undesirable residential areas," he said. The majority of the residents in public housing will be African-American or of Latin American descent, he said. 
Dec. 29, 1966 — Hammond Times reports Otis R. Bowen, speaker of the Indiana State House of Representatives, asked Ben Lesniak to give up one of his posts.
1967 — Ground is broken for the first four of 153 medium-priced homes near the new Inland research center. Also, HUD approved another 570 public housing units in the Harbor at an estimated cost of $7 million.
Jan. 5, 1967 — Ben Lesniak Jr. is seated in the House after Attorney General John Dillon offers a preliminary opinion that it's not illegal for Lesniak to serve as both director of a city housing authority and as a state representative.
1968 — The Housing and Urban Development Act of 1968 is passed, establishing HUD as a cabinet-level department. President Lyndon Johnson sets ambitious housing goals, and nationwide public housing starts begin to rise.
1968 — Changes to East Chicago's urban renewal plan are reviewed and returned, and HUD informs the city approval depends on the city building more relocation housing for low-income families.
January 1968 — Ground is broken for a 108-unit 10-story building for the elderly at 136th and Pulaski streets. The building is the James Hunter Senior Building.
April 1968 — Construction begins on a moderate-rental project, 120 units sponsored by St. Luke's A.M.E. Church. It is scheduled for completion in mid-1969.
Fall 1968 — Former East Chicago Housing Authority Executive Director Benjamin Lesniak Jr. first meets West Calumet Housing Complex builder Lawrence Bursten in former East Chicago Mayor Nicosia's office. Lesniak later testified he he showed Bursten and another partner in the East Chicago Development Corp. around the city and discussed their ability to pay kickbacks to city officials.
Dec. 31, 1968 — The Purdue-Calumet Development Foundation reports 1,528 families have been displaced since the inception of the city's urban renewal program, and 1,175 have been relocated. More than 64 percent of the relocated families stayed in East Chicago.
March 23, 1969 — Hammond Times reports East Chicago officials plan to end the city's contract with the Purdue-Calumet Development Foundation as of April 1. City Attorney Jay Given said part of the problem in the Harbor was "the bad stuff was cleared away but marginal buildings were left." He said a new plan must attract private investors as well as federal money.
March 26, 1969 — Hammond Times reports Purdue-Calumet Development Foundation Thomas Bunsa says he won't fold his tent despite takeover April 1 by a new renewal plan and developer. Bunsa warned the foundation had been trying to get a new plan approved for years, but "the whole problem lies in not having enough housing for relocating the people."
July 25, 1969 — Lesniak begins conspiracy with John Telander to take bribes for the contract to build the Nicosia Senior Building on the site of the Famous Manufacturing plant on Railroad Avenue.
December 1969 — Lesniak first discusses specific payoffs amounts totaling $100,000 for the contract to build the West Calumet Housing Complex. 
March 30, 1970 — HUD and the East Chicago Housing Authority enter into an annual contributions contract, reserving money to build a $13 million 608-unit complex on 38 acres off 151st Street, the site of the current-day West Calumet Housing Complex site. This plan was scrapped months later, after HUD decided against approving initial plans. A new $13.3 million plan for 346 units was approved in June.
April 7, 1970 — Blaw-Knox Co. conveys to the East Chicago Housing Authority two contiguous parcels of land generally bordered by the ship canal to the west, 151st Street to the south, McCook Street to the east and the Carrie Gosch School site to the north. The parcel on the north end of the site is further divided in January 1974, when the housing authority transfers a tract to the city for use by the Parks and Recreation Department.
Spring to fall 1970 — The vacant former Anaconda lead factory buildings are salvaged and demolished. 
May 26, 1970 — Lesniak receives $20,000 in cash from East Chicago Development Corp. as part of the agreed-upon bribe, he later testified. He gave an associate $12,000 to be deposited into an account for a travel agency. The $12,000 represented $4,000 each for his, City Controller Robert Patrick's and City Attorney Jay Given's share of the seed money for the agency. The associate contributed his own $4,000. Both Pastrick and Given later testified they didn't talk to Lesniak about kickbacks or take any money out of the travel agency.
June 26, 1970 — Lawrence Bursten, Joseph Futowsky and others signed a construction agreement between the East Chicago Housing Authority and the East Chicago Development Corp. for Housing Project 29-6, the indictment against Bursten and Seidel says. The project would become known as the West Calumet Housing Project.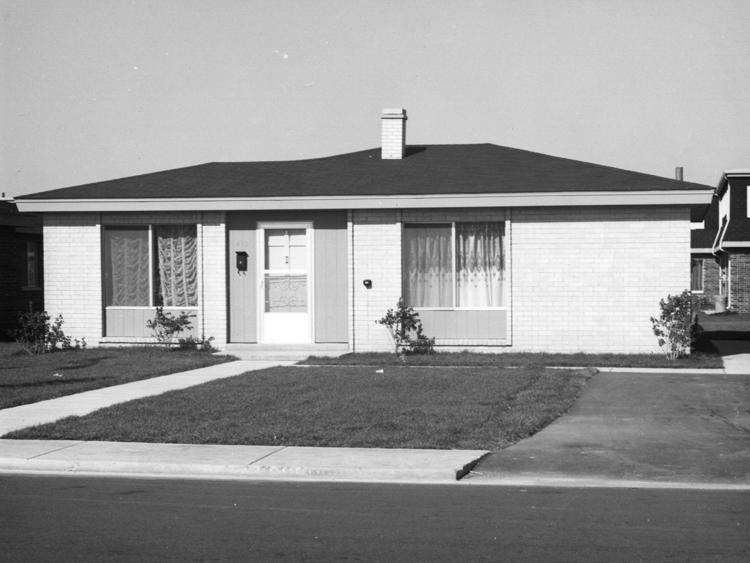 June 30, 1970 — East Chicago Development Co., East Chicago Housing Authority and HUD reach an agreement for construction of the West Calumet Housing Complex.
July 1, 1970 — Lesniak executes a purchase agreement with Telander Brothers Construction Inc.
July 8, 1971 — HUD sends a letter to Mrs. Rae Goldsmith, chairman of the East Chicago Housing Authority, which says: "There apparently have been numerous violations of various provisions of the annual contributions contract by your authority in connection with your administration of the construction of project IND-129-6, East Chicago. This, therefore, is to notify you that the limited waiver relative to your local approval of change orders is hereby rescinded until further notice … ."
April 16, 1971 — East Chicago Development Corp. partners deliver a $20,000 check payable to an East Chicago businessman, who passes the money on to Lesniak. The businessman was an unindicted co-conspirator in the case against Bursten and Seidel.
Sept. 22, 1971 — Bursten and Seidel sign a $6,000 check that also is passed along to Lesniak through another unindicted co-conspirator.
Oct. 20, 1971 — John Telander writes a $4,513 check to an unindicted co-conspirator, who passed the money on to Lesniak.
January 1972 -- Robert Pastrick becomes mayor.
1972 and 1973 — USS Lead is converted to a secondary smelter; instead of refining lead ore, the facility begins recovering lead from scrap metal and automotive batteries.
July 1972 — Conspiracy involving Lesniak, Telander ends.
December 1972 — Conspiracy by Benjamin Lesniak and West Calumet builders Lawrence Brunsten and Solomon Seidel ends.
January 1973 — Benjamin Lesniak Jr. steps down as director of the East Chicago Housing Authority. 
1973 — President Richard Nixon terminates the urban renewal program.
1973 — US Lead starts an expansion program.
1974 — The Housing and Community Development Act of 1974 is passed. The legislation permitted demolition, but focused on rehabilitation, not clearance. Section 8 programs began. Urban renewal programs were replaced with the Community Development Block Grant and Urban Development Action Grants.
March 8, 1974 — Hammond Times reports Jay Given resigned as assistant city attorney.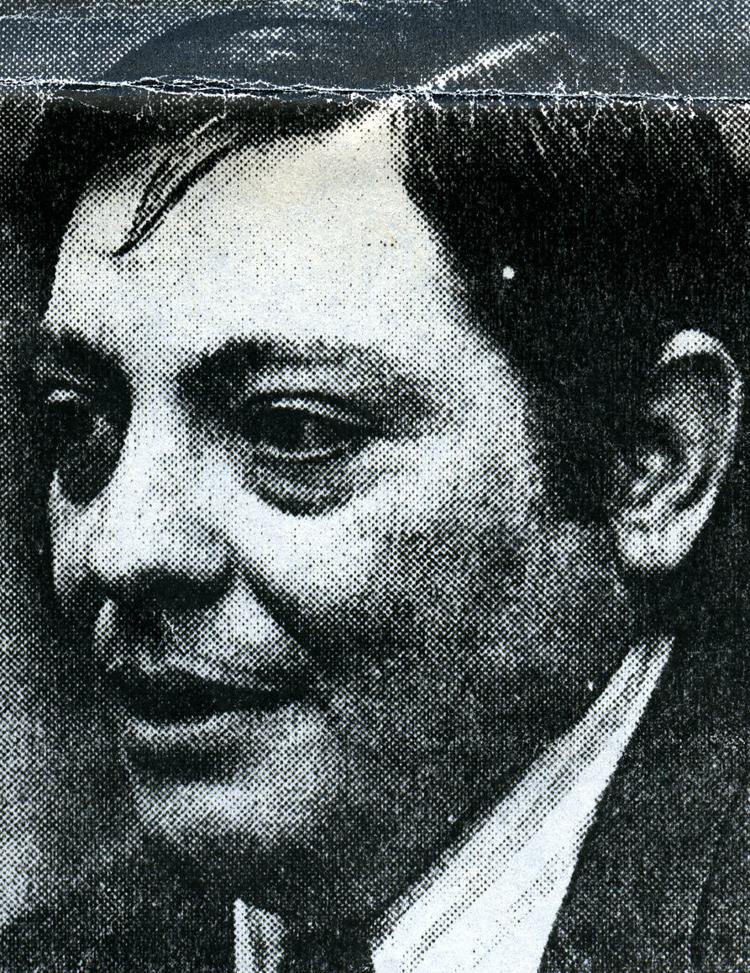 Feb. 23, 1975 — Hammond Times reports Benjamin Lesniak Jr.'s broker's license was revoked because he failed to remit $31,000 in School City of East Chicago insurance premiums to a Chicago insurance company. Lesniak operated Consolidated Agency Inc. and Lesniak Agency Insurance and Real Estate, 4846 Indianapolis Blvd.
July 1975 — Lesniak is indicted in the Telander case. A superseding indictment is filed in August. 
January 1976 — Lesniak pleads guilty in the Telander case, agrees to testify against Bursten and Seidel. His family also entered the federal witness protection program.
May 8, 1976 — A jury convicts Bursten and Seidel of racketeering, conspiracy, interstate transport charges.
March 27, 1978 — Hammond Times reports a fire damaged the office of attorney Jay Given, 3924 Main St.
Dec. 8, 1978 — A three-count verified complaint for disciplinary action against Jay Given is filed in the Indiana Supreme Court. Count I relates to the kickbacks Lesniak claimed he and Given took for demolition of the lead factory on the Blaw-Knox property in 1970. Count II relates to the kickbacks Lesniak claimed he paid Given out of bribes received from ECDC for the contract to build West Calumet. The complaint alleged that in addition to the $4,000 purported to be Given's share in Travel Associates, Lesniak gave Given additional sums of $2,000 on two occasions in 1970. 
May 19, 1980 — Given's disciplinary hearing begins at the O'Hare Hilton in Chicago. Ben Lesniak doesn't show up.
May 21, 1980 — Given's disciplinary hearing continues at the St. Joseph County Courthouse in South Bend. Again, Lesniak doesn't show.
July 8, 1980 — Findings of Hearing Officer filed in Jay Given's disciplinary case. The counts involving Lesniak are dropped. Given faces a private or public reprimand for advice he gave to a Sanitary District official who was later convicted in a political-gift-buying scheme.
Dec. 2, 1980 — Hammond Times reports Given, who has been working as a legal consultant to East Chicago's Sanitary District, is being phased from city work because of some council members' objections to his involvement.
May 15, 1981 — Given, 51, is fatally shot inside a vestibule at the Elks Club, 4624 Magoun Ave., during political fundraiser for N. Atterson Spann, a Calumet neighborhood resident who was later indicted by federal prosecutors for corruption. The investigation is hampered by evidence tampering, apparently within the East Chicago Police Department. Charges are never filed.
June 9, 1981 — The chief justice of the Indiana Supreme Court orders the disciplinary cause against Given be dismissed because of his death.
September 1985 — Indiana State Department of Health finds USS Lead in violation of state law because lead particles were found downwind of the plant.
Sources: a city publication titled "Twin City Tales" and Arch McKinlay's "Calumet Roots," EPA, U.S. District Court records, Indiana Supreme Court records, Federal Trade Commission records, Hammond Times and Chicago Tribune archives, Department of Housing and Urban Development, East Chicago Chamber of Commerce publications, Lake County recorder's office, Lake County assessor's office