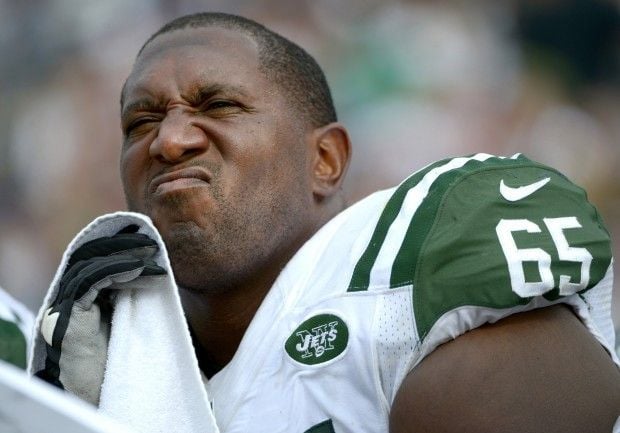 The Steel City's Brandon Moore became an iron man of the NFL during a 10-year span for the New York Jets, during which he started 142 of 144 games.
Moore was born in Gary on June 3, 1980. He attended West Side High School and the University of Illinois, where he played defensive tackle for Coach Ron Turner and earned a degree in English.
Moore was not selected in the 2002 NFL draft, but the Jets signed him as a free agent.
He spent 2002 on the practice squad, then played his first game in 2003. He was shifted to offensive guard, and played on a line widely considered to be the league's best in 2009.
In that year and 2010, the Jets advanced to the AFC championship game, losing to the Indianapolis Colts the first time and to the Pittsburgh Steelers the second.
Moore was chosen to play in the Pro Bowl in Honolulu after the 2012 season. Also that year, he was eleced to the NFL Players Association's Executive Committee.
After the 2012 season, the Jets chose not to resign Moore. He signed a one-year deal with the Dallas Cowboys, but decided to retire shortly after.
"I gave it my all," Moore told The Times upon his retirement. "I didn't shortchange myself or the guys around me."
During his career, Moore returned to Gary to host football camps, and he has returned since then to speak with young people.
Moore lives in New Jersey with his wife and three children.