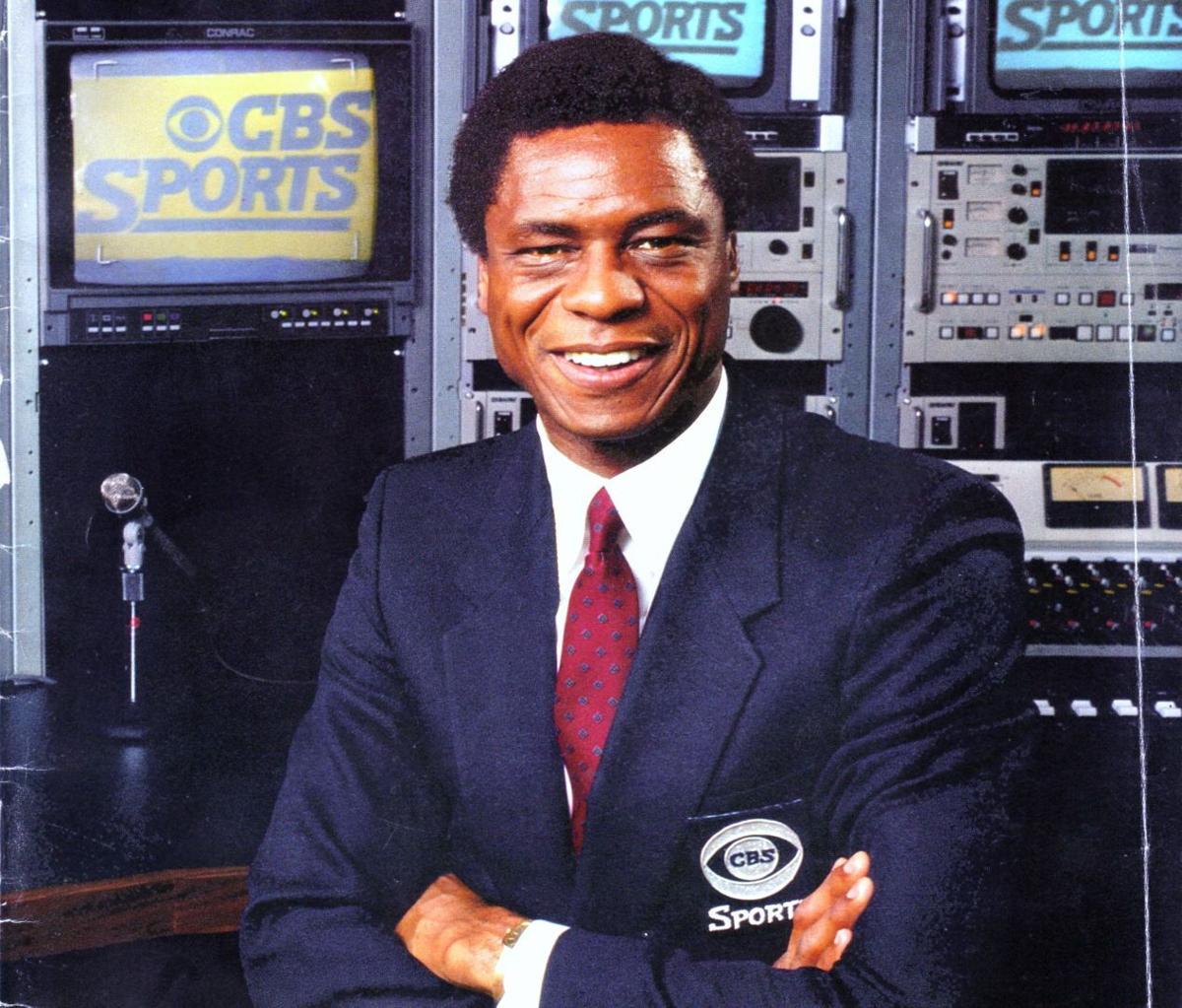 Irv Cross was an outstanding football and basketball player and track athlete at Hammond High School and was The Times' 1957 Male Athlete of the Year.
He went on to star at Northwestern University under Ara Parseghian and played 10 years in the NFL.
The 1987 Hammond Sports Hall of Fame inductee starred on a bigger stage (and TV screen) upon retirement from the NFL. In 1975, he teamed with Brent Musburger and  1971 Miss America Phyllis George on CBS-TV's  "NFL Today," which was the first network pregame show to go completely live.
"That was the key — live. You were looking live at everything," Cross said in a 2009 Times interview. "NBC, they had taped segments, but we went live, and it was tough with several games' halftimes coming within 30 seconds of each other. You had all these monitors.
"I definitely can say we set the standard for pregame shows."
Cross set the standard as he was the first African-American to co-anchor a network sports show, and George was one the first females to do the same.
"We were named 'The Mod Squad' after the TV show," George told The Times in 2009. "We were. We were the first to not only do a live pregame, but we were the first to have a black and a woman co-anchoring a network football show."
George said she has kept in contact with Cross through the years. She remembers him not only as a professional, but as a friend.
"Irv is the greatest," George said. "He is just a class person. Not only was he a great football player, he was a great on-air person.
"He was also just a great guy. Irv made me feel real comfortable."
Cross was honored in 2009 as that year's recipient of the Pete Rozelle Radio-Television Award at a dinner in Canton, Ohio. He is the first African-American to receive the award.
Cross was the seventh-round pick of the Philadelphia Eagles in the 1961 NFL Draft and played for both the Eagles and Los Angeles Rams.
Cross said it was a shock when he got the call from Joe Horrigan of the Pro Football Hall of Fame. He said he got his start in sportscasting while still in the NFL. WIBG sports director Bill Emerson asked him to do drive-time sports on the rock 'n' roll station.
"I had the hottest jocks on both sides of my sports shows, and that opened the door for me to go to KYW (Channel 3) and do TV," Cross said. "They were an NBC station and sports was the last thing on, so I was a lead-in to Johnny Carson and that was a big plus for me."
His brother Ray, also an outstanding athlete and later a successful educator and coach n the Hammond school system, said his brother would talk into a microphone in their boyhood home.
Cross and his wife, Liz, reside in the Twin Cities. He is retired as the executive director of the Big Brothers, Big Sisters of Central Minnesota.