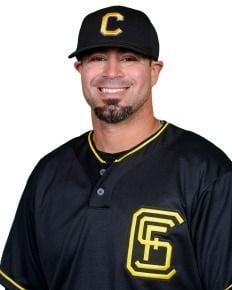 Jason Repko, born in East Chicago in 1980, has enjoyed a 17-year career in professional baseball.
His father Ed and mother Anita were East Chicago Roosevelt graduates. Ed graduated in 1972 and played baseball under former Rough Riders coach Joe Rivich. Anita graduated in 1975.
The Repko family lived in Lake County and the West Coast during his childhood.  Jason attended school in Lowell at age 8 before returning West.
Jason Repko was drafted by the Dodgers in the first round of the 1999 draft. Repko began his professional life as a shortstop and battled injuries the next two seasons before converting to the outfield in 2002, when he began a steady climb through the L.A. farm system.
He made his major league debut on April 6, 2005 for the Dodgers at San Francisco. His first home run came four days later, a game-tying two-run shot in the seventh against Arizona.
The Dodgers released Repko in 2010. He also spend big league seasons with the Minnesota Twins and Boston Red Sox. He spent the 2016 season playing for the York Revolution in the independent Atlantic League.