Tabitha Castaneda felt her baby son's heart take its last beat.
She had her hand on his chest, holding him, shortly after he was taken off life support in October 2012 at a northern Indiana hospital.
"When you have to sign papers to not resuscitate, you never expect it to be for a 3-month-old," Tabitha said. She used a nearby Kleenex box, wiping a steady stream of tears. "You shouldn't have to make that decision for a child."
Her son, Cesar Castaneda Jr., was one of 41 babies from East Chicago, Indiana, who died between 2010 and 2014. During the five-year period, that city's ZIP code had the highest infant death rate of any in the state.
Indiana as a whole has the eighth-highest infant mortality rate in the nation.
About 600 babies lose their lives in the state every year.
Many of those deaths are preventable.
"My son's death could have been prevented had steps been put into place to educate parents," Tabitha said.
Tabitha Castaneda developed diabetes while she was pregnant. She didn't get any prenatal care until two months before her due date because she had trouble getting approved for Medicaid.
"It was my third pregnancy. I could tell something was wrong," she said. "But I did the best I could to eat well and take care of myself."
Cesar Castaneda Jr. was born July 1, 2012. Six hours later, he went into respiratory distress and had to be put on oxygen and moved to the neonatal intensive care unit. "The nurse came in, and he was struggling to breathe," his mom said. "There was no real explanation for it."
He came home four days later. He was a smiley, happy baby. His sister, who was 11 months older, doted on him constantly.
"Because they were so close in age I was worried she would be jealous, and it was the exact opposite," Tabitha said. "She was his mini-mom. If I took too long if he was crying and I didn't move fast enough to check on him, she was running ahead of me to make sure he was OK."
Tabitha's job didn't offer paid maternity leave, so she went back to work when Cesar Jr. was a month old. She said she would have returned sooner, but her doctor ordered her to take four weeks to recover from the difficult delivery. Her husband, Cesar Sr., who was out of work, stayed home to take care of their son. 
At 2 1/2 months old, Cesar Jr. came down with a stomach infection.
A few weeks after that, Tabitha was at work when her husband called, frantic, saying Cesar Jr. was choking and gagging on his vomit.
"I got in my car and probably broke every speed limit on the way home," Tabitha said, "and by then he was already in the hospital."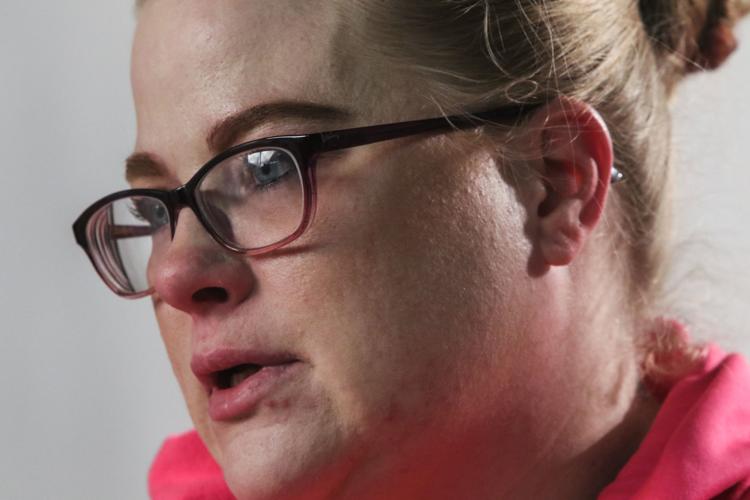 When she got to the facility, she found out Cesar Jr. had to be intubated because he couldn't breathe on his own. He had a collapsed lung and swelling in his brain. A doctor said he probably wouldn't make it through the night. The Castanedas decided to keep their son on life support.
Two days later, the state Department of Child Services ordered the hospital not to allow Cesar Sr. on the premises. The agency suspected he intentionally caused his son's injuries.
A few days later, the doctor diagnosed Cesar Jr. with a spinal injury. Even if his brain activity somehow returned, she said, he'd never be able to function on his own. She asked Tabitha if she wanted to remove life support.
Friends and family members came to say goodbye to the baby. Tabitha spent one final night with him. In the morning, the nurses let the doctor know her decision.
"I think that was probably the hardest part, when they brought me the paperwork to sign," Tabitha said. "When they came in later, they handed him to me. I just held him. I put my hand on his chest. And I felt his heart just stop."
The next day, Tabitha started planning her son's funeral.
"I never thought about them making coffins that small or deciding whether you're going to cremate or bury your child," Tabitha said.
You have free articles remaining.
Keep reading for FREE!
Enjoy more articles by signing up or logging in. No credit card required.
A court ordered Cesar Sr. not to have contact with his family, so he wasn't allowed to attend the funeral.
The county coroner's office performed an autopsy on Cesar Jr.'s body. A forensic pathologist ruled the death a homicide.
In February 2013, prosecutors charged Cesar Sr. with the 3-month-old's death. They alleged he shook his son because he was frustrated the baby was crying. The father argued he shook the infant to get him to stop choking on his vomit.
In October 2015, a jury found Cesar Sr. guilty of reckless homicide, battery resulting in death and neglect of a dependent. A judge sentenced him to 29 years and six months in prison.
Tabitha said she doesn't know whose version of events are true. Either way, she believes the 3-month-old's death was avoidable.
She wishes she would have gotten CPR training in the NICU. She also thinks hospitals and community organizations should offer more education about shaken baby syndrome.
Infants have weak neck muscles, she now knows, so shaking them causes their brains to bounce off their skulls. This can lead to permanent neurological damage or death.
"The biggest thing is patience and knowing you can walk away from a crying child," Tabitha said. "It's not neglectful to lay them down and walk away for a little while until you can pull yourself together."
In a series of phone interviews from the Correctional Industrial Facility in Pendleton, Indiana, Cesar Sr., 33, asserted that the situation could have been prevented had he been better educated on newborn care. "I wish I would have known CPR. I wish I would have known how to react better to my son fighting for breath," he said. "I wish they would have shown me stuff like that at the hospital."
Many hospitals offer voluntary infant CPR classes.
Cesar Sr. said that when he's released he plans to start a nonprofit organization dedicated to infant safety. "I want to go out there and make a positive (impact) on this tragedy and teach other parents," he said. Tabitha said she eventually hopes to do public speaking about newborn safety.
In 2014, Indiana's percentage of infant deaths caused by homicides and accidents (10.6 percent) was higher than the national average (6.1 percent).
Several states require hospitals and birthing centers to educate parents on shaken baby syndrome. Indiana does not.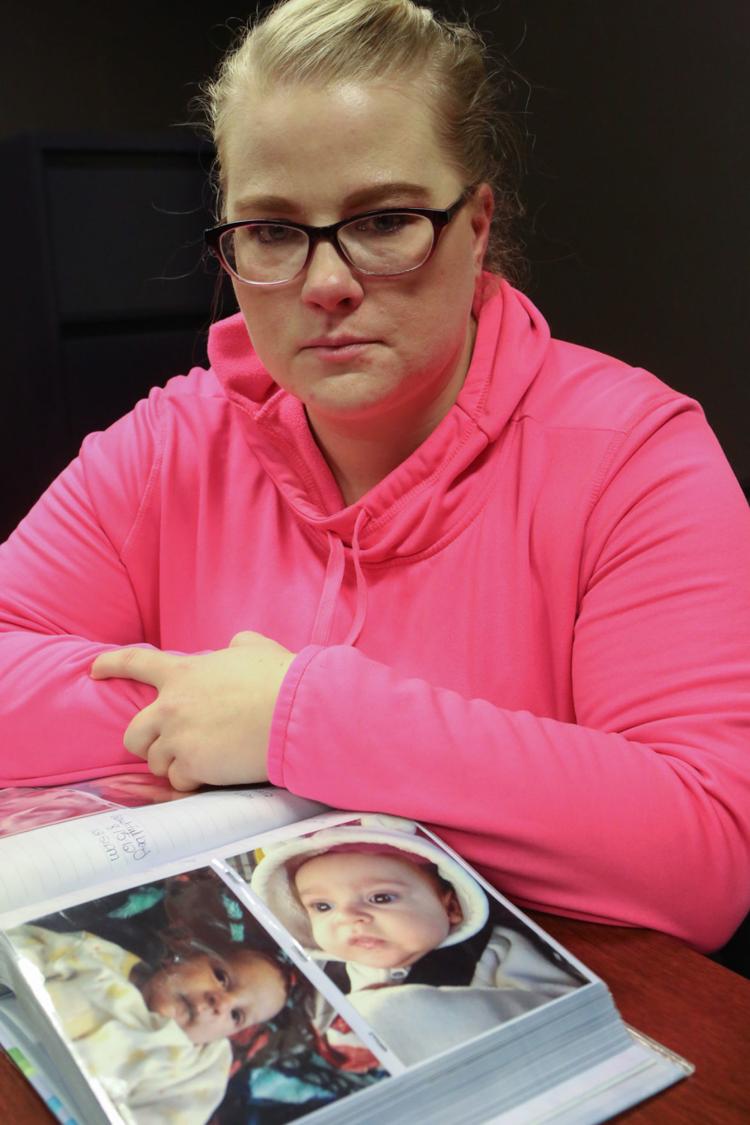 Cesar Sr. is appealing his conviction. "I lost my son nearly five years ago. I really haven't had time to grieve," he said, audibly crying and sniffling. The Castanedas are now divorced.
"When I was out there, the only way I was grieving was going to visit my son at the cemetery," he said. "I would sit there and visit him and talk to him, try to have a conversation with him even though I know he can't respond back. Here, I'm just so far away I can't even visit my son."
Tabitha, 33, doesn't think she'll ever get over her son's death. Some moms in her online infant loss support group are in their 60s and 70s.
"I think it's something that sticks with you forever. I don't think it's something you can just get over or just move on from," she said, tears pouring down her face. "You can continue with your life, but to this day it's hard to look at his pictures because it brings back a lot of pain."
She is bracing herself for the inevitable questions from her now 5-year-old daughter about how her younger brother died. Tabitha's oldest son, now 12, already struggles to grieve.
"A lot of times I just hug him and let him just cry and let him get out what he's supposed to get out," she said. "A lot of anger or sadness, being withdrawn, he goes through all of that. I give him whatever he needs whether it's space or a hug or the ability to just let out all of his anger."
She cracked open Cesar Jr.'s baby book.
"That's when he was first born," she said, pointing at the photographs. "That's when he was in the NICU and they had him on a lot of things hooked up to him, wires and things. I couldn't hold him right away.
"That's my daughter with him. And my oldest, the first time he got to hold him. Just a lot of pictures of him."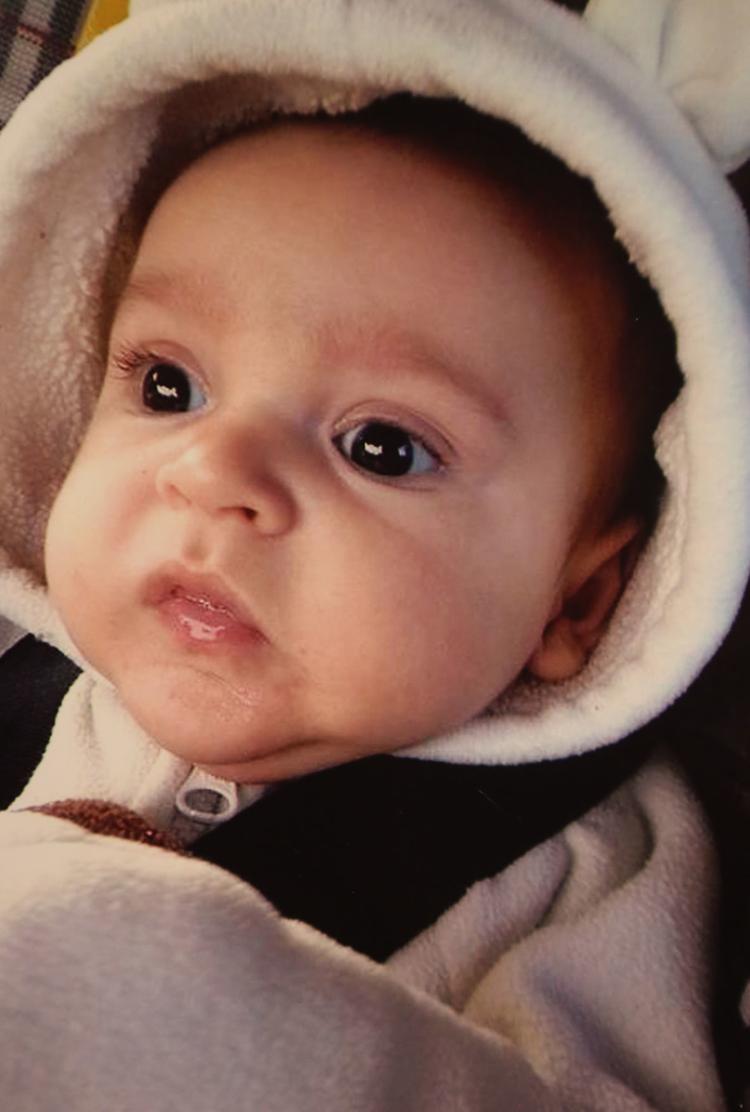 She smiled for the first time in the interview. Cesar Jr.'s big, dark, brown eyes shone from the photos.
"At the back of the book," she said, "I have pictures from his last day, the last night before they took him off life support, the memorial card from his funeral, cards from the flowers people sent."
She flipped through the remaining pages of the baby book. They were empty.