PORTAGE — The 2-year-old boys came into the house acting like a couple of raccoons.
They rummaged through the cupboards, looking for food. They ripped open bags of bread and stuffed it in their mouths. They tore the baseboards off the walls, pulled curtains down, took the heating vents out of the floor.
Janice Wozniak has been a foster parent for the past 42 years, to nearly 400 kids. She said the two boys have the worst behavioral problems she's seen.
Wozniak, 70, also has fostered many children of addicts. She lived through the crack cocaine epidemic of the 1980s, has cared for children with fetal alcohol syndrome. But she says the opioid crisis is something else entirely: the severity of the neglect, the level of the behavioral issues, the sheer numbers of parents losing their kids to the system.
The twin boys largely raised themselves their first two years because of their parents' heroin addiction.
"I got them just as they turned 2, and they were totally mute," she said. "They did nothing but grunt. Even when they were fighting over toys, they would just grunt. They would not say 'mine' or anything."
Wozniak is part of a foster care system in Indiana that is overwhelmed, in part, experts say, by the opioid epidemic. The number of Hoosier children in foster care has increased to 17,023 in August of this year, from 9,575 in August 2013, according to the Indiana Department of Child Services. And as her foster twins illustrate, many of the kids are being left behind — cognitively, developmentally, emotionally — by their parents' opioids use.
The number of Indiana kids removed from the home for reasons including substance use jumped to 52.7 percent last year from 31.7 percent in 2013. The Indiana General Assembly increased DCS' budget by $200 million over the next two years to deal with the increased demand.
"Heroin and prescription drugs have taken over the country," said James Wide, a spokesman for DCS. "Indiana is not immune."
In Northwest Indiana, foster care placements rose to 200 in August 2017 from 92 in August 2013 in LaPorte County, and to 167 from 65 in that time span in Porter County. The number of those cases in Lake County actually fell in that five-year period, to 1,303 from 1,492.
The cases of Indiana children dying from abuse and neglect also is on the rise: to almost 80 in fiscal 2015, the most recent year for which DCS has data available, from nearly 50 deaths in 2013. Drug use was said to be a factor in many of the deaths.
Researchers at Indiana University and elsewhere are trying to determine exactly how much, if any, of the rise in children being removed from the home is directly tied to opioid addiction. Still, the effects of the opioid epidemic on children are undeniable.
"You see physical abuse because of the violent tendencies that go along with the drug side effects. You see widespread neglect, children not going to school, children not being fed and having balanced meals, sometimes even the cleanliness of the house," said Ellis Dumas, DCS regional manager for Lake County.
"More serious neglect is when you have a baby in an environment where those items are being left around because they're being abused. What happens if a child ingests those medications?"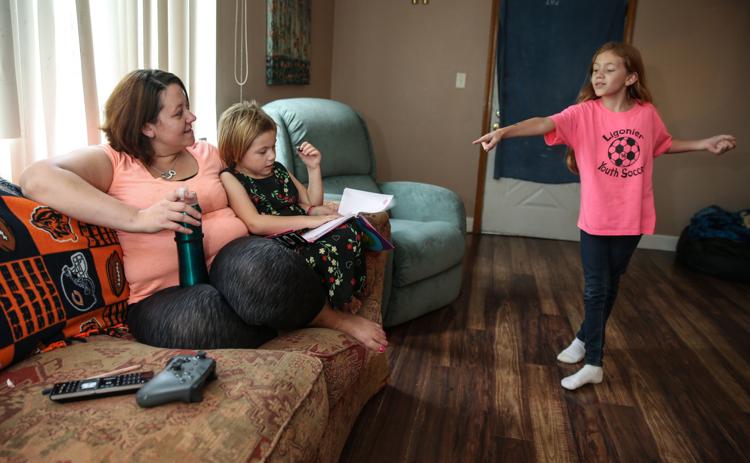 Ashlee Reaker, of Bremen, Indiana, first tried opioids after a miscarriage when a relative gave her some Norco and tramadol.
"Twenty minutes later, I felt great," she said. "I'd never taken a pill prior to that."
Later, she was diagnosed with arthritis and degenerative disc disease, which she called her "ticket to pain pills."
She got hooked. One day, after running out of pills, she and her husband, with whom she'd recently had a daughter, went to look for more. All they could find was heroin.
She shot up for the first time.
She later realized there was a market for her painkillers. She would trade hers — for money, for other drugs, for TVs and clothes.
"It just literally spiraled out of control for, like, eight years, until DCS got called on us because people were mad we didn't want to sell our pain pills," she said. 
The couple failed their drug tests. DCS put their kids into foster care.
Still, Reaker's addiction continued, full bore. She went to jail for theft. She missed a court date and got sent back to jail. She missed yet another day in court after that, and a warrant was issued for her arrest.
Because of her drug use, she skipped supervised visits with the kids. Mad after one such no-show, her husband told the DCS case worker about her warrant.
She spent 10½ months in the county jail, getting released Nov. 3. She said she's been clean ever since.
The couple gives much of their income to her husband's father to help them manage money. He also holds onto his son's prescribed pain medications. And they have their kids back. Their ages are 9, 6 and 5.
Reaker, 34, said her 6-year-old son has been dealing with anger issues since he returned home, but otherwise the children are doing well. She tells them the truth about her imprisonment and addiction.
"Over Memorial Day, we camped as a family for the first time on our own," she said. "This is one year we've ever had the money, because we weren't spending it on drugs or pills or whatever."
The family has even stayed in touch with the foster parents, who the kids call grandma and grandpa.
Courtney Roach, a former Jasper County resident who now lives in South Bend, has seen the effects on her kids of being in foster care. Her 9-year-old daughter has had emotional problems, while her 7-year-old daughter has struggled in school.
After Roach was arrested for possession of heroin, DCS removed her kids. They lived with her mother, an increasingly common arrangement given the increased need for foster homes. Roach went to prison for two years. She regained custody of them in December after 3½ years.
"They were hurt, especially the oldest. She was very emotional about it. It took a long time to build that trust with her. We have a very good relationship now," said Roach, 29.
"The youngest one — it didn't affect her as much. She kind of shelled up when it came to learning and stuff. She ended up having to do kindergarten twice. She's made leaps and bounds since I've been back home."
Kids found to have delays
You have free articles remaining.
Keep reading for FREE!
Enjoy more articles by signing up or logging in. No credit card required.
In Northwest Indiana, referrals to First Steps, a state program that provides therapy to children with developmental disabilities, have risen by 26 percent over the past two years, according to the Indiana Family and Social Services Administration; statewide, referrals have increased by 16 percent in that time period.
"When a child has come out of a home with abuse or neglect, there are usually some kind of developmental delays; it may be emotional," said DeAnn Jeanette, of SAFY of Merrillville, a foster-care placement service.
"What's amazing to us is the amount of recovery we see when we see those kids thriving a few months later, after they're placed in a safe, caring environment. The brain can be rewired, and it can be rebuilt. That's what loving and consistency do."
Marni Lemons, a spokeswoman for FSSA, said there also seems to be a corresponding increase in the number of First Steps referrals from DCS and neonatal intensive care units, though she noted the agency doesn't track how many of the referrals are drug- or opioid-related.
Jacob's Ladder, a pediatric rehabilitation agency in Valparaiso, has experienced a doubling of First Steps referrals this year in part because of the opioid epidemic, the agency's director, Mariann Frigo, said.
"Often the children are really delayed, because of neglect," she said. "If there's a lot of neglect, you can't develop because you're not stimulated."
She has encountered kids who had flat heads in the back because they were left in a car seat all day, and didn't know how to kick or roll over.
Wide, the DCS spokesman, said the rise in therapy referrals is in part due to a new policy, enacted to stem the rise in child deaths, that DCS automatically assess any complaint of neglect for a child younger than 3. Inside the homes, caseworkers are finding many children who are developmentally behind and referring them to First Steps.
"There are lot of babies getting help and therapy that weren't getting it before," Frigo said.
Nazareth Home, in East Chicago, was founded in the early 1990s to house babies born with AIDS in Lake County; it now largely cares for the smallest victims of the opioid epidemic.
Director Jean Bowman said the facility recently had a girl, both of whose parents were addicted, who had developed reactive attachment disorder. The condition, caused by severe neglect, is characterized by detachment, the inability to be comforted and indiscriminate sociability.
"When she first came to us, it was before she was 2, she didn't talk, she wouldn't look at us, she would run into glass," Bowman said. "It was honestly a miracle watching her change. She struggled, but she did it."
The availability of drug treatment is spotty in Indiana. According to the Substance Abuse and Mental Health Services Administration, Indiana ranks 16th worst for the percentage of residents who needed substance abuse treatment in the past year but did not receive it.
DCS is undergoing an experiment in treating parents directly. Through the Sobriety Treatment and Recovery Teams, or START, program, mothers and fathers with DCS involvement and kids younger than 5 are connected to a treatment coordinator and family mentor, a person in recovery. The five-year pilot project has been in Monroe County since 2013 and Vigo County since last year.
"The purpose is really to help prevent that cycle of addiction," said Abbi Powell, manager of child and family services for Centerstone, a community mental health center in Bloomington. "When the child is younger, that may help protective factors and decrease the likelihood the child will have similar issues."
The parents are assessed by local community mental health centers within days of being referred. The moms and dads do 10 to 20 hours a week of inpatient or outpatient drug rehab.
"It does seem to be effective, in terms of involvement with DCS, ongoing sobriety, engagement in a support system," Powell said. She said the program was replicated from other states, so it could easily be expanded across Indiana.
DCS pays for the treatment coordinators and family mentors. The state spent $160,678.42 on the program in fiscal 2016 and $240,294.86 in fiscal 2017.
On a recent day at the Wozniak home, the twin boys, in matching alligator shirts and red shorts, bounced around a living room full of toys. They were balls of nervous energy, climbing, falling, tumbling, biting, wrestling. Pictures of kids and babies of a variety of races and ethnicities — former foster kids of Henry and Janice Wozniak — covered the walls.
The boys climbed on a visitor, trying to untie and remove his shoes and take his phone out of his pocket. At one point, they fought over a green tractor toy, not quite able to verbalize their feelings.
The Wozniaks have had to twin-proof their home. They swapped their curtain rod for a PVC pipe to make it harder for the boys to pull down, put a card table in front of the crib so the toddlers can't climb it, removed their dresser drawers because the twins were taking them out.
"It's just unbelievable the damage they've done," Janice said.
She said their neglect was the worst she's seen in her more than four decades as a foster parent. When she got them, they were essentially feral.
"I've had other kids with behavior problems. If they were playing with toys, I could run downstairs and do a load of laundry. I can't do that with them," she said. "If they see that I'm missing, that's when they start running, they'll take pictures off the wall, they'll do the craziest things."
"Sounds like an overdose there, at the motel," Henry Wozniak said, listening to a police scanner.
"Out of the garbage can!" Janice Wozniak scolded one of the boys.
Later, one of them found a spare electrical cord. Henry Wozniak put it in the kitchen, but the boy climbed a gate and got it back. Pieces of salami calmed them down. "They love to eat," Janice said.
The twins' development has improved in the more stable environment. They've started to talk. They say "more" and "phone" and "shirt."
"They know our routine," Janice Wozniak said. "When Henry gets up in the morning they open the bathroom door so he can go in there and shuts it so he can have privacy. They say, You taking the dog 'potty'?"
Another foster boy, a 16-month-old with no delays who also had parents who were addicted to drugs, played on the floor nearby. The nearly 3-year-olds were on the same level as him developmentally, Janice Wozniak said.
The twins were expected to go on to live with relatives in coming months.
"These two, they're such stinkers, but you fall in love with them," Janice Wozniak said. "You can't help but love them. They're always climbing all over (Henry) and loving him and putting their arm around him. They are really lovable kids. We are going to really miss them when they go."
11 new Indiana laws to curtail the opioid crisis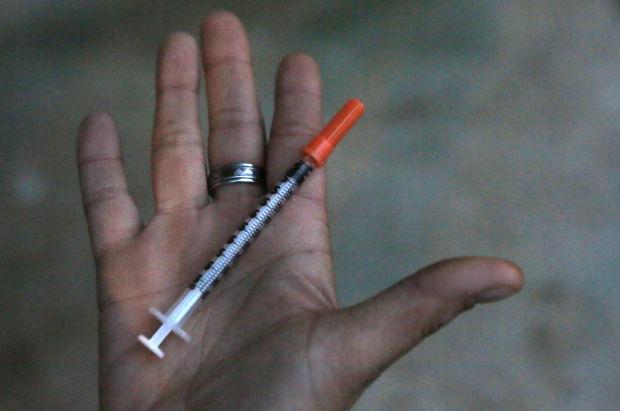 About 100 Hoosiers die from drug overdoses every month, many from opioids such as heroin and prescription painkillers. The widespread use of opioids is fueling one of the worst addiction crises in United States history.
Indiana has the 17th-highest rate of overdose deaths of any state, according to the Centers for Disease Control and Prevention, but is one of the hardest places to find treatment in the nation.
In response, Indiana lawmakers debated numerous bills during the recently concluded legislative session to reduce drug abuse and expand treatment in the state. Gov. Eric Holcomb ended up signing more than a dozen of them into law. This is what 11 of them will do:
Expand treatment to pregnant women and mothers. Two new laws aim to increase access to treatment for pregnant women and mothers addicted to opioids. According to hospital survey data by the Indiana State Department of Health, babies are born addicted to opioids in Indiana at about twice the national average.
Expand treatment to pregnant women and mothers.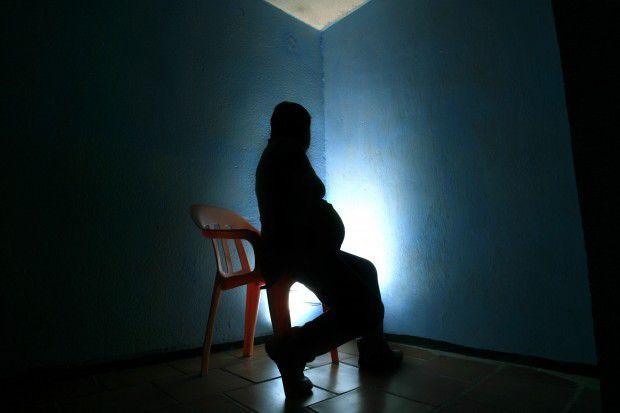 Expand treatment to pregnant women and mothers. Two new laws aim to increase access to treatment for pregnant women and mothers addicted to opioids. According to hospital survey data by the Indiana State Department of Health, babies are born addicted to opioids in Indiana at about twice the national average.
Senate Bill 243 establishes a pilot project to pay for OB/GYN doctors to be trained in prescribing drugs such as buprenorphine for medication-assisted treatment.
The bill authorizes another pilot project, where a hospital system in the state will develop a program to detect and treat neonatal-abstinence syndrome in babies and provide drug treatment to moms.
"We're trying to figure out a way to have less babies be born addicted but also keep these mothers wrapped up with mental health providers so hopefully they can continue on a path of not using illegal drugs after the baby is born," said state Sen. Michael Crider, R-Greenfield. "It's a dual benefit: the health of the baby and the continued health of the mother."
Senate Bill 446, meanwhile, sets up a pilot project to provide opioid treatment to pregnant women and mothers of newborns at three locations in Indiana: Indianapolis, Winchester and southern Indiana. The programs will provide residential drug treatment paired with parenting education, followed by home visits with continued addiction treatment.
Create housing and treatment for homeless addicts.
Create housing and treatment for homeless addicts. Senate Bill 242 directs the Indiana Housing and Community Development Authority to create a plan by 2018 to house and treat homeless Hoosiers who have a drug addiction, mental illness or combination of the two. Supporters noted that a similar program in Utah helped reduce that state's homeless rate to nearly zero.
Form mobile treatment teams.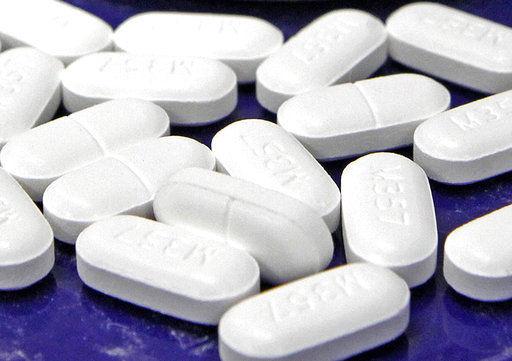 Form mobile treatment teams. Indiana has the 16th-highest rate of residents who needed treatment in the past year but didn't receive it, according to the Substance Abuse and Mental Health Services Administration. That lack of drug rehab is particularly acute in rural stretches of the state with no treatment facilities at all.
State Rep. Steve Davisson, a Salem Republican who represents some of those areas, authored House Bill 1541, which supplies the framework for mobile treatment units to expand care in underserved parts of the state.
The so-called addiction treatment teams will consist of at least a nurse practitioner or physician assistant, a drug therapist and a recovery coach, who will be able to provide detox, medication-assisted treatment and counseling. They will be housed in jails, hospitals, clinics or churches.
While the bill didn't provide funding, the teams, which will have to be formed at the local level, can apply for grants from the state's $20-million Recovery Works program.
Davisson said the initiative will give jails in the state the resources to institute treatment programs.
"Any way you slice it, addiction has a criminal side to it, but it also has a medical side it. It's a disease state," he said.
"Seventy-five percent of people addicted to opioids got started because of opiate prescriptions. They just didn't go out one day and say, 'I want to shoot heroin.' They actually had a legitimate prescription from a doctor. It activated that little part of their brain that said, 'I need this.' "
Develop a plan to increase residential drug treatment in the state.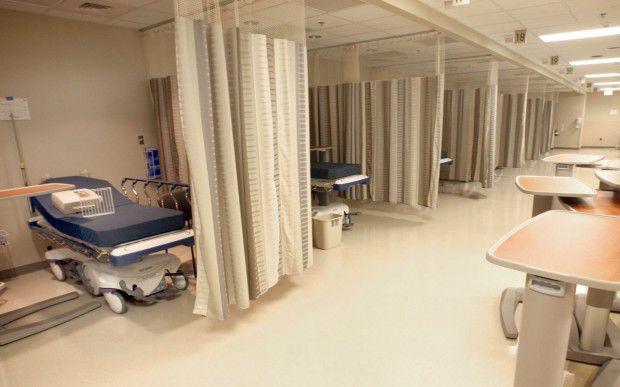 Develop a plan to increase residential drug treatment in the state. Senate Bill 156 orders the secretary of the Family and Social Services Administration to develop a plan by Jan. 1 to increase the number of inpatient and residential beds for detox and drug treatment in Indiana. That includes doing an inventory of available hospital beds across the state and state-owned buildings.
Ease requirements for starting needle exchanges.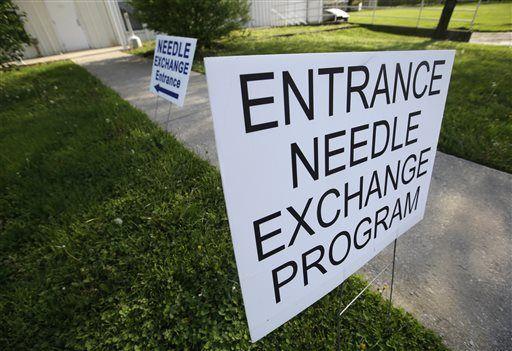 Ease requirements for starting needle exchanges. Syringe exchanges were illegal in Indiana until early 2015, when an HIV outbreak caused by intravenous opioid users in Scott County led then-Gov. Mike Pence to issue an executive order starting one there. That program helped the epidemic from growing.
The state later enacted a law allowing counties with high rates of HIV or hepatitis C to operate needle exchanges upon the OK of the health commissioner. House Bill 1438 allows municipalities to establish the programs without state approval.
The bill had the support of the state's public health community, including state Health Commissioner Jerome Adams, but was opposed by some law enforcement officials, like Attorney General Curtis Hill, who argued it would encourage drug use.
Restrict opioid prescribing.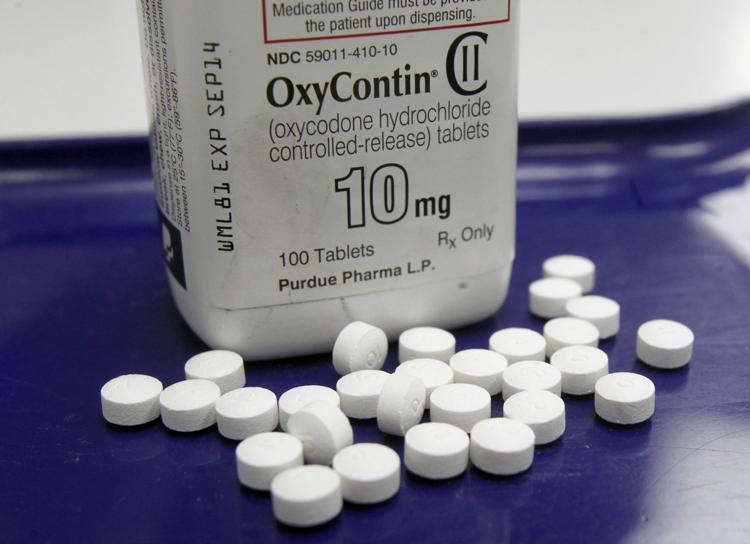 Restrict opioid prescribing. Senate Bill 226 limits the prescribing of opioids to adults using them for the first time and most children to seven days. Indiana ranks ninth in the nation for per-capita opioid painkiller prescriptions, according to the CDC, with 1.9 prescriptions for every Hoosier.
Provide treatment to non-violent drug offenders.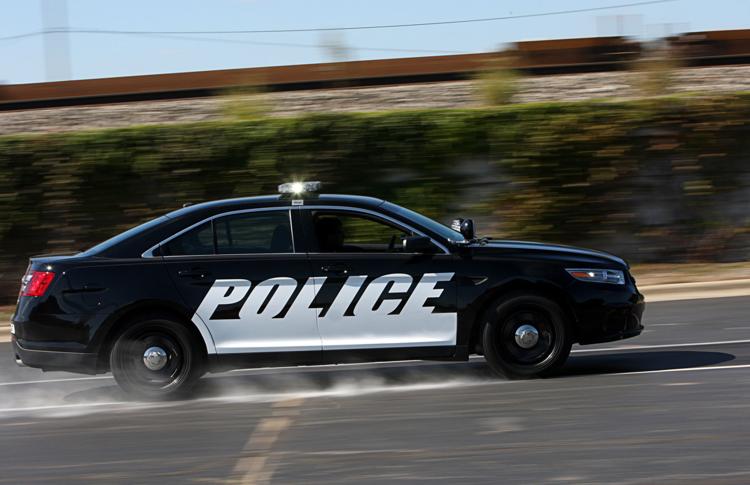 Provide treatment to nonviolent drug offenders. Senate Bill 510 authorizes a four-year pilot project to develop a residential treatment facility in Allen County for non-violent drug felons in lieu of prison. The state will provide $1.5 million toward the project given there are local matching funds. The program will measure the recidivism rates of the offenders and cost savings compared to incarceration.
"We'll take what's successful and replicate it to other regions," said state Sen. Jim Merritt, an Indianapolis Republican who authored the bill. "It's all about seeing the data and what works and what doesn't work."
Ban a previously legal synthetic opioid.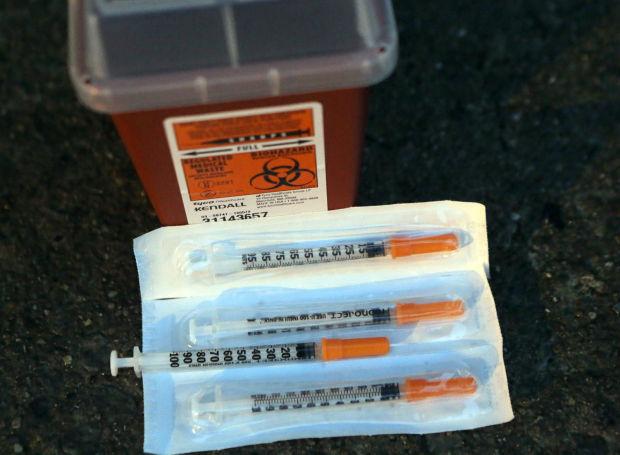 Ban a previously legal synthetic opioid. House Bill 1019 outlaws U-47700 in Indiana. The synthetic opioid, which goes by the street name "pink," is stronger than morphine and can be purchased on the internet from foreign countries. The drug was blamed for the deaths of a Bloomington couple last year.
Make changes to the INSPECT program.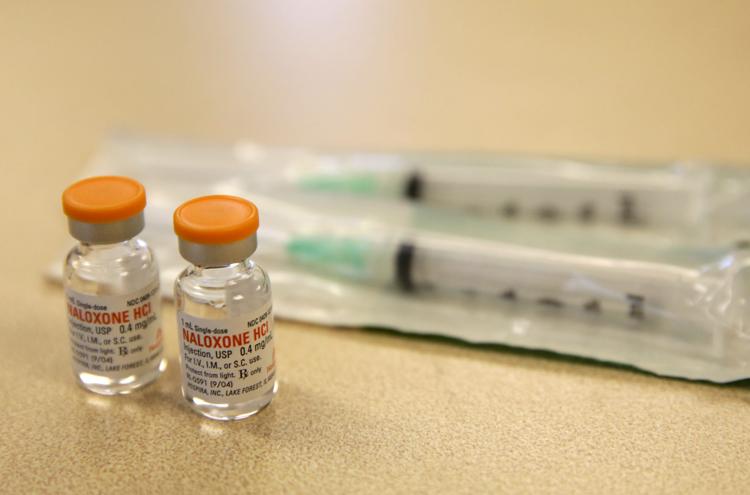 Make changes to the INSPECT program. Senate Bill 151 requires prescribers to indicate when a patient has entered into a pain management agreement. It allows the state's data analysis arm, the management performance hub, to obtain confidential data from INSPECT. And it sets up a work group to study the feasibility of adding every administration of an overdose-reversal drug and data from law enforcement investigations into INSPECT.
Another law, Senate Bill 408, audits the amount of money being spent to integrate INSPECT with electronic health record systems and asks a committee to study improvements to INSPECT.