WESTVILLE — Herb Stepherson felt like he was in hell.
His girlfriend had just given birth to his child. He was living in a car, with her and his dad, addicted to heroin, panhandling and stealing for money. Child protective services was coming to take his son.
A few months later, he found himself homeless on the west side of Chicago, a staph infection on his foot from injecting heroin, eating out of a Dunkin' Donuts dumpster.
"That wasn't supposed to be my life," he said.
Later, he was in the Porter County Jail, facing multiple felonies and decades behind bars. He planned to kill himself.
But something started to change. He attended drug treatment in jail. People recovering from addiction came to talk to the inmates.
The United States is in the midst of an epidemic of opioid overdose deaths — and Northwest Indiana has not been spared. Tens of thousands of A…
"Shortly after that, I adopted the idea of, 'Why not me?' " he said. "I'm used to living like a scumbag, so let's try something new."
He stayed clean. He started mentoring other inmates. He eventually became an author and speaker. He got his son back.
Stepherson's story — one of recovery — is one a conference this week hoped to create more of. He was one of the keynote speakers at the "Confronting the Regional Opioid Crisis" event held Thursday at Purdue University Northwest in Westville, hosted by the school's social work program.
Pam Saylor, the social work program director for Purdue Northwest, listed the grim statistics: 115 Americans a day killed by opioids, Indiana having the 17th-highest rate of drug overdose deaths in the nation, drug overdoses taking the lives of 196 people in Lake County, 50 in Porter County and 26 in LaPorte County in 2017.
"We see the effects of the opioid crisis on the families we serve," she said.
State Rep. Scott Pelath, D-Michigan City, said the crisis is particularly "insidious" because people who are addicted often start with a legal prescription. At the same time, he said, you don't want to totally handcuff health care providers because there are people out there with real pain.
He noted that there are not enough licensed clinical social workers and psychiatrists in Indiana.
"We've got to have more resources for detox ... for follow-up care ... that produce the type of people who are qualified to do this work," he said. "Indiana has done and said some of the right things. ... It comes down to dollars and the dollars matter. The problem is so severe we can't afford not to spend them."
Kelly Zigler, of LaPorte, has been a foster parent for more than 50 children. More than half were removed from their parents because of drugs. She and her husband adopted two children who were born dependent on opioids.
"I say they cry but they scream," she said. "They shake, some of them have seizures."
She said there's just not enough treatment out there. She knows from experience, having to try to find it for her son, who was addicted to opioids.
"Have you ever Googled treatment centers?" she said. "Try to afford those."
She and her husband eventually sent him to 16 rehabs — zeroing out her bank account, maxing out credit cards — before he finally got clean. He now works at the faith-based rehabilitation center where he got sober. "I said as long as my son was still breathing, I still had hope," she said.
Keep reading for FREE!
Enjoy more articles by signing up or logging in. No credit card required.
Foster care and legal system involved
Karen Biernacki, CEO of Family Advocates in LaPorte, said her program had 128 kids in foster care in 2012. Last year, it had 290, with 85 percent of their parents addicted to opioids. In the last six months, four of those parents died from overdoses.
"We've had kids who've been present when their parents have overdosed and died," she said.
She noted that for many people struggling with addiction, it often takes being jailed to get them clean.
"If having someone take your children away is not the bottom, then what is the bottom?" she said. "The most success we have seen, and I hate to say it because we don't want to incarcerate people, but jail has been their bottom."
LaPorte County has 35 participants in its drug court program, where nonviolent drug offenders do intensive drug treatment in place of jail. If they complete the 18-month program, their charges are dropped or reduced.
"Drug courts work," said Steve Eyrick, chief probation officer for LaPorte County, noting that the program is half as expensive as the county jail and a third the cost of the penitentiary.
"If you've never been to a drug court graduation, you need to get there and see it," said Ron Heeg, chief deputy for the LaPorte County Sheriff's Department. "It's very moving, it's very powerful and it almost brings you to tears."
Mann Spitler, a Valparaiso podiatrist, saw his daughter, Manda, go from a fun-loving girl to a heroin addict in a matter of months. She spent her savings over the course of a few weeks. She got in a car accident, likely after nodding off on heroin. She went to detox in the hospital.
"I had no depth of understanding as to how much danger she was in," she said.
On March 30, 2002, he found her submerged in the bathtub at their home, unconscious, overdosed on heroin. Hours later, at the hospital, she was taken off life support. She was 20 years old.
"My wife and I thought we did a pretty good job of raising Manda," he said. "But there are so many more things we could have done."
He said parents should be "snoops," checking their kids' diaries and journals and listening in on phone calls. He said they should be positive role models ("Be the person you want your child to be.") He said they need to have firm rules and regulations, know who their children's friends are, reduce screen time, postpone social media as long as possible.
As for Stepherson, 32, he's now been clean for three years. He works as an intervention coordinator for Intervention Services Inc. and Sober Solutions in Lowell.
He believes schools need to have mental health and substance abuse specialists on staff. He said families of people who are addicted have to change, learning how to stop enabling and being manipulated. He said the Region needs more halfway houses, so people recovering from addiction have after care and support.
"Let's make change and not just have lip service and seminars and conferences and mostaccioli," he said.
---
11 new Indiana laws to curtail the opioid crisis
11 new Indiana laws to curtail the opioid crisis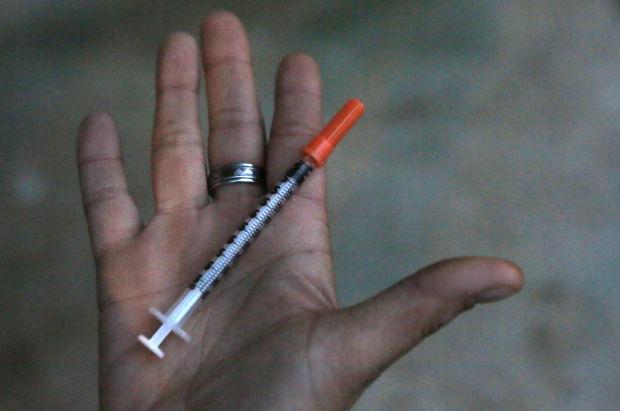 About 100 Hoosiers die from drug overdoses every month, many from opioids such as heroin and prescription painkillers. The widespread use of opioids is fueling one of the worst addiction crises in United States history.
Indiana has the 17th-highest rate of overdose deaths of any state, according to the Centers for Disease Control and Prevention, but is one of the hardest places to find treatment in the nation.
In response, Indiana lawmakers debated numerous bills during the recently concluded legislative session to reduce drug abuse and expand treatment in the state. Gov. Eric Holcomb ended up signing more than a dozen of them into law. This is what 11 of them will do:
Expand treatment to pregnant women and mothers. Two new laws aim to increase access to treatment for pregnant women and mothers addicted to opioids. According to hospital survey data by the Indiana State Department of Health, babies are born addicted to opioids in Indiana at about twice the national average.
Expand treatment to pregnant women and mothers.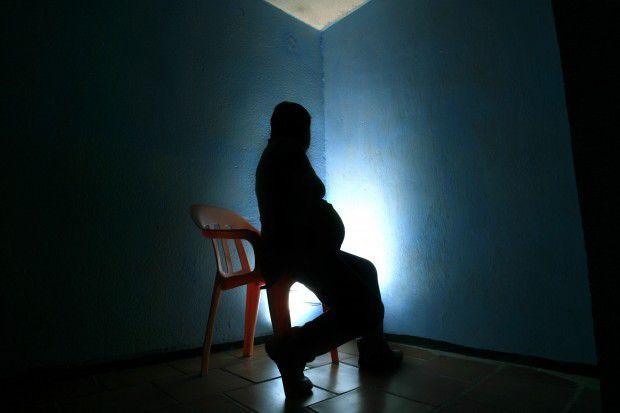 Expand treatment to pregnant women and mothers. Two new laws aim to increase access to treatment for pregnant women and mothers addicted to opioids. According to hospital survey data by the Indiana State Department of Health, babies are born addicted to opioids in Indiana at about twice the national average.
Senate Bill 243 establishes a pilot project to pay for OB/GYN doctors to be trained in prescribing drugs such as buprenorphine for medication-assisted treatment.
The bill authorizes another pilot project, where a hospital system in the state will develop a program to detect and treat neonatal-abstinence syndrome in babies and provide drug treatment to moms.
"We're trying to figure out a way to have less babies be born addicted but also keep these mothers wrapped up with mental health providers so hopefully they can continue on a path of not using illegal drugs after the baby is born," said state Sen. Michael Crider, R-Greenfield. "It's a dual benefit: the health of the baby and the continued health of the mother."
Senate Bill 446, meanwhile, sets up a pilot project to provide opioid treatment to pregnant women and mothers of newborns at three locations in Indiana: Indianapolis, Winchester and southern Indiana. The programs will provide residential drug treatment paired with parenting education, followed by home visits with continued addiction treatment.
Create housing and treatment for homeless addicts.
Create housing and treatment for homeless addicts. Senate Bill 242 directs the Indiana Housing and Community Development Authority to create a plan by 2018 to house and treat homeless Hoosiers who have a drug addiction, mental illness or combination of the two. Supporters noted that a similar program in Utah helped reduce that state's homeless rate to nearly zero.
Form mobile treatment teams.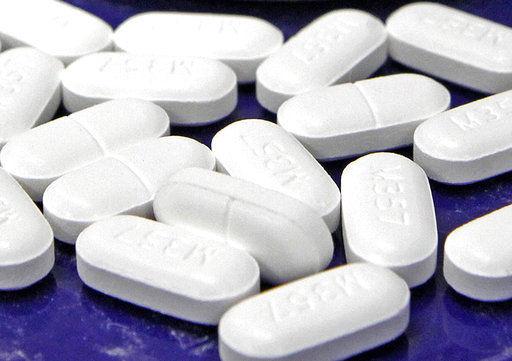 Form mobile treatment teams. Indiana has the 16th-highest rate of residents who needed treatment in the past year but didn't receive it, according to the Substance Abuse and Mental Health Services Administration. That lack of drug rehab is particularly acute in rural stretches of the state with no treatment facilities at all.
State Rep. Steve Davisson, a Salem Republican who represents some of those areas, authored House Bill 1541, which supplies the framework for mobile treatment units to expand care in underserved parts of the state.
The so-called addiction treatment teams will consist of at least a nurse practitioner or physician assistant, a drug therapist and a recovery coach, who will be able to provide detox, medication-assisted treatment and counseling. They will be housed in jails, hospitals, clinics or churches.
While the bill didn't provide funding, the teams, which will have to be formed at the local level, can apply for grants from the state's $20-million Recovery Works program.
Davisson said the initiative will give jails in the state the resources to institute treatment programs.
"Any way you slice it, addiction has a criminal side to it, but it also has a medical side it. It's a disease state," he said.
"Seventy-five percent of people addicted to opioids got started because of opiate prescriptions. They just didn't go out one day and say, 'I want to shoot heroin.' They actually had a legitimate prescription from a doctor. It activated that little part of their brain that said, 'I need this.' "
Develop a plan to increase residential drug treatment in the state.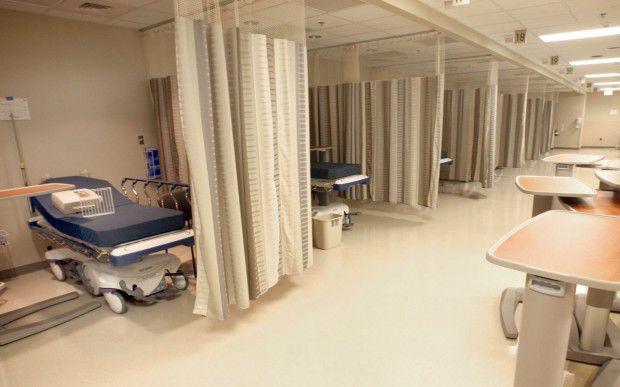 Develop a plan to increase residential drug treatment in the state. Senate Bill 156 orders the secretary of the Family and Social Services Administration to develop a plan by Jan. 1 to increase the number of inpatient and residential beds for detox and drug treatment in Indiana. That includes doing an inventory of available hospital beds across the state and state-owned buildings.
Ease requirements for starting needle exchanges.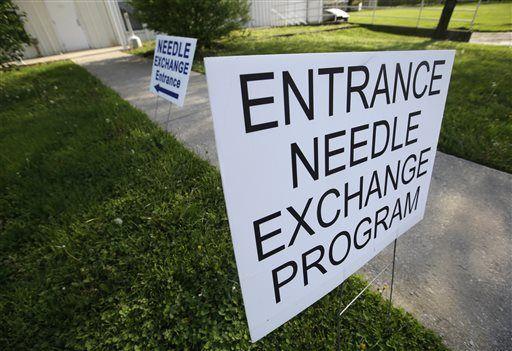 Ease requirements for starting needle exchanges. Syringe exchanges were illegal in Indiana until early 2015, when an HIV outbreak caused by intravenous opioid users in Scott County led then-Gov. Mike Pence to issue an executive order starting one there. That program helped the epidemic from growing.
The state later enacted a law allowing counties with high rates of HIV or hepatitis C to operate needle exchanges upon the OK of the health commissioner. House Bill 1438 allows municipalities to establish the programs without state approval.
The bill had the support of the state's public health community, including state Health Commissioner Jerome Adams, but was opposed by some law enforcement officials, like Attorney General Curtis Hill, who argued it would encourage drug use.
Restrict opioid prescribing.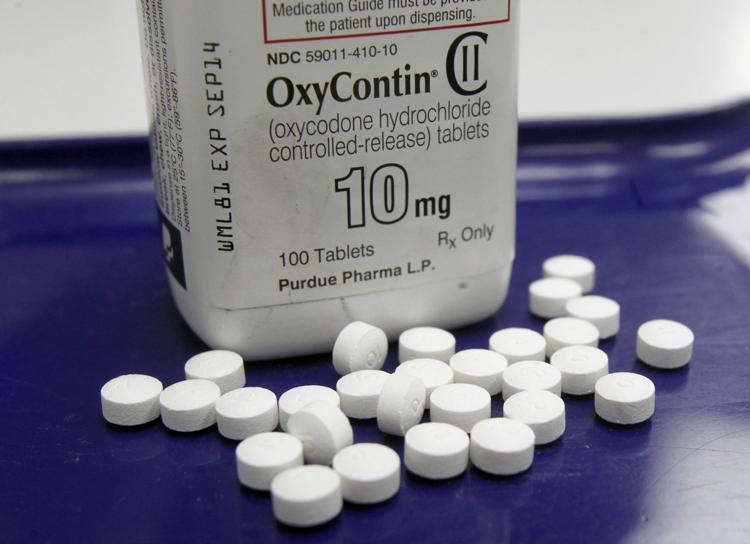 Restrict opioid prescribing. Senate Bill 226 limits the prescribing of opioids to adults using them for the first time and most children to seven days. Indiana ranks ninth in the nation for per-capita opioid painkiller prescriptions, according to the CDC, with 1.9 prescriptions for every Hoosier.
Provide treatment to non-violent drug offenders.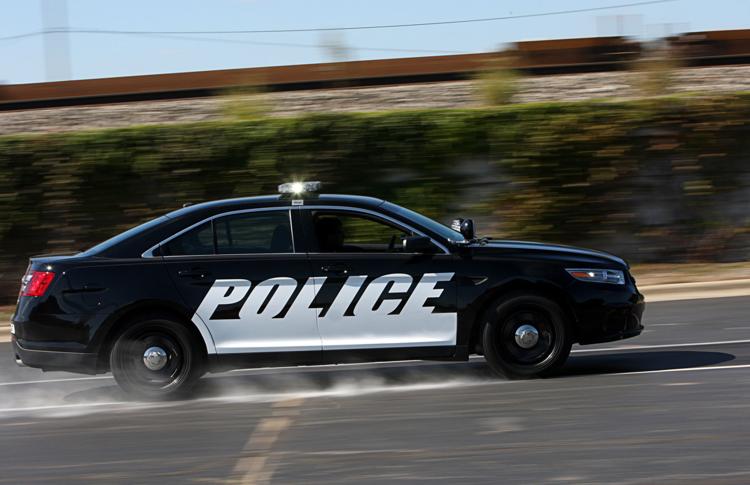 Provide treatment to nonviolent drug offenders. Senate Bill 510 authorizes a four-year pilot project to develop a residential treatment facility in Allen County for non-violent drug felons in lieu of prison. The state will provide $1.5 million toward the project given there are local matching funds. The program will measure the recidivism rates of the offenders and cost savings compared to incarceration.
"We'll take what's successful and replicate it to other regions," said state Sen. Jim Merritt, an Indianapolis Republican who authored the bill. "It's all about seeing the data and what works and what doesn't work."
Ban a previously legal synthetic opioid.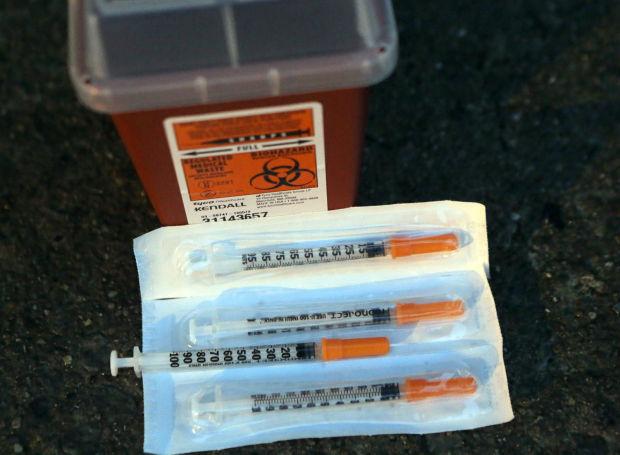 Ban a previously legal synthetic opioid. House Bill 1019 outlaws U-47700 in Indiana. The synthetic opioid, which goes by the street name "pink," is stronger than morphine and can be purchased on the internet from foreign countries. The drug was blamed for the deaths of a Bloomington couple last year.
Make changes to the INSPECT program.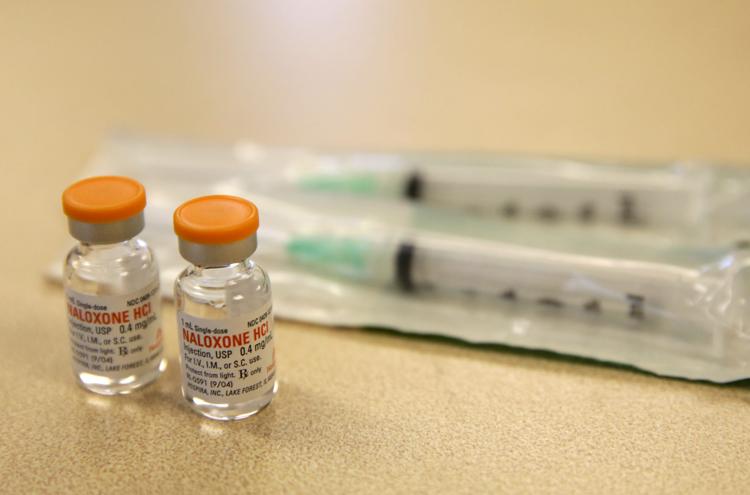 Make changes to the INSPECT program. Senate Bill 151 requires prescribers to indicate when a patient has entered into a pain management agreement. It allows the state's data analysis arm, the management performance hub, to obtain confidential data from INSPECT. And it sets up a work group to study the feasibility of adding every administration of an overdose-reversal drug and data from law enforcement investigations into INSPECT.
Another law, Senate Bill 408, audits the amount of money being spent to integrate INSPECT with electronic health record systems and asks a committee to study improvements to INSPECT.