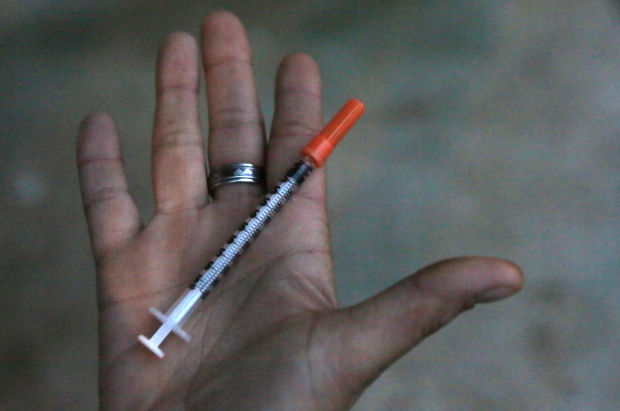 A group has formed to solve the opioid crisis in the Region and is asking residents to take part in a survey on the greatest drug treatment needs.
"We have to work together to address the opioid epidemic," said Kathy Hartman-McCarthy, director of acute intensive services for Merrillville-based Regional Mental Health Center, one of the group's members.
The consortium, known officially as Trauma-Informed Recovery-Oriented System of Care, came about with funding from the state Family and Social Services Administration's Division of Mental Health and Addiction to come up with a regional approach to tackling substance abuse.
Consortium member Rosemarie Grabowski of the Indiana Parenting Institute said want to increase "empathy" in the community surrounding drug addiction, and awareness that people dealing with it need help and not scorn.
In 2018, Lake County had 152 drug overdose deaths, while Porter County had 46 and LaPorte had 17, according to their county coroners. Many of those deaths involved opioids, a class of drugs that includes heroin and fentanyl.
The group has gotten about 75 survey responses so far and has identified long-term sober housing, and to a lesser extent transportation, as among the Region's greatest treatment needs.
"We have to coordinate better to know what the resources are out there, and how people can get access to those resources," Hartman-McCarthy said.
Another group member, Dr. William Mescall, mental health director at the Lake County Jail, noted that the recidivism rate at the jail is much higher among offenders with substance abuse disorder, particularly ones with comorbid mental illnesses.
"You're almost guaranteed to come back to the jail if you have comorbid disorders," he said. "If you keep these people out of jail, you're saving money."
That's why the collective intends to bring its data on treatment needs to local government boards, in the hopes of securing public funding to solve the issues.
Group member LaShaunta Pierce, division assessment manager for the Department of Child Services in Lake County, said that more and more children are coming into the child protection system because of their parents' opioid addictions.
But, she noted, "in Lake County the (treatment) resources are few and far between."
The organization's other partners include health insurer Anthem and United Way of Porter County.
"We'll never be able to address the needs of everyone, but Lake County can do a better job than it's doing to meet the needs of the community," Hartman-McCarthy said.