ST. JOHN — A light breeze and sunny skies welcomed shoppers to the opening day of the St. John farmers market Sunday. 
However, some restrictions were in place due to the COVID-19 pandemic.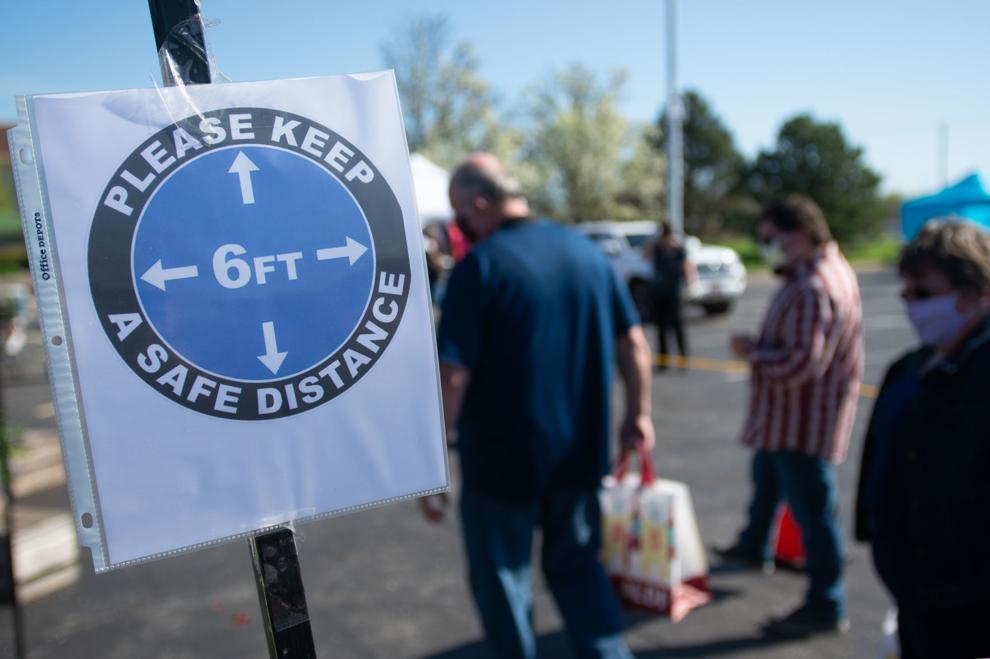 Only 25 shoppers were allowed to enter in the market at a time, with a line forming near the entrance.
Signs encouraged shoppers and vendors alike to wear masks and to be at least 6 feet away from others. Arrows on the pavement encouraged one-way traffic. 
Shoppers were encouraged to practice social distancing in the line, while Mark Roberts, assistant manager of the market, watched the number of folks coming and going.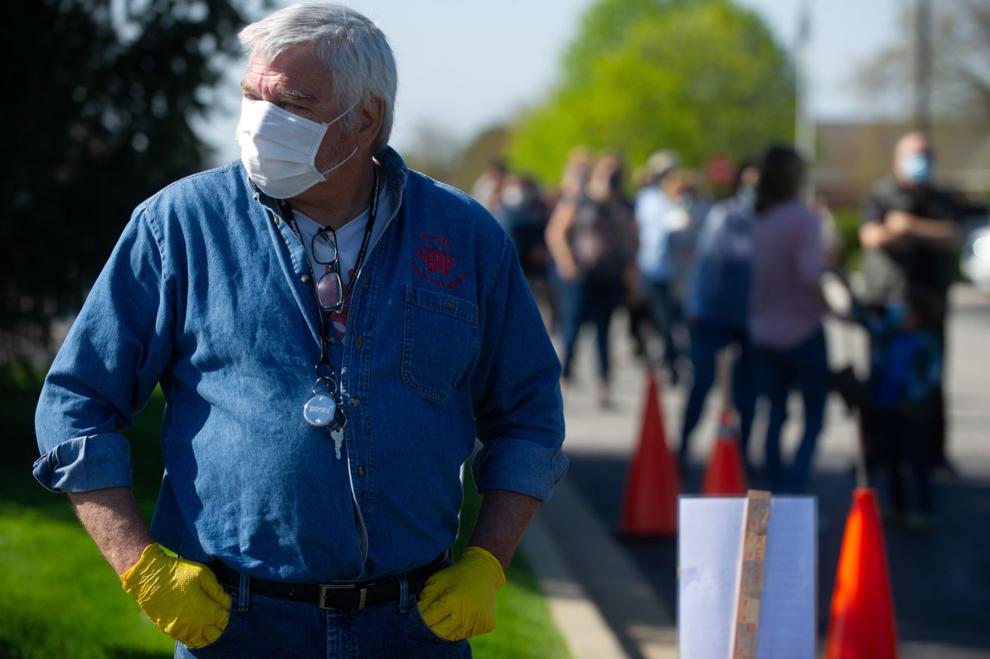 Those who have been sick or who have been around someone who has been ill or tested positive for COVID-19 within the past two weeks should not attend the market, a sign near the entrance read. 
Despite guidelines, shoppers showed up to support local businesses. 
"I have done double the business today," said Shelly Pitts, owner of Lather Me Up Soaps. 
Pitts has been selling her goat milk and olive oil soap at the market for seven years, she said. 
"My customers all pretty much have been contacting me asking if I'm going to be here, and I've chosen to because I think my soaps are essential," Pitts said. 
"I think it's just time to start getting out." 
In addition to wearing protective gear, Pitts said she encourages shoppers to use bakery tissues to pick up items they wish to purchase or smell. 
Like Pitts, Alexis Coronado, of Griffith-based Ay Chihuahua's Delicious Mexican Food, wanted to come out for her longtime customers. 
"I've always been a part of the market," Coronado said. "I have a restaurant in Griffith, Indiana, so we're not doing too good over there so I'm hoping to get more of the customers, plus I started here with the market so all my customers are over here." 
Though shoppers cannot sit down and enjoy food at the market, they are allowed to carry items out, including Coronado's tacos, walking tacos, pico de gallo, guacamole or tamales. 
"I was shocked at how many people came in with everything going on. I did OK today — nothing like a million dollars," she said. "Something is better than nothing, and I get to see my customers' familiar faces, talk to them and then feed them delicious Mexican food."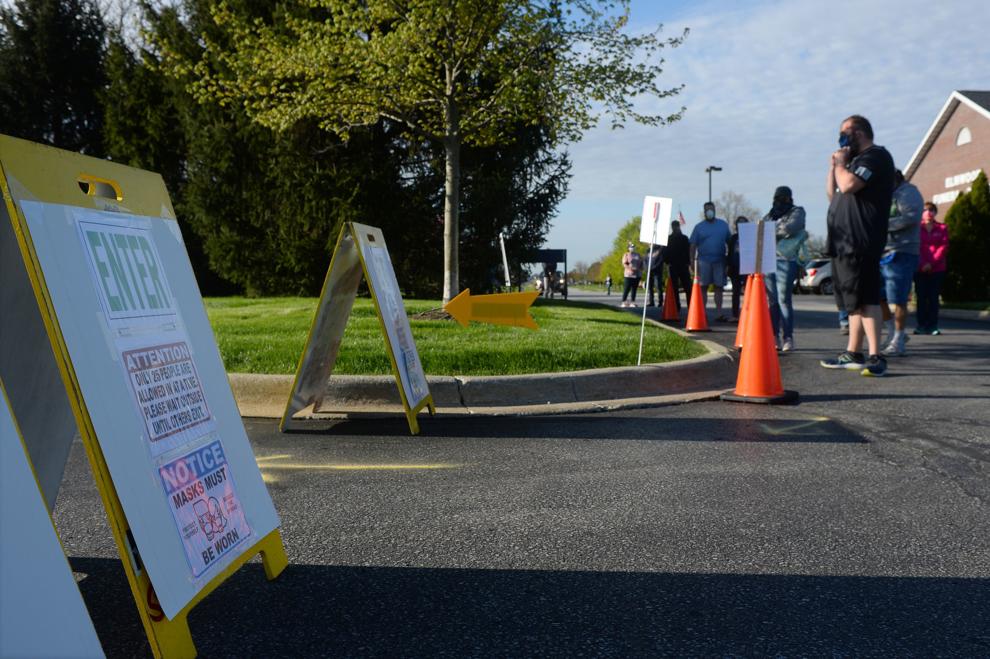 Lee Ann and Kimmer Murgach, of Good Morning Bakery based in Watseka, Illinois, said business was "fabulous." 
The couple, both wearing masks, had to take down a table down after selling many of their products, including sweet and savory breads, cookies, kolaczki, dipped pretzels, cake slices and cinnamon rolls. 
Kimmer said when the COVID-19 pandemic began, business got better. 
"People (are) stuck at home, so they treat themselves," he said. 
Liz Aquino, who runs Lane's End Farm with her husband, said there was a little anxiety around setting up at the market, but she knows the farm has a lot of regulars who rely on its produce. 
"I think it's important for people to get their food local like this," Aquino said from behind her mask, adding she can tell shoppers how many hands have touched the produce and how it was grown. 
A line of caution tape was set up at Lane's End Farm's booth, separating shoppers from the vendor. 
"I'm a real high risk. I'm a recent cancer survivor. My family's not real happy about me being here, but I mean, it's what I do," she said. "I love to give people fresh produce." 
Gallery: Regionites mask up amid coronavirus pandemic
Roni and Griffin Gold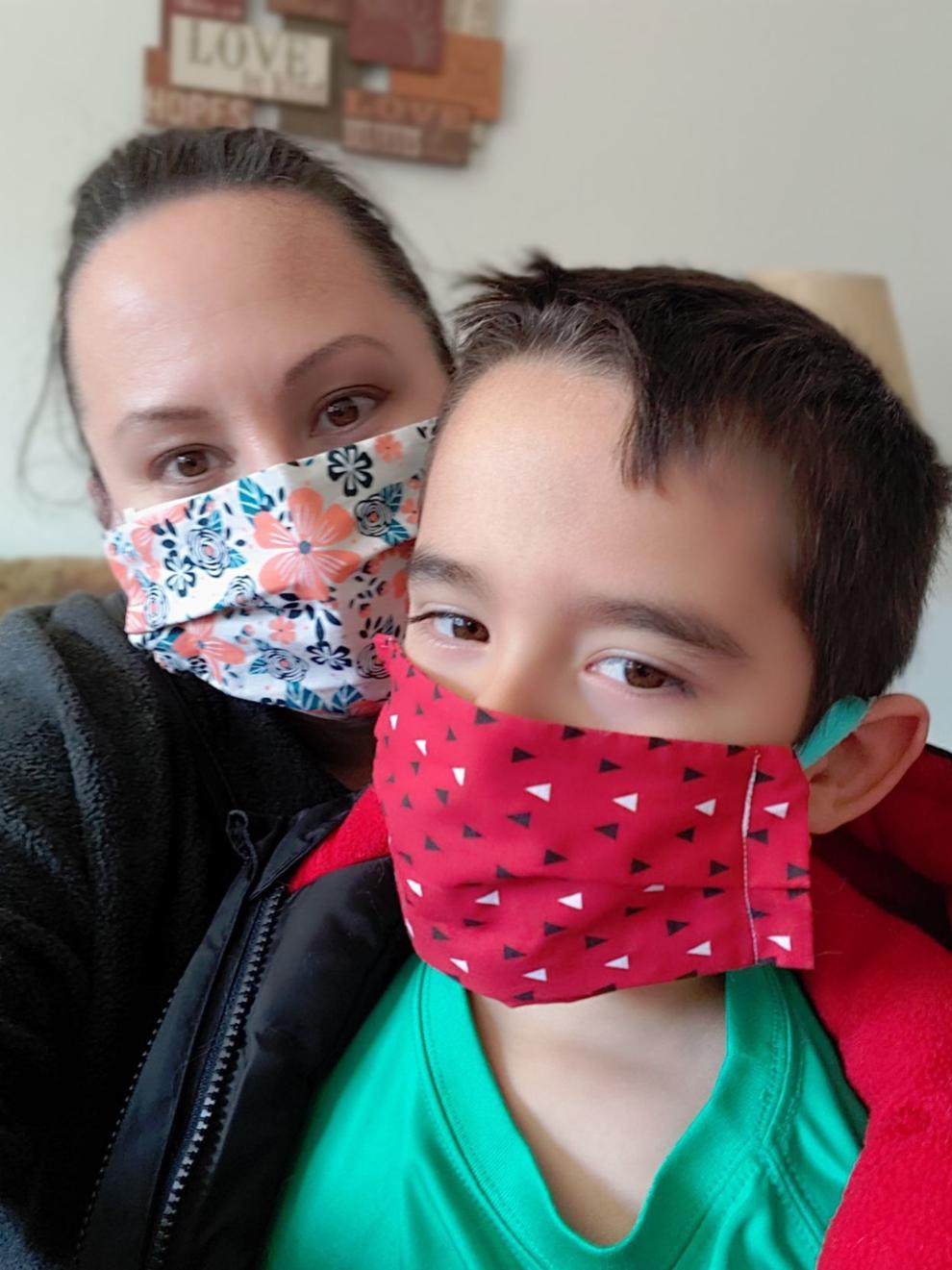 Alicia Vara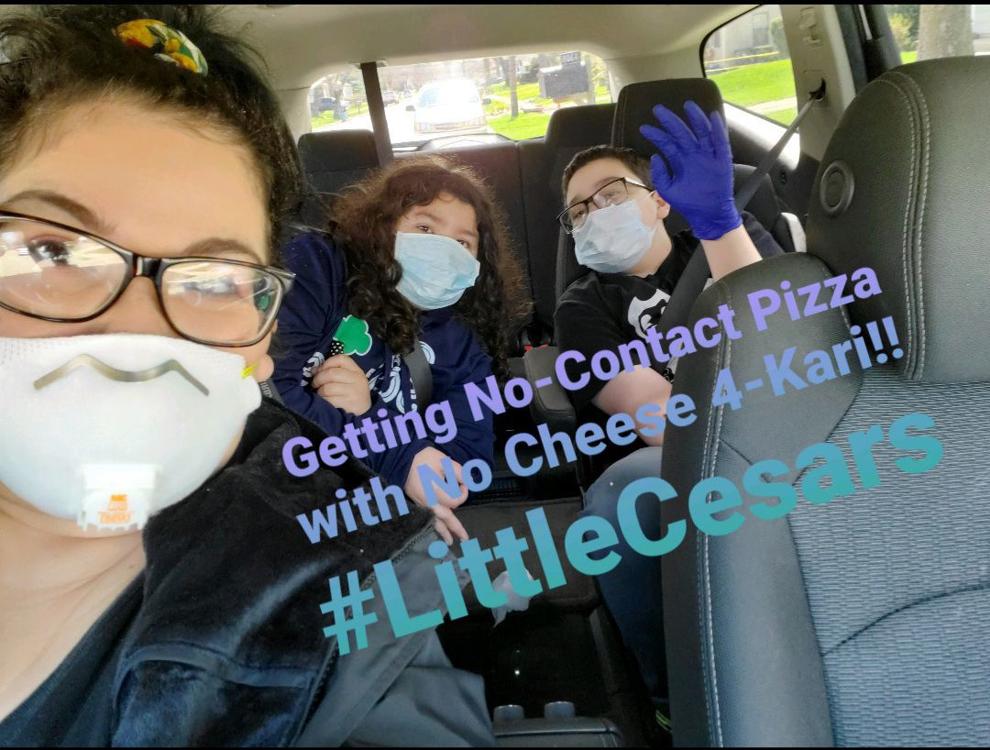 Marzena Poreba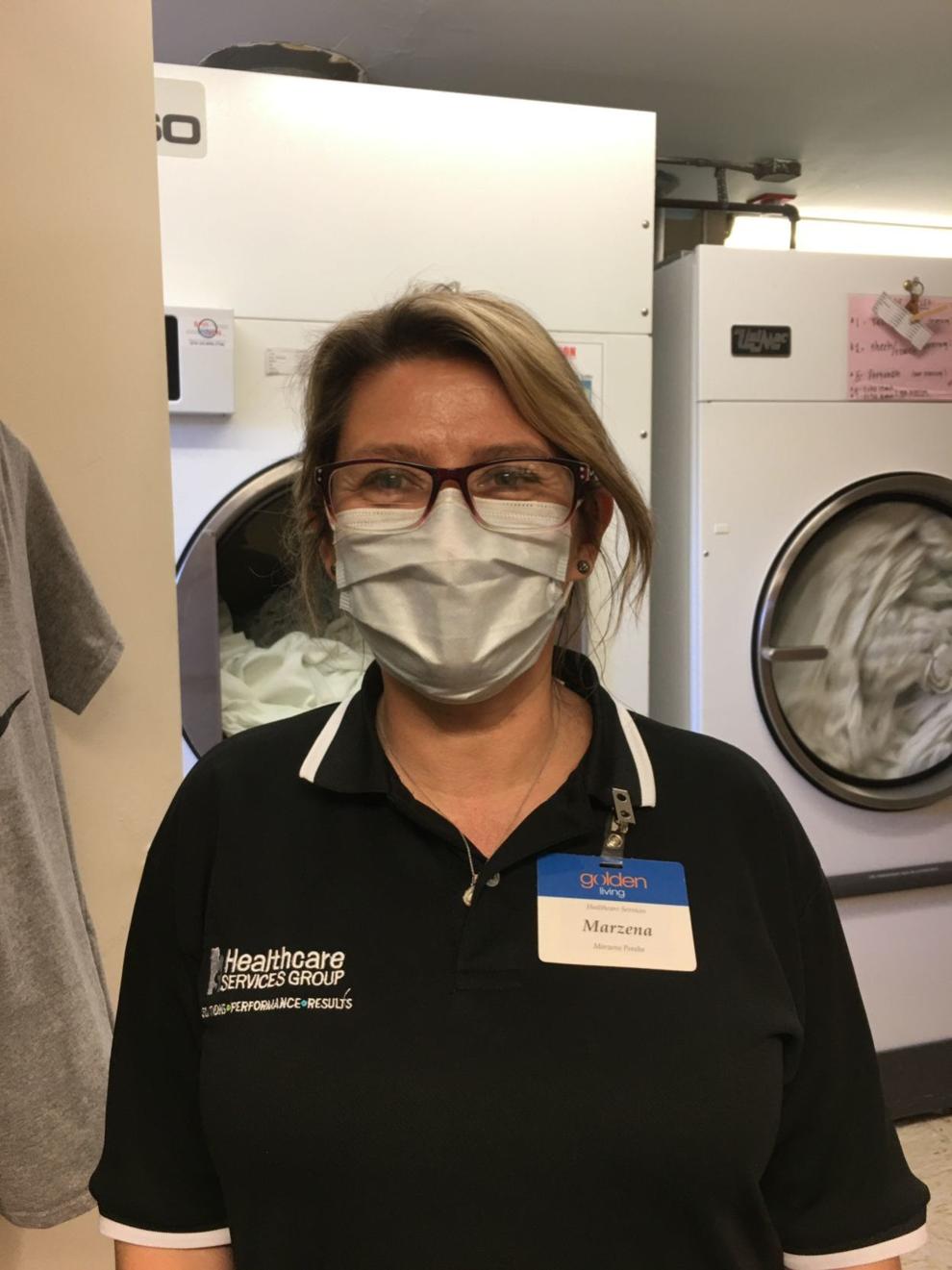 Jason Glisan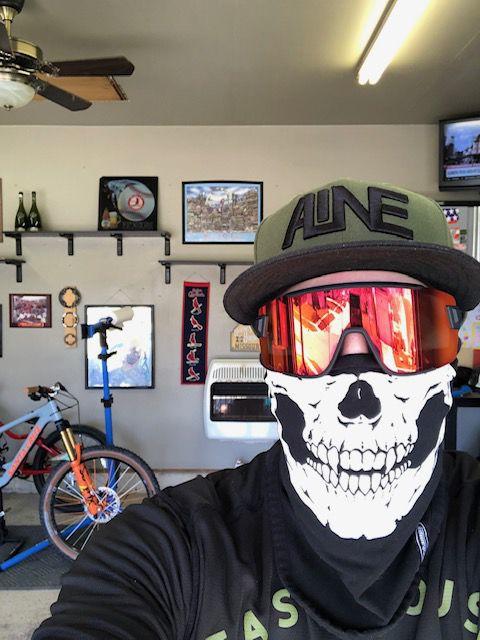 Antonio Uribe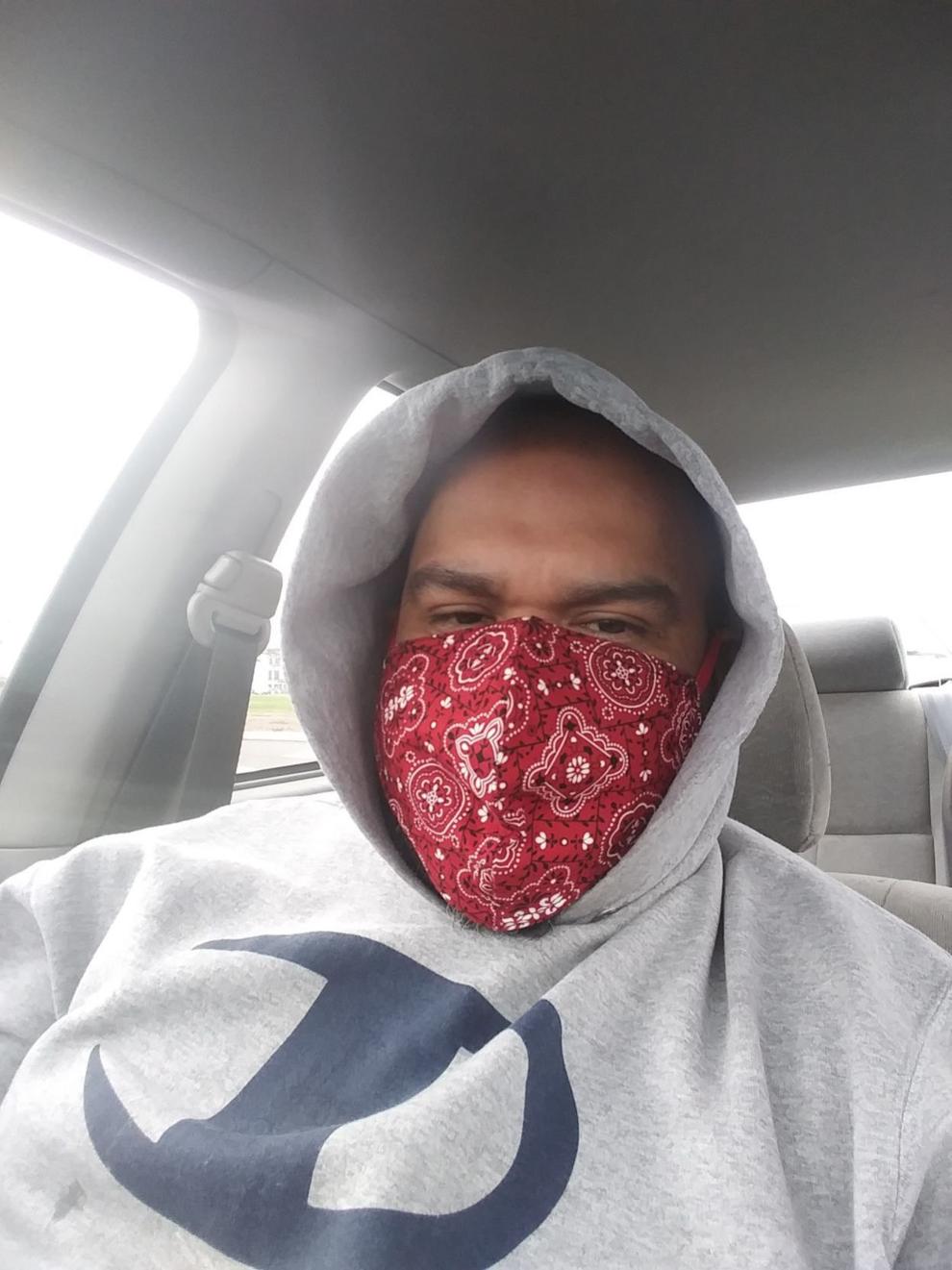 Nathan Donaldson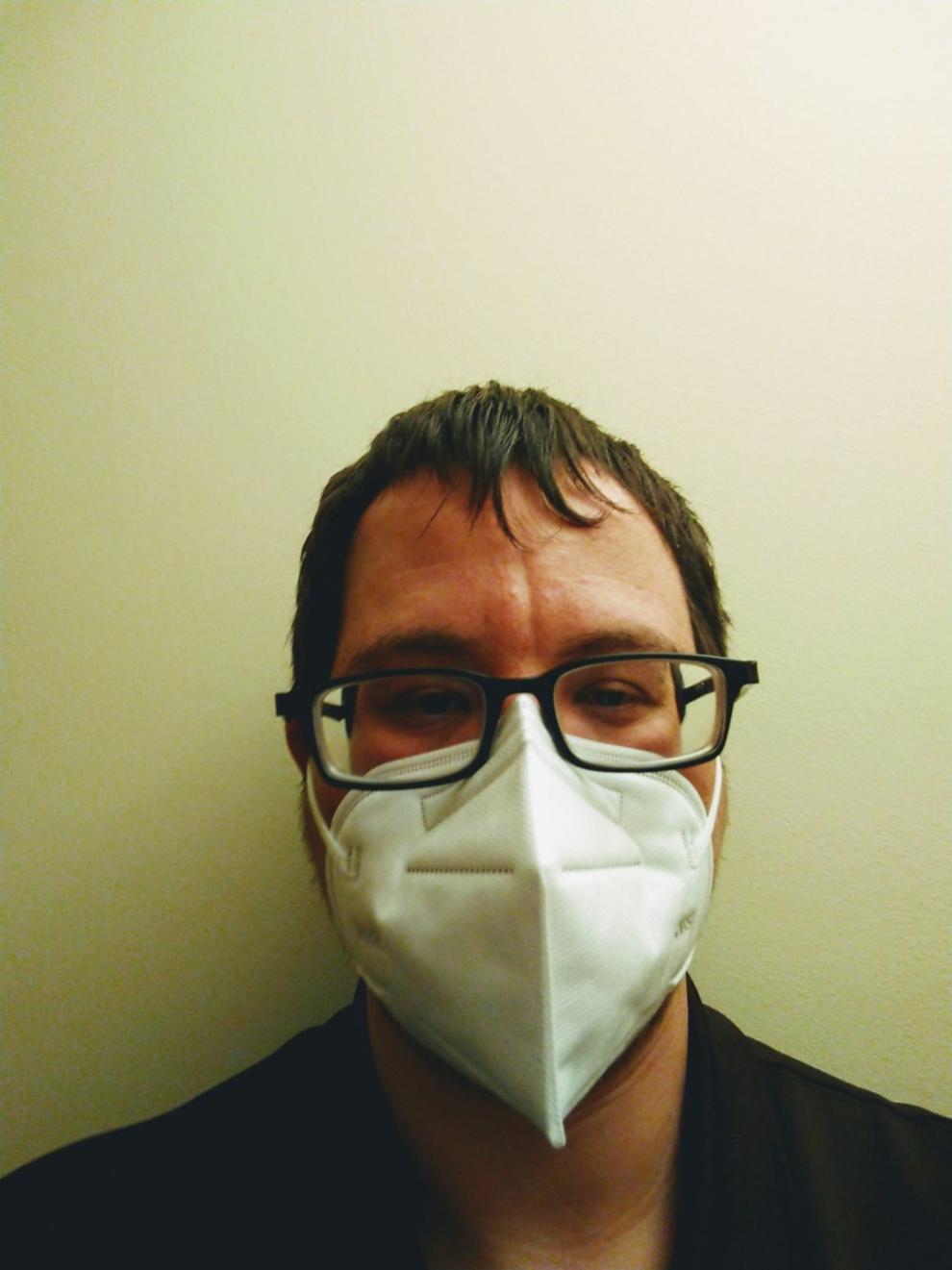 Pat Pullara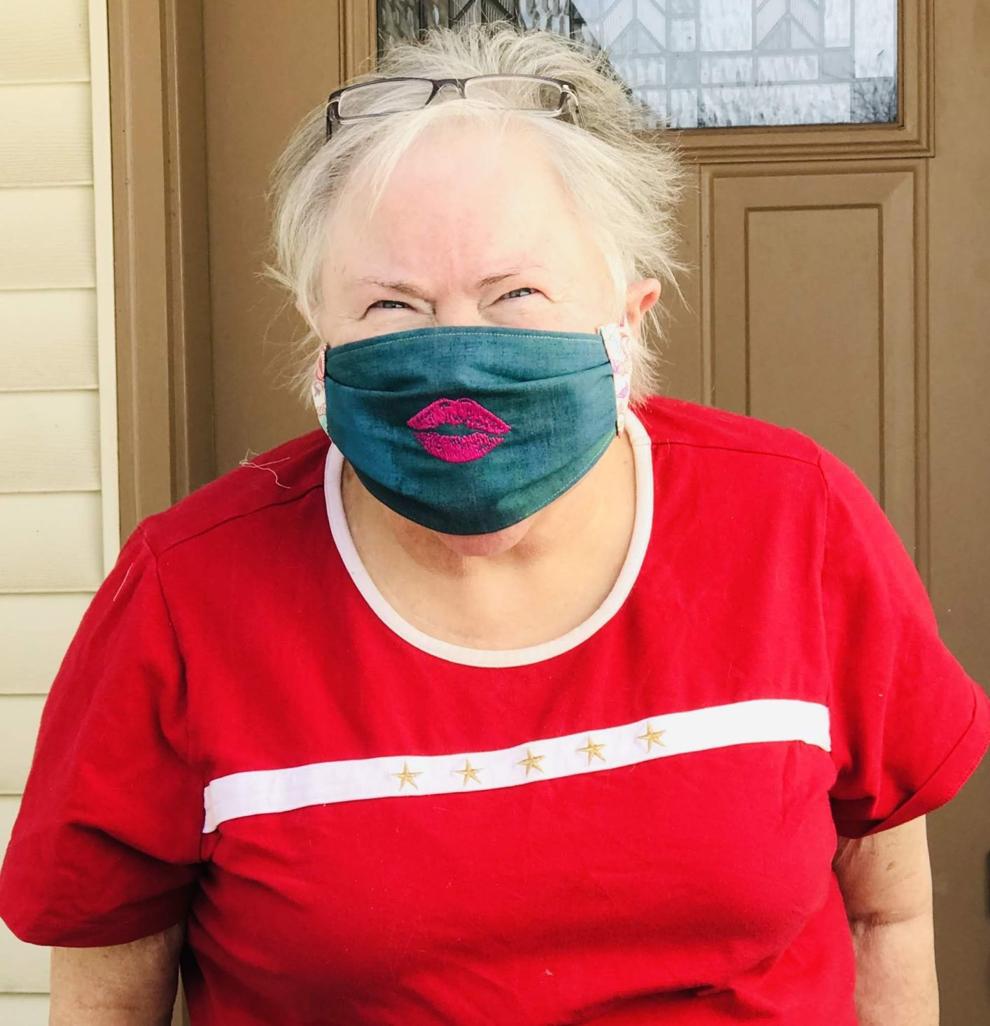 Harry Bielawski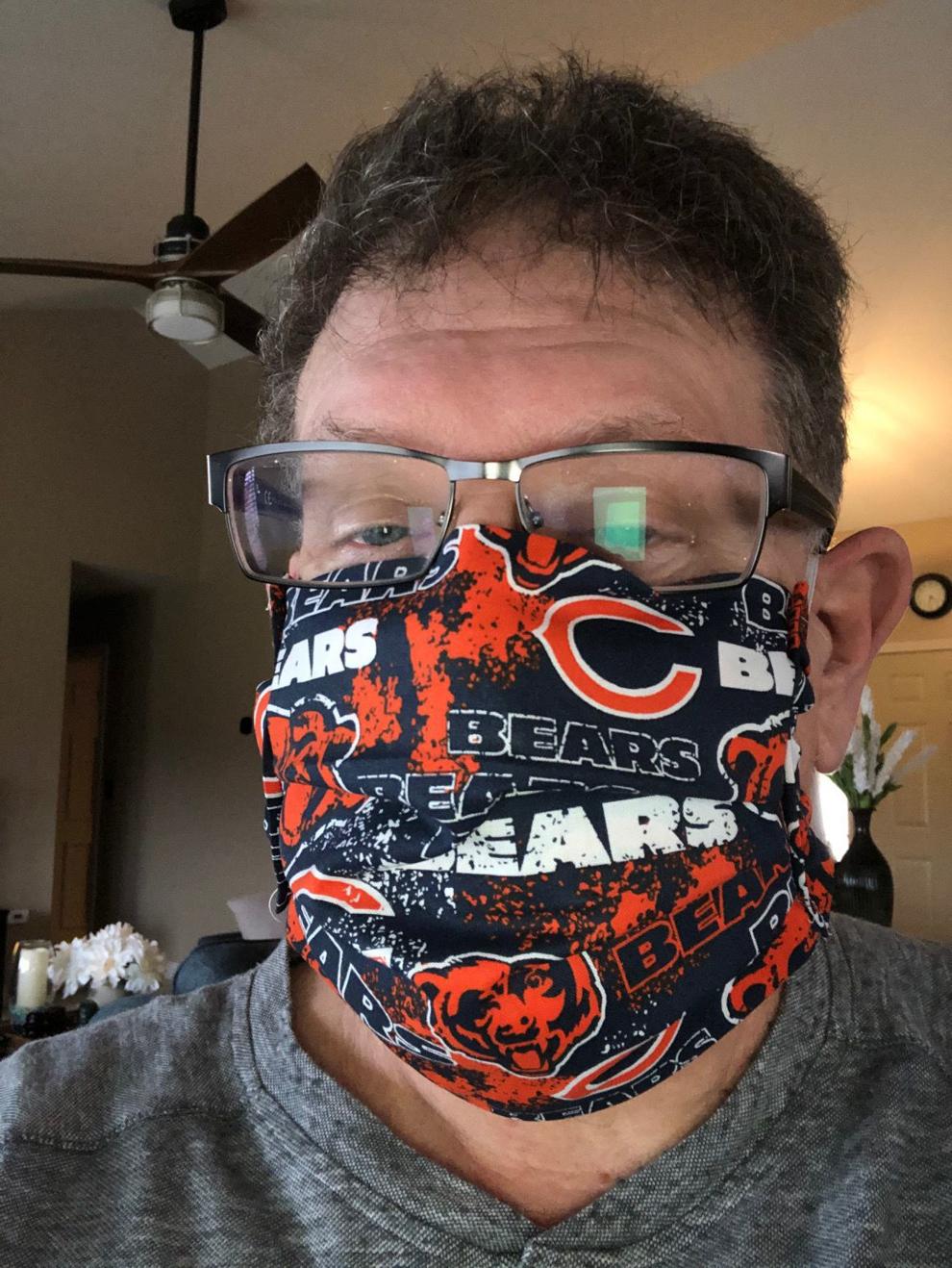 Jennifer Nadgerman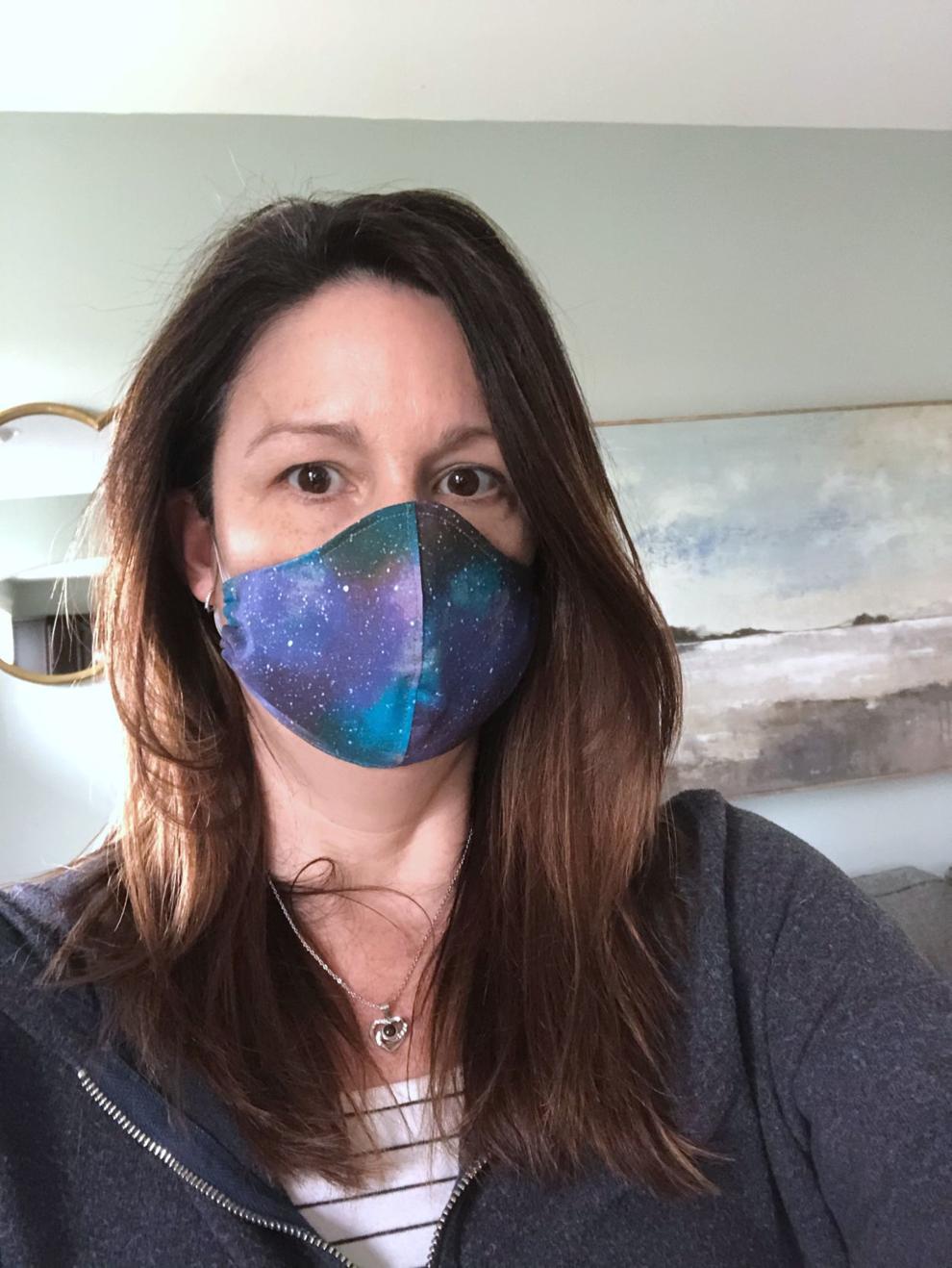 Cheryl Smith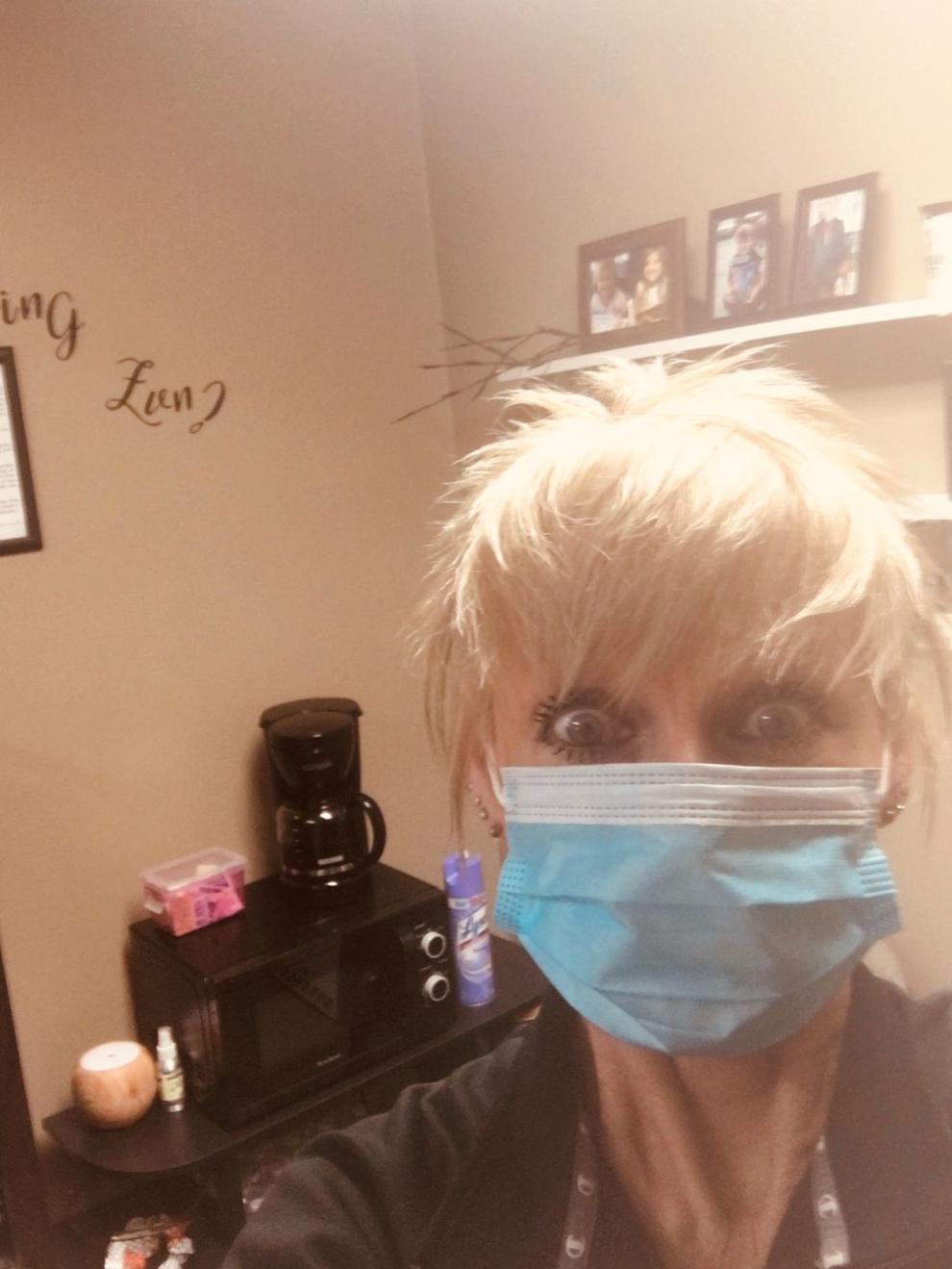 Jeannie Pritchard and Bob Frankovich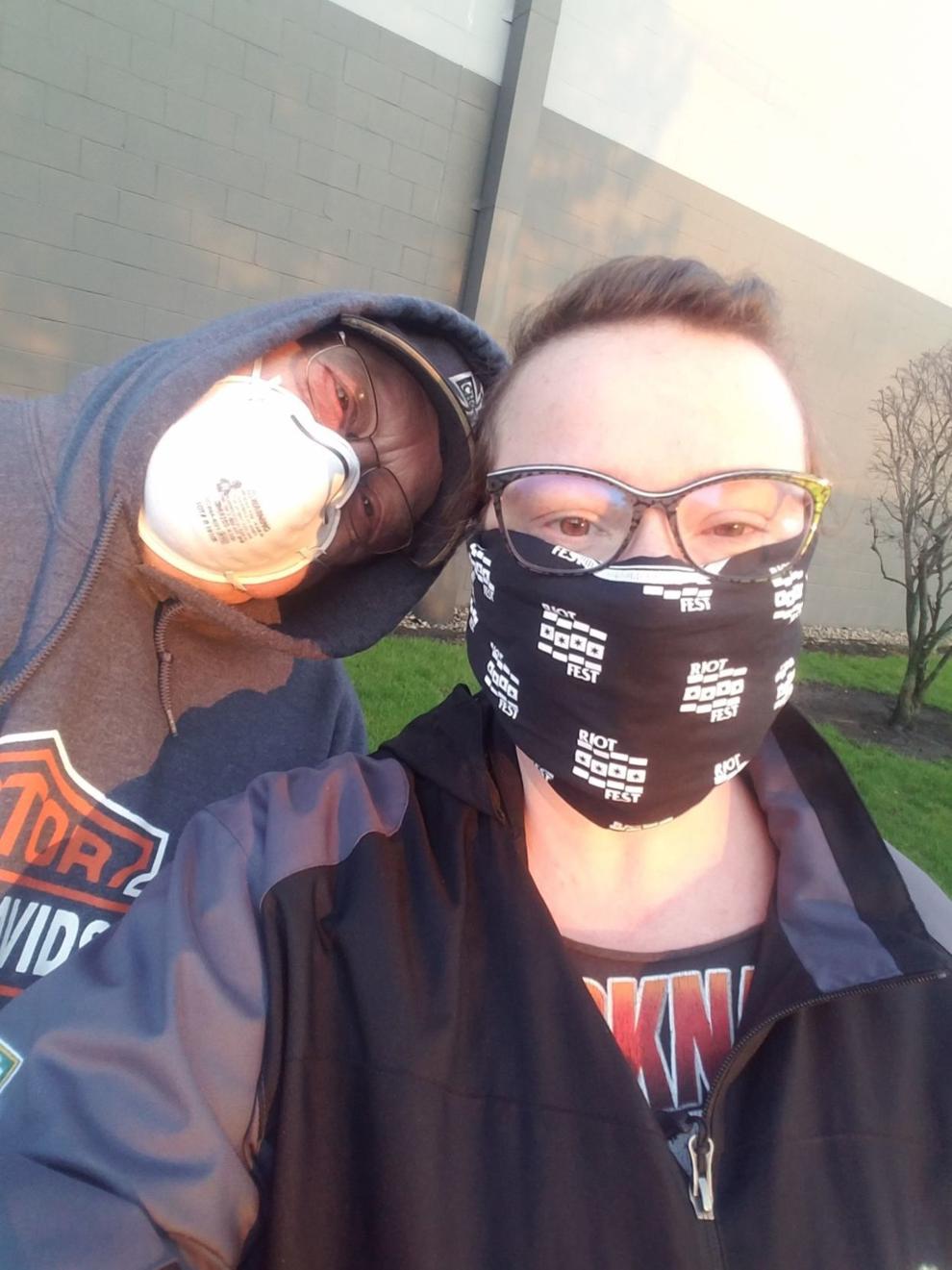 Elizabeth Castillo-Rivera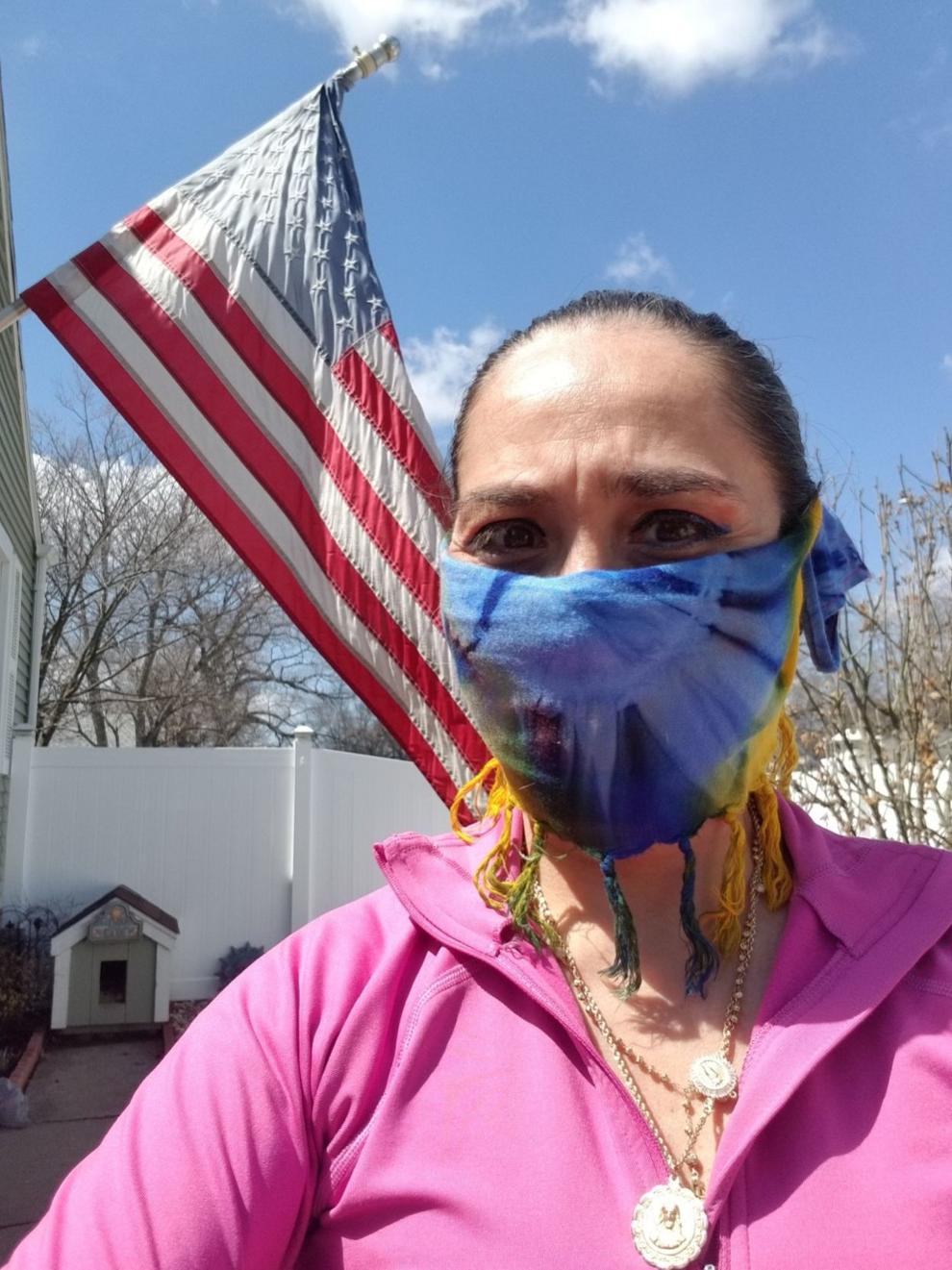 Antwoine Johnson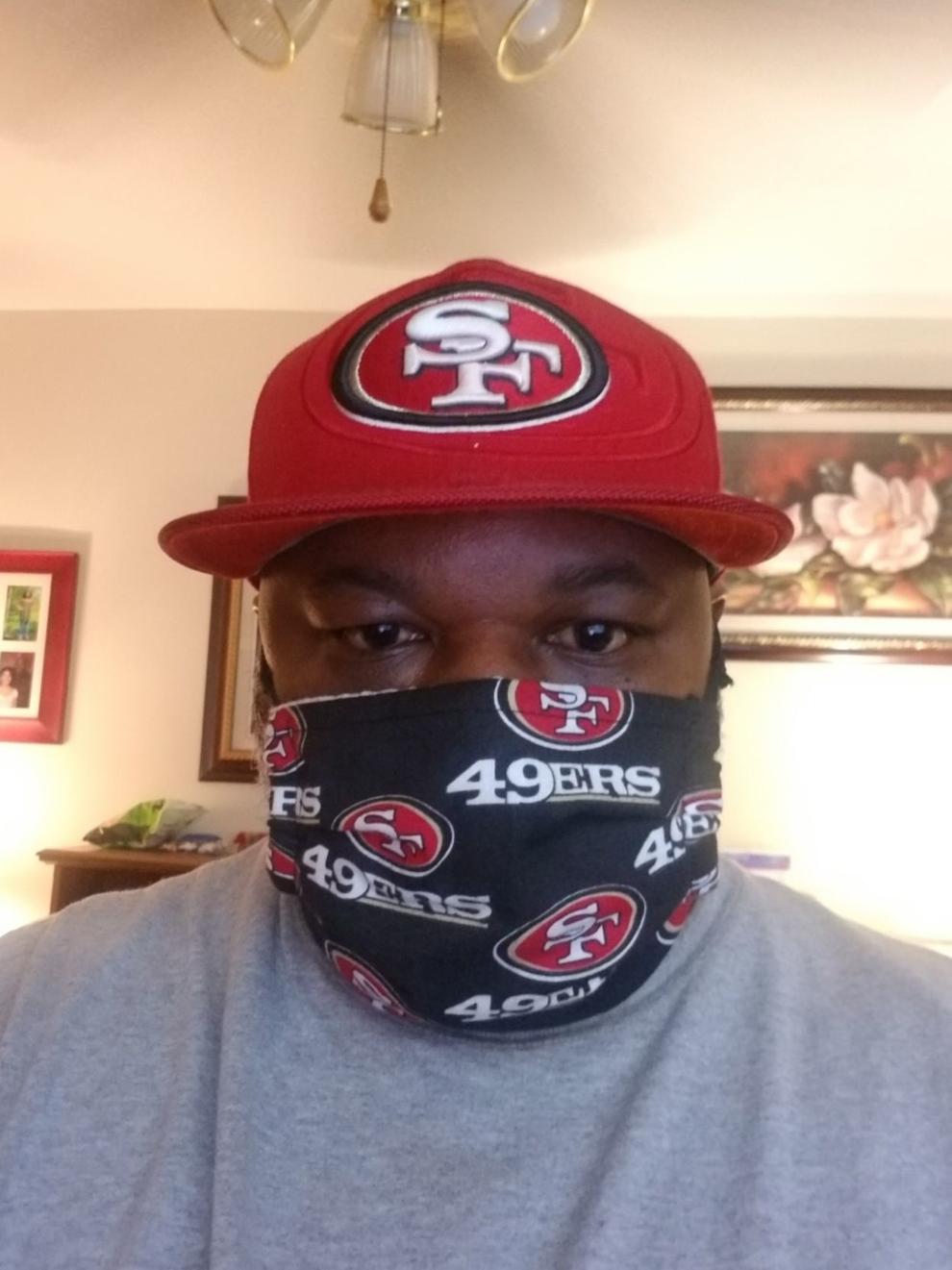 Richard Dvorscak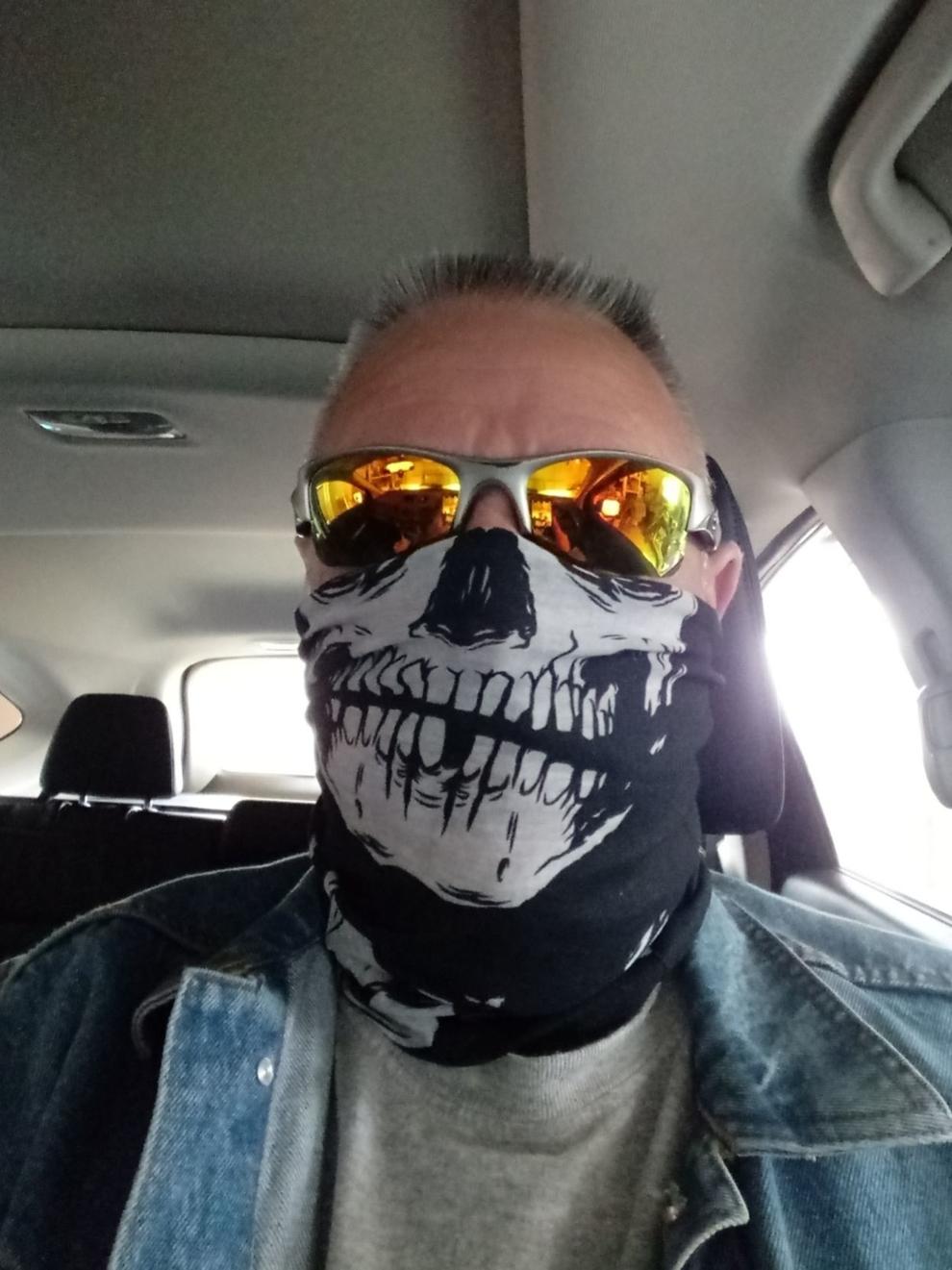 Mary Kerley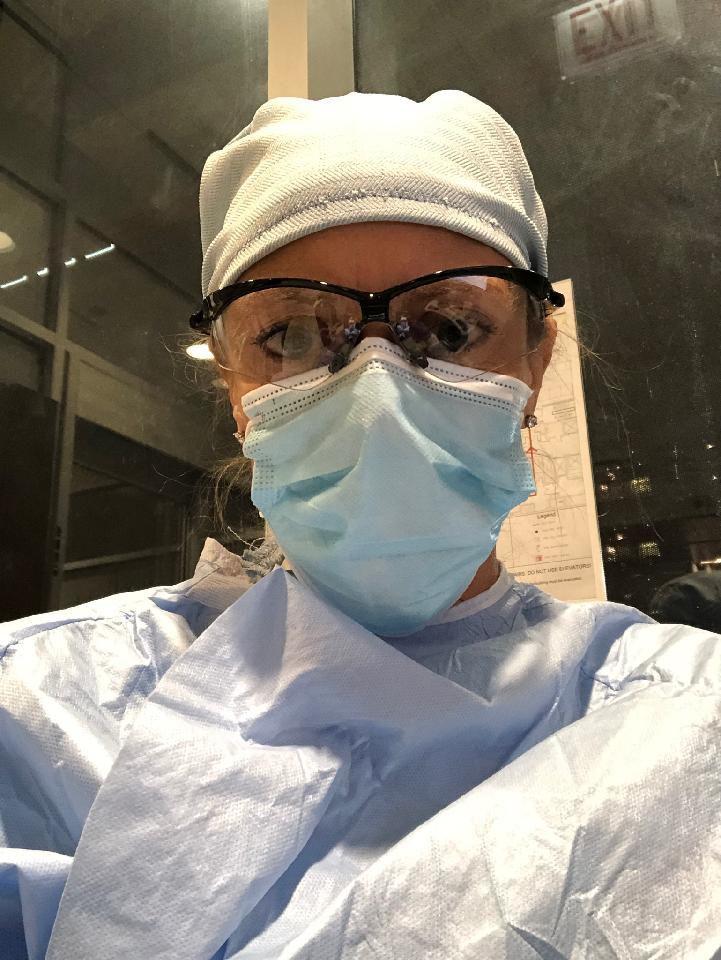 Joseph McCullough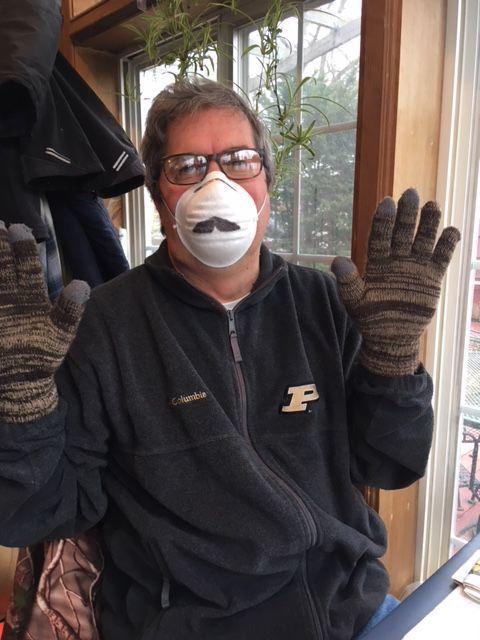 Tiffany Collins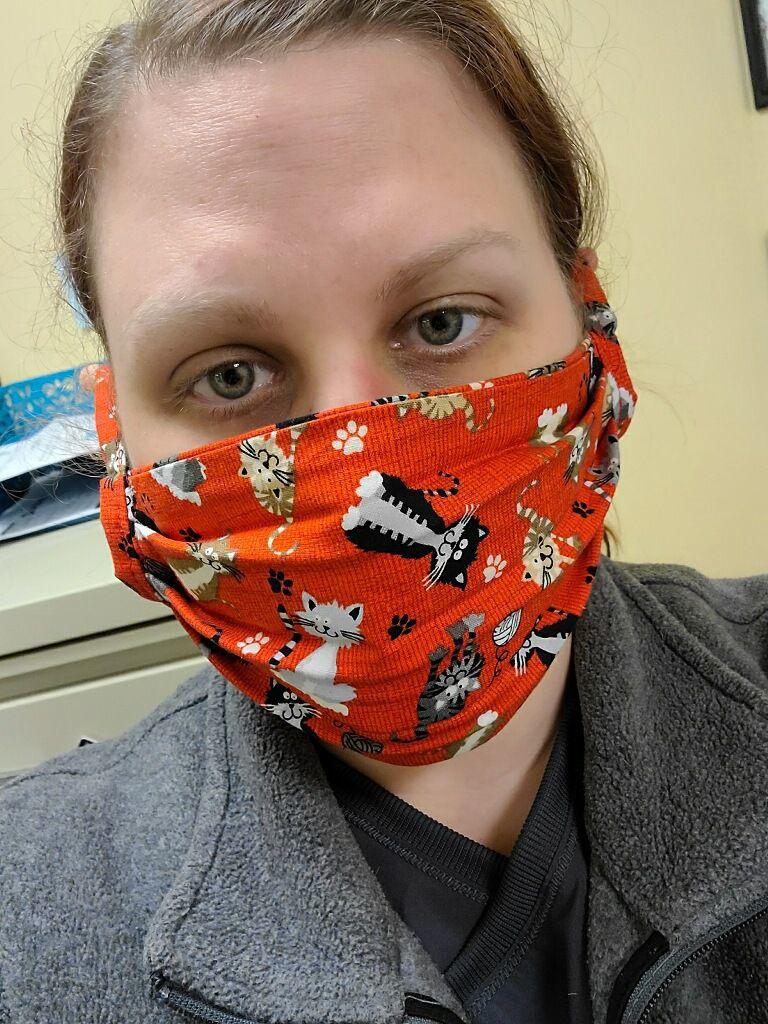 Susan El-Naggar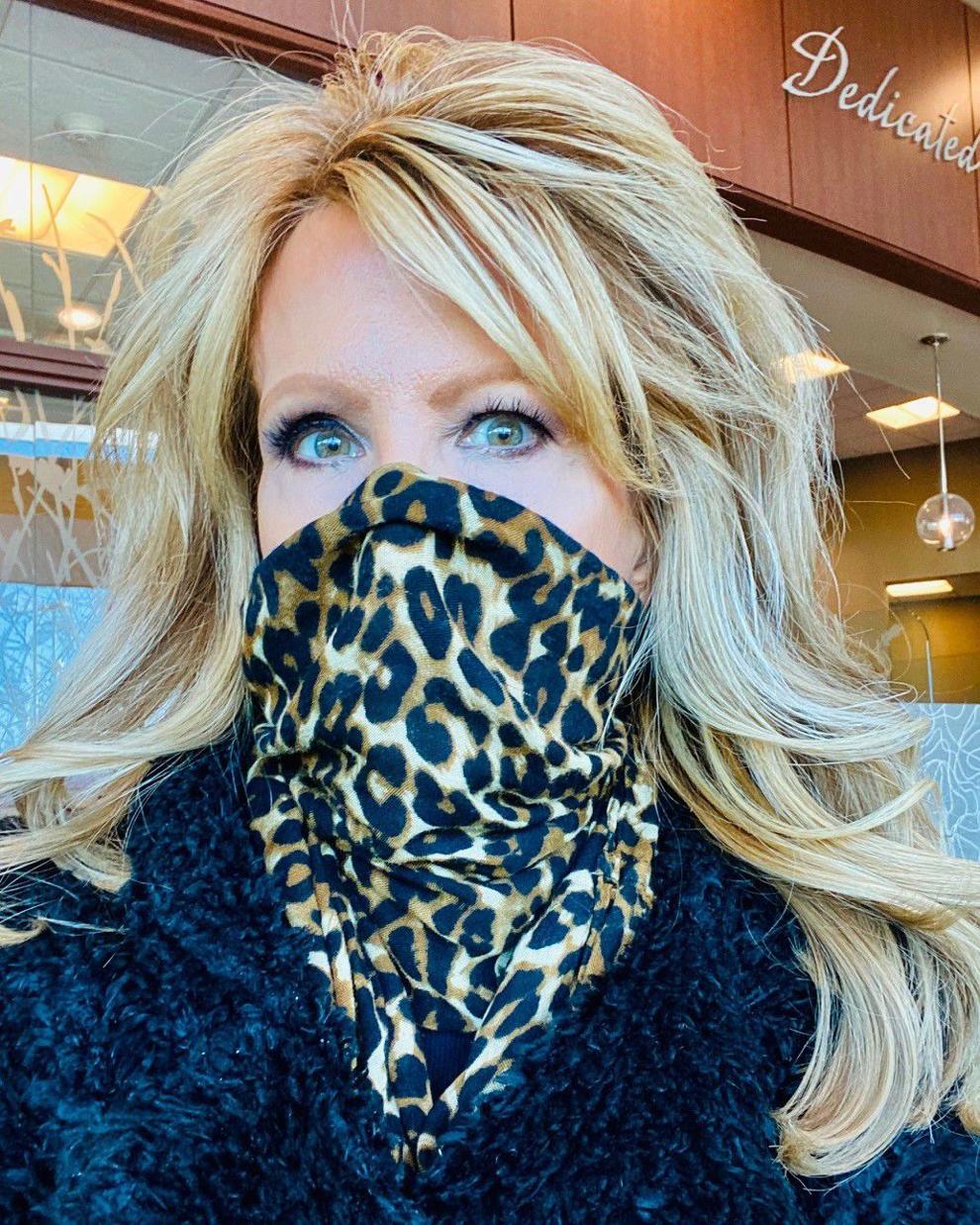 Debbie Walton Sexton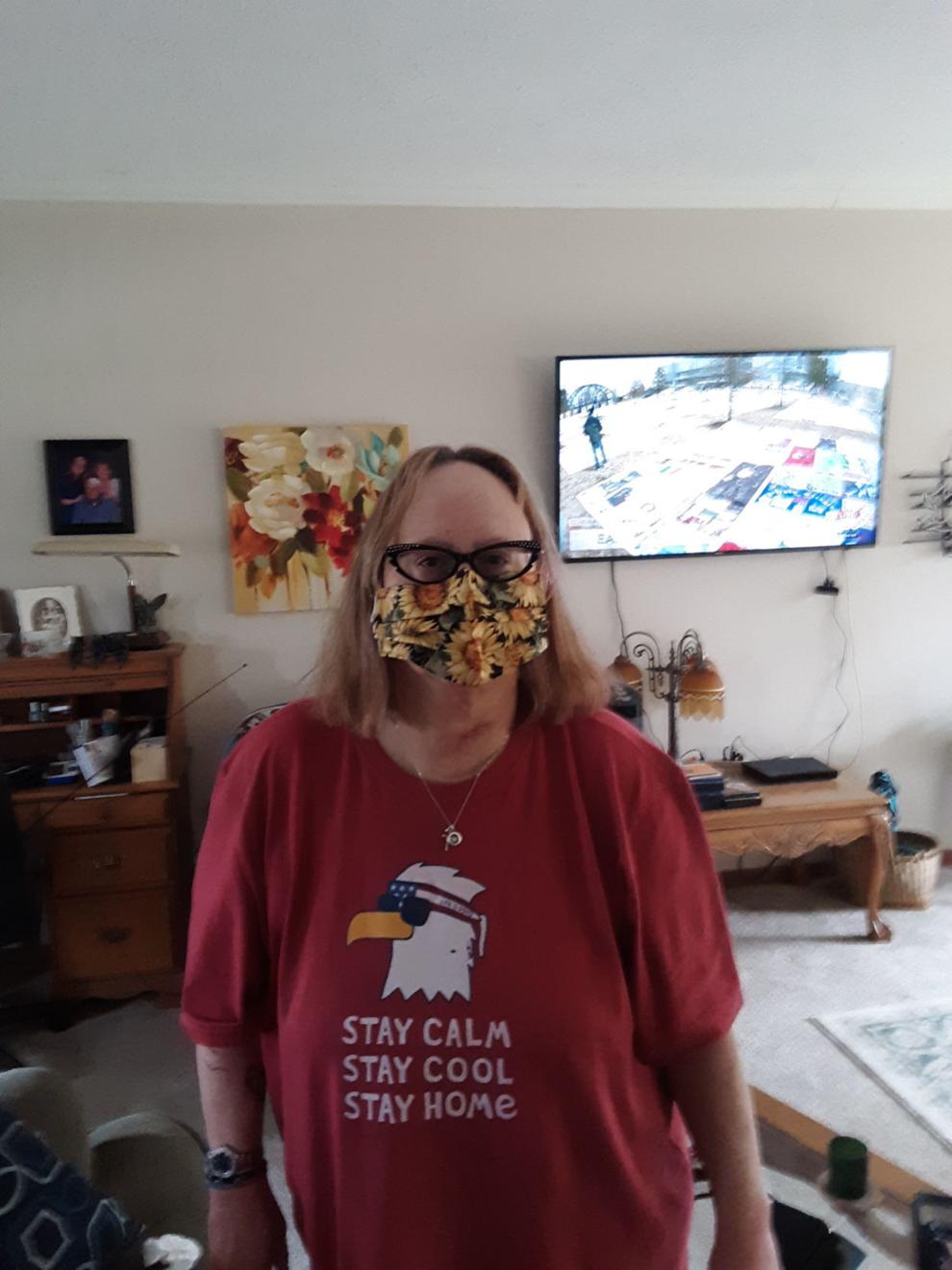 Danie Collins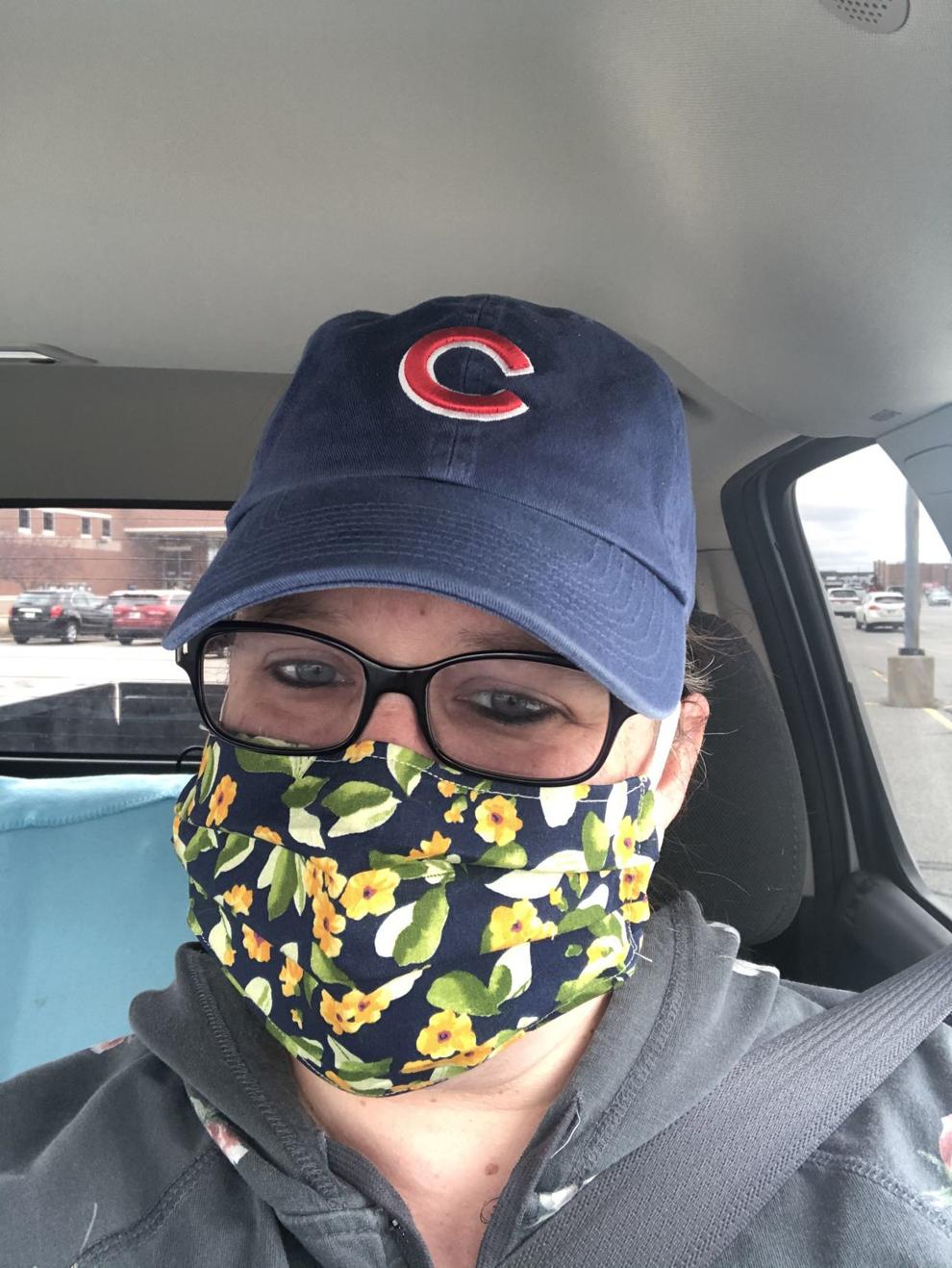 Beth Hobbs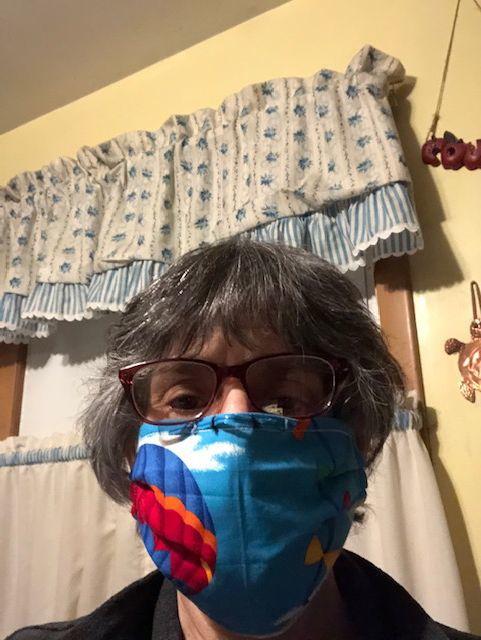 Natalie Ladd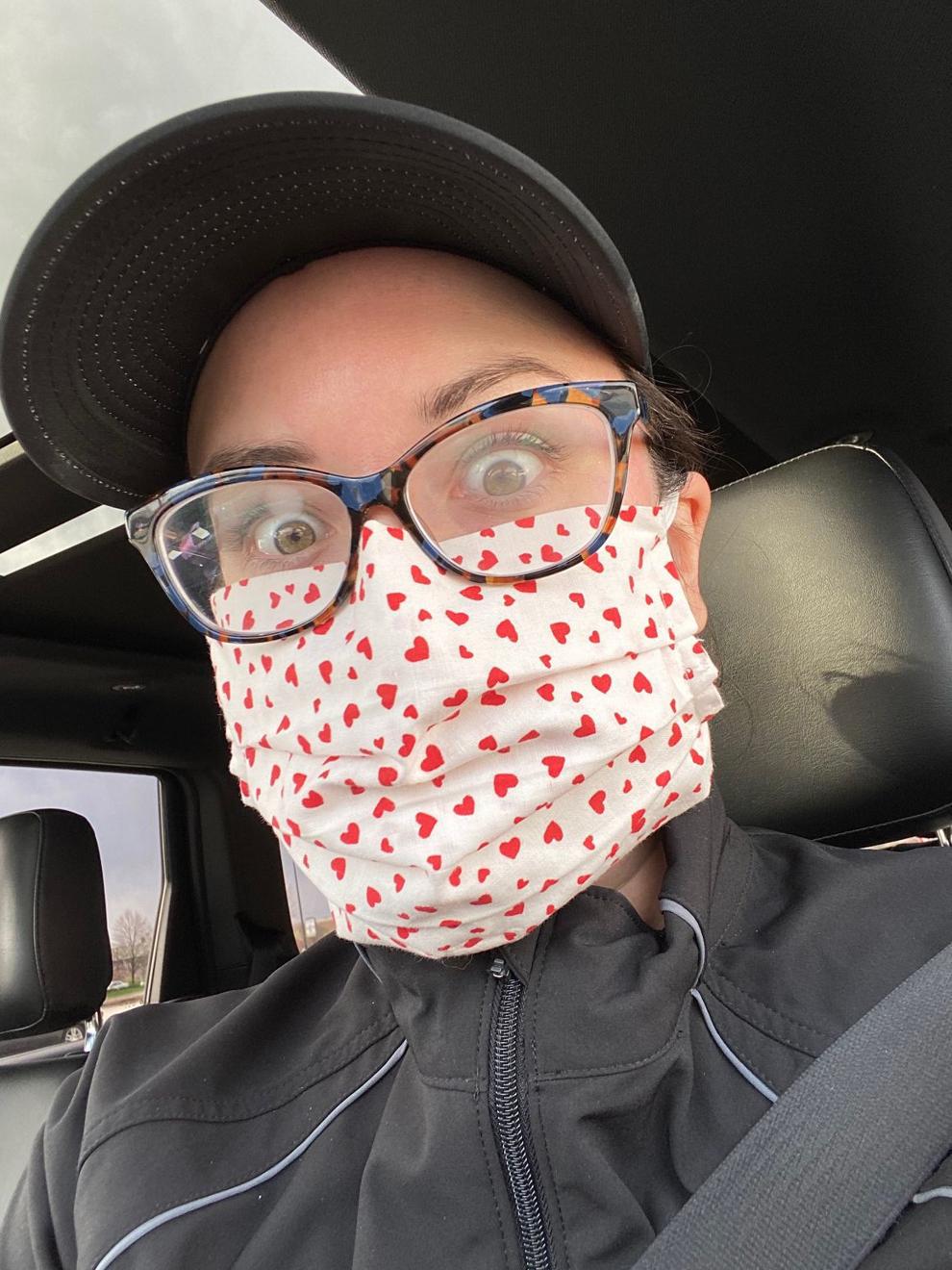 Troy and Jennifer McQuen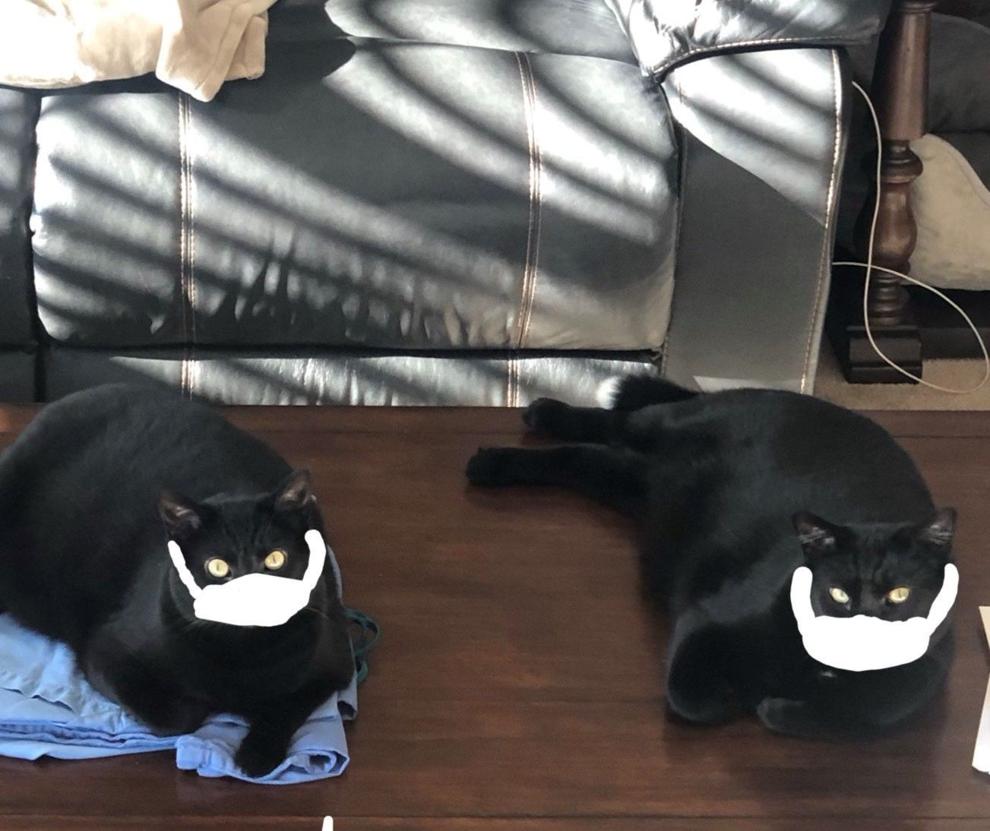 John Gescheidler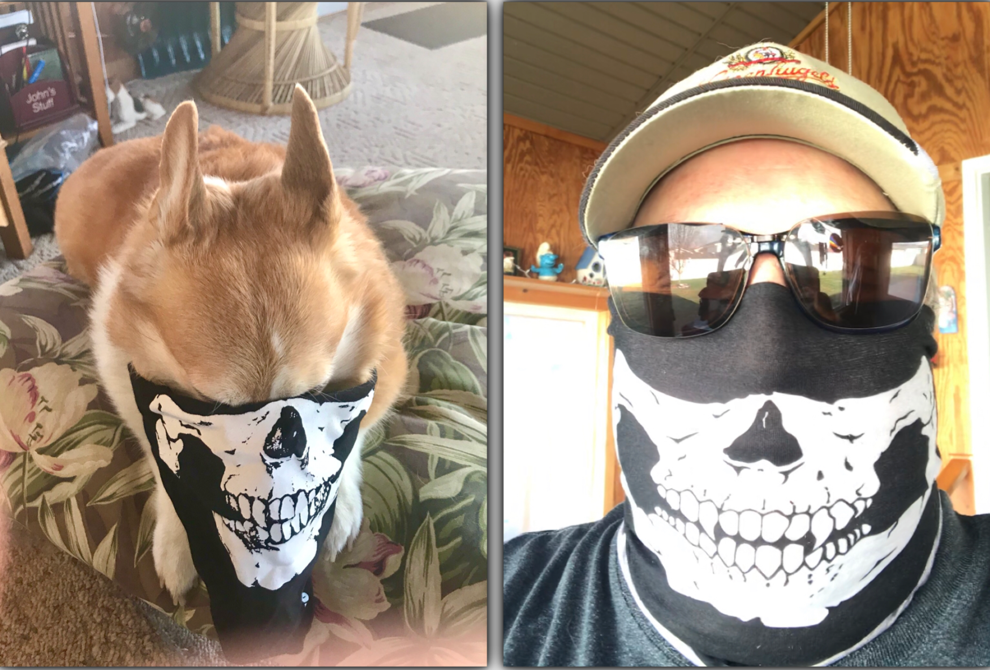 Jessica Trunk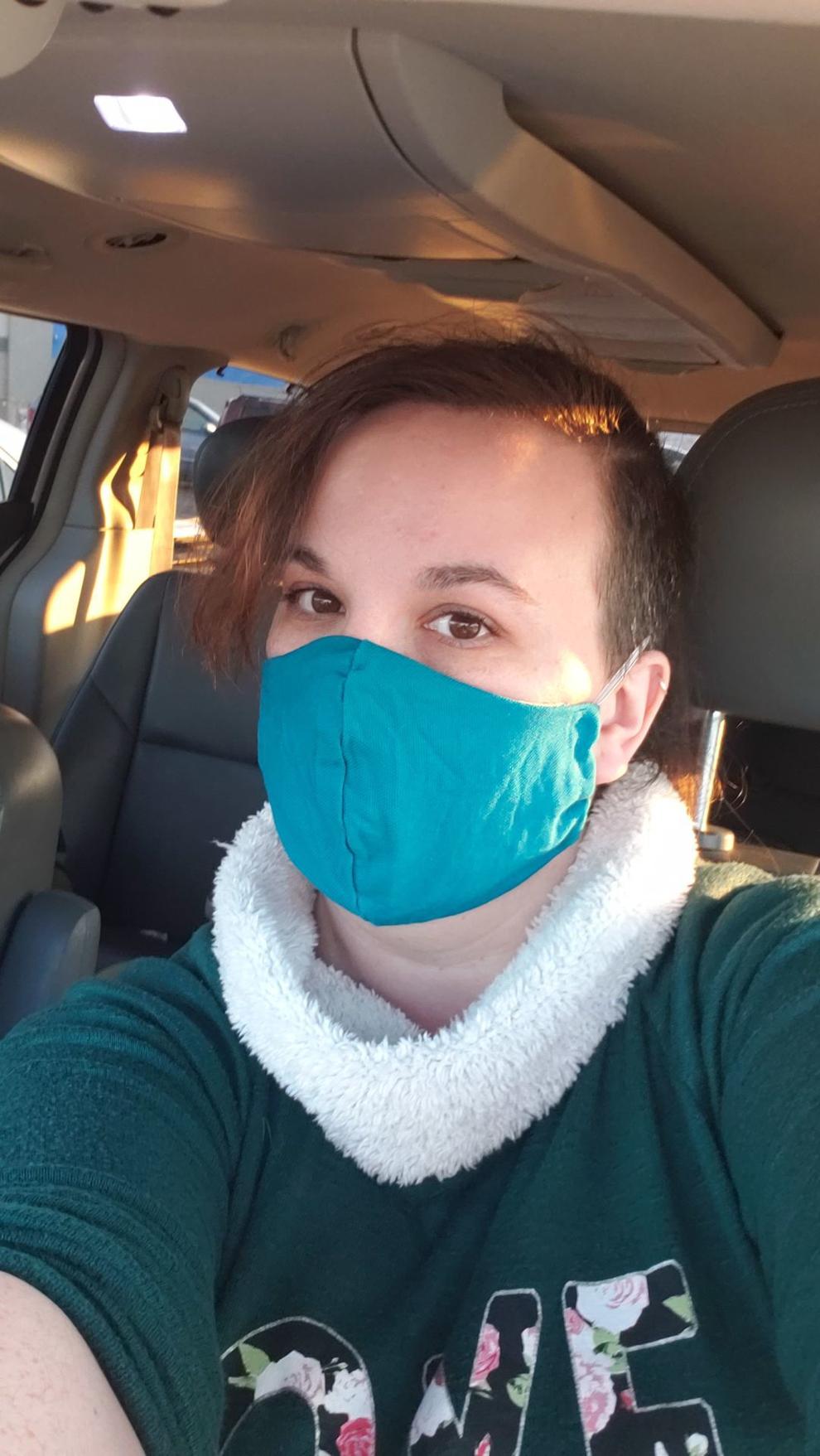 Speros Batistatos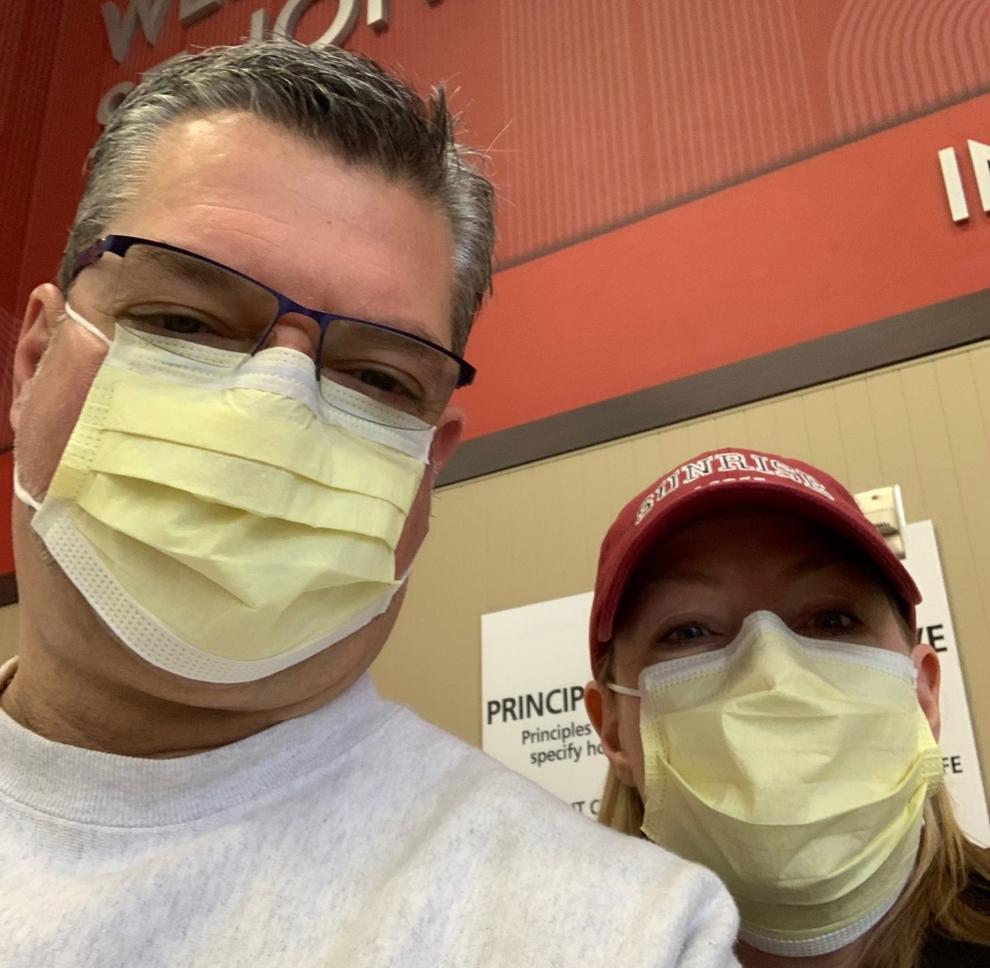 Chris and Teri Grotte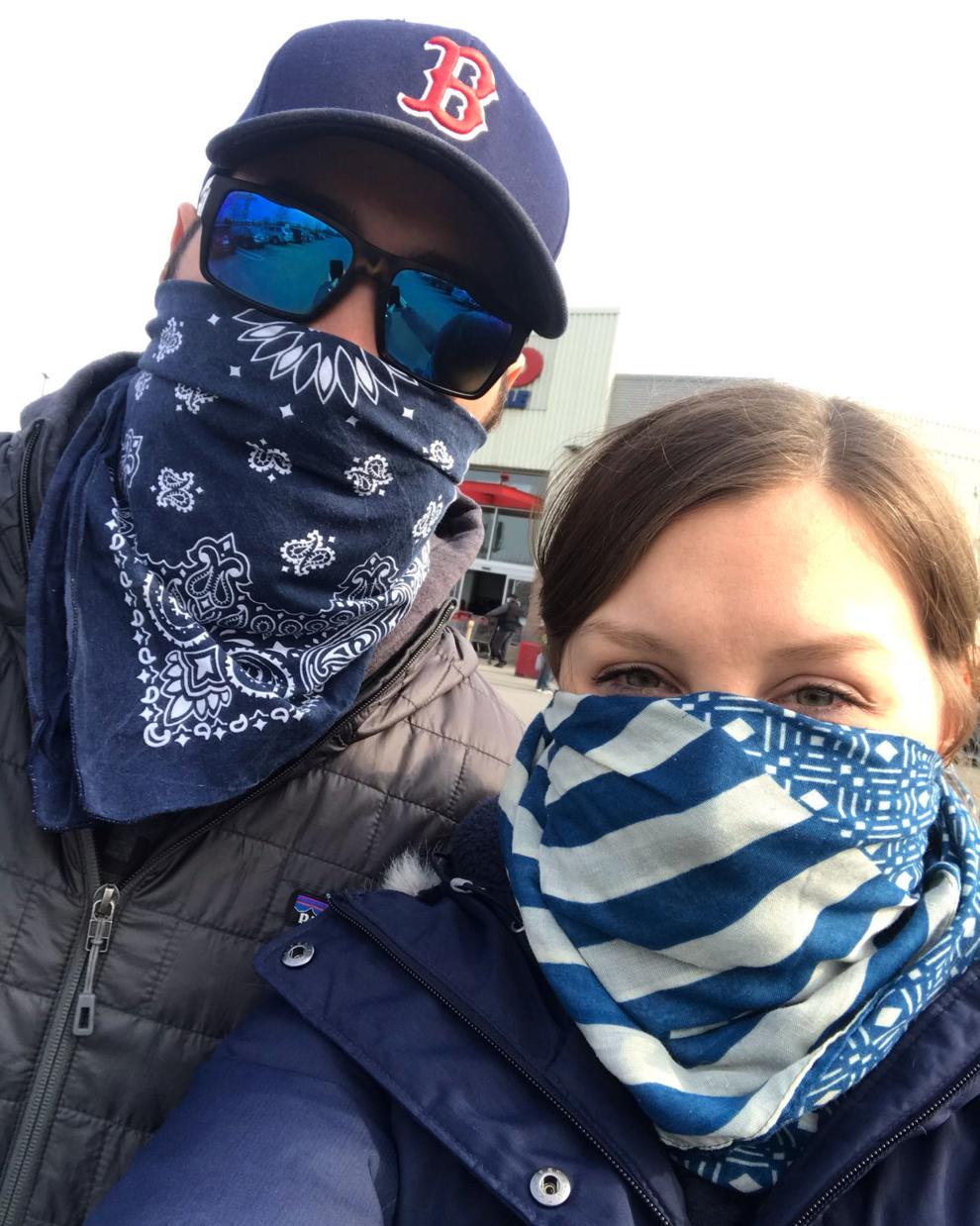 Sean and Kieran Harris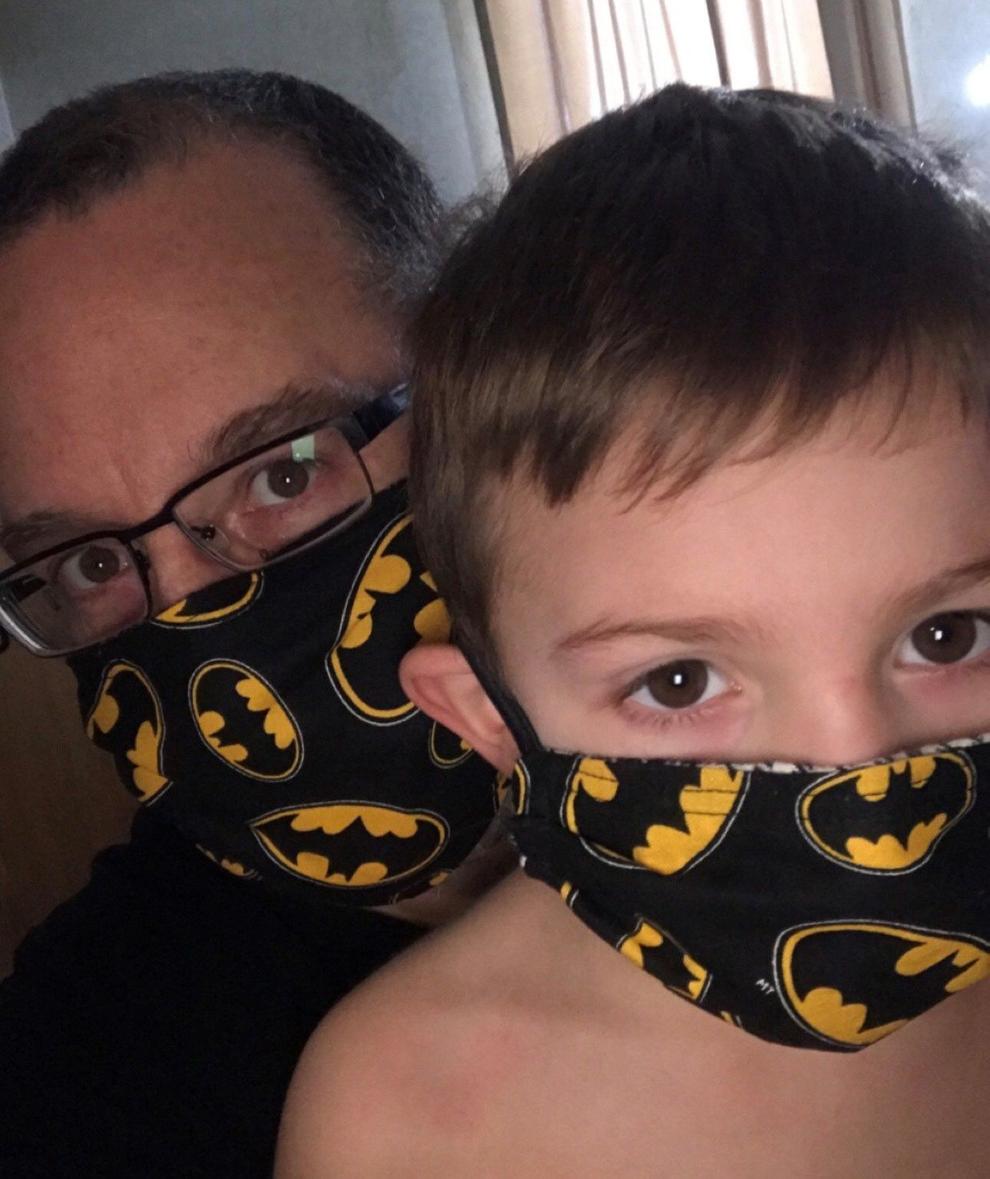 Archie Gallup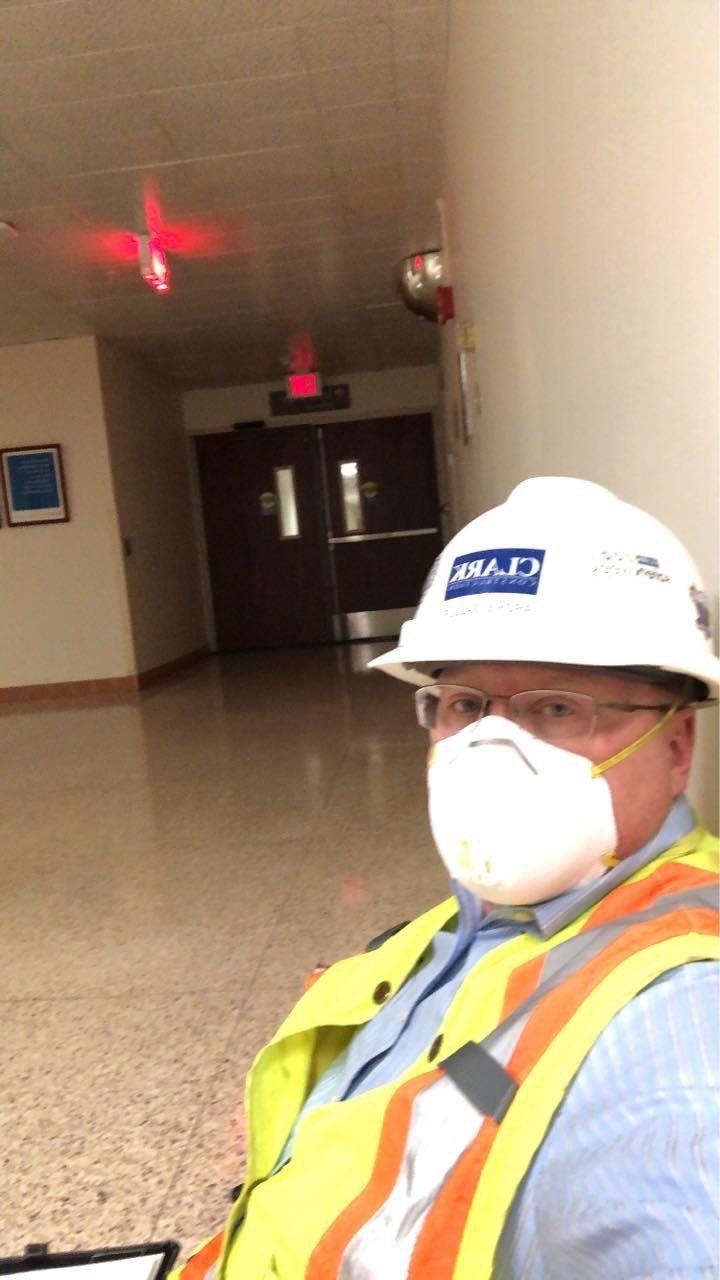 Tee Bettelyoun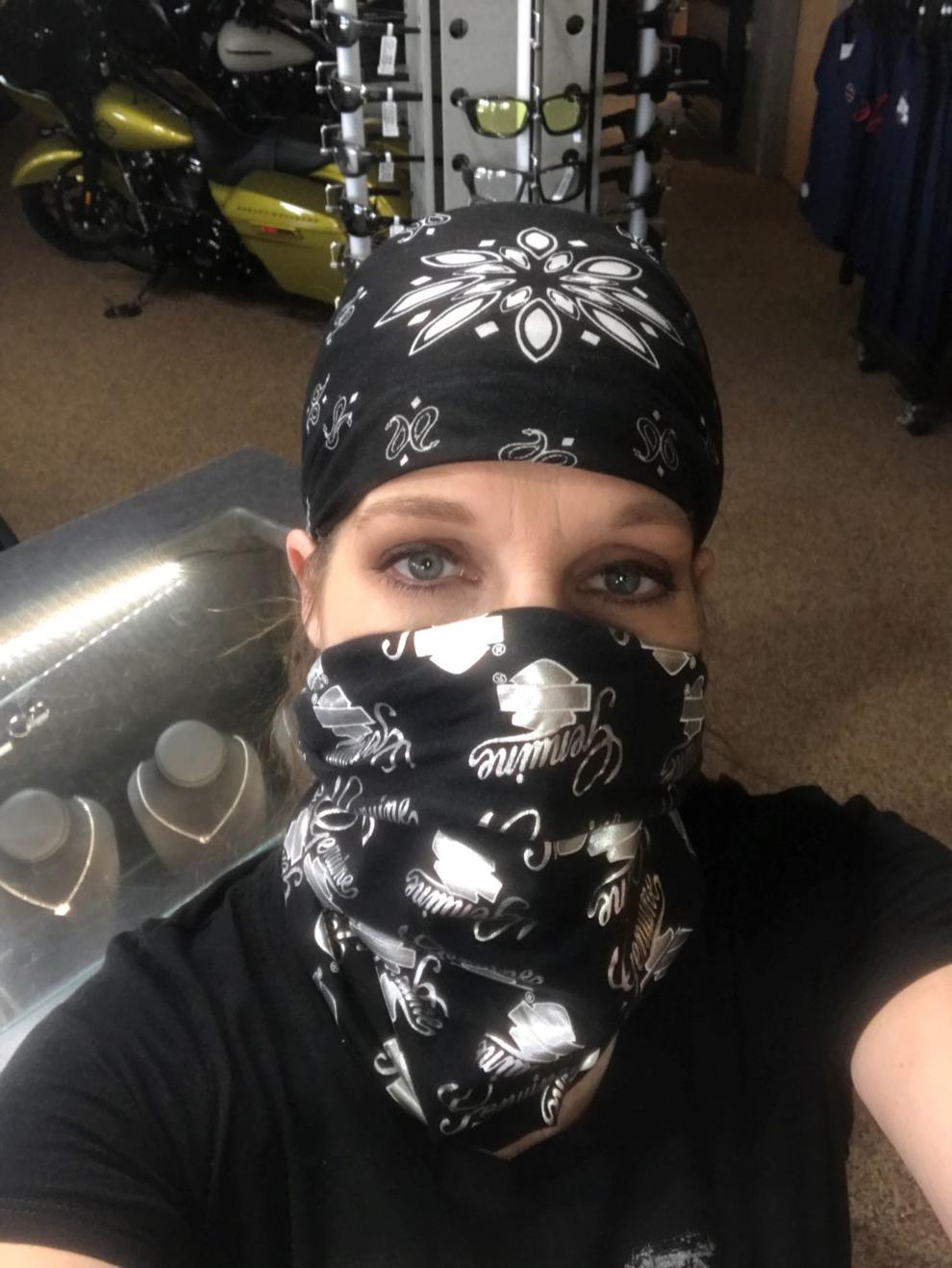 Christiana Howton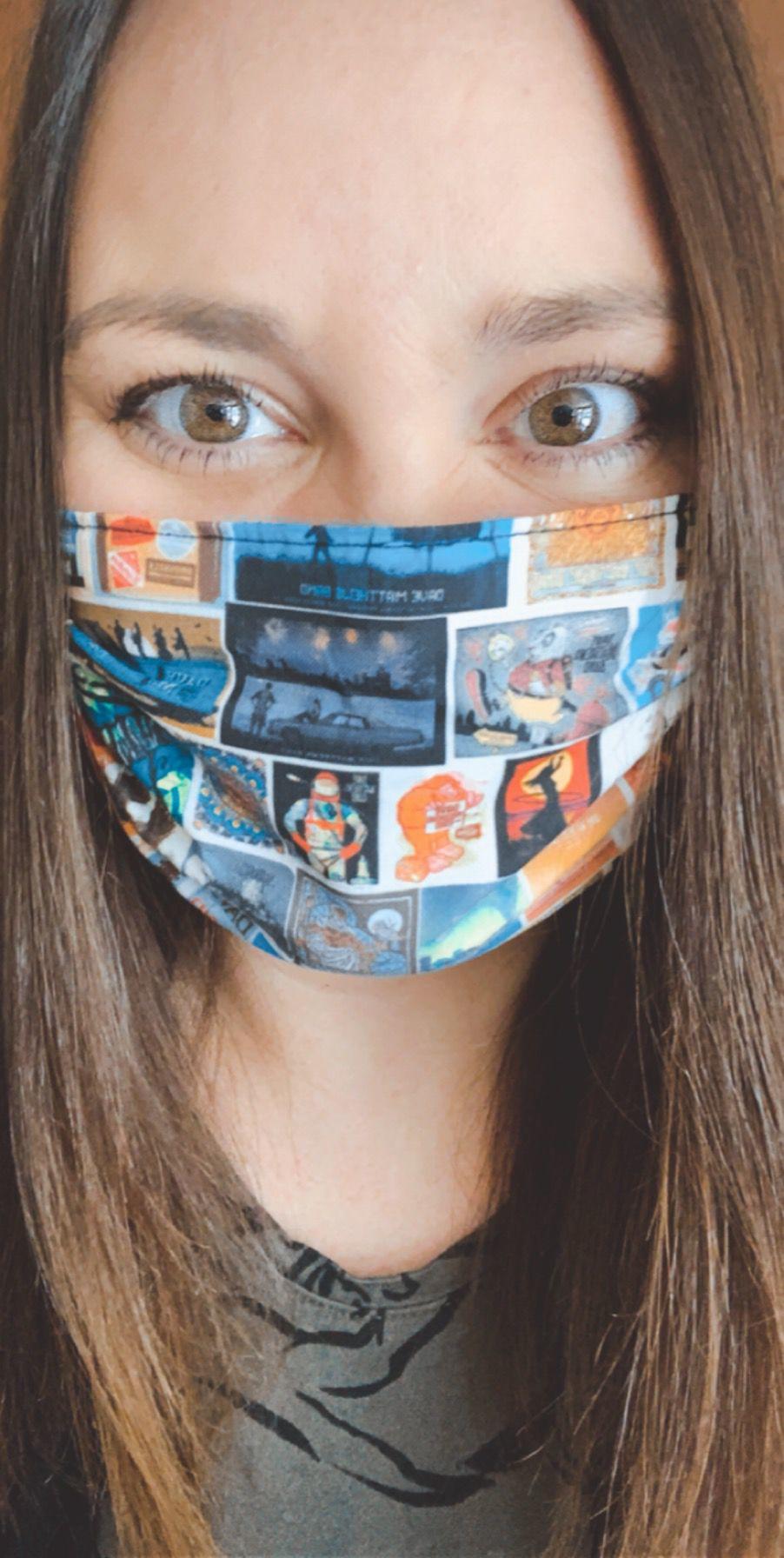 Orville Redenbacher statue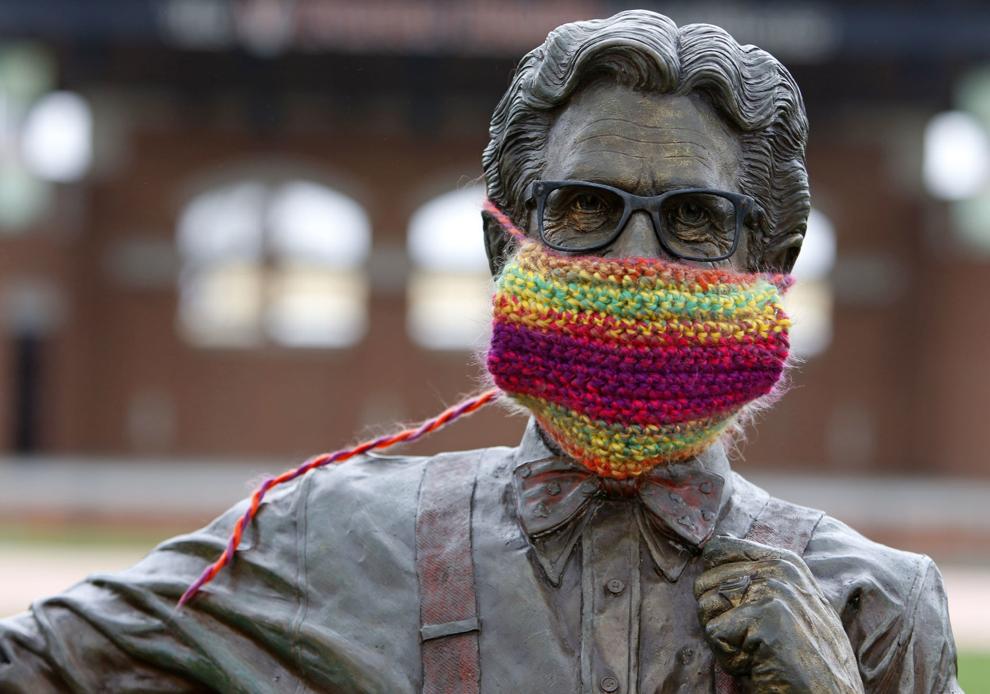 Masked benefactor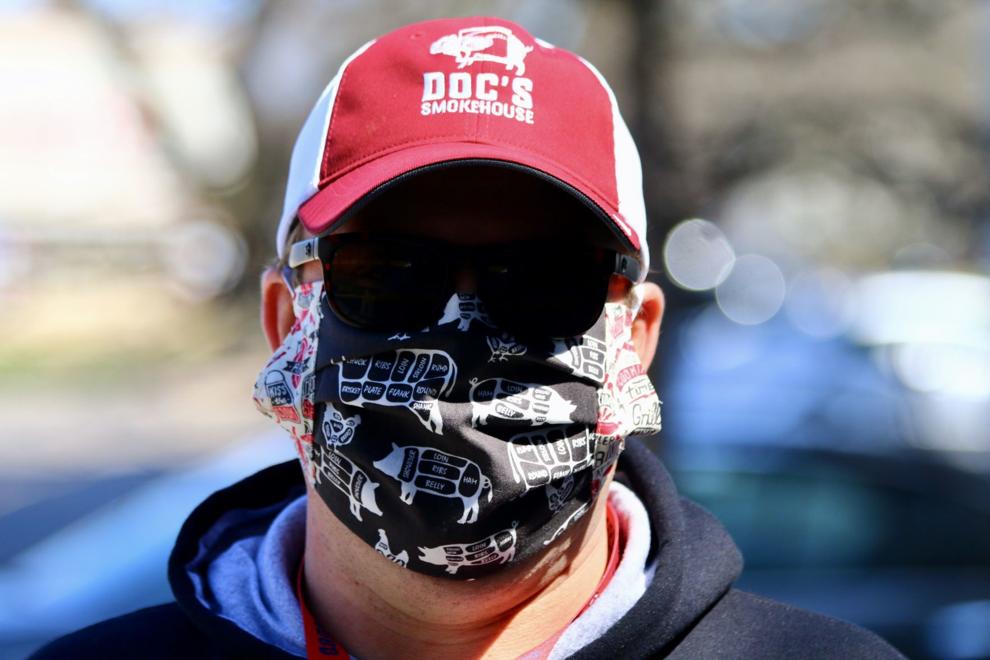 Gallery