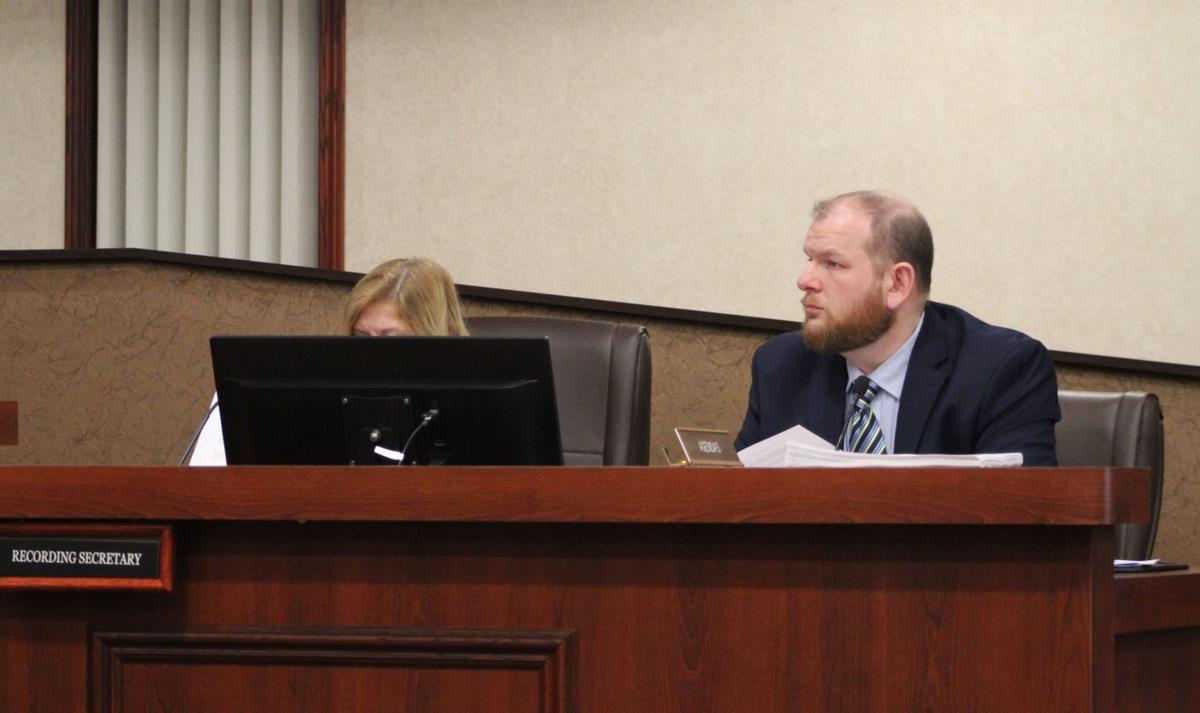 ST. JOHN — Craig Phillips will start fulfilling his duties as St. John town manager Monday.
Phillips, who was selected from a pool of about seven applicants, comes from a planning background and most recently served as the director of planning and redevelopment with Michigan City for eight years.
The selection was announced during Wednesday's Town Council meeting.
"Thank you very much for selecting me for the new town manager," he said. "I'm looking forward to serving the town. (There's) a lot of exciting projects, I think, on the horizon."
Applying for the position was a "logical next step" in his career, Phillips said. 
"I think the combination of the experience that I've had over the years in the three municipalities that I've worked with has exposed me to a broad range of projects and issues that municipalities face," he told The Times. 
The Jackson, Michigan, native added the projects the town is looking to do are a "good fit," since he has worked on similar projects involving corridor enhancement and path and road improvements. 
"I'm looking forward to getting started with the projects that we're looking to do to make improvements to the community," Phillips said. 
Council President Gerald Swets said Phillips' background in development made him a good fit for St. John. 
"His ability to take a project, and not only have the vision to see the future on it, but to drive it from the beginning all the way through the end and his phenomenal follow up ... he's a great guy for this type of project," Swets said. 
Swets said Phillips' experience will be beneficial when the town looks to develop corridors along U.S. 41 and U.S. 231. 
"You only get to develop those once, and if you don't do it right the first time, it's going to be a problem for a long time," Swets said. 
Prior to his role in Michigan City, Phillips served as the planning director in Valparaiso for eight years, and with the city of Elkhart, Indiana, for five years — first a planner and then as the assistant director for planning.  
Phillips' appointment comes after longtime St. John Town Manager Steve Kil announced Dec. 19 he was resigning from the post to pursue other opportunities. His last day was Jan. 1.
Kil, who spent nearly two decades with the town, said leaving was bittersweet. He later accepted a position in Lamar, Colorado, where he currently serves as the city administrator.
How much do council members get paid in Northwest Indiana?
How much does each council person in the Region earn, and how do their salaries compare? Take a look here. If you don't see your town or city listed, check back later. The Times is adding new information every week.