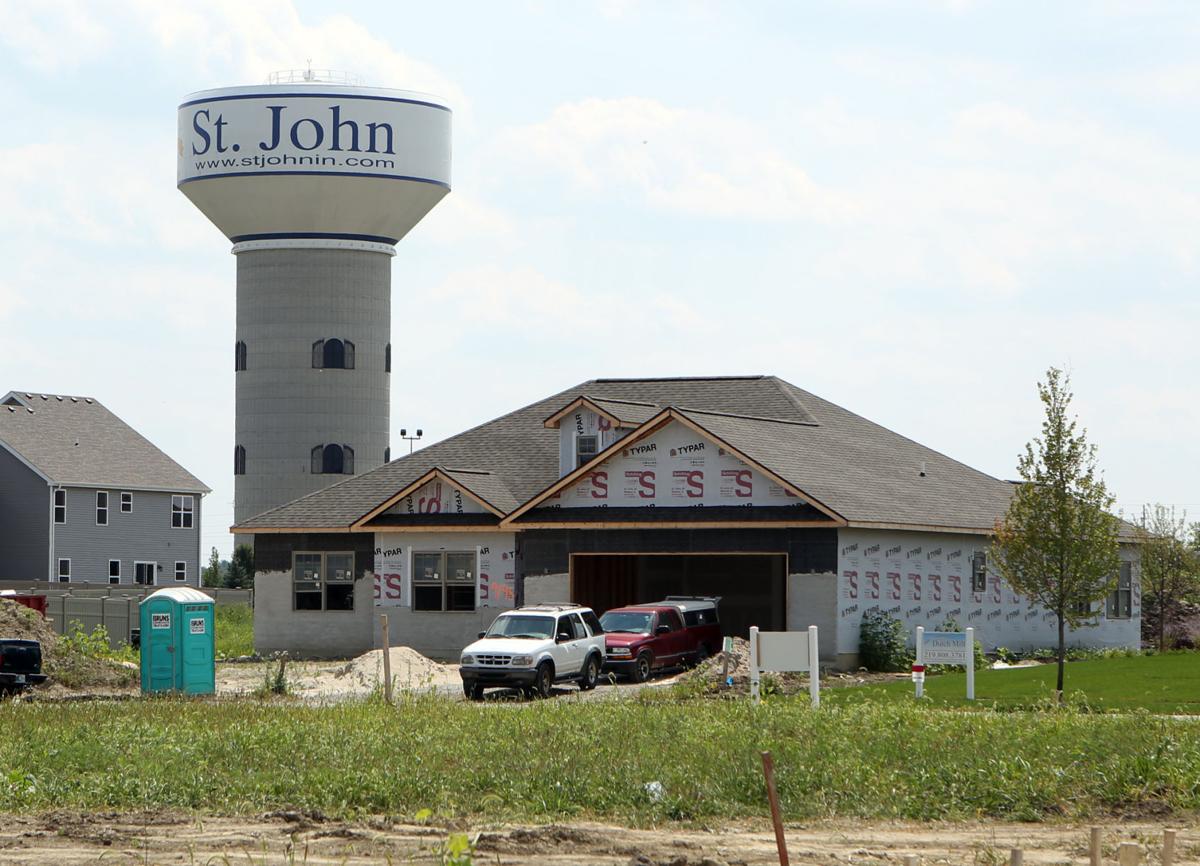 ST. JOHN — Developers will have to wait until Dec. 4 to find out if their plat will be approved by the Plan Commission.
After taking two weeks to look over documents, the Plan Commission hasn't given an answer on when the 108-acre expansion of the Gates of St. John will be able to move forward. 
The Gates of St. John East development includes 306 single-family homes. 
During a recent special meeting, commission members were presented with the same plan they had in their hands two weeks ago. 
Tim Kuiper, lawyer for developer John Lotton, told members upon the plat's approval, recommendations from the traffic study would be fulfilled, which include improvements to 101st and Cline avenues. 
Read more about the traffic study and its findings here: 
Commission member Paul Panczuk asked Kuiper why some lots backing up to the NIPSCO easement have a "freebie greenspace."
Kuiper told Panczuk that space is allotted for a bike trail in the subdivision, which will not be in the NIPSCO easement. 
When the commission brought the matter to a vote, Michael Forbes, Nick Georgiou and Steve Kozel said yes, while Panczuk abstained. Members Steve Flores and John Kennedy were absent. 
"Is there an issue that could be resolved that would eliminate your abstention?" Forbes asked Panczuk. 
Panczuk replied no, and said while the plat might meet technical criteria of the town's subdivision control ordinance, it falls short on section 11 of design standards of planned unit development, also known as PUD.
"Our design standards call again for plan unit development (that) is intended to encourage original and imaginative subdivision design, which preserves the natural amenities of the site and provides for the general welfare of the town," he said. "I think the PUD does not meet that standard, and that's that's my opinion."
Panczuk added he is not pleased with the plat revision, which he said includes huge lots just to win approval from the commission. 
"I feel like the Band-Aid is being thrown on, this is going to get revised next year. You're not going to keep 900-foot lots. In my opinion, that's not going to stay that way. So it really should have been done comprehensively," Panczuk said. 
Kuiper said Panczuk's decision to abstain is a ministerial act, given the development meets all of the technical requirements of the town's subdivision ordinance. 
"It still meets those requirements, Mr. Panczuk, with all due respect," Kuiper said. "By not voting in favor of it when it meets those requirements, you subject the town to further issues."
Ultimately, the body moved to vote on the matter again, per Kuiper's request.
The motion was denied 3-1, with Panczuk dissenting. The board was unable to pass the motion because it needs approval from a majority of its six-member body. 
President Forbes said the town's attorney, zoning administrator and engineer have said the plan complies with the town's rules. 
"There's really no way we can say no because it's like five fingers in a glove — it just fits," Forbes said.
"It's just politics. I've never seen the politics like this before." 
The commission will consider the expansion again at its Dec. 4 meeting. 
Be the first to know
Get local news delivered to your inbox!