Security was heightened after the FBI warned of potential armed protests at all state capitol buildings, but no clashes were reported this wee…
Not a single Trump supporter, opponent, or really anyone else showed up to protest, demonstrate or make a scene Sunday at the Indiana Statehouse.
CHICAGO (AP) — Illinois has collected $62 million from legalized marijuana sales that's earmarked for helping minority businesses and neighbor…
CHICAGO (AP) — A 61-year-old woman became the fourth person to die from a series of shootings this month by a Chicago gunman who was later kil…
INDIANAPOLIS (AP) — An Indianapolis man and woman who were married for more than three decades died one day apart from COVID-19.
LOGANSPORT, Ind. (AP) — Indiana State Police were investigating Sunday after a 72-year-old Cass County Jail inmate died.
After more than 1,400 days of Donald Trump's presidency -- after two bitter elections, two impeachments, more than 26,000 presidential tweets …
INDIANAPOLIS (AP) — A renewed call by Democrats for an increase to Indiana's minimum wage isn't winning over Republicans who control the State…
CHICAGO (AP) — A Chicago museum will kick off a year-long series later this month by a Mexican audio artist called one of the "living masters …
INDIANAPOLIS (AP) — A state lawmaker wants his colleagues to honor Indiana's big popcorn crop by making the grain the state's official snack.
Police dogs searched the perimeter of Illinois State Capitol and members of the Illinois National Guard walked around the grounds, but no prot…
We've got nothing but love for peculiar town names. Here are 24 Illinois communities with rather interesting names.
EAST ST. LOUIS, Ill. (AP) — Some residents are concerned that toxic chemicals may be polluting their air. Black people make up half the confir…
INDIANAPOLIS (AP) — Indiana's first dedicated residential facility for homeless young adults who identify as LGBTQ will open its doors this ye…
Secretary of State Police and Illinois National Guard members were at the state Capitol on Saturday, days after an FBI memo warned that "armed…
A double row of chain-link fencing circles the Arizona State Capitol. Windows on the Illinois and Ohio statehouses have been boarded up. Natio…
CHICAGO (AP) — A woman charged with robbing four convenience stores in Chicago in less than an hour this week was ordered held on $50,000 bond…
For some Illinois residents, optimism about COVID vaccines has turned into confusion and frustration over the slower-than-expected pace of ino…
BIRMINGHAM, Ala. (AP) — War-like imagery has begun spreading in Republican circles after the attack on the U.S. Capitol by a mob of President …
HAMMOND, Ind. (AP) — A 54-year-old northwestern Indiana man has been arrested in connection with a slaying and sexual assaults that occurred a…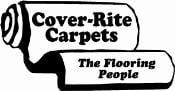 Cover-Rite Carpet & Design Center

Midwest Express Clinic / Crown Point
BOSTON (AP) — Organizers of the Boston Marathon — postponed indefinitely because of the coronavirus pandemic — have launched a virtual Athlete…
VINCENNES, Ind. (AP) — The one-time Indiana home of the nation's ninth president is getting a $1.2 million restoration that will include spruc…
DANVILLE, Ill. (AP) — Officials in an eastern Illinois city are still hopeful their community can land a casino, despite delays in the state's…
ANDERSON, Ind. (AP) — A newly created central Indiana nature preserve will create a safe passage for wildlife along the White River and safegu…
TERRE HAUTE, Ind. (AP) — The Trump administration early Saturday carried out its 13th federal execution since July, an unprecedented run that …
KANKAKEE, Ill. (AP) — When David Love was around 8 years old, his tech-savvy dad introduced him to coding, a type of language used to create c…
FORT WAYNE, Ind. (AP) — Bonnie Baumgartner of New Haven grew up with a mysterious great aunt.