Protesters in a rural Indiana city who took to the streets to condemn racism and police killings of black people encountered bystanders who we…
The Democratic candidates for Indiana attorney general pleaded their cases Thursday for why they deserve the party's nomination.
Several authors of a large study that raised safety concerns about malaria drugs for coronavirus patients have retracted the report, saying in…
INDIANAPOLIS (AP) — A man was charged with murder Thursday in the fatal shooting of an 18-year-old during weekend violence in downtown Indiana…
LEBANON, Ind. (AP) — A suspended central Indiana pediatrician was sentenced Thursday to 19 years in prison for child molestation and related charges.
INDIANAPOLIS (AP) — Indianapolis will remove from a park a monument dedicated to Confederate soldiers who died at a Union prison camp in the c…
INDIANAPOLIS (AP) — A longtime central Indiana prosecutor was appointed Thursday as the special prosecutor who will investigate the fatal May …
INDIANAPOLIS (AP) — This summer's Indiana State Fair has been called off because of concerns over the coronavirus, organizers announced Thursday.
OAKLAND, Calif. (AP) — Police in a small San Francisco Bay Area community were about to help authorities in neighboring Oakland keep the peace…
The Indiana State Fair will not take place this year, for the first time since World War II, due to the coronavirus pandemic.
Early Learning Indiana has awarded grants totaling $2,341,000 to 155 early child care and education providers across Indiana
Hoosiers receiving food assistance benefits now can purchase groceries through Amazon and Walmart for delivery to their homes.
BLOOMINGTON, Ind. (AP) — Bloomington-area voters overwhelmingly picked a former congressional candidate over the Indiana Democratic Party chai…
CHICAGO (AP) — Several Chicago police officers are under investigation after a video surfaced showing them yanking two women out of a car and …
CHICAGO (AP) — A Chicago police car pursuing a suspect's vehicle slammed into a sport-utility vehicle overnight, killing the SUV's driver and …
CHICAGO (AP) — Three members of the Illinois Legislature want lawmakers to return to Springfield for an emergency legislative session to addre…
PORTLAND, Maine (AP) — Eric Pray is used to shipping seafood all over the country. But since the coronavirus took hold, he has shifted his foc…
RICHMOND, Va. (AP) — Democratic governors on Wednesday called on their Republican counterparts to join them in opposing President Donald Trump…
CHICAGO (AP) — A Chicago man is in federal custody after he allegedly pointed a gun at a federal agent while a child stood by his side, author…
Every Indiana nursing home employee this month will be tested for COVID-19.

Midwest Express Clinic / Crown Point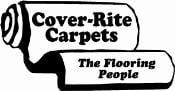 Cover-Rite Carpet & Design Center
STERLING, Ill. (AP) — Smoke inhalation is being given as the preliminary cause of death of three people killed in an apartment fire in norther…
CHICAGO (AP) — Ten state-run testing sites for the coronavirus reopened Wednesday after Illinois officials shut them down on Sunday in respons…
INDIANAPOLIS (AP) — Indiana health leaders said they were working Wednesday to determine why a federal report found about 200 more coronavirus…
Republican state leaders declined to say Wednesday whether mail-in voting will continue to be available to all Hoosiers in future elections.
SOUTH BEND, Ind. (AP) — A body found in the St. Joseph River hasn't been identified, partly because more than a week likely passed before the …
INDIANAPOLIS (AP) — Indianapolis will drop until Friday the overnight curfew that was imposed after a weekend of violence following protests o…
CHICAGO (AP) — Chicago Police Superintendent David Brown described Tuesday night as the quietest in the city since widespread unrest began Sat…