Bloomington Pantagraph. September 18, 2021.
INDIANAPOLIS (AP) — A Republican-drawn redistricting plan for Indiana's state Senate appears set to secure the party's control of the chamber …
The House Elections Committee acted along party lines Monday to advance to the full chamber its plans for Indiana's new congressional and stat…
DALLAS (AP) — A San Antonio doctor who said he performed an abortion in defiance of a new Texas law all but dared supporters of the state's ne…
Gov. Eric Holcomb is requesting a meeting with President Joe Biden in the next 15 days to discuss what he describes as a "national security cr…
BEECHER, Ill. (AP) — A weekend fire destroyed a historic church in Chicago's far southern suburbs that had appeared in the 2002 film "Road to …
NEW HARMONY, Ind. (AP) — Neighbors are shocked over a shooting in a southwestern Indiana town that involved a sheriff's deputy and a former la…
CHICAGO (AP) — Chicago Mayor Lori Lightfoot pitched a pilot program Monday giving $500 monthly payments to 5,000 low-income households, part o…
INDIANAPOLIS (AP) — These are the incumbent Republican Indiana House members drawn into election districts with each other under the GOP-drawn…
INDIANAPOLIS (AP) — Funeral services have been set for a state legislator from southern Indiana who died over the weekend.
INDIANAPOLIS (AP) — Republicans turned aside objections from Democrats as they moved ahead toward speedy approval of proposed new Indiana elec…
OAK PARK, Ill. (AP) — A 53-year-old man has been arrested on a felony hate crime charge after he allegedly hurled racial slurs and spit on a B…
HENRICO, Va. (AP) — Striking union members voted to accept a new four-year collective bargaining agreement with snack company Mondelez Interna…
AUBURN, Ind. (AP) — A northeastern Indiana auto museum has received a $500,000 grant for improvements that will include replacing a leaky roof…
HAMMOND, Ind. (AP) — A northwest Indiana tourism body is shopping around its collection of John Dillinger memorabilia.
CHICAGO (AP) — Work is getting underway to connect two lakes along the Illinois and Indiana border — a project that will one day restore wetla…
The Indiana Supreme Court has established a new commission to promote access to justice and increase public trust and confidence in the judici…
CHICAGO (AP) — A 28-year-old man died Sunday after a Chicago police officer responding to a reported domestic disturbance shot him, Chicago po…
EVANSTON, Ill. (AP) — The body of a 20-year-old man was pulled Saturday evening from Lake Michigan near Chicago after a seven-hour search for …
NEW HARMONY, Ind. (AP) — A county deputy from southwestern Indiana was shot and seriously injured while on duty Saturday evening, authorities said.

Midwest Express Clinic / Crown Point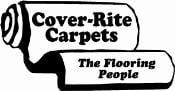 Cover-Rite Carpet & Design Center
The Indiana Supreme Court has overruled the acquittal issued by Indiana Court of Appeals and restored the original guilty verdict against John…
CHICAGO (AP) — A kind of bird that not that long ago was so rare in Illinois that people traveled hours just to catch a glimpse of one have la…
TERRE HAUTE, Ind. (AP) — Organizers of a planned museum about basketball great Larry Bird in Terre Haute are starting to assemble thousands of…
CHICAGO (AP) — Recruiting people of color for roles in the corporate world and accountability in hiring will be discussed by chief executives …
BLOOMINGTON, Ind. (AP) — The U.S. Environmental Protection Agency has removed three Superfund sites in Bloomington from an agency priority lis…
SPRINGFIELD, Ill. (AP) — The Illinois Commerce Commission has reached a settlement with Star Energy Partners LLC over its investigation into t…
KOKOMO, Ind. (AP) — For over three months, a small necklace with a golden ticket attached lay buried in the ground at Highland Park, waiting t…