CAMDENTON, Mo. (AP) — An Illinois man has died after being hit by a boat anchor on Lake of the Ozarks, authorities said.
TAYLORVILLE, Ill. (AP) — Illinois Republican Rep. Rodney Davis on Wednesday announced he has tested positive for COVID-19.
The state's rental property eviction moratorium and the prohibition on disconnecting utility services, including internet access, are poised t…
SPRINGFIELD, Ill. (AP) — The Illinois treasurer's office on Wednesday announced it has returned a billion dollars of unclaimed property to rig…
MARION, Ill. (AP) — An inmate at the Federal Bureau of Prisons facility in the southern Illinois city of Marion has died of complications from…
BLOOMINGTON, Ind. (AP) — A man convicted of killing an Indiana University student in 2000 will likely stay in prison for another 17 years, unt…
CHICAGO (AP) — Energy utility ComEd pleaded not guilty to bribery at an arraignment Wednesday despite previously admitting wrongdoing in an in…
CHICAGO (AP) — A Chicago man was charged with first-degree murder in the shooting deaths of two men during a weekend that saw six other peopl…
CHICAGO (AP) — Chicago's mayor on Wednesday announced that the nation's third-largest school district will not welcome students back to the cl…
INDIANAPOLIS (AP) — Gov. Eric Holcomb and other state officials defended brick-and-mortar school re-openings Wednesday despite mounting report…
Dr. Kristina Box is confident the number of new COVID-19 cases among students, teachers and parents can be minimized if Indiana schools follow…
INDIANAPOLIS (AP) — Indiana police agencies are planning additional patrols to crack down on motorists who pass stopped school buses as Hoosie…
EVANSVILLE, Ind. (AP) — A southwestern Indiana man has become the third person to plead guilty in connection with the death of a disabled Virg…
CHICAGO (AP) — The suspected driver of a car from which a 10-year-old girl was shot and killed as she watched television in her grandmother's …
BRADENTON, Fla. (AP) — WNBA players urged people to vote against Atlanta Dream co-owner Kelly Loeffler, a Republican U.S. senator running to k…
CHICAGO (AP) — Chicago Public Schools is expected to announce Wednesday that it will start the school year with all-remote learning in respons…
A man who was fatally shot as he stood with another man on one of Chicago's most fashionable streets was a local rapper, police said.
WASHINGTON (AP) — The principle of religious freedom is important to most Americans. But as President Donald Trump touts his support for it du…
STEELVILLE, Mo. (AP) — An Illinois man drowned in an eastern Missouri creek over the weekend, according to the Missouri Highway Patrol.
Police will be conducting extra patrols in Northwest Indiana and across the state watching for drivers ignoring deployed school bus stop-arms …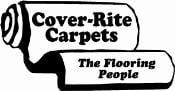 Cover-Rite Carpet & Design Center

Midwest Express Clinic / Crown Point
CHICAGO (AP) — A Chicago police officer was shot and seriously wounded early Wednesday on the city's West Side by a suspect who fired at offic…
CHICAGO (AP) — A shooting on one of Chicago's most fashionable streets Tuesday left one person dead and two others injured, according to authorities.
Former Indiana Gov. Joe Kernan was buried Tuesday on the campus of his alma mater, the University of Notre Dame.
A new lawsuit accuses the Indiana State Police of unlawfully preventing death penalty opponents from demonstrating outside the federal prison …
Anti-death penalty activists asked a judge in a Tuesday lawsuit to order Indiana State Police to stop blocking roads to a prison where federal…
CHICAGO (AP) — The family of a man who was stabbed to death in February outside of a Chicago bar is suing the bar and the man charged in the k…
Here are editorials published the past week in newspapers around Illinois.