CHICAGO (AP) — A class action lawsuit claiming Chicago Public Schools discriminated against black educators when it announced layoffs in 2011 …
SEATTLE (AP) — The U.S. on Tuesday reported its first case of a new and potentially deadly virus circulating in China, saying a Washington sta…
CHICAGO (AP) — Thomas Railsback, an Illinois Republican congressman who helped draw up articles of impeachment against President Richard Nixon…
PROVIDENCE, R.I. (AP) — A Boston man pleaded guilty Tuesday to participating in a scheme to cheat senior citizens out of cash by pretending to…
BISMARCK, N.D. (AP) — Iowa regulators want owners of the Dakota Access Pipeline to provide expert analysis to back up the company's claim that…
NEW BRUNSWICK, N.J. (AP) — Rutgers University named a high-ranking Northwestern University official as its new leader on Tuesday, making him t…
HEROD, Ill. (AP) — State Police on Tuesday released the names of three people killed in a head-on crash that left eight others injured in sout…
BLOOMINGTON, Ind. (AP) — An energy cooperative announced Tuesday it will close a southwestern Indiana power plant in 2023, affecting 185 workers.
SPRINGFIELD, Ill. (AP) — Illinois grant funds will provide nearly $30 million for efforts across the state to acquire open spaces and develop …
JOLIET, Ill. (AP) — A suburban Chicago police officer has been charged with driving under the influence after she was involved in a traffic cr…
ALBUQUERQUE, N.M., (AP) — Civil rights activists were still mourning the 1968 assassinations of Rev. Martin Luther King, Jr. and Robert Kenned…
CAPE GIRARDEAU, Mo. (AP) — Two men are in custody after officers were shot at and a police vehicle was intentionally rammed during a chase tha…
CHICAGO (AP) — Authorities have classified as a homicide the death of a Chicago man who recently, a decade after he was shot multiple times on…
CHICAGO (AP) — When a police detective said last week that a man suspected of strangling a suburban Chicago teen in 1976 may have killed as ma…
SPRINGFIELD, Ill. (AP) — Gov. J.B. Pritzker has signed a law that eliminates driver's license suspensions for most non-moving violations.
CHICAGO (AP) — The Museum of Science and Industry in Chicago is marking the 50th anniversary of a program honoring the achievements of African…
MADISON, Wis. (AP) — The man who was fatally shot at a Madison apartment over the weekend was apparently targeted by the person who killed him…
CHICAGO (AP) — Animal control officials in Chicago said Sunday that DNA tests confirm a coyote recently captured in the city is the same anima…
URBANA, Ill. (AP) — A University of Illinois music professor has been awarded a fellowship from the National Endowment for the Humanities.
CHICAGO (AP) — The Chicago Teachers Union spent almost $1.5 million on political activity including lobbying, in the months leading up to a tw…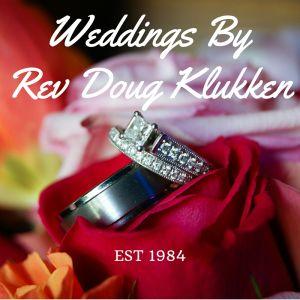 Weddings by Rev. Doug Klukken - NWI Wedding Officiant
GARY, Ind. (AP) — The northwest Indiana city of Gary reported 58 homicides in 2019, which is the highest since 2007 when there were 71, offici…
MOLINE, Ill. (AP) — A mix of icy conditions and high wind contributed to a jet sliding along a western Illinois airport's taxiway on Saturday,…
CARBONDALE, Ill. (AP) — The Illinois Department of Natural Resources approved the first of three permits for a coal company's plan to discharg…
CHICAGO (AP) — Chicago will test updated buses routes on the city's West Side under a pilot program recently approved by the Chicago Transit Board.
CHICAGO (AP) — A 50-year-old Chicago man released from prison in 2018 has been accused of stalking his probation officer, authorities said.
DECATUR, Ill. (AP) — Grace Baity is intrigued by the Kids Club Turtle Creek Garden program.
PALATINE, Ill. (AP) — Growing up in the Northwest suburbs, Daliyah Sanders often felt isolated from her peers as the only black student in her…