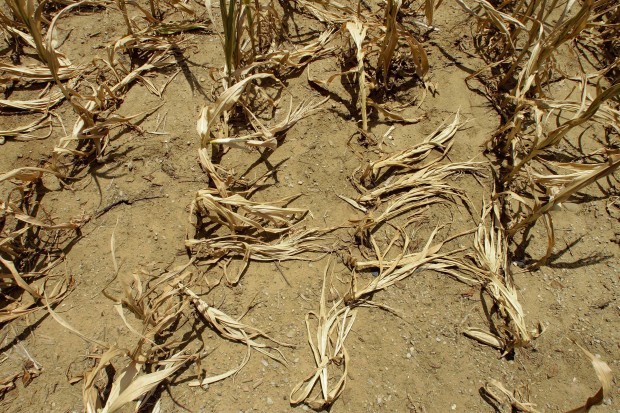 A report and interactive map released Tuesday by the Natural Resources Defense Council puts Indiana and Illinois in the top 10 states in the nation for the most heat records broken in 2012.
Illinois ranked fourth with 29 percent of all weather stations reporting at least one monthly heat record broken. Indiana ranked fifth with 28 percent.
Joining Indiana and Illinois in the top 10 states for broken records were Colorado, Maine, Maryland, Minnesota, Nevada, Tennessee, West Virginia and Wisconsin. Tennessee logged the most broken heat records in the nation with 36 percent of weather stations reporting new monthly heat records.
Indiana logged 109 broken heat records, 10 broken snow records, nine broken precipitation records and two large wildfires in 2012, according to the report.
Lake, Jasper and LaPorte counties broke monthly heat records, according to the report.
The National Oceanic and Atmospheric Administration reported last week that 2012 was the warmest year ever recorded in the U.S. The NRDC report used NOAA data to create its report.
"2012's unparalleled record-setting heat demonstrates what climate change looks like," Kim Knowlton, NRDC senior scientist, said in a a release issued Tuesday. "This extreme weather has awoken communities across the country to the need for preparedness and protection. We know how to reduce local risks, improve our lives and create more resilient communities. Now our leaders must act."
Nicole Barker, executive director of Save the Dunes in Michigan City, said Northwest Indiana "needs to be ready for this."
"We need stronger planning to protect our incredible natural resources, including the Indiana Dunes National Lakeshore, which is known for its high biodiversity," Barker said. "If we aren't careful, we could lose critical endangered species like the Karner Blue Butterfly from the region. And clearly, natural resources are only part of our concern -- property, safety and jobs are at stake, too, if we don't prepare well."
Illinois logged 113 broken heat records, two broken snow records, 36 broken precipitation records and one large wildfire.
Cook and Will counties logged monthly heat records as well as records for the highest minimum temperature. Will County also hit a record high precipitation level.
Abigail Derby Lewis, conservation ecologist for Chicago's Field Museum, agreed with the report's recommendation that individuals and industries limit carbon emissions in an effort to curb climate change.
"We are now seeing first-hand how these extreme events, which are likely to become more frequent and even more extreme in a warmer world, impact local economy, health and ecology. We should be thinking about ways to develop adaptation strategies that crosscut and benefit all of these sectors," she said.
Derby Lewis points to intact, healthy wetlands, which absorb inland damage and flooding from storm surges, along with improving air and water quality and providing habitat for plants and wildlife.
The report suggests local, state and federal agencies, including the Federal Emergency Management Agency, include climate change risks as a priority in future emergency preparedness planning.
"We also need emergency response planners to evaluate whether their plans sufficiently consider the palette of new climate realities," she said. "We need our responders to be fully prepared. In doing so they will better protect us, and they will be safer when they are out in the field, too."