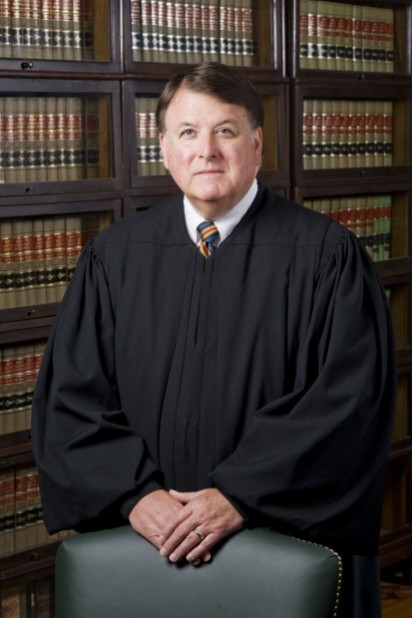 INDIANAPOLIS | Retiring Indiana Chief Justice Randall Shepard is not dismayed the local government reform plan that bears his name is only partially implemented four years after being released to great fanfare and expectations of immediate change.
"All of the things that have been done, and it's something like a quarter, I think, have been valuable," Shepard said. "We would have been stunned if all 27 of those were done."
Following the 27 recommendations of the 2007 Kernan-Shepard Report, Indiana so far has eliminated nearly all township property assessors, begun to consolidate public safety services by county, encouraged schools to participate in joint purchasing programs and tasked the Indiana Advisory Commission on Intergovernmental Relations to monitor local government reform.
"The things that have been done have been good for Indiana, and the fact that it's still front-and-center in so many places is a reason for optimism about the seriousness of the topic," Shepard said.
But the most transformative local government changes proposed by Shepard and former Democratic Gov. Joe Kernan remain on the drawing board.
That includes reducing the three-person county executive role to one person, eliminating township government, prohibiting local government employees from serving as elected officials of the governments they work for, consolidating small school corporations, organizing libraries at the county level and moving municipal and school board elections to even-numbered years.
Republican Gov. Mitch Daniels is expected to push lawmakers to enact at least some of those proposals when the Republican-controlled General Assembly convenes in January.
Prior attempts at major local government reform have fallen apart in the legislature, as lawmakers from different parts of the state insisted their local government needs were different or said their local governments didn't need changing.
Shepard said he's optimistic that in time the recommended bipartisan reforms will become law.
"I'm uplifted by the fact that there's continuing discussion about these topics," Shepard said.
Indiana's longest-serving chief justice announced last week he will retire in March after 25 years as chief and 27 years of service on the Indiana Supreme Court.
Shepard's career in Indiana government might have been quite different but for Republican President Richard Nixon's resignation in 1974. Shepard was a Republican candidate for the General Assembly from Evansville that November and lost his race by 0.1 percent of the vote. 
"It wasn't a very good year to be a Republican," Shepard said.
Asked last week if he regretted never getting to serve in the legislature, Shepard said, "Well not now, although I would have loved it."