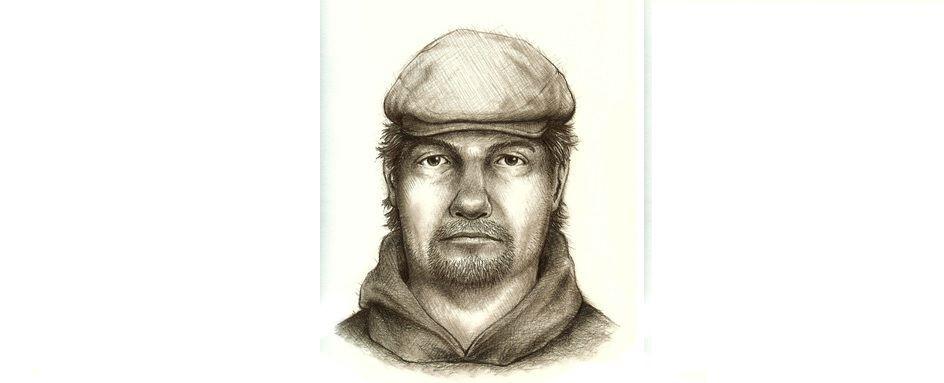 DELPHI, Ind. — A sketch authorities released Monday of a man considered the main suspect in the February killings of two northern Indiana girls was drawn in part from descriptions provided by someone who saw the suspect around the time the girls were slain, a sheriff said.
Carroll County Sheriff Tobe Leazenby said the witness saw the man walking near Delphi, about 60 miles northwest of Indianapolis, but only recently met with an FBI sketch artist to provide facial details for the rendering released by state police.
Leazenby said he cannot discuss where the witness saw the unidentified man, who authorities consider the main suspect in the slayings of 14-year-old Liberty German and 13-year-old Abigail Williams. He said the witness saw the man around the time the girls were killed.
The teens vanished Feb. 13 while hiking along a trail near Delphi, their hometown. Their bodies were found the next day in nearby woods. Authorities have not disclosed how the girls were killed.
The composite sketch depicts a white man with a prominent nose and a goatee who's wearing a cap and what appears to be a hooded sweater. Police said the suspect has reddish-brown hair, stands between 5-foot-6 and 5-foot-10 and weighs between 180 and 220 pounds.
Police asked the public to examine the image, particularly the man's facial features, and contact them with any information that might help them identify him.
"We want to know who he is," state police Sgt. Kim Riley said at a news conference. "If we can get somebody to come forward with more information — if we can get a name or at least a location of this subject — that would be great."
He said the sketch is "an artist's composite of the information" collected by all agencies involved in the investigation. Riley said the witness who saw the suspect was close enough to him to say that he did not have blue eyes, but was uncertain of his eye color.
Riley said fear may have played a role in the witness's decision not to come forward sooner with a description of the suspect.
"People are scared. They're scared to be recognized by the subject. It just takes a while for these things to happen," he said.
A reward of more than $230,000 is being offered for information leading to an arrest or arrests and convictions in the teens' killings.
The sketch is the first new information released by authorities about the suspect since late February, when they distributed two grainy images of a man walking along an old railroad bridge the girls had visited while hiking. They also released audio of a male saying "down the hill."
That evidence came from German's cellphone. Police have hailed her as a hero for recording potentially crucial evidence.
Riley said investigators believe the man in the photos and in the new artist's sketch killed both girls.