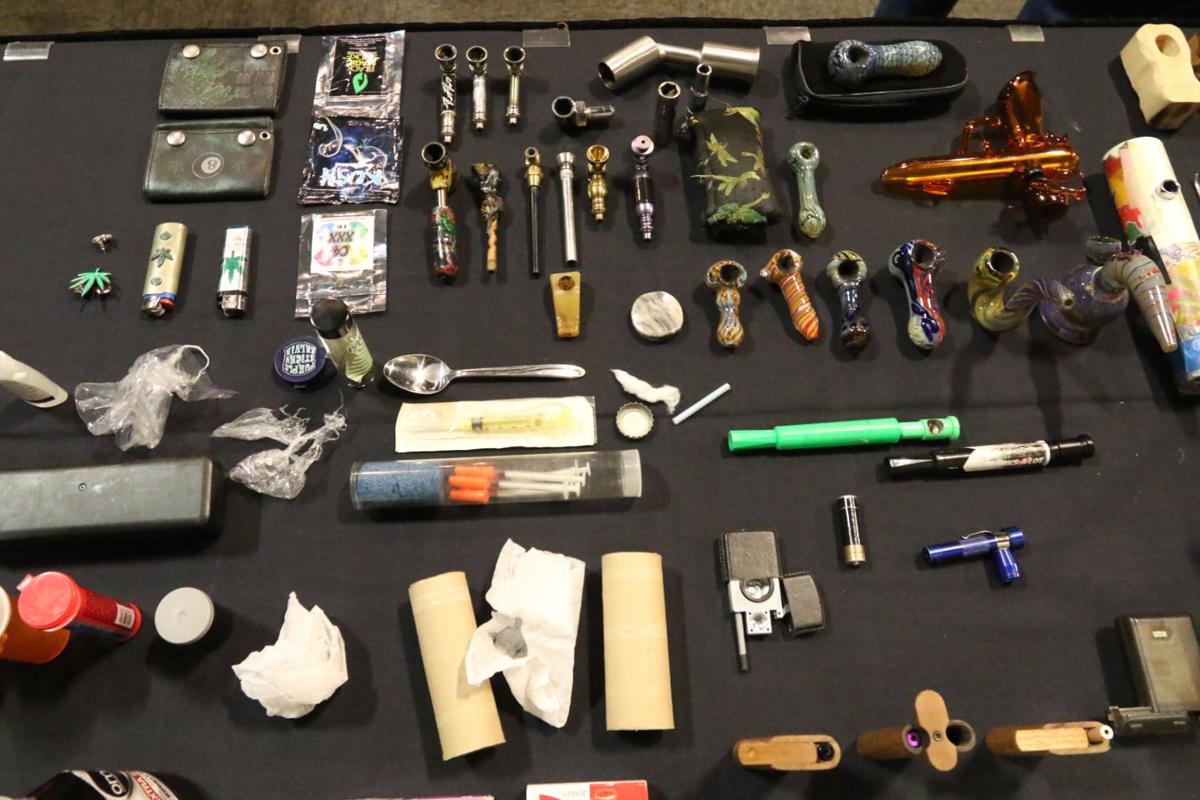 Indiana has one of the worst drug problems of any state.
That's according to a new study by the research firm WalletHub, which ranked Indiana 14th in the nation for substance abuse.
WalletHub based the rankings on three subcategories: drug use rates, law enforcement response and availability of treatment. In those three categories, Indiana ranked 20th, 12th and 20th, respectively.
The research comes as the United States is facing one of the worst addiction crisis in its history, with opioid overdoses taking the lives of an average of 91 Americans a day. Both Lake and Porter counties saw record numbers of heroin overdose deaths last year.
The Trump administration has sent conflicting signals about its approach to the epidemic. On one hand, President Donald Trump established a commission to study the opioid crisis. On the other, his budget would all but defund the Office of National Drug Control Policy.
"The War on Drugs is America's longest-running war," noted Jill Gonzalez, a senior analyst for WalletHub.
Indiana struggles with meth labs, painkillers
For specific measures used in the study, Indiana ranked first in the nation for methamphetamine-lab incidents. In Northwest Indiana, Starke County had the second-most per-capita meth-lab seizures in the state in 2015, the most recent year for which data was available.
Indiana also ranked sixth for the number of drug-related arrests on college campuses and ninth for opioid painkiller prescriptions (the state has 109 for every 100 residents).
"It's not good when you have more prescriptions than people," Gonzalez said. "The average for this metric is about 85 for every 100 residents. To think of that as average is still kind of alarming."
The United States makes up less than 5 percent of the world's population but consumes an estimated 80 percent of the planet's opioids.
The state of Indiana passed a law this year limiting prescriptions to seven days for a person being prescribed an opioid for the first time. Dr. Shaun Kondamuri, a Munster pain specialist, welcomes that measure.
"If you give patients a candy store of medications, they're going to potentially use them," he said.
He noted that more than half of heroin abusers started by using prescription painkillers and that about 8 in 10 users of opioids got them from a friend or family member.
He said more needs to be done to educate the public and health care providers about the dangers of opioids.
"I have patients who come in and they're sure all they need is painkillers," he said. "I tell them there are other options. The more education we get out there to reach patients before they become addicted, the better."
Indiana also ranked 16th worst for the percentage of residents who needed substance abuse treatment but didn't receive it. In a separate study from 2015, the Pew Research Center found that Indiana allocated the 10th least amount of money of any state for drug treatment.
Indiana recently received $10.9 million from the federal government to combat the opioid epidemic, 80 percent of which has to be spent on treatment. The state Legislature has also allocated $5 million over each of the next two fiscal years for substance abuse treatment, prevention and enforcement.
But state Sen. Jim Merritt — who authored or sponsored 19 bills in the recently ended legislative session to address the drug crisis — 14 of which became law, said it's not enough.
"We have 300,000 addicts in this state, and this is a $250 million problem," said Merritt, an Indianapolis Republican.
He estimated those figures based on the number of Hoosiers on Medicaid seeking treatment and the cost of an Indianapolis recovery program that treats pregnant women.
"We have a long way to go," he said. "We don't have the personnel in the medical space. We need providers. We need doctors. We need nurses. We need psychiatrists. We need to grow these individuals."
Indiana has the fourth-largest shortage of substance abuse specialists of any state, according to a 2015 Pew study. However, a bill that would have provided scholarships to train providers in medication-assisted treatment — prescribing drugs like Suboxone for opioid addiction — died in the Legislature this year because of the price tag.
Pilot projects authorized by the Legislature this year will test new ways of expanding treatment to pregnant women addicted to drugs and nonviolent drug offenders.
In the WalletHub study, Indiana fared best in the number of drug arrests per 1,000 residents (37th), the percentage of teenagers who tried marijuana before 13 years of age (34th) and the percentage of teens who used illicit drugs in the past month (31st).
The state also got a positive mark for not criminalizing maternal drug use, making it more likely moms will get treatment rather than be jailed, but was docked for not requiring doctors to consult a prescription monitoring database before dispensing opioids.