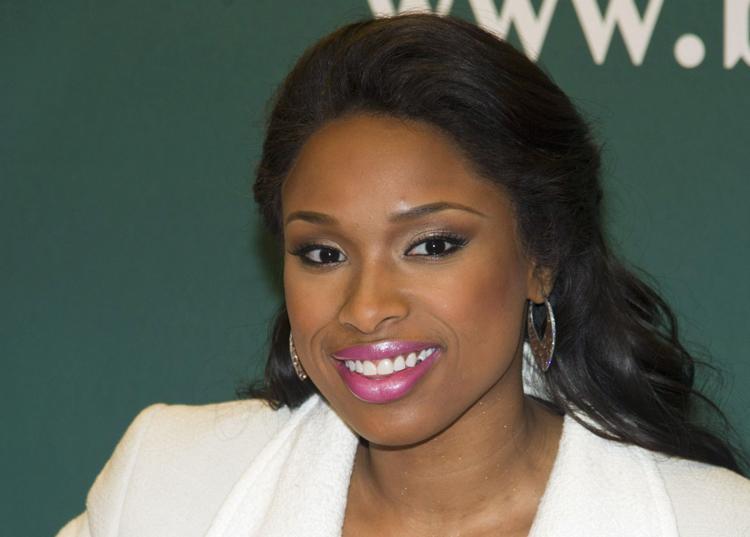 Jennifer Hudson, who was born and raised in Chicago's Englewood neighborhood and attended Dunbar Vocational High School, had a great voice and sang in her church choir and starred in local theater productions. Originally she went away to college at Langston University, but was homesick and ended up registering at nearby Kennedy-King, a city college. Hudson was probably destined to be a star when she signed her first recording contract with Chicago's Righteous Records in 2002.
Hudson had been working on a Disney cruise just prior to her audition for the third season of American Idol. Even though Hudson's strong voice made her a hometown favorite, she was eliminated during the top seven round in April 2004. Ironically, because of what happened after her appearance, most people still think of her as a winner on the show, ranking up there with the first season winner Kelly Clarkson and Carrie Underwood, who won the year after Hudson competed. But Hudson ended up with the prize after all when in November 2005, she was cast to play Effie White in the movie version of the hit musical "Dreamgirls", based on the story of the Supremes. Though the she was relatively unknown in a cast of superstars that included Beyonce Knowles, Jamie Foxx and Eddie Murphy, Hudson stole the film when it went into general release in January, 2007. Hudson was singled out for her performance of "And I Am Telling You I'm Not Going," which eventually won a Grammy and was a monster hit. Her movie debut was compared to other breakthrough performances by Aretha Franklin, Barbra Streisand and Bette Midler.
Hudson won many awards as a vocalist and performer for "Dreamgirls", including the Academy Award for Best Supporting Actress. She was on the cover of Vogue and scores of other magazines in 2007. That was the same year that her 8-year relationship with her boyfriend James Payton broke up. In September of 2008, almost a year later, she was engaged to Harvard Law graduate and pro wrestler David Otunga.
But Oct. 24, tragedy struck when William Balfour, who had recently moved from the Hudson home, watched as Julia Hudson, Jennifer's sister and Balfour's estranged wife, left for work and then entered the home with a handgun. Balfour shot Hudson's 57-year-old mother, Darnell Donerson, first and then shot Hudson's 29-year-old brother, Jason, twice in the head. Balfour drove off in Jason Hudson's Chevy Suburban SUV with Julia's son Julian King, 7, in the car. For three frantic days Jennifer, Julia and the boy's father's family, friends and fans hoped and prayed Julian would be found alive. But Julian had been shot in the head several times and hidden under a tarp in the backseat of the abandoned car, likely soon after the other murders. The vehicle was found about 10 miles away from the south side home on the west side of the city.
Balfour, who had known the family since childhood -- Jennifer Hudson later said she never liked him -- had been in prison for attempted murder and carjacking already. He was being held at Stateville on a parole violation when he was formally charged with the three murders and related crimes in late November. Jennifer Hudson attended every day of the sentencing and trial. In May 2012 Balfour was convicted of seven felony counts and two months later sentenced to serve three life sentences and an additional 120 years without the possibility of parole. He will spend the rest of his life in Illinois' Stateville Correctional Center near Joliet.
Hudson's family created the Hudson-King Foundation for Families of Slain Victims, in honor of Jennifer Hudson's nephew, mother and brother. Though the wedding was postponed, in August 2009 Jennifer Hudson gave birth to David Otunga Jr.