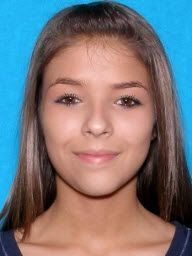 Amanda Bach reportedly drove her car at some point on a Thursday evening in 2011 to the home where her former boyfriend, Dustin McCowan, 18, was living with his father. But in the early morning hours of Sept. 16, neighbors told police that they heard voices coming from the Union Township home. A female voice said, "I can't believe this is happening," and then a male voice repeatedly ordered her to get up.
When Amanda Bach, who was 19 years old, was not back home in Portage by her 1 a.m. curfew, her parents called the police and reported that she was missing. Her body turned up on Saturday afternoon near railroad tracks about 300 yards from McCowan's Union Township home. Bach's car with her possessions had, by most reports, been recovered on Friday, abandoned at a gas station.
Bach was killed by a gunshot wound to her throat.
Police moved quickly to question McCowan, who was taken into custody by police while he was attending an Indiana University football game on Saturday afternoon. At first McCowan was "a person of interest," the last person to see Amanda Bach alive, but within days of the incident McCowan was charged. He pleaded not guilty to the crime.
During his trial in February 2013, cell phone records were presented that challenged McCowan's claim he was at home at the time of Amanda Bach's murder. Cell phone activity recorded from towers in the Wheeler, Indiana, area put McCowan's phone nearby and between where Bach's body and car were found, according to police and prosecutors. Dustin McCowan was convicted, and he was sentenced a month later to 60 years in prison.
The Amanda Forum, a youth dating violence prevention projected, was formed following Amanda Bach's murder.