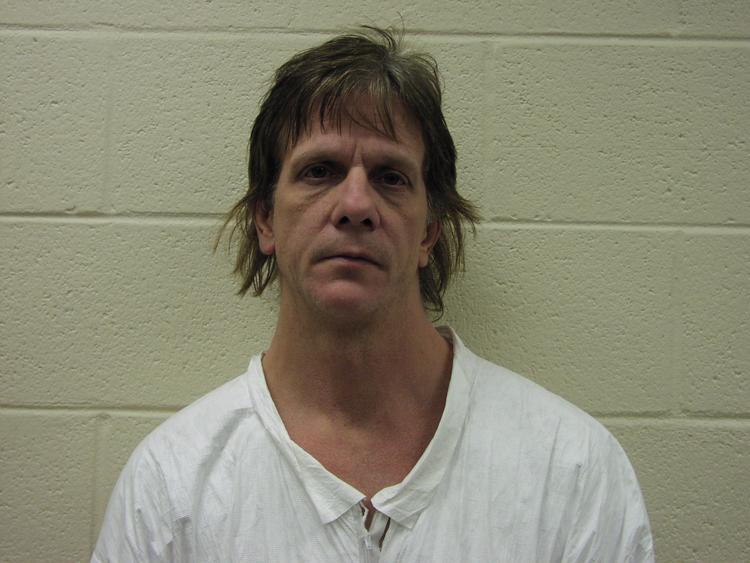 His parents, who were divorced when he was seven years old, both had dysfunctional backgrounds. His father, orphaned at 12, grew up in foster homes. His mother was mentally ill, according to records that described her as "psychotic," and she was hospitalized in an asylum in Pennsylvania where the family lived. And when David Maust was nine, his mother dumped him at a mental institution.
"She used it to get me locked up because she didn't like me," he told The Times' RuthAnn Robinson in an interview conducted at the Lake County Jail more than 40 years later.
Days after his parents divorced in 1963, Maust said, his mother took him to stay with his father, who promptly returned him the next day."She told me, 'I'm going to get rid of you one way or the other, so you might as well run away.' She used running away as an excuse to get me locked up. She admitted that last year in her interview with the Hammond police. She said, 'He never ran away. I was hoping he would, but he never did.'"
Maust told Robinson that he remembered the mental hospital as "a child's paradise. All I did was play all day. I had no social skills. No education. No nothing. I left the mental hospital when I was 13. I was damaged then. I shouldn't have been allowed to leave the mental hospital. I shouldn't have been there in the first place. Being lonely is what destroyed me."
Maust was later released to a home for wayward boys. While in the group home, Maust explained, "We were playing a game called knock out. All the boys played it. We just wanted to touch another boy. ... We just wanted affection -- to be touched. There was no one there to do it. Besides no education, there was no touching. They couldn't tell you they loved you, give you a hug. Nothing."
After he was released from the boys home, Maust worked a construction job in Georgia before attempting to return home to his mother. When he was 18 years old he enlisted in the army. After completing basic training he was stationed in Frankfurt, Germany a year later.
You have free articles remaining.
Keep reading for FREE!
Enjoy more articles by signing up or logging in. No credit card required.
In 1974, Maust was convicted of manslaughter and larceny in the murder of a 13-year-old boy, James McClister, the son of an American couple living in Germany. Maust was court-martialed and sentenced to four years at Fort Leavenworth. Though Maust asked to not be paroled, he was released in 1977.
By 1979 Maust was in Chicago where he stabbed "a friend" and was tried for attempted murder. Back out in 1981, Maust drowned Donald Jones, 15, of Chicago, in an Elgin quarry. The same year, he was arrested for stabbing a boy in Texas and was sentenced to five years. While he was incarcerated in Texas, Maust was extradited back to Illinois and charged with the Jones murder. At first, Maust was considered mentally unfit to stand trial but eventually he pled guilty to the Jones murder and served 17 years. Before he was let out of jail in 1999, Maust petitioned to stay in "supervised custody" and a prosecutor said he was dangerous and should not be released, but both warnings went unheeded. Maust was let out of prison in 1999.
Maust lived in Oak Park for two years without incident. When Robinson asked about those years and the persistent rumor that there were other victims, Maust said, "There's no other victims. The two years in Oak Park, I didn't hurt anyone," and that authorities could go ahead and "tear up the floor" of the house where he lived, but wouldn't find anything. In 2001, Maust surfaced again when he hit an acquaintance in the back of the head with a metal pipe. The victim reported the incident to the police but later declined to press charges.
He was arrested in September, 2003, in Hammond after the bodies of Nicholas James, 19, (killed in May), James Raganyi, 16, and Michael Dennis, 13, were found encased in concrete and wrapped in plastic beneath the basement floor. After two years, he pled guilty to three murders and was sentenced to three consecutive life sentences. Detectives who worked the case said that in spite of his brutality, Maust was also capable of remorse. He told The Times interviewer that he had asked to be put in isolation while in Lake County Jail because left in the general population his days were numbered. "I believe they'll try to kill me. I think that's what should happen. I deserve what I have coming."
Maust also hinted to Robinson that he might commit suicide: "I got plans I made two years ago -- a promise I made to myself," he told the reporter. "One year from now, I won't be around." Maust added that he knew God is "really mad" at him, but he expected to be in heaven some day. "He's really upset, but I believe he's going to let me come home because Jesus Christ is my Lord and Savior."
About a month after the sentencing and interview, in January 2006, Maust hung himself with a bed sheet tied to the bars of his cell and died a day later at St. Anthony Medical Center in Crown Point. Authorities found a suicide note in the cell in which he admitted to five killings, including the three in Hammond, and he apologized to the families. Maust was 51 years old.