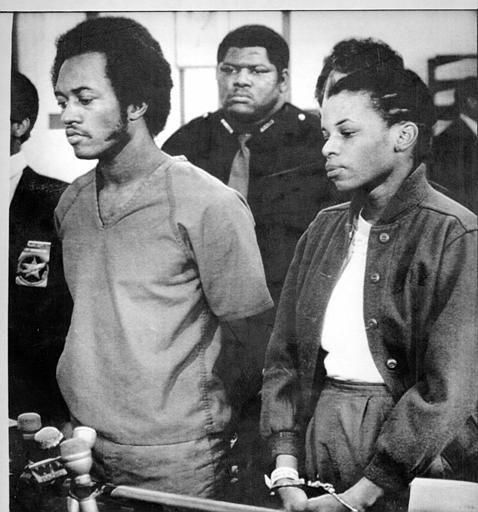 The first time he was arrested, Alton Coleman, was about 19-years-old.
The young man from Waukegan, Illinois, would be charged with numerous sex crimes over the next decade.
In May, 1983, as Coleman was about to go to trial for assaulting a 14-year-old girl, when teamed up with his live-in girlfriend, Debra Brown and went on a murder spree. 
The body of Vernita Wheat, 9, of Kenosha, Wisconsin, was not discovered until June 19, near where Coleman had been living.
Coleman, who conned numerous people along the way, borrowed a car and fled Illinois.
Brown and Coleman's next stop was Gary, where they sexually assaulted another 9-year-old, Annie Turks, and her niece Tamika Turks who was then 7. Annie Turks survived.
Coleman and Brown stayed in the area until Tamika Turks body was found. That same day, 25-year-old Donna Williams was abducted with her car. Williams' body and car were found near Detroit. She had been raped and strangled.
Next, Coleman and Brown attacked a couple at home in Dearborn, Michigan and stole money and their car before traveling to Toledo, Ohio.
On the morning of July 5, Coleman and Brown started the day with the assault and murder of Virginia Temple and her 9-year-old daughter Rachelle, who, like the other victims, were both raped and strangled.
After those killings, the pair entered the home of a Toledo couple who they bound and gagged with phone cords before stealing from them and fleeing in their car.
Coleman and Brown then visited the Reverend and Mrs. Millard Gay in Dayton, and stayed with the couple until July 10, even accompanying the couple to a religious service. The Gays dropped Coleman and Brown in downtown Cincinnati.
Two days later, Tonnie Storey was raped and murdered in Over-the-Rhine, Ohio. Brown and Coleman appeared the next day riding bicycles into Norwood where they beat Harry Walters until he was unconscious and raped his wife before beating her to death.
The attack was bloody and vicious and both perpetrators' finger and footprints were left at the scene.
They took the family car, a Plymouth Reliant, but the police were closing in and the car was quickly found in Kentucky.
The couple rushed to kidnap and steel the vehicle of Oline Carmical, a college professor. They locked him in the trunk and drove back to Dayton where they abandoned both.
Coleman and Brown then returned to the Gays' home, where they took their car, but left them alive.
The spree ended in Indianapolis, after the couple stole another car and killed its owner July 17.
On July 20, they turned up in Evanston, Illinois, were a person who knew Coleman recognized him and Brown when they crossed the street in front of his car. The driver called police who spotted the pair sitting on the bleachers in an empty public park. When they were apprehended, Coleman had a knife and bags with different hats and shirts.
Coleman and Brown were prosecuted in Ohio for rape, murder and kidnapping. Coleman, then 46, was executed by lethal injection April 26, 2002 at the correctional facility in Lucasville.
Though Brown was sentenced to death for the Indiana murder, in 1991, citing her low IQ, Ohio Governor Richard Celeste commuted her death sentence to life in prison without the possibility of parole. She remains at the Ohio Reformatory for Women in Marysville to this day.