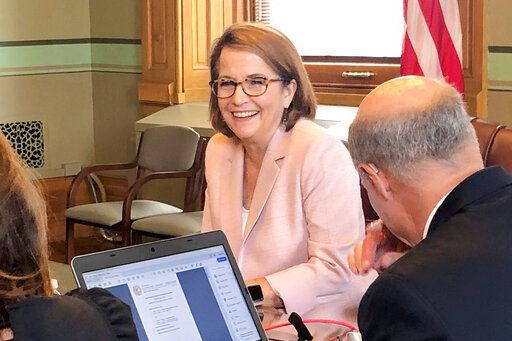 Crossing the line separating Indiana and Illinois sometimes means dealing with different laws and customs. Readers are asked to share ideas for this weekly feature. This week: Chief justices.
Citizens of both Indiana and Illinois have little say in who leads their state's Supreme Court, even though the judicial branch of government is constitutionally equal to the popularly elected legislative and executive branches.
In Indianapolis, Loretta Rush last month won a second, five-year term as chief justice of Indiana, continuing her history-making role as the first female to hold the post.
Rush was chosen for chief from among the high court's five governor-appointed justices by the Indiana Judicial Nominating Commission, a merit selection panel made up of three members picked by Gov. Eric Holcomb, three members selected by Indiana lawyers and judges, and Rush herself.
In Illinois, the seven elected justices of the Supreme Court decide among themselves who should be chief justice for a three-year term.
Justice Anne Burke, of Chicago, was chosen Sept. 10 to take the high court's center seat starting Oct. 26. She will be the third woman to serve as chief justice of the Illinois Supreme Court.