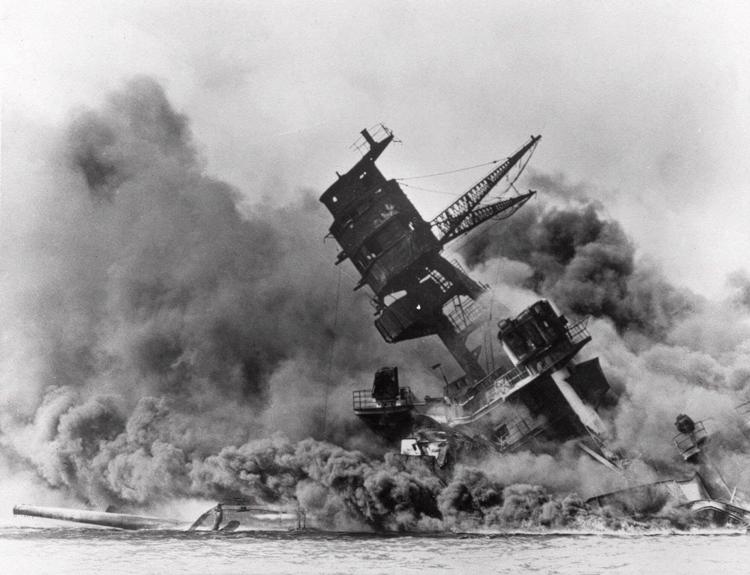 Crossing the line separating Indiana and Illinois sometimes means dealing with different laws and customs. Readers are asked to share ideas for this weekly feature. This week: Pearl Harbor.
Wednesday is the 75th anniversary of the Dec. 7, 1941, Japanese sneak attack on U.S. military forces stationed at Pearl Harbor, Hawaii.
It remains, as President Franklin Roosevelt proclaimed then, "A date which will live in infamy," and it resulted in the United States officially entering World War II.
The attack killed 2,403 Americans and wounded 1,178, many of whom were serving on the USS Arizona battleship that sank and remains in the harbor.
Records show the Arizona dead included 57 men from Illinois and 24 from Indiana.
Illinois brothers Bernard and James Conlin were among 23 sets of brothers killed on the ship. As was Hoosier Max Flory, though his brother, Dale Flory, survived.
The attack wiped out the Arizona's 21-member band, which was on deck to play music for the morning flag raising when the Japanese struck.
One Hoosier and two Illinoisans were members of the doomed band, including Frank Floege, 20, a clarinet and saxophone player from Harvey, Illinois.