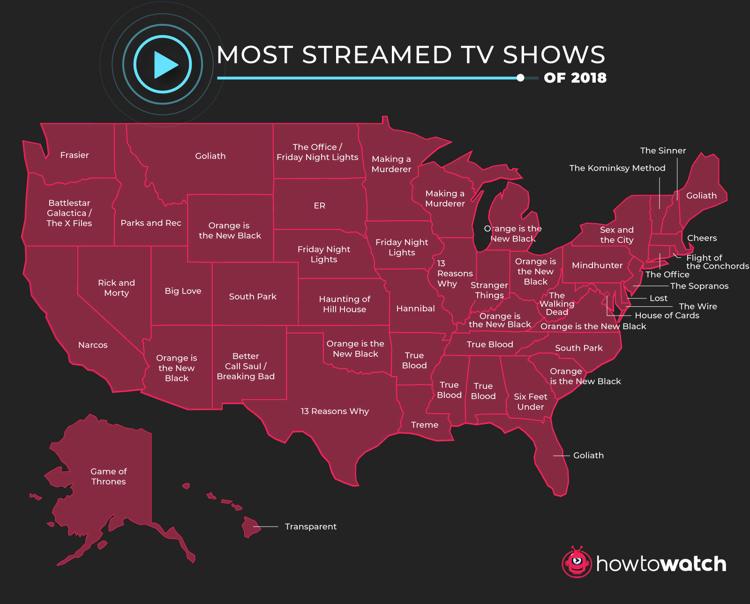 Crossing the line separating Indiana and Illinois sometimes means dealing with different laws and customs. Readers are asked to share ideas for this weekly feature. This week: Streamed programs.
Many residents of both Illinois and Indiana spend long winter nights parked on the couch watching their favorite television programs through a streaming video provider, such as Netflix, Hulu, HBO GO or Amazon Prime Video.
But a new analysis by HowToWatch.com finds that what's being watched varies depending on which side of the state line you're on.
In Indiana, the most streamed show of 2018 was "Stranger Things," a Netflix science-fiction horror series set during the 1980s in the fictional town of Hawkins, Indiana.
A different Netflix show, the teen drama "13 Reasons Why," was the most streamed program in Illinois, according to the study.
Nationwide, the prison drama "Orange is the New Black" was the most streamed show in eight states, including nearby Michigan, Ohio and Kentucky.
"Making a Murderer," a true crime drama set in Wisconsin, was the most streamed program in Wisconsin and neighboring Minnesota.