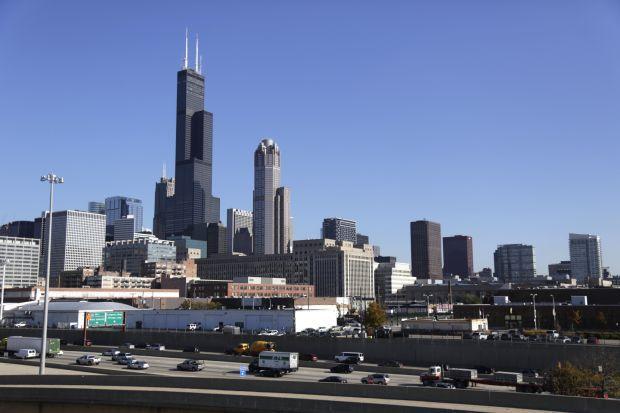 Crossing the line separating Indiana and Illinois sometimes means dealing with different laws and customs. Readers are asked to share ideas for this weekly feature. This week: Tall buildings.
Individuals looking to get high — legally — will find many more opportunities to do so in Illinois than Indiana.
Illinois is home to four of the 10 tallest buildings in the United States: Willis Tower (2) at 1,450 feet; Trump International Hotel and Tower (4) 1,389 feet; Aon Center (7) 1,136 feet; and 875 N. Michigan Ave. formerly John Hancock Center (8) 1,127 feet.
All are located in Chicago.
In fact, Chicago altogether has 13 office and residential towers with a higher top than Indiana's tallest building: Salesforce Tower, Indianapolis, 811 feet.
The tallest buildings in Northwest Indiana are the Blue Chip Casino's Spa Blu Tower in Michigan City at 280 feet, followed by the Ameristar East Chicago Hotel at 179 feet and the Gary State Bank Building at 142 feet.
The nation's tallest building, and the sixth tallest in the world, is One World Trade Center in New York City at 1,776 feet.
The world's tallest is the Burj Khalifa in Dubai, United Arab Emirates, at 2,717 feet.