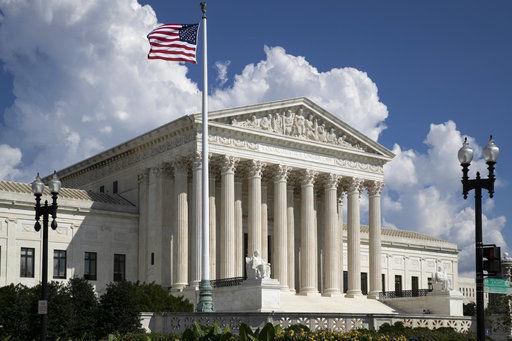 Crossing the line separating Indiana and Illinois sometimes means dealing with different laws and customs. Readers are asked to share ideas for this weekly feature. This week: U.S. Supreme Court.
Illinois will maintain its lead over Indiana for U.S. Supreme Court justices, regardless of the outcome of Washington, D.C.-native Brett Kavanaugh's nomination to the high court pending in the U.S. Senate.
Over the history of the United States, six Supreme Court justices either were born in Illinois or living and working in the state when appointed by the president to the top court in the land.
They were Justices John Paul Stevens (1975-2010), Harry Blackmun (1970-94), Arthur Goldberg (1962-65), John Harlan II (1955-71), Melville Fuller (1888-1910) and David Davis (1862-77).
In contrast, Hoosiers only have seen three individuals with Indiana connections appointed to the U.S. Supreme Court.
But that includes current Chief Justice John Roberts, who grew up in the LaPorte County town of Long Beach. Roberts has led the nine-member court since 2005.
The other Supreme Court justices with Indiana ties were Sherman Minton (1949-56) and Willis Van Devanter (1910-37).