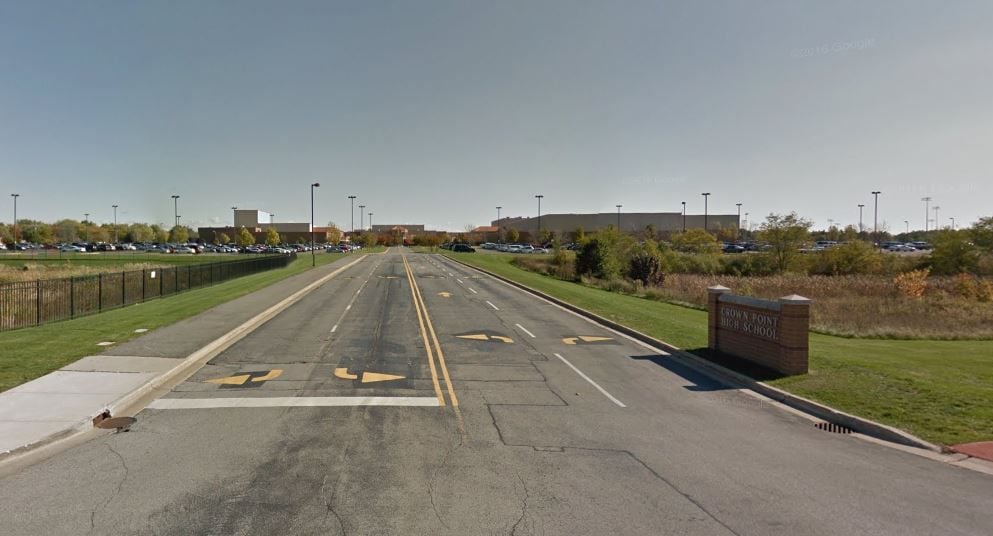 CROWN POINT — A 15-year-old girl was taken into police custody after students reported an alleged threat written in a bathroom at Crown Point High School, police said.
The writing was a threat of violence made to no one at the school, Crown Point Assistant Chief Jim Janda said.
Students reported the written threat Friday morning to staff, in addition to students posting photos of the defacement on social media. Janda said a student resource officer was already at Crown Point High School at the time of the reports.
"From the minute the officer found it, they worked quickly with the school, and by the end of the day, the student was found and taken into police custody," Janda said.
Students gave tips to police and school staff that helped them find the student who allegedly wrote the threat. She may face a criminal charge pending the juvenile prosecutor's office acceptance of the charge, he said.
An email was sent by the Crown Point Community School Corp. on Friday afternoon notifying the public. Police confirmed there is no threat to school safety.
On Wednesday, Crown Point police investigated a safety concern at Taft Middle School. In this case, the concern was about a video a student sent to another student. Police investigated and found no criminal activity, and the school disciplined the students.
"There was no school safety threat," Janda said. "It was an isolated incident between juveniles."
This was separate from the safety concern investigated Tuesday that was raised by a student to Colonel John Wheeler Middle School staff.
Janda said it began when a student thought he or she had perceived a threat, however, once the school staff investigated and spoke with the student and parents, it was determined there was no threat against the school, students or staff.
Janda said police also determined that no threat had been made in the first place. No specifics were available as to what the student's concern was. 
Crown Point Superintendent Teresa Eineman's office did not immediately respond to The Times' inquiries.