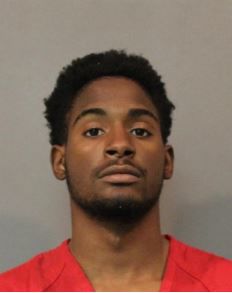 CROWN POINT — A 17-year-old was booked into the Lake County Jail on Tuesday on a charge alleging he shot another teen in the head in May as the boy slept on a couch in Gary.
Isaiah Johnson, of Gary, was identified as the suspect in 17-year-old Jalen Pickens' homicide May 6 in the 3200 block of East 12th Avenue after police conducted multiple interviews with several people inside the house that morning, Lake Criminal Court records show.
Several witnesses told police Johnson turned off the safety on an AR-type pistol as Pickens slept on a couch and pointed the gun at Pickens' head before a shot rang out, records state.
Witnesses began to call to Pickens, who was unresponsive, records allege.
When a witness pulled back Pickens' hoodie, the group could see he had been shot in the head, according to documents.
A witness said Johnson initially laughed after the shot went off, but then began to cry and left the house through a front door after the shooting, records state.
The next morning, several witnesses listened to a phone call in which Johnson apologized and said, "I didn't mean it," records allege.
Johnson was friends with witnesses in the case and often fought with Pickens over "petty" issues, records state.
Police recovered a gun believed to be used in the homicide from a man associated with one of the witnesses, according to documents.
Johnson was charged May 20 with one count of murder, but the case remained sealed until his arrest Tuesday.
A magistrate entered a not guilty plea on Johnson's behalf during an initial hearing Wednesday morning. A public defender was appointed to represent him.
Johnson's formal appearance was set for July 8 before Judge Diane Boswell.
Be the first to know
Get local news delivered to your inbox!