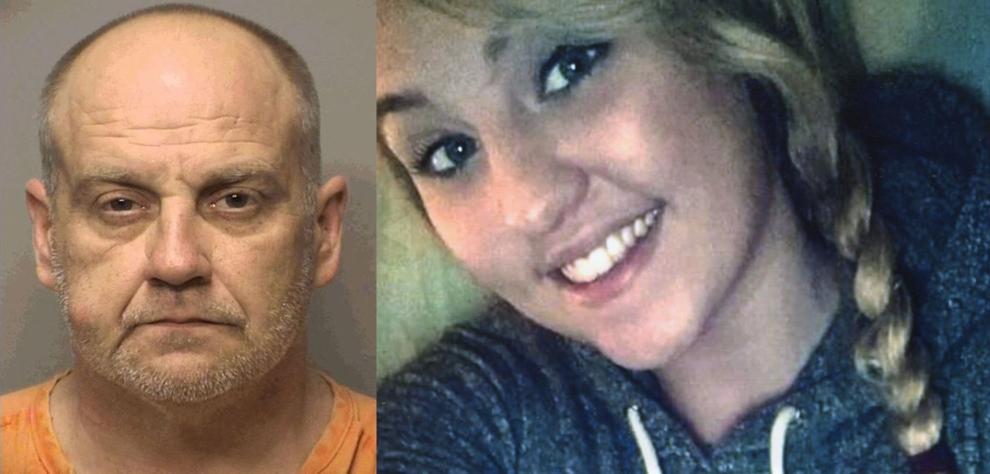 VALPARAISO — The girlfriend of accused murderer Christopher Dillard testified Thursday that police had not coached her or interfered in any other way before she met with Dillard and he appeared to admit on videotape that he carried out the crime.
Beverly Galle said she had willingly agreed to Dillard's request to meet with him during his interrogation at the Chesterton Police Department.
The testimony came during a nearly daylong court hearing on a request by the defense to toss out self-incriminating statements Dillard reportedly made during the 13.5-hour interrogation April 19 and 20 at the Chesterton Police Station.
Defense attorney Bob Harper argued police violated Dillard's rights by repeatedly ignoring his requests to stop the interrogation and allow him access to an attorney.
It was also argued Chesterton police violated Dillard's rights by holding him for so long without rest or needed medication.
Dillard, 51, has pleaded not guilty to murdering Nicole Gland, 23, on April 19 by stabbing her in her vehicle in a parking area behind the former Upper Deck Lounge, 139 S. Calumet Road, in Chesterton, where they both had worked.
Dillard allegedly told his longtime girlfriend in a recorded interview room at the Police Department, "I killed that girl. I didn't mean to."
"He indicated to her that the drugs had a hold of him," police said.
Chesterton Police Chief David Cincoski testified during Thursday's hearing that he did not violate Dillard's rights.
He said he asked questions attempting to verify Dillard's request for an attorney and did stop the recorded interrogation once it was clear what he was asking. Dillard had also signed a form acknowledging he had been informed of his Miranda rights, the chief said.
But Cincoski was challenged by Harper, who quoted his client, Dillard, as saying at one point during the interrogation, "I want to just do this lawyer thing."
"Aren't you trained at that point that questioning should cease?" Harper asked Cincoski.
Cincoski said he continued questioning Dillard for clarification.
"Why is that?" Harper asked. "What is it you're wanting him to tell you?"
Harper further questioned Cincoski about the appropriateness of keeping Dillard in the interrogation room so long that he ate two meals there and slept a few hours on the floor.
"How long were you going to keep him there at the Chesterton Police Station in that room?" Harper asked. "Until he talked?"
Cincoski told Porter County Deputy Prosecutor Cheryl Polarek that he provided Dillard with meals, water, a blanket and eventually the diabetes medication he requested.
Senior Judge Thomas Webber gave attorneys on both sides until Nov. 3 to file their final arguments in the motion and said he would issue a decision Nov. 7.
The trial was postponed from Dec. 11 to May 21, with preliminary hearings March 9 and April 13.